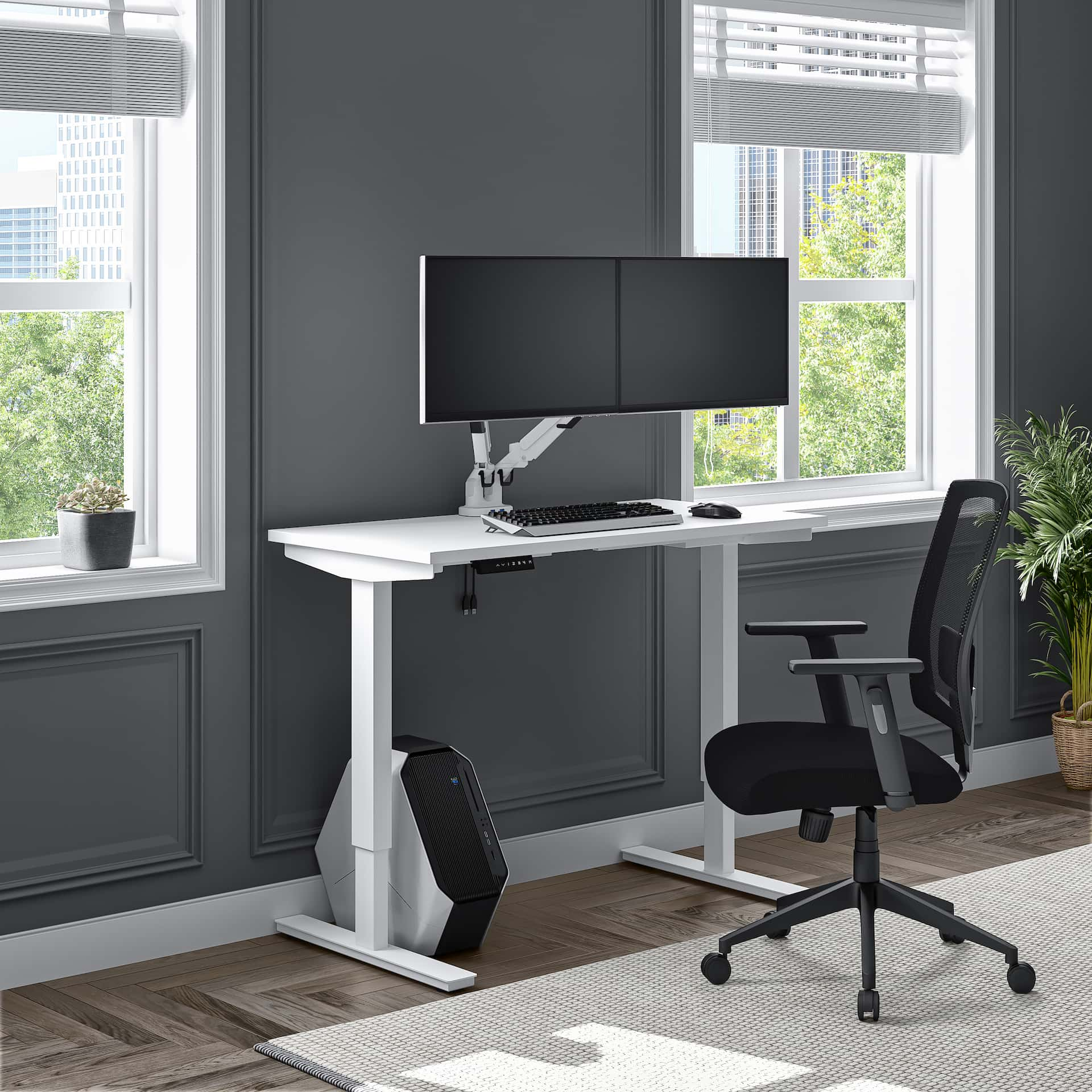 To be productive while working from home or at the office, you must have the right workstation. When shopping for your desk, you must analyze all your needs to ensure that you will be as efficient as you can be. A workstation that has grown in popularity over the last decades is the standing desk. Thanks to its ergonomic design, it is great for many people. Standing desks have many health benefits and various other advantages which make them one of the best workstations. Nonetheless, with so many standing desks available on the market, it might be hard to find the best one for you. Bestar offers many options, so you can finally have a workstation that works for you and with you. Do you wonder if you should get this ergonomic desk? If so, here are three advantages of having the best standing desk in Canada to convince you!
Better for Your Health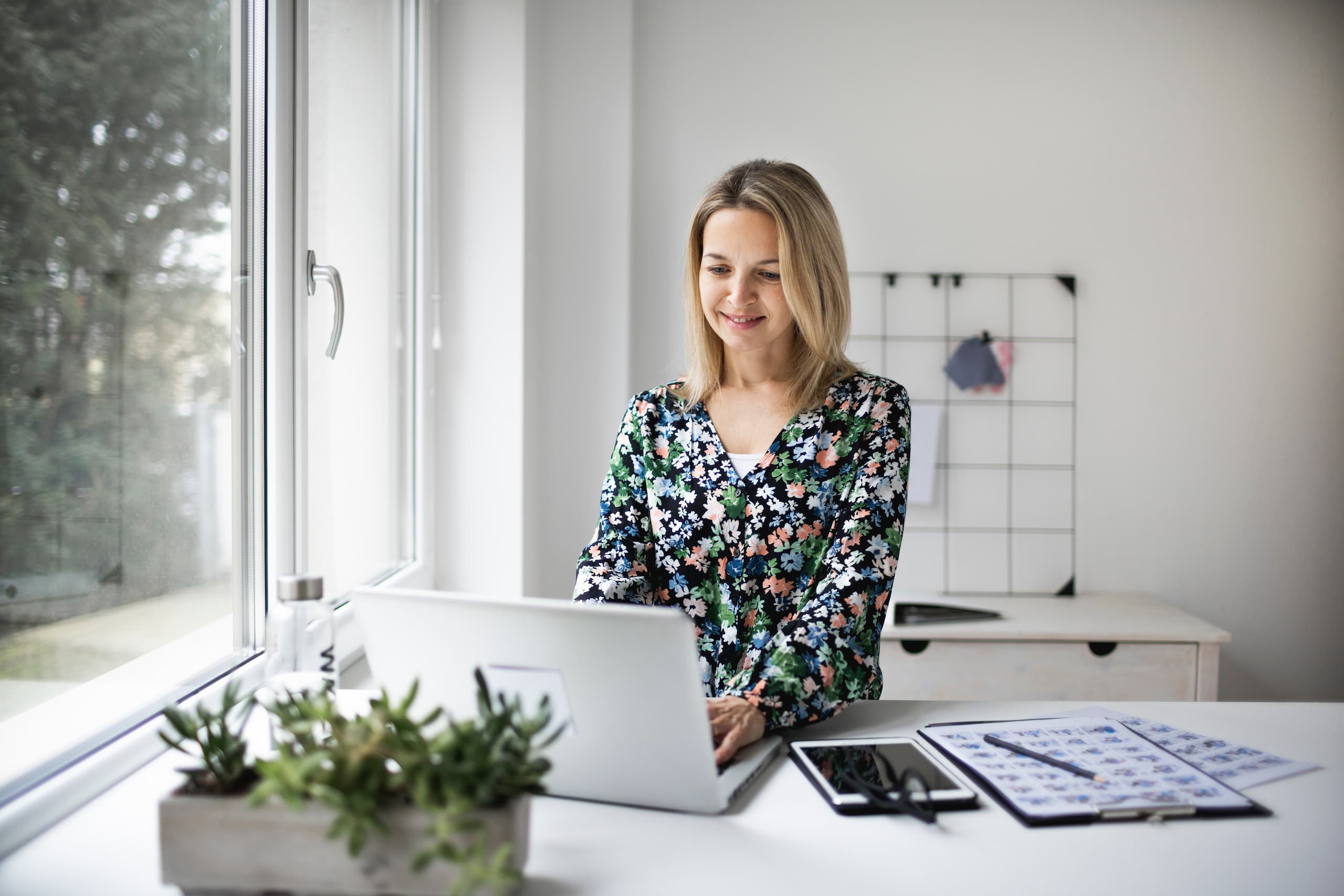 Working from home or in an office can be draining for your physical and mental health. You need to find motivation and inspiration, which can become hard. Staying productive can be difficult because distractions are everywhere. Standing desks are a wise choice if you struggle with your productivity or if you tend to feel pain while working. The first advantage of having the best standing desk in Canada is that this desk is better for your health than the other desks on the market.
Your Mental Health
Standing desks are undoubtedly different from other workstations. They will change up your routine, which means that they might boost your mood. After all, a new workstation is great, but it is even better when it differs from any other desk you have ever had! Thanks to their ergonomic design, standing desks will suit many people's needs. Since you can lift your work surface whenever you want to stand while working, you are less likely to be in pain. Once you start to be uncomfortable when sitting, you can lift your desk and quickly stand up and vice versa.
Bestar's standing desks are also easy to lift. At the touch of a button, you can raise your work surface. In a matter of seconds, you can go from sitting to standing. The rapidity of the process is awesome because it does not impact your productivity negatively. If you need to stop working for a while to lift your desk, you are more likely to get distracted and waste your work time. With Bestar's standing desks, you can keep working when alternating positions. Your focus and productivity stay on track, ultimately leading to an overall more pleasant work experience.
Your Physical Health
A standing desk is also much better for your physical health. By standing while working, you can improve your posture. Many people tend to slouch when sitting down. By standing more throughout your work days, you can resolve this issue. Moreover, standing desks allow you to be more mobile. Being stationary for hours while working is far from ideal. Standing is better for various reasons. For example, your blood will circulate more easily if you move your legs. Many people experience cold hands and feet while working, and a better circulation will help with this problem. Cold extremities will be a thing of the past. Quick tip: to improve your circulation more, you can even walk in place.
Combine and Conquer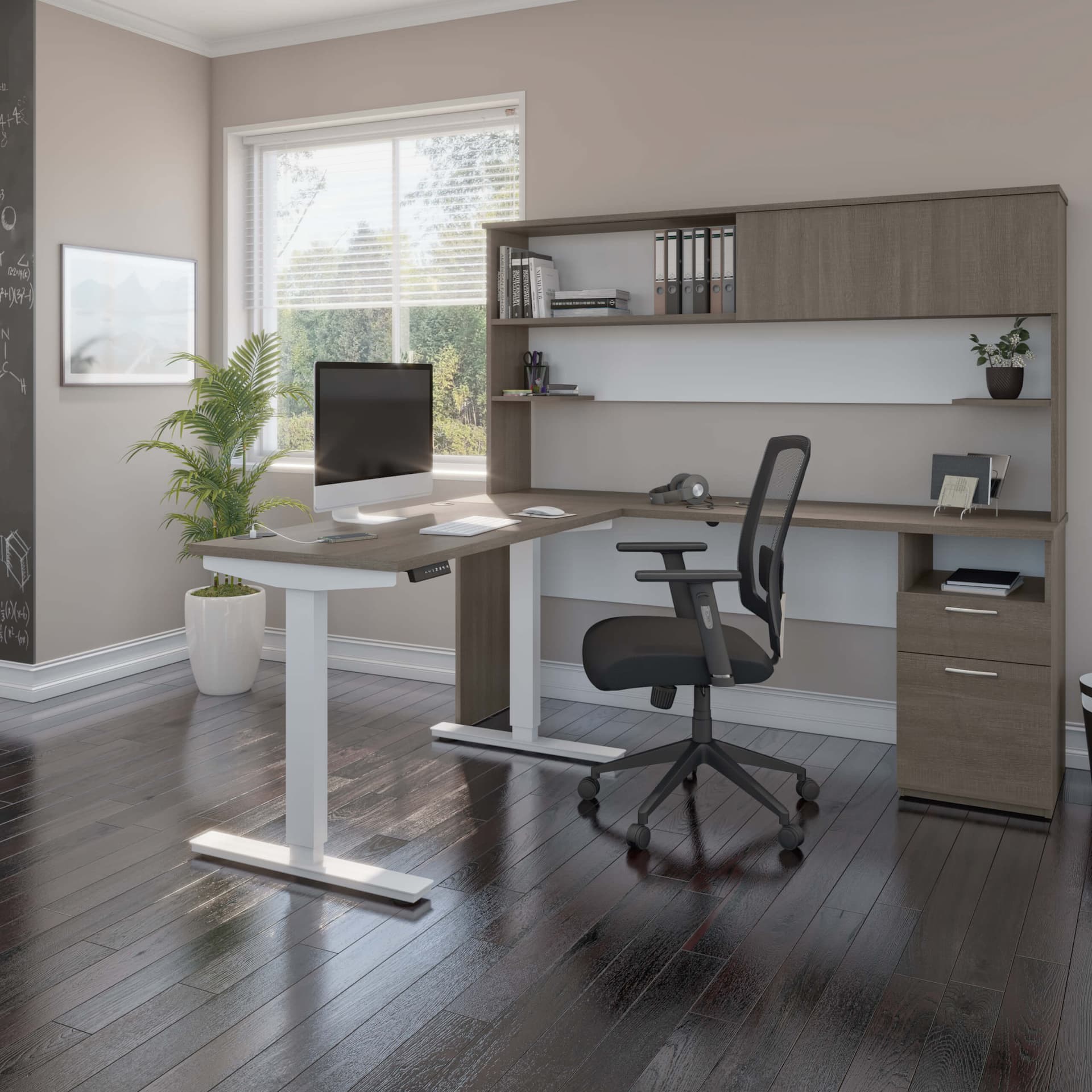 The great thing about Bestar's office desks is that you can either buy them as a set, or you can create your perfect office space. Indeed, you can combine a standing desk with a credenza or many other home office furniture pieces. Get ready to discover how you can have the best standing desk in Canada.
The same thing goes for standing desks, you can get three types on the Bestar website. Of course, you can have a compact standing desk. It is perfect for small offices and is easy to move around in your home thanks to its space-saving design. If you need storage space close to your work area but do not need a big work area, an L-shaped desk made up of a standing desk and a credenza might be the best workstation for you. Perhaps you dream of having a large ergonomic desk. The L-shaped standing desk is for you. Unlike the standing desk with a credenza, the entire desk surface of this workstation lifts, so you can use the entire desk while standing.
Remember that, no matter the size of your office, you will need storage space. Whether it is attached to your desk or not depends on your needs, but it is crucial to keep your workspace clean. If you know where all your documents and supplies are, it will be much easier to be productive.
Create a Comfortable and Stylish Home Office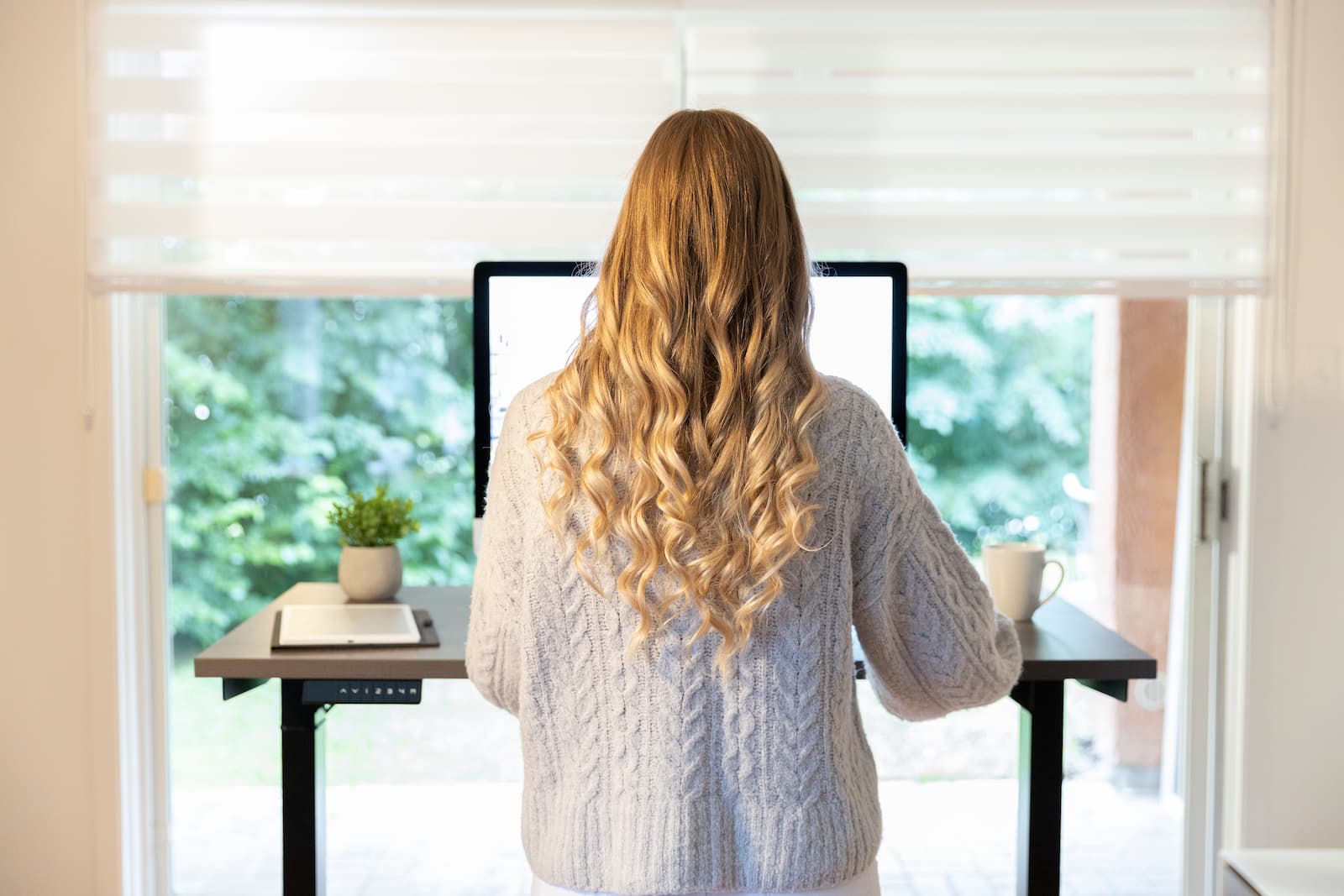 Your home office or your workspace at the office is the one place where you must be efficient. However, it's important not to overlook decor and design. To improve your productivity, you need to work in a comfortable but also beautiful space. If your office is bland, you will not feel inspired, which could make it hard to stay motivated. Moreover, your workspace should make you comfortable, both physically and mentally. The best standing desk in Canada will allow you to bring both style and well-being to your office. 
Since we have already addressed how a standing desk is better for your health thanks to its ergonomic design, we will now focus on the stylish look of this office desk. Bestar offers many standing desks in various colors, designs, and sizes, so you can easily find one that suits your needs and that you love. Since Bestar has an array of standing desks, you and your friend or partner can both have this workstation, but they could look vastly different.
No matter which desk you choose, you should personalize your workspace. To boost your productivity and your energy levels, you can display your favorite decorations to make the space yours. For example, you could display picture frames of your loved ones, or you could hang plants from the ceiling if you do not have free space on your desk. If you work from home, these pieces will truly put the "home" in "home office."
Now that you know the advantages of working at the best standing desk in Canada, you can choose your next workstation wisely!
Categories
Home Office