North American Solid Wood
Excellent Warranties
European Engineered Mechanism
Enjoyed by 10,000 Customers
Made in Canada
A Murphy Bed is the perfect solution to furnish condos, lofts, studios, guest rooms, and home offices. You can convert your office, training room, or even your living room into a guest room thanks to this space saver.
When the bed is folded up, it's a beautiful large cabinet. To fold out the bed, you simply pull on the handle and flip the support leg down onto the floor. No heavy lifting or pulling is required thanks to the dual-piston system. The pistons are calibrated in order for the weight of the mattress to keep the bed open.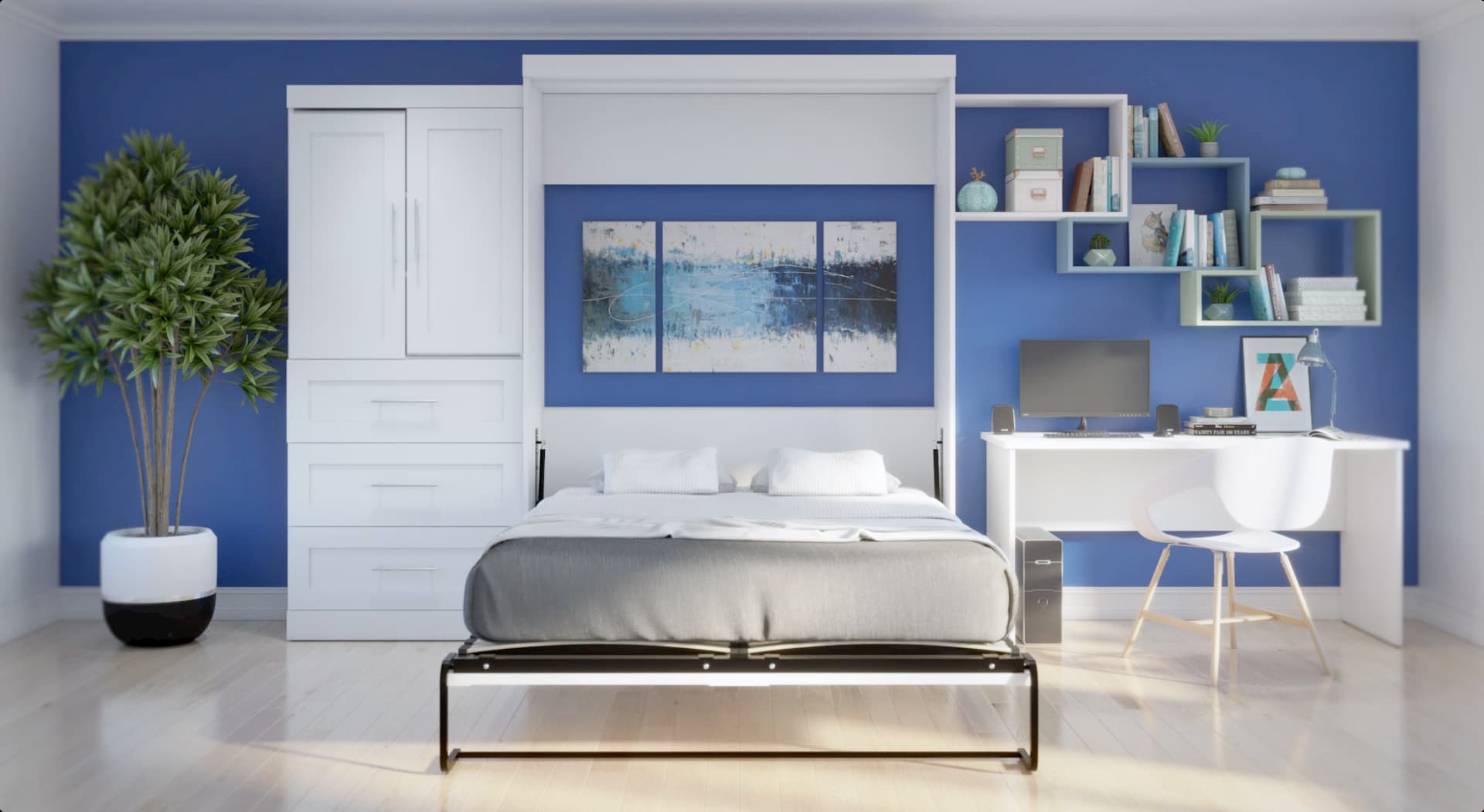 The Benefits of a Murphy Bed at Home
A Well-Installed Wall Bed: A Safe Solution
Securing the cabinet firmly to the wall is crucial.
That is why we carefully designed the anchoring system for our wall beds. In this way, the screws can support a much greater force than that exerted by the weight of the moving bed, and the cabinet remains firmly in place.
Comfortable
Our wall beds feature a slatted bed base to increase the sleeper's comfort. In addition, our wall beds are designed to accommodate standard mattresses, which means you can buy your mattress from the manufacturer of your choice. All you have to do is make sure that the mattress meets our requirements, particularly in terms of weight and thickness.
The Pistons – So Convenient!
With its carefully chosen pistons, the lifting mechanism on our wall beds makes it easy to fold the bed up and down.
As long as you remove the pillows, you can fold the bed up with the bedding in place. Making your bed has never been this easy!
All you need to know about a Murphy Bed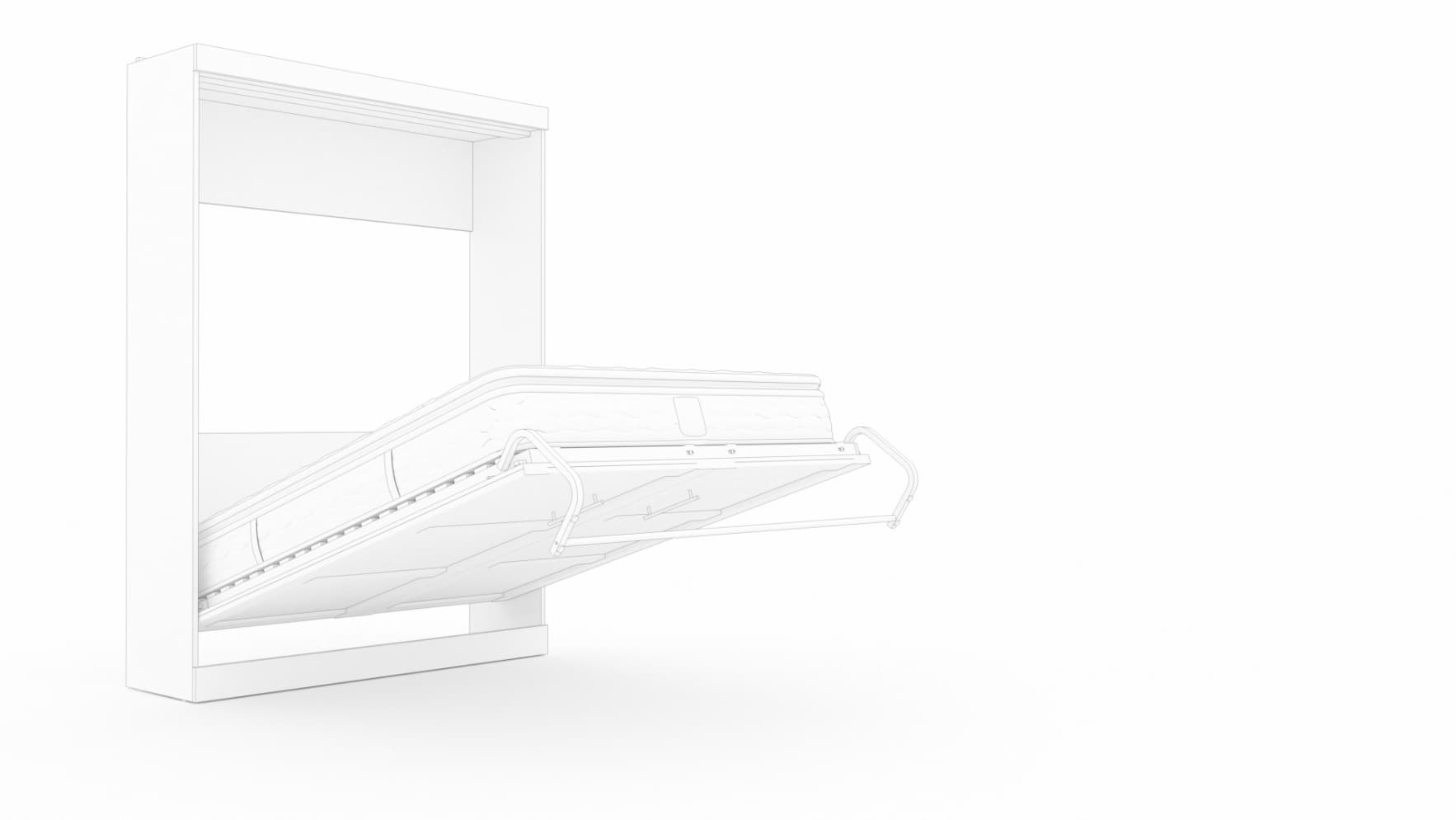 The Next Generation Bed that Can:
Free up a room in the house for a gym
Have you always wanted a home gym but never had the space? That can easily be remedied with a Murphy bed. These convenient beds make it entirely possible for one room to have two very different functions. Don't sacrifice a spare bedroom for a home gym. Instead, give yourself a room that can be used for both sleeping and working out!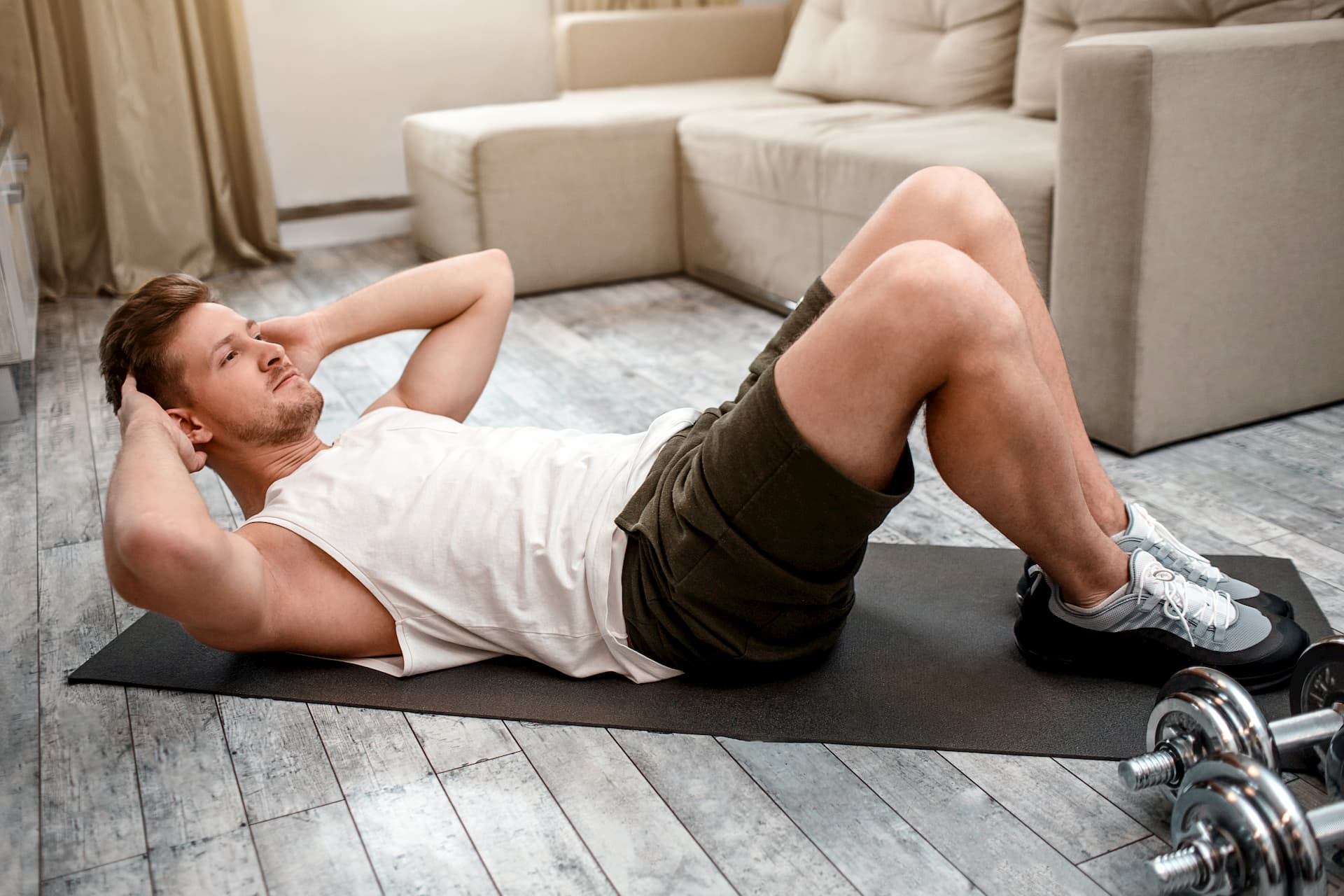 Free up a room in the house for a home office
Working from home is becoming a reality for many office workers. However, not everyone has the space to set up a home office. With a Murphy bed, making extra space for a home office is easy! With a bed that can be folded up or down at your convenience, it is completely feasible to create a multipurpose room that will allow you to get to work or to get some rest.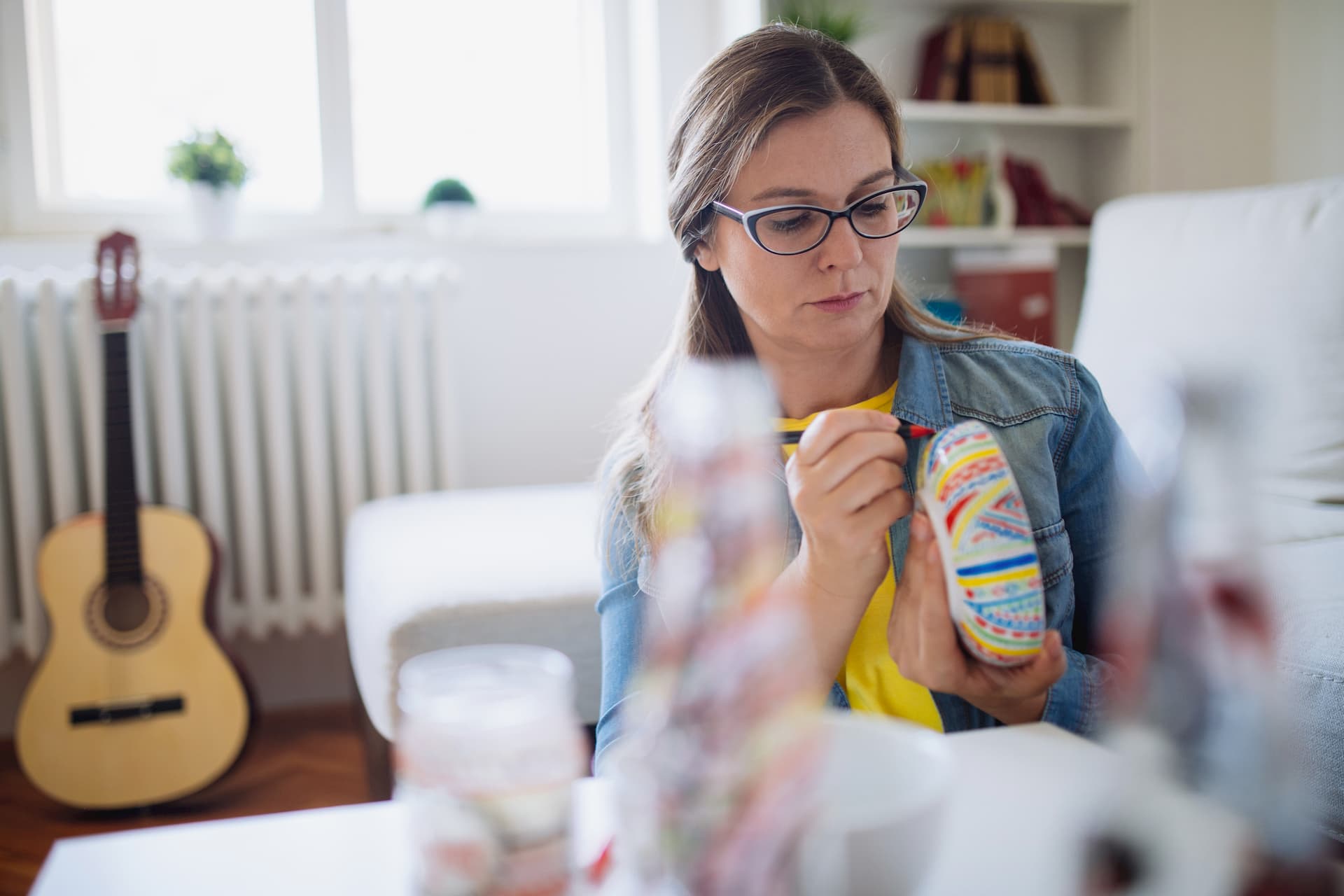 Free up a room in the house for a playroom
Are your children growing up right before your eyes? Do they now have a sizable collection of toys? It might be time to give them a space of their own to play in. How do you do that without sacrificing a room? By installing a Murphy bed, of course! Keep the bed folded up when your children want to play and simply fold the bed down when you need a spare room for guests. With a Murphy bed, it's child's play!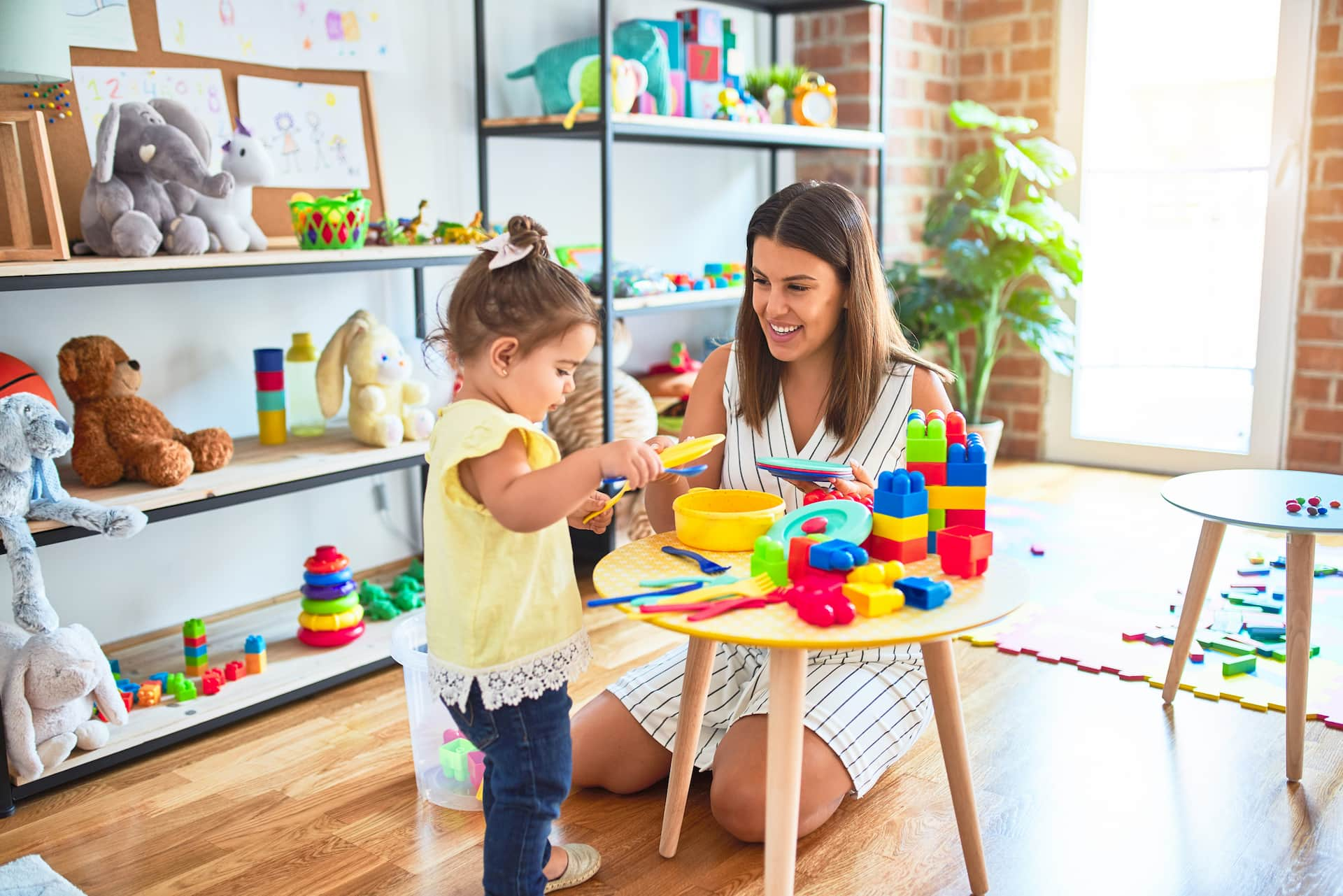 Free up a room in the house for arts & craft
Nurture your family's creative sides by giving them a room to do arts & crafts in. With a Murphy bed, it's easier than ever! Keep your spare bedroom and just give it new life by transforming it into a multifunctional space. Thanks to a Murphy bed, you can have an inspirational arts & crafts room by day and a cozy bedroom by night. Fuel creativity in your home today!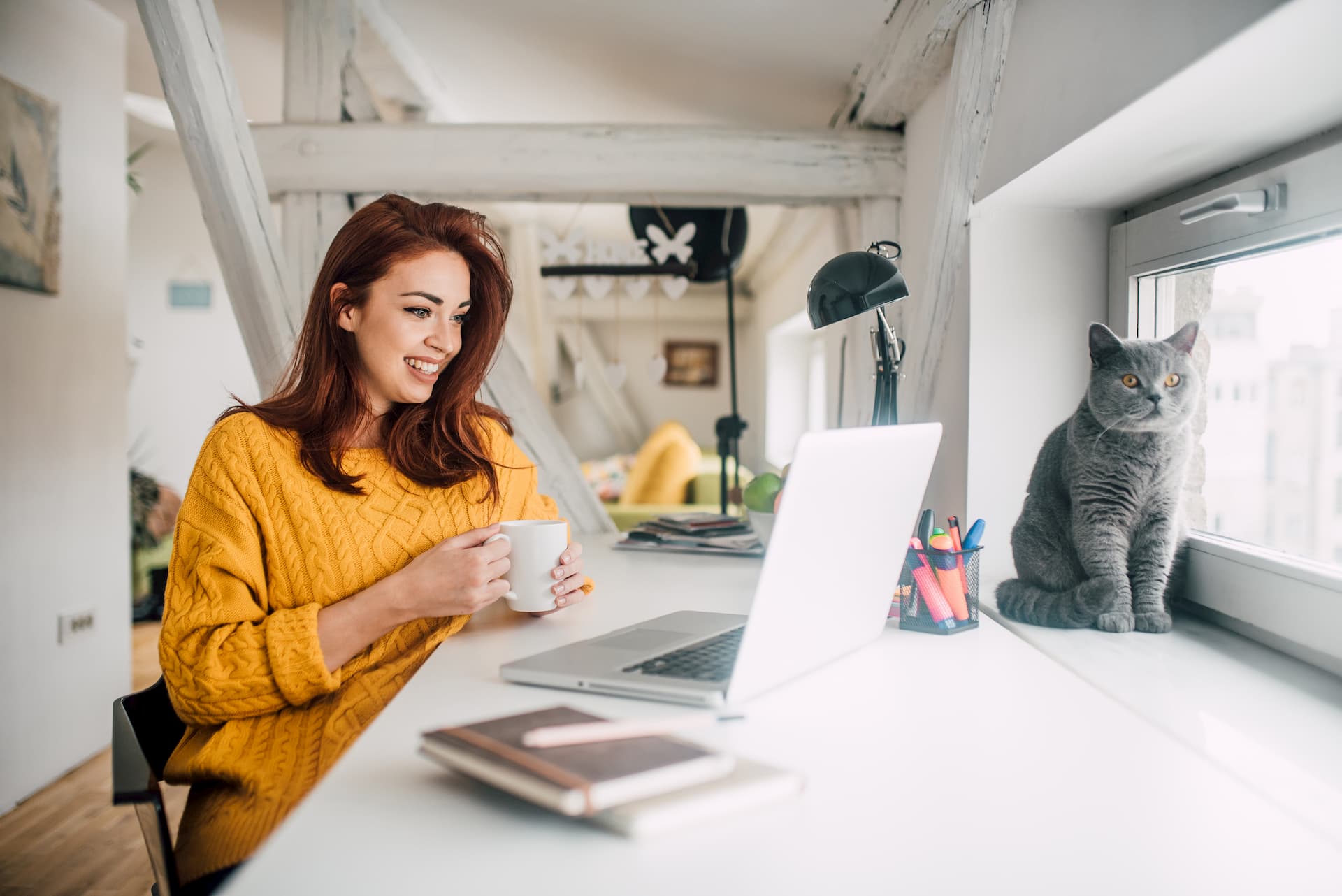 Murphy Bed Styles
Available Colors and Finishes
Our Murphy Bed Key Features
Most of our Murphy beds are made in North America from quality laminated particle board compliant with CARB phase 2. Our beds fold up and down safely without heavy lifting thanks to a carefully designed dual piston system.
Ideal for small spaces and multifunctional rooms. Make space for activities by simply folding up the bed and freeing up your floor space. We recommend assigning a clearance of 30–36" around the open bed to provide yourself with enough space to maneuver comfortably.
Our Murphy beds can be slept on every night! The EuroSlat mattress support system increases the sleeper's comfort. All of our models accommodate most standard Full or Queen mattresses. This means you can use a mattress of your choice.
We offer a wide selection of modular components that can be added to your Murphy bed. If you are looking for clever storage solutions, we have several storage units that can be paired with our beds. We also have sofas for Murphy beds to offer you a comfortable place to sit and to sleep. Some of our models even come with desks to help you get to work.
Murphy Bed Sizes*
* depends on the model
Queen size
Height 20 in - 2263 mm
Width 65 in - 1641 mm
Depth 20 in - 508 mm
Weight 395 lbs - 164 kg
Full size
Height 84 in - 2123 mm
Width 59 in - 1488 mm
Depth 20 in - 508 mm
Weight 339 lbs - 154 kg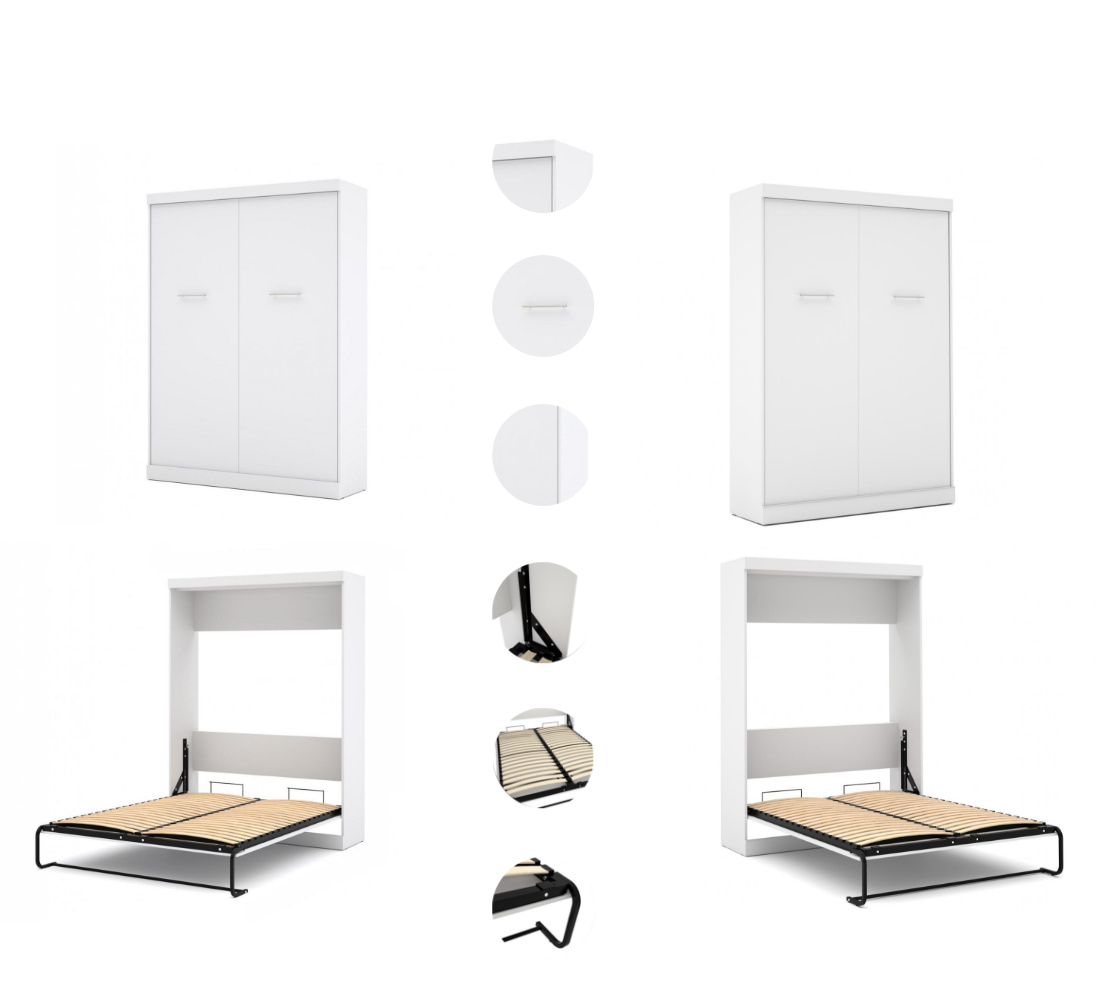 Murphy Bed Alternatives
Cabinet Beds
Frequently Asked Questions about Murphy Beds
What is a qualified person or professional installer and how do I find one in my area?
A qualified person is someone with the skills and tools necessary to locate wall studs, identify the type of wall structure (wood, metal, masonry), and install screws correctly to the wall structure. Skills and tools include an electronic stud finder, drill motor and bits, screwdriver, and the ability to correctly use these tools.
For all other wall types, a construction professional must install the bed to the wall. A certified construction professional will be in compliance with applicable regulations in the province, state, or country where the furniture is installed.
Your local better business bureau or building inspector can give you a list of local contractors with knowledge of wall construction and cabinetry installation. An internet search for "Home Handy Service" or "Home Furniture Installation Services" may list qualified, professional installers in your local area.
Can promotional codes be used on sale items or can I use two or more discount codes on my purchase?
No, promotional codes can be applied to regular price items only. Offers cannot be combined with any other coupon codes or discounts.
How to install the new improved already extended pistons?
What materials are used to make your furniture?
We use high-quality laminated particle boards, coated with a paper finish to give it its wood color and texture. The majority of our collections combine the properties of commercial melamine and papers that are highly resistant to scratches, stains and wear.
Did you know that Bestar was the first North American manufacturer of ready-to-assemble furniture to use a melamine finish? In fact, the majority of our products are covered with this material, which is recognized by the industry for its durability and resistance to scratches, stains and burns.
How do I clean my new Bestar Furniture?
To dust, we recommend using a soft, dry cloth. To remove stains, use a cloth soaked in a water and mild detergent mixture. To clean your furniture, avoid placing any wet objects directly on the furniture or using commercial cleaning products.
Where can I buy Bestar products?
Our furniture is sold by many retailers. However, the Bestar product selection may vary from one retailer to another. Click here to find the retailer located near you, or contact our customer service:
1 888 8BESTAR             contact us
Do you have any assembly tips?
Here are four steps to facilitate the assembly of your Bestar furniture:
Before starting, read the assembly instructions carefully and be willing to follow each step.
Layout all the parts on the floor, including the hardware, and count them to make sure nothing is missing.
When the instructions recommend doing so, enlist the help of another person to avoid injuring yourself or damaging the furniture.
To avoid loosening the assembled components or damaging the wood, do not push, pull or drag the furniture over the floor or carpet. We recommend assembling the furniture as close as possible to its resting place. If you must move it, enlist the help of another person, lift it completely, and transport it slowly.
For additional help during assembly, you can also check our online support page.
What if I have assembly problems or missing or damaged parts?
Do not bring back your furniture to the retailer, we can assist you directly.
You can contact our customer service at 1-888-8BESTAR. We will answer all your questions and quickly ship what you need to complete the assembly.
Our opening hours are:
Monday to Thursday, from 8:00 AM to 12:00 (noon) and from 1:00 PM to 5:00 PM (EST);
Friday, from 8:00 AM to 1:00 PM.
Thank you for keeping the assembly instructions on hand when calling.
How are the components held together?
The main assembly device consists of a washer and rod that hold the pieces of wood together, as shown in the illustration below. It is very important to follow the washer assembly instructions carefully.
1)Use a flat screwdriver to turn the washer.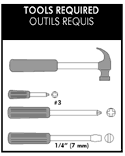 2) Turn the washer to 2 o'clock. However, to ensure the washer is tight, finish by applying a little pressure.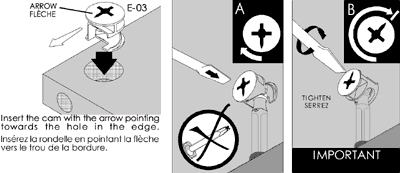 Can you help me adjust my drawers?
Yes, here are the four steps to follow:
1)    Make sure to use the correct screws for the metal slides;
2)    Make sure the screws are set very straight;
3)    Make sure to mount the drawer front in its proper position;
4)    Adjust the drawer fronts as shown in the illustration below.
What is covered by the warranty?
The Bestar warranty covers any defects due to faulty materials or workmanship that interfere with the proper use of the product.
This warranty is limited to the repair or replacement of defective parts free of charge, depending on availability. Any labor incurred and paid by the client is not covered by this warranty.
This warranty applies under conditions of normal use. It is not valid in the event of defects caused by the buyer due to negligence, misuse, improper exposure, excessive use or changes made to the furniture item.
Bestar reserves the right to require proof of purchase or other receipts for the purposes of this warranty.
The warranty is not transferable and applies only in Canada and the United States, excluding Alaska, Hawaii and Puerto Rico.
For more information, please contact our customer service:
1 888 8BESTAR        Contact us
What if I'm shopping for a tax-exempt organization?
If you are a tax-exempt organization, please contact our Web Sales Team at [email protected].
Ask your questions. We will be happy to answer!
Tips and Tricks about Murphy Beds