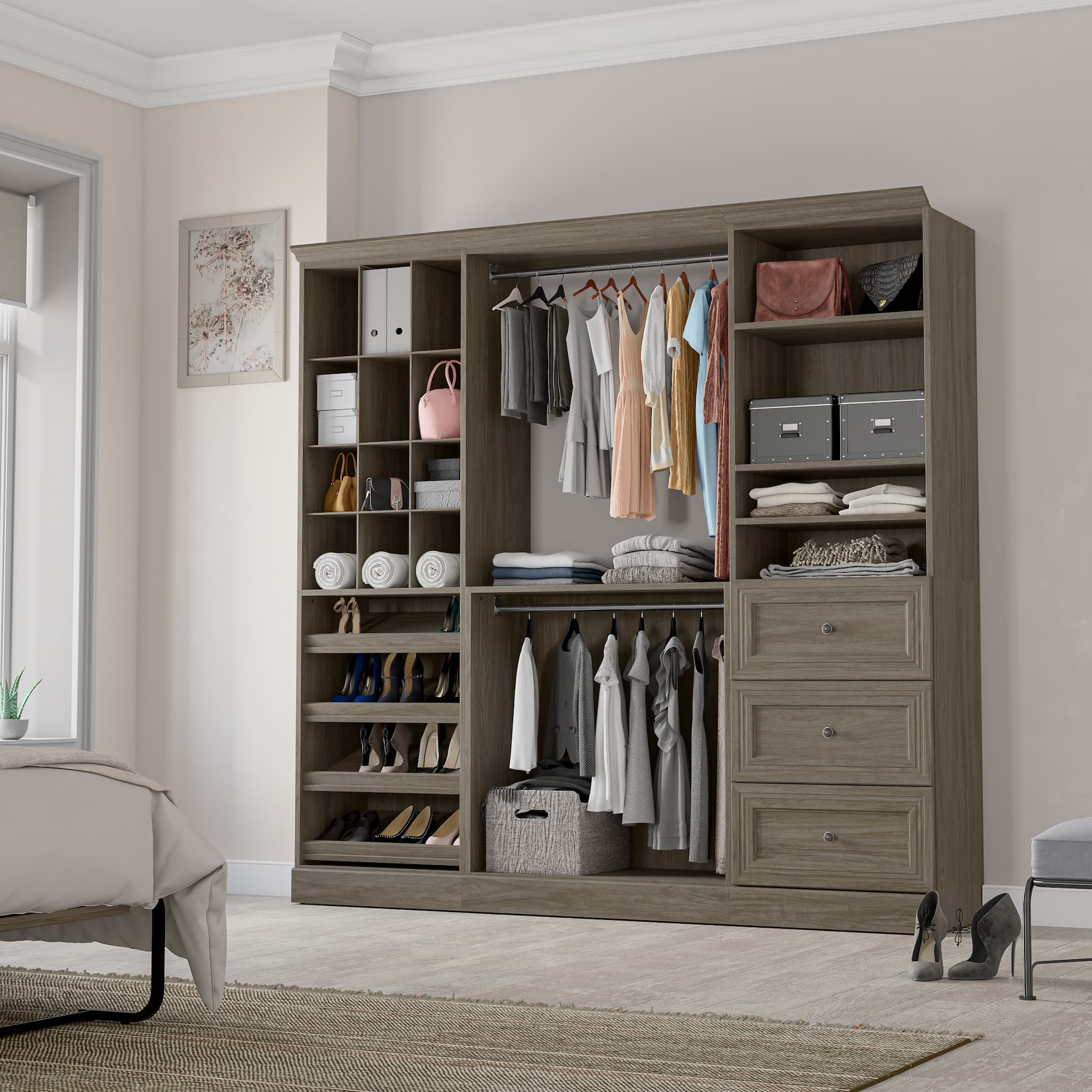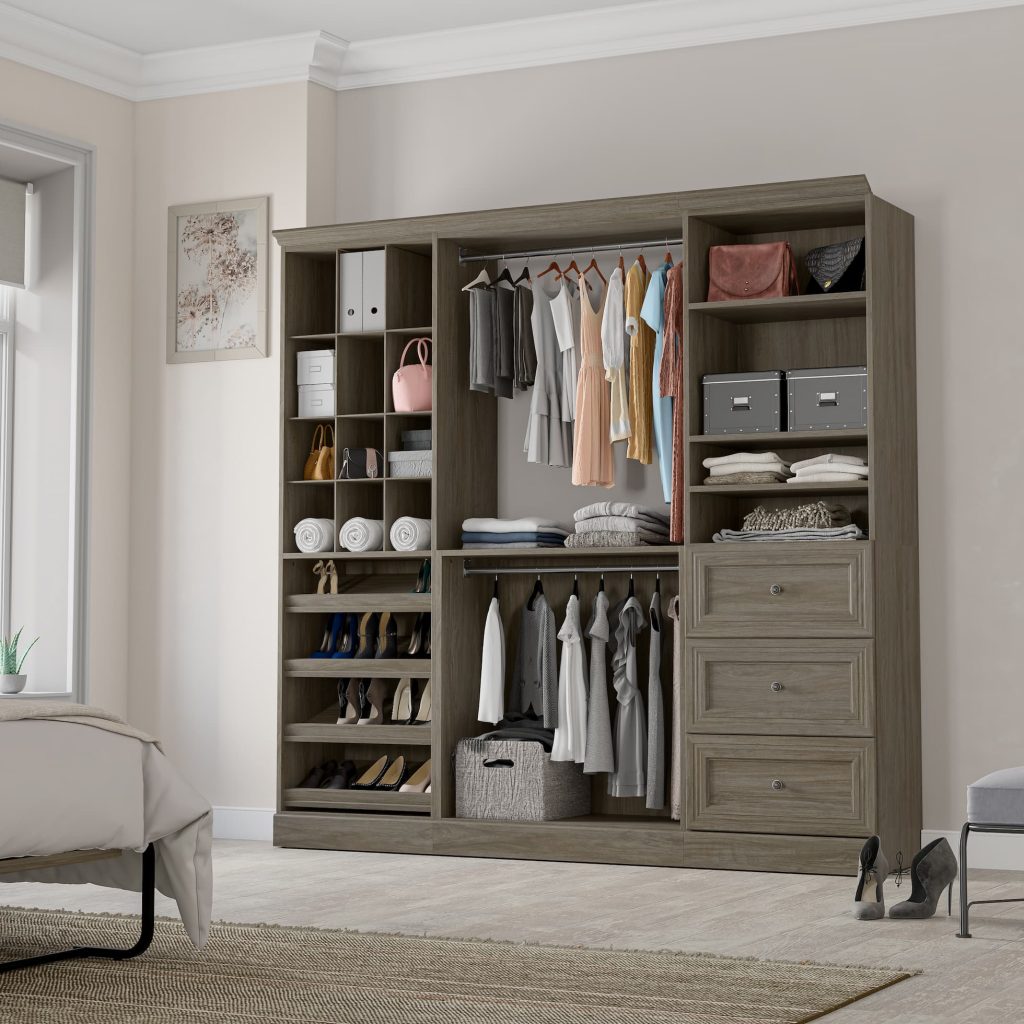 Spring has finally sprung, and that means it's time for spring cleaning! While some may dread spring cleaning, there are plenty of practical ways to declutter your space and get organized this spring. The key is to find the right home organization solutions for you!
When you start your spring cleaning, it's a good idea to go through your items before organizing them. Items you don't need or use anymore, such as clothes, shoes, toys or even pots and pans, can be donated to a local organization, for example. After you've gone through your belongings, you can start thinking about what kind of organization system you need. If you're looking for a versatile solution, Bestar has an array of closet organizers for every space in your home. Keep reading to find out how a closet organizer can bring your spring cleaning to the next level!
Start With the Bedrooms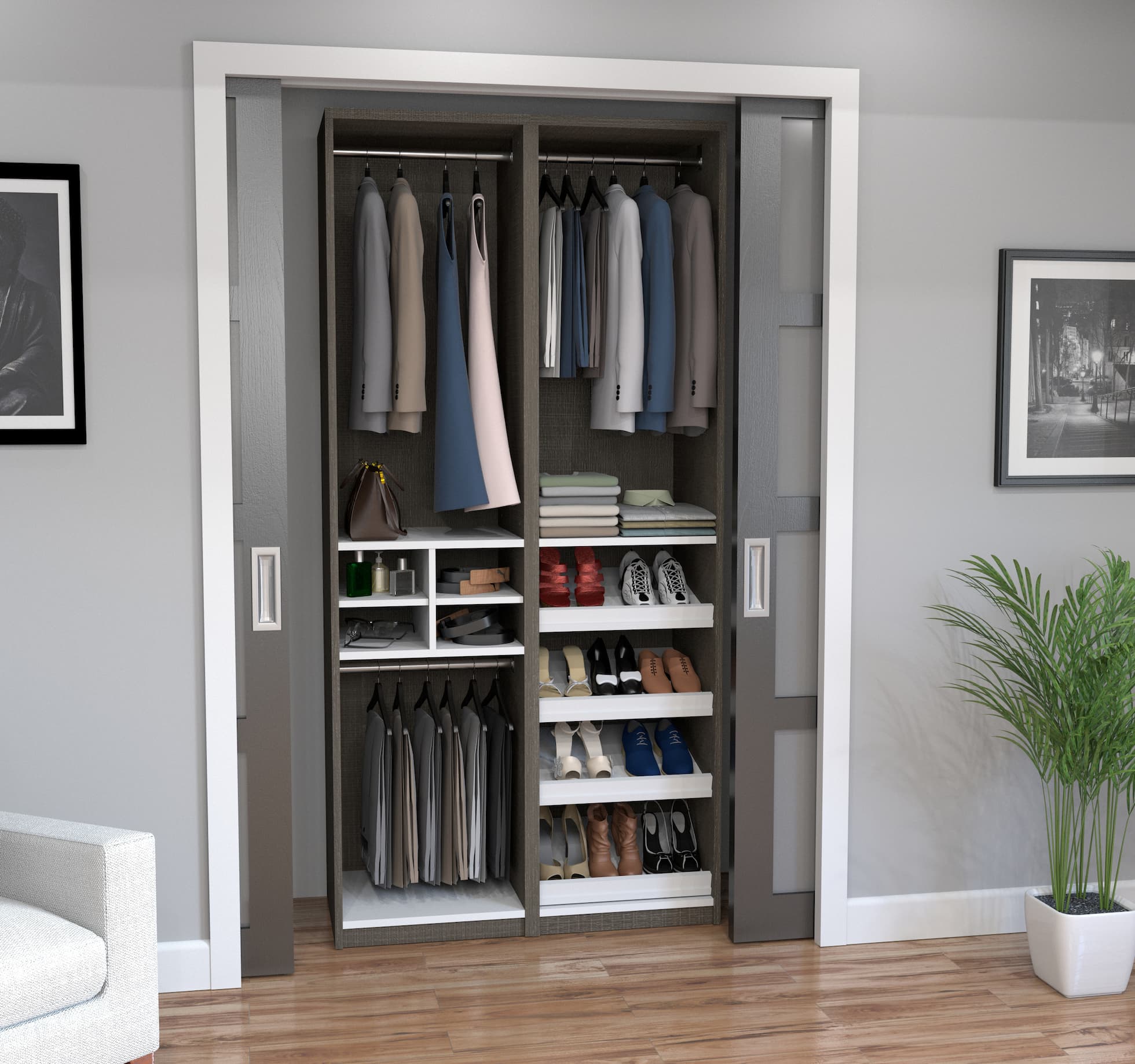 The first place to start with your spring-cleaning regime should be the bedrooms. Once you've gone through your items and put aside what you want to keep, you can think about organizing your space. In a bedroom, it's crucial to find space for all your clothing, shoes, accessories and so on, without creating clutter. With a stylish closet system, you can find a place for everything you need.
Main bedroom
Do you have clothes overflowing from your closet or dresser? If you do, then a clothes organizer is a practical solution to sort everything efficiently. Most Bestar closet organizers have adjustable shelving and hanging rods, so you can store handbags, clothing, accessories and even shoes. In fact, some organizer models have slanted shelves with a lip to keep your shoes from sliding off. So practical!
Have you always dreamed of having a walk-in closet? Bestar has walk-in closet organizers that offer plenty of style, practicality and most importantly, storage space. To make sure everything in your bedroom is cohesive, you can choose a colour that matches the rest of your bedroom furniture. Not quite sure which model is right for you? Check out Bestar's spring sales' page for more inspiration!
Guest room and kids' rooms
After going through your kids' toys and sorting out their clothes, you can choose a closet organizer for their room. Some models have compact designs, so you can place the unit in even the smallest spaces—like the inside of a bedroom closet! This will allow you to maximize space and stay organized, while having a closed storage space for all your kids' clothes, toys, games, and more.
In addition, Bestar closet organizers are also practical options for guest rooms. Even if you have limited space, you can still reap all the benefits of a Bestar closet organizer. For instance, place your organizer in a corner to maximize the square footage in your room. You'll have practical storage for linen and seasonal clothing, without overcrowding your space.
Think About Your Family Room
Now that we've covered the bedrooms, let's focus on the family room. You and your family spend quality time here together, so it's important to make it as functional and organized as possible. This spring, create the ultimate family room with a closet organizer!
Don't have a closet in your family room? No worries! Bestar closet organizers are practical freestanding units that serve the same purpose as a traditional closet. You'll be able to keep all your belongings neatly organized in a single location. For instance, do you have an extensive board game collection or do you and your kids play video games together in the family room? If so, then a closet organizer would be a great solution for you. Consider opting for a large organizer with multiple shelving and storage cubbies to keep everything in your family room. Use it as a linen closet for blankets during movie nights, a storage cabinet for your games and movies, a closet for your kids' costumes—the possibilities are endless!
Let's Not Forget About the Kitchen and Bathroom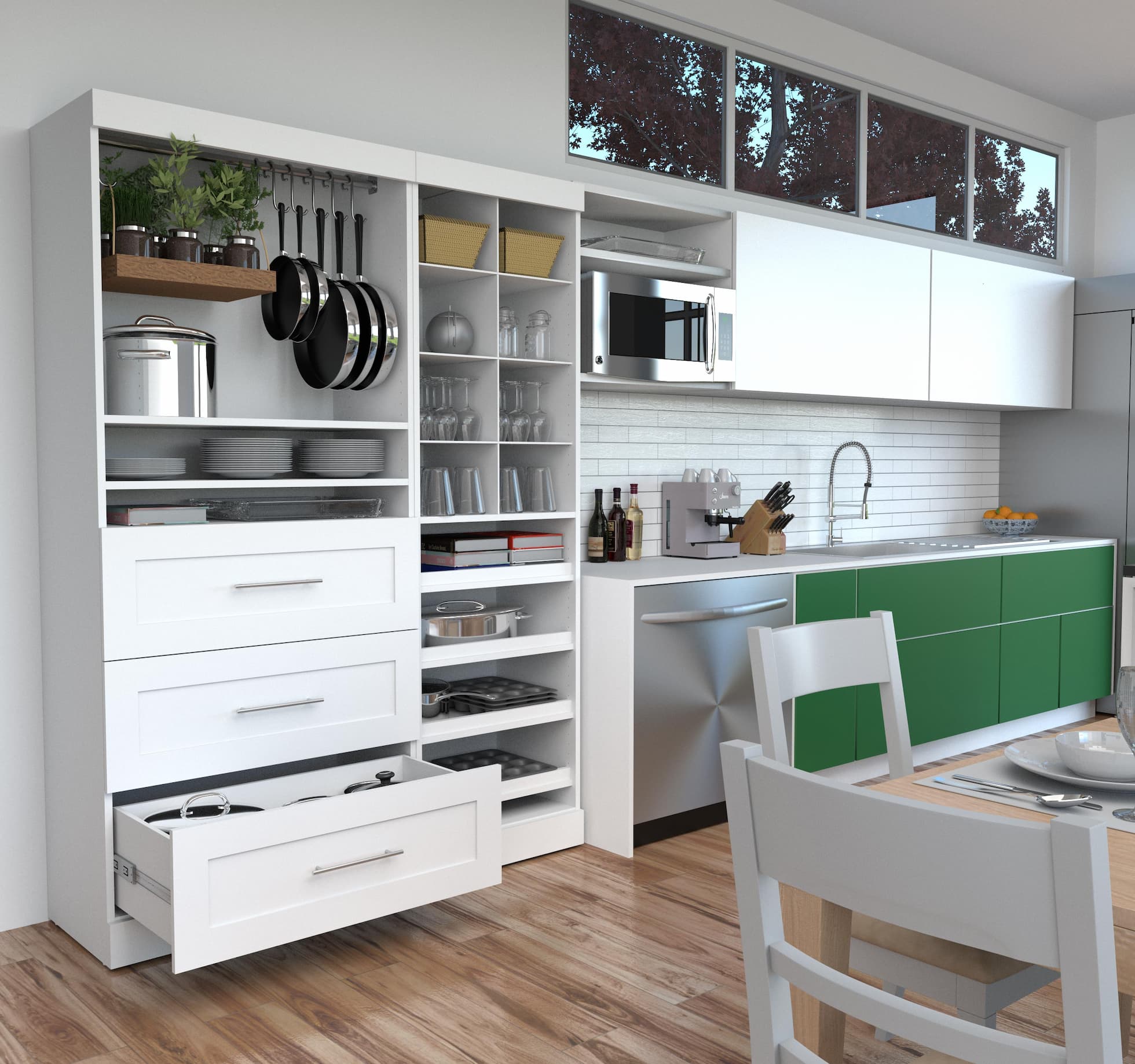 Next on the spring-cleaning checklist: the kitchen and bathroom! If you're looking for a practical storage solution to maximize space and keep your belongings organized, look no further than a Bestar closet organizer.
A place for everything
It might seem difficult to find space for everything you need in your kitchen, especially if you have limited space. Depending on the model you choose, you can consider opting for a larger organizer with multiple storage compartments. For instance, you can use the drawers for dinnerware and cookware and the open storage compartments for glasses, mugs, cookbooks and so on. What's more, you can use hooks on the rod to hang your pans! Not only will you have space for all your kitchen accessories, but you'll also have a stylish, modern unit.
Do you also need a kitchen pantry cabinet? No problem! You can add a shelving unit beside your closet organizer to extend your storage cabinet. Choose a unit that matches the colour or style of your kitchen cabinets to create a cohesive look.
A solution to maximize space
When you're spring cleaning the bathroom, it's a good idea to get rid of any expired care products or empty bottles of toothpaste, shampoo, soap, etc. Afterwards, you can consider storage solutions. If you want to maximize space and get organized, a closet organizer is the way to go. Bestar has an array of organizers in different sizes, so you can choose the model that meets your needs. For example, you might consider a corner organizer or a tall storage unit to maximize space. If your bathroom is also your laundry room, you can place the organizer beside one of the machines for easy access to the detergent and softener. With the closet organizer's adjustable shelves, you'll be able to store your toiletries, hand towels and more. You can also add a chic basket for all your face cloths or use clear containers to store items. You can also take a look online for quick ways to get organized in your bathroom.
End Your Spring Cleaning in the Garage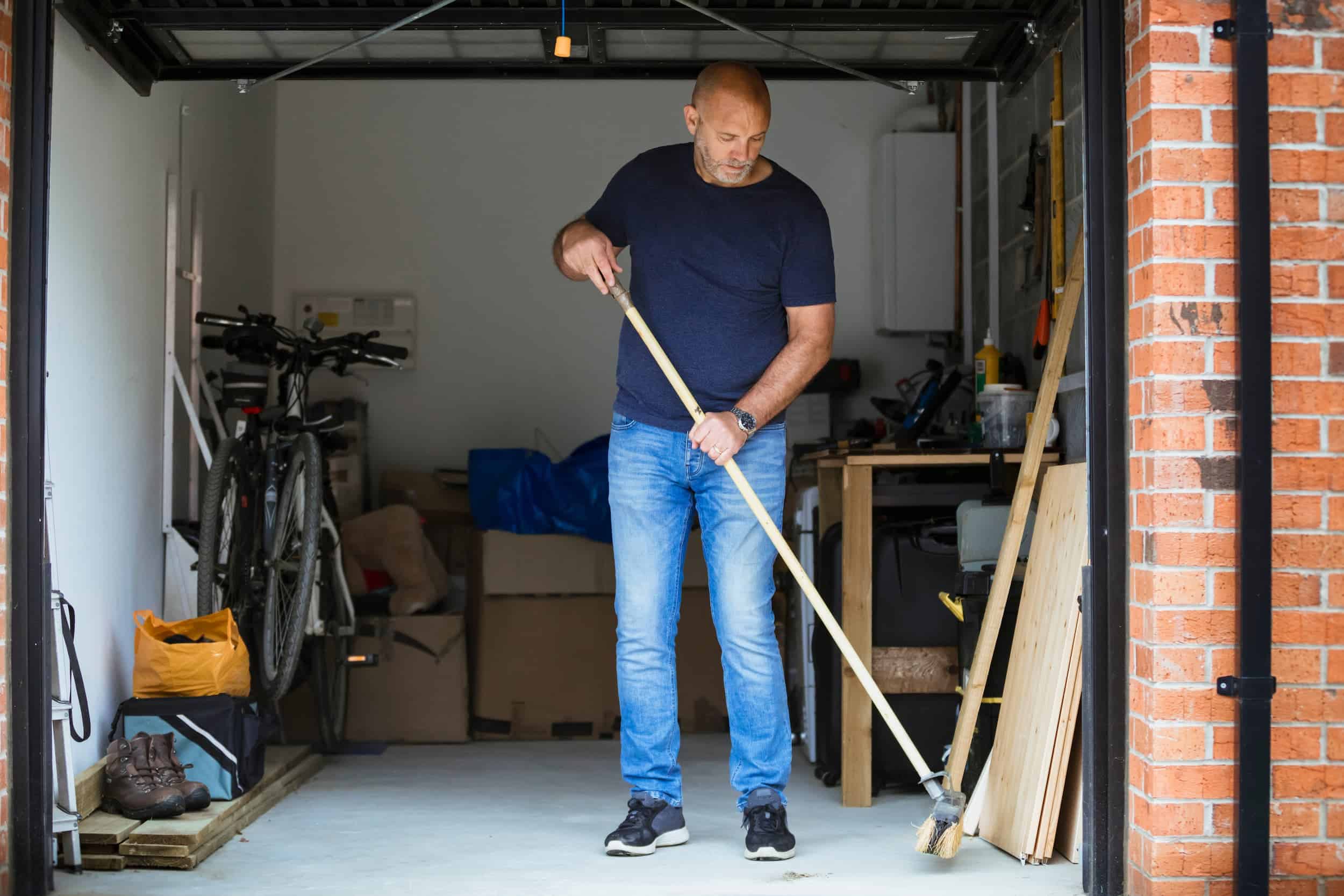 Your seasonal items, kids' toys, gardening tools and so on have been tucked away in boxes in the garage all winter. Now that spring is here, it's the perfect time to organize the items in your garage effectively with a Bestar closet organizer.
If you opt for a larger unit, you can keep all your belongings in a single location inside the garage. For instance, store your kids' sports equipment, your seasonal decorations, your power tools, and even your camping gear in the closet organizer. You and your family will have easy access to all your belongings, without the stress of wondering where everything is. It will all have a place in the garage!
With spring here, it's the perfect opportunity to get your home organized from top to bottom. Whether you're looking to organize your bedroom or your entire home, you can make the most out of your space with an efficient closet organizer. Happy spring cleaning!
Categories
Home
,
Organization