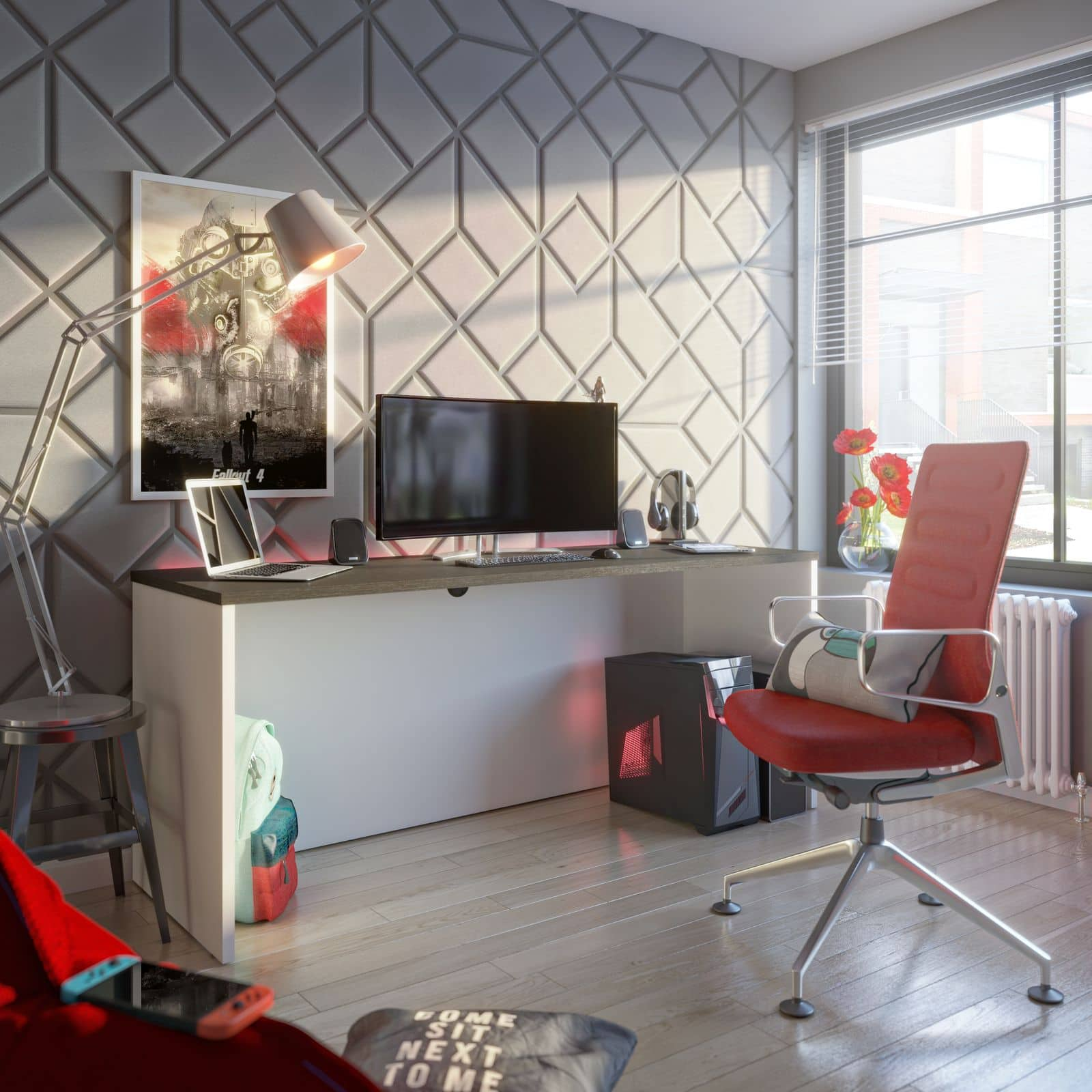 When you're busy gaming, you want to be focused on the action occurring on your screen and not on the problems with your desk. It may not be obvious, but the best gaming experience has a lot to do with having the best gaming desk! Here are some features to look for when shopping for gaming desks:
Large Surface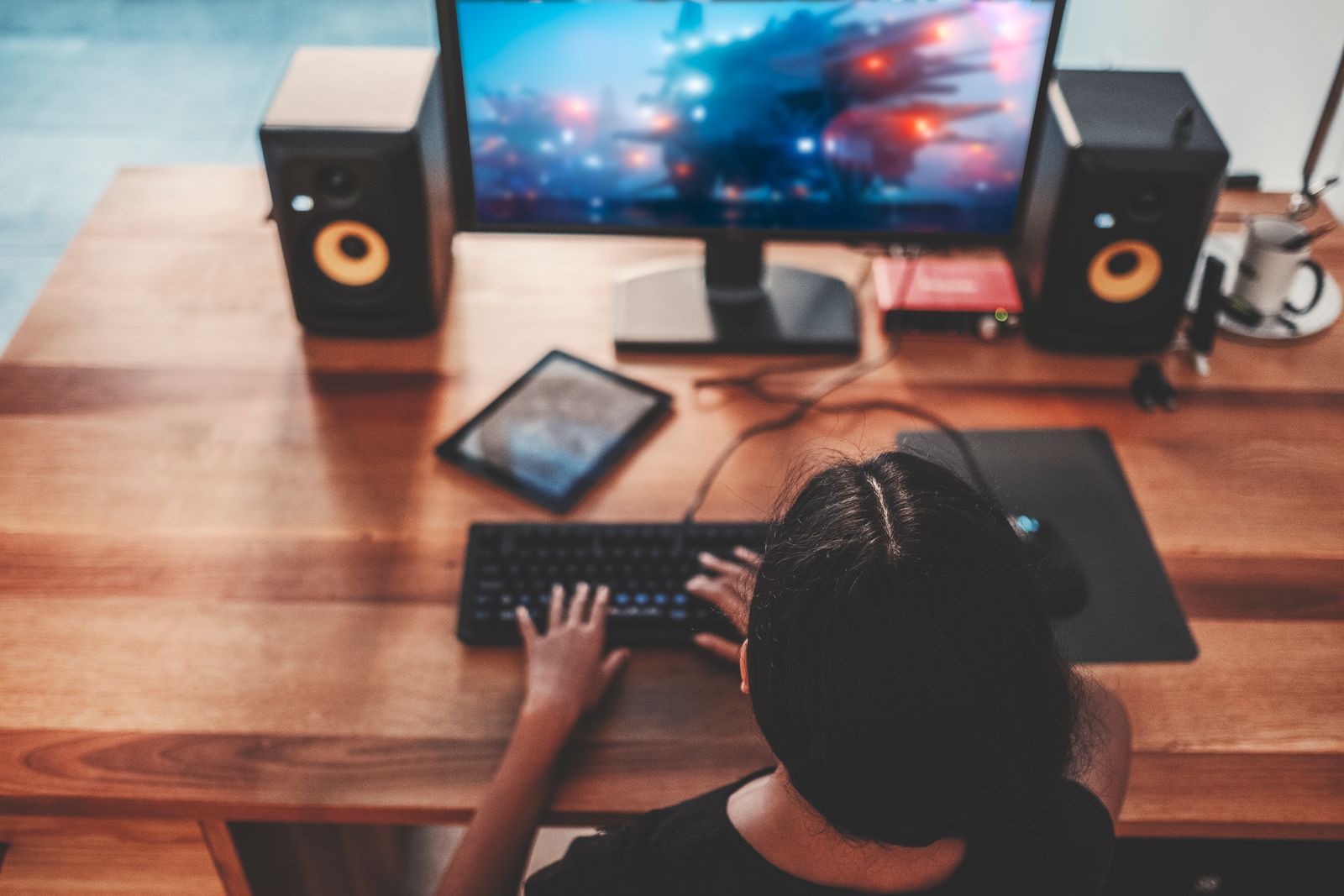 The most important feature for a great gaming desk is the size of the desk's surface. Generally speaking, bigger is better! If you have more than one monitor, you want to be able to fit them all comfortably on your desk. You also want to have enough space for your keyboard and mouse and to maneuver swiftly and easily when you're in the zone.
The best gaming desk will ideally have more length than width. Think about it, there's no point in having your monitors too far back; you want enough space to move around, but you also want your monitors nearby.
Corner desks, L-shaped desks, and U-shaped desks generally have the largest surface areas when it comes to gaming desks. Their 90° angles make it easy to navigate from one part of the desk to the other quickly. Furthermore, with these desks, everything is always within reach. When it comes to the best gaming desk, a large surface is the ultimate feature!
Quick tip: opt for a desk made from durable materials so it can last for years to come and choose a desk with a surface that is easily washable in case you have any accidental spills.
Adjustable Height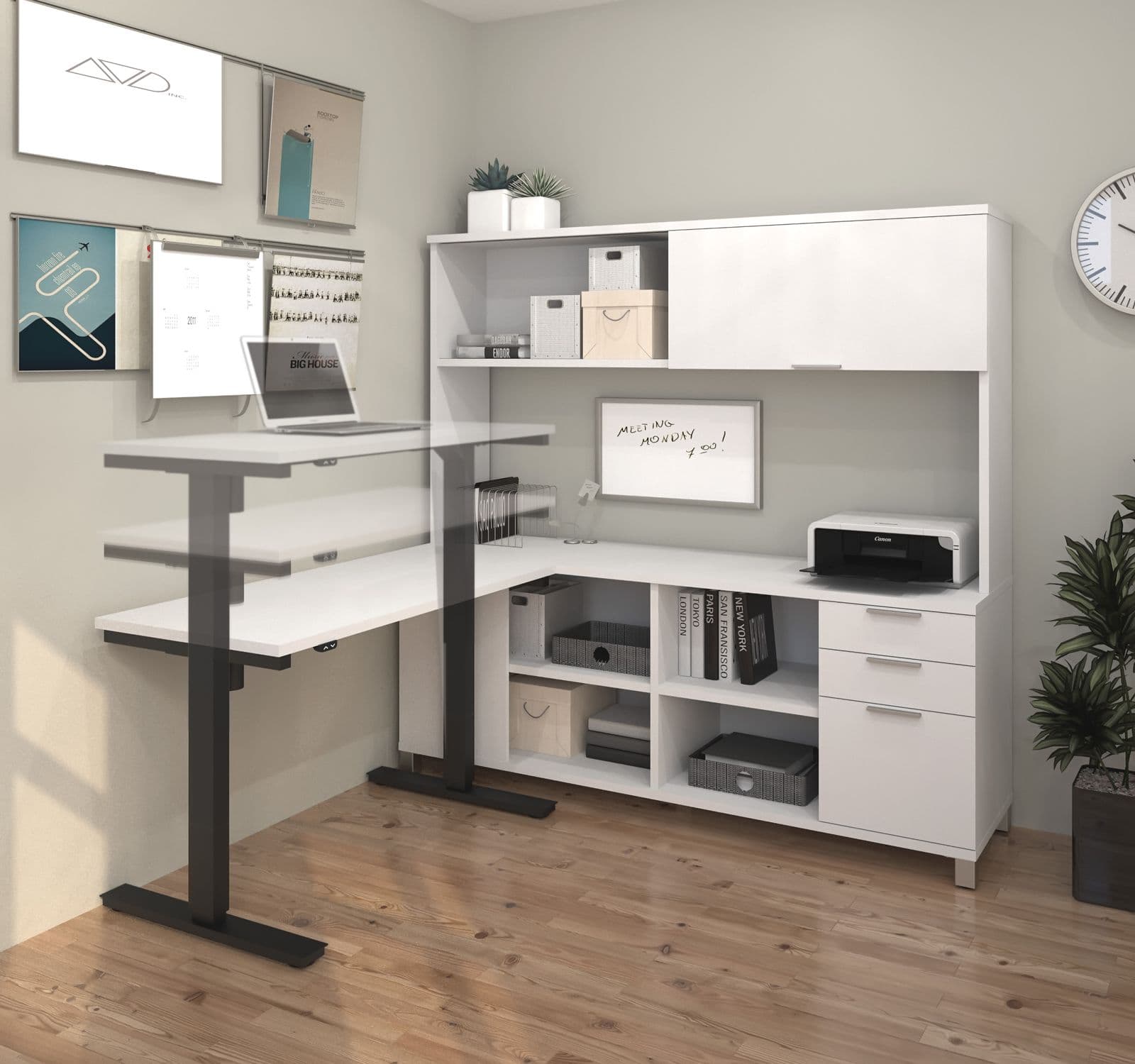 A feature that might get overlooked when shopping for gaming desks is height adjustability. We're talking more than just a desk with leg levelers here — the best gaming desk should be fully ergonomic! When it comes to freedom of movement, a standing desk is the perfect option!
No matter how great your chair is, nothing beats the opportunity to sit or stand at any point during your game. These awesome desks have electric motors that allow the desk surface to move up and down quickly yet smoothly. You could probably shift into standing position in the middle of a game without losing focus! When you're busy winning for hours on end, you'll relish the opportunity to go from sitting to standing and back while playing.
Traditionally, these desks have smaller surfaces, but it is possible to buy a standing desk set that comes with another desk so you can set up an L-shaped station. This will give you the best of both worlds — a large surface and height adjustability.
Monitor Stands/Arms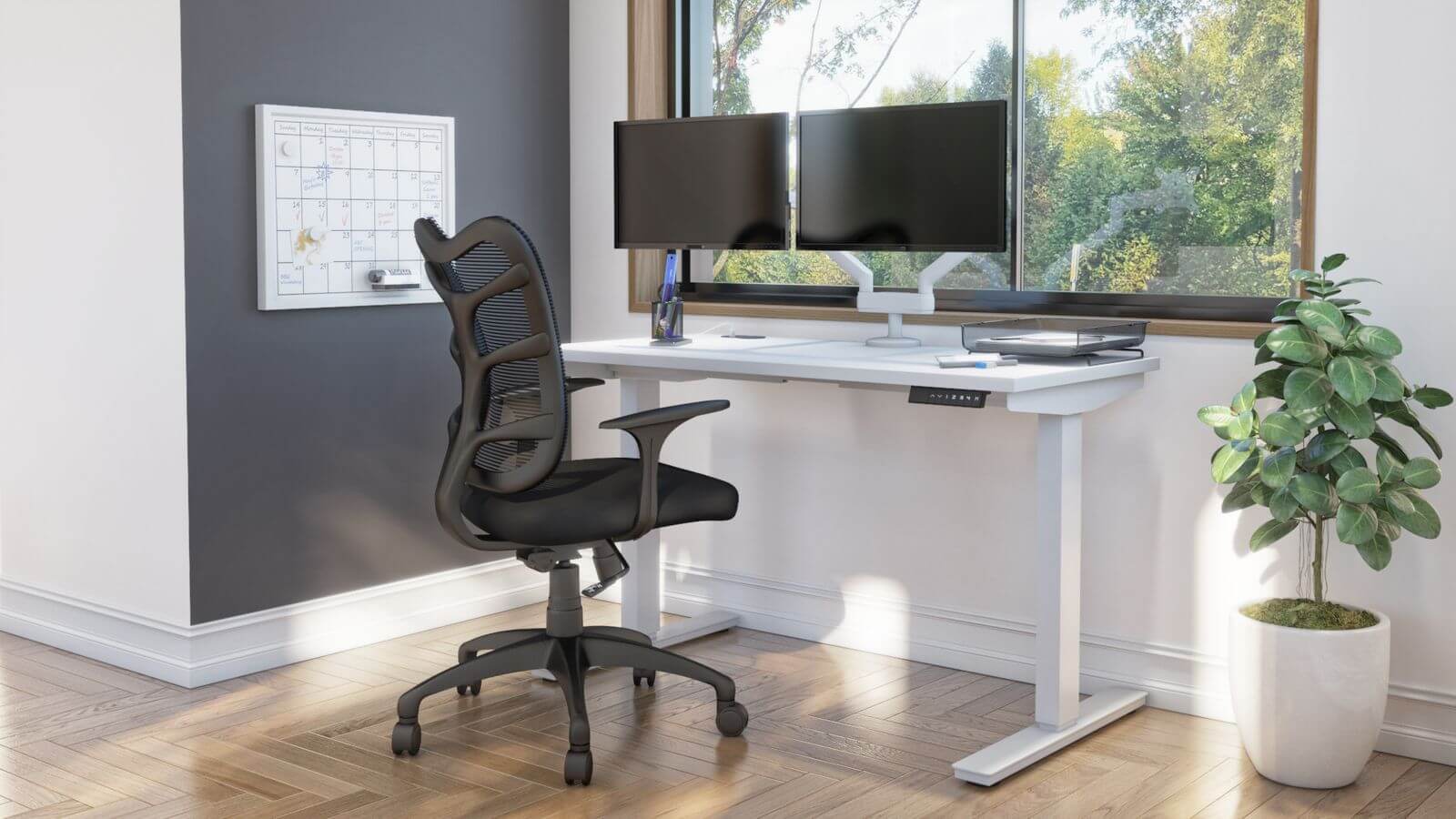 Nobody likes back and neck pain! If you're going to be playing for hours, then you want to make sure your monitors are at the perfect height so you can play comfortably. The best gaming desk would ideally come with a monitor stand or a monitor arm.
Some gaming desks come with built-in monitor stands that allow you to set up your monitor about 5" above the desk surface. Not only does this allow you to play with your screen height, but it frees up your desk surface and gives you more space for your keyboard and large mouse pad.
Other gaming desks might come with adjustable monitor arms, which gives you a ton of freedom when it comes to finding that sweet spot for your screen. However, before purchasing a desk with monitor arms, make sure the arms are compatible with your monitors.
Grommets and Outlets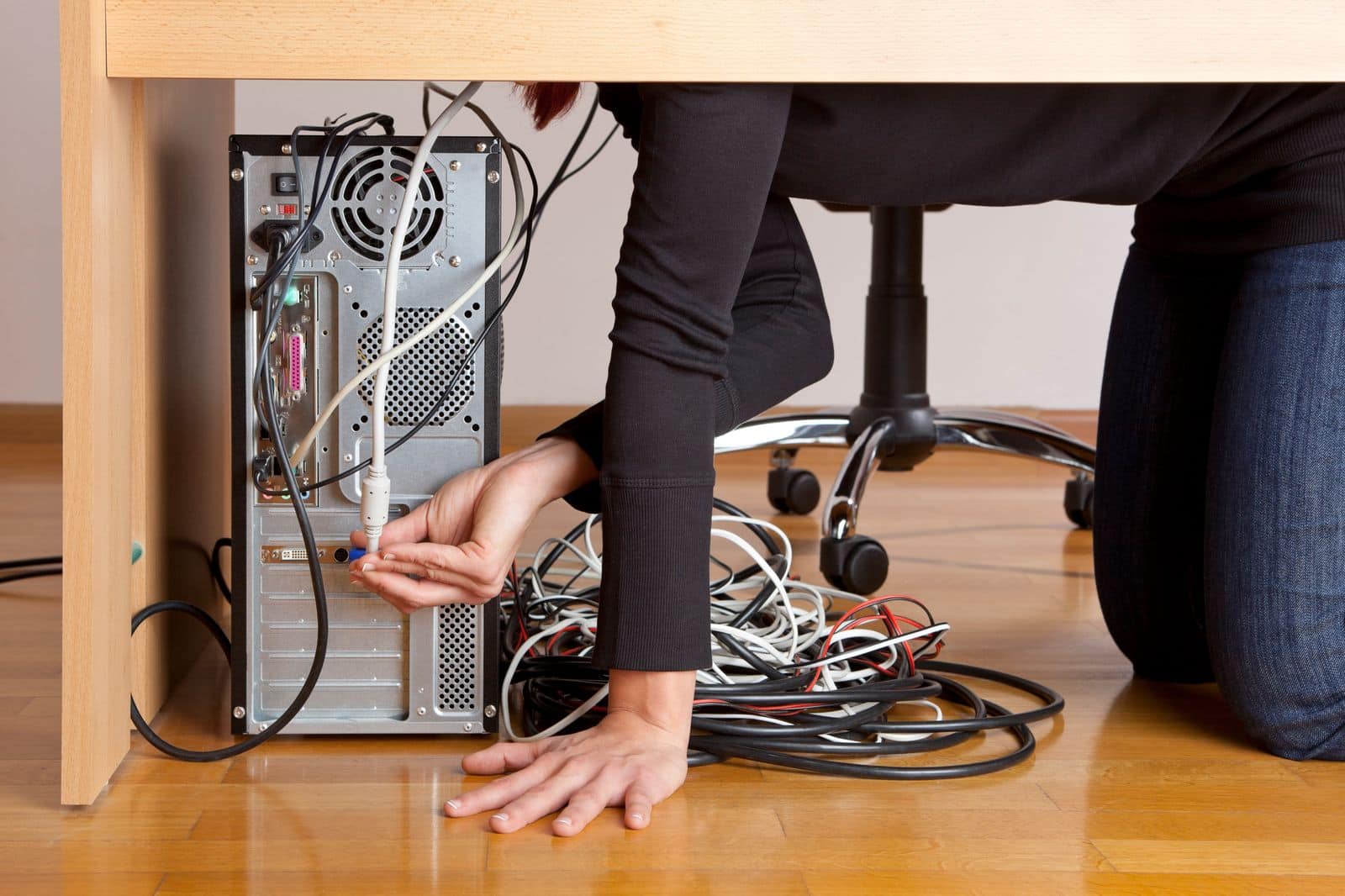 The best gaming desk should also have an abundance of cable management options! If you want a cool and aesthetically pleasing gaming desk setup, then you don't want a bunch of knotted up cables to be visible.
With enough grommets and rubber strips to hide cables under, you can easily keep all of your wires and cables organized. This will also make it much easier to find the right cable if ever you're experiencing problems and need to fix things quickly.
It's also super practical to have power outlets on your desk. A USB/power outlet on your gaming desk is a bonus because it allows you to have certain objects closer to you. You could even have your phone charging nearby while you play.
Storage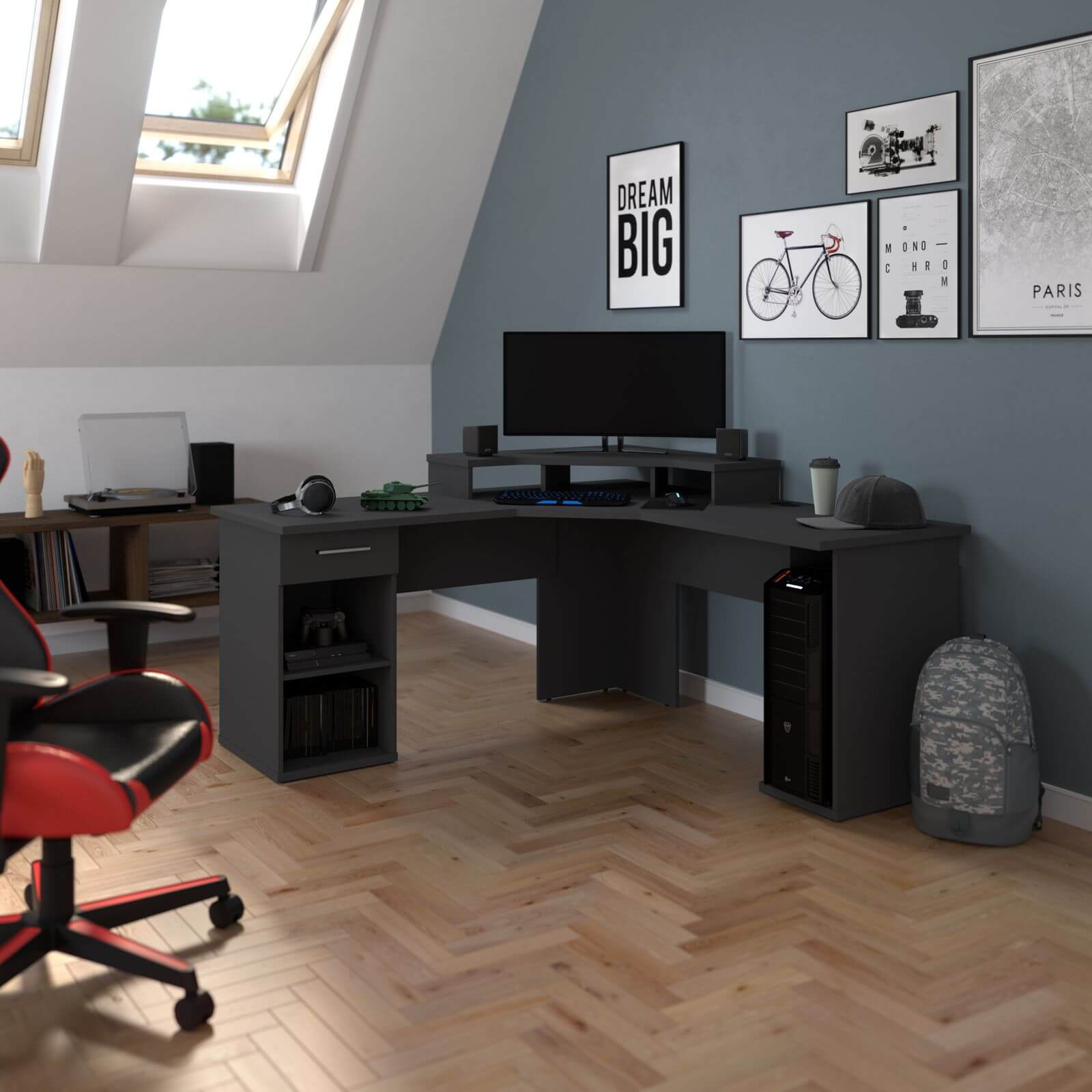 You might be wondering why storage is important. After all, you don't need to purchase physical copies of games anymore and probably don't have a bunch of disks to store. However, that doesn't mean that storage space is obsolete.
You might want to keep spare accessories on hand, such as batteries, power bars, or extra headsets. You never know when something might conk out on you, and you certainly don't want to waste time rummaging through your home to find what you need to fix the problem.
Your desk might also serve more than one purpose. Perhaps it's going to be a work or study desk by day and a gaming desk by night. If so, you'll probably want a place to store your notebooks, textbooks, pens, and pencils while you're playing. A desk with storage options ultimately makes a better multipurpose gaming desk!
It's doubtful that one desk will have every single one of these features, but only you can decide which features will best suit your needs. Once you have your perfect gaming desk, you will be able to set up your gaming PC and your entire gaming area!
Hopefully these features will help you conquer the gaming world!
Categories
Home