Circumstances sometimes require that you contend with a smaller living space. This does not mean resigning yourself to mediocre decor. By using stylish furniture adapted to small spaces, you can have a functional and stylish home, even if it is small.
Here you will find six good choices of furniture for small spaces, whether it be for the living room, the dining room, or the bedroom.
Sliding Computer Desk
Thanks to this desk with a sliding work surface, you can set up a work area even in a small studio.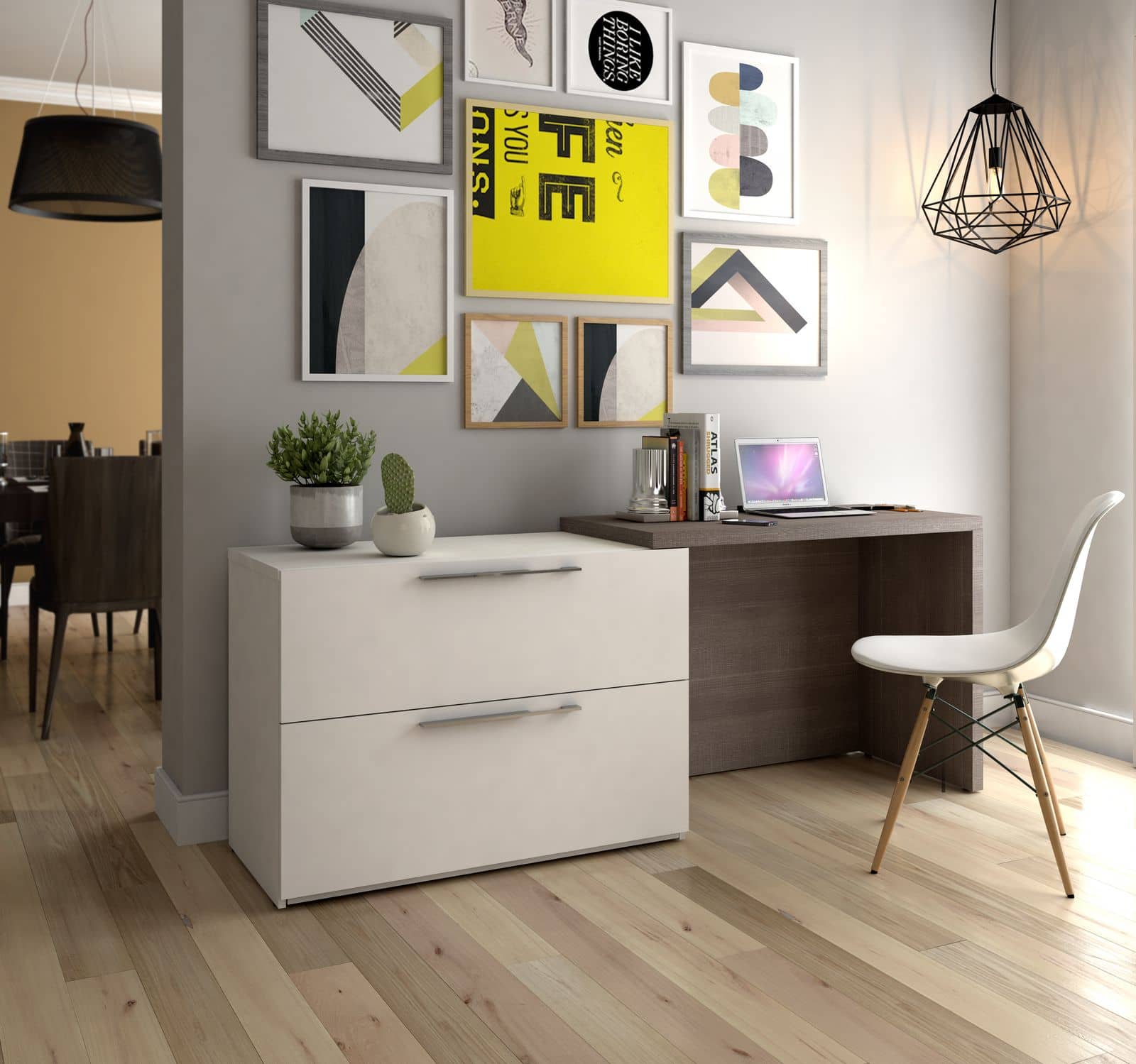 This small desk can lay low when you don't need it because its filing cabinet and work surface telescope into one another. Once you finish working, you just slide the work surface onto the cabinet, transforming the item into a compact block.
Modular Storage System
Clutter seems more overwhelming in small living spaces. That is why it is important to plan sufficient storage space for each room.
In the living room, this modular system will allow you to store media and electronic devices in addition to serving as a TV stand. On the shelves, you can display coffee table books and decorative items.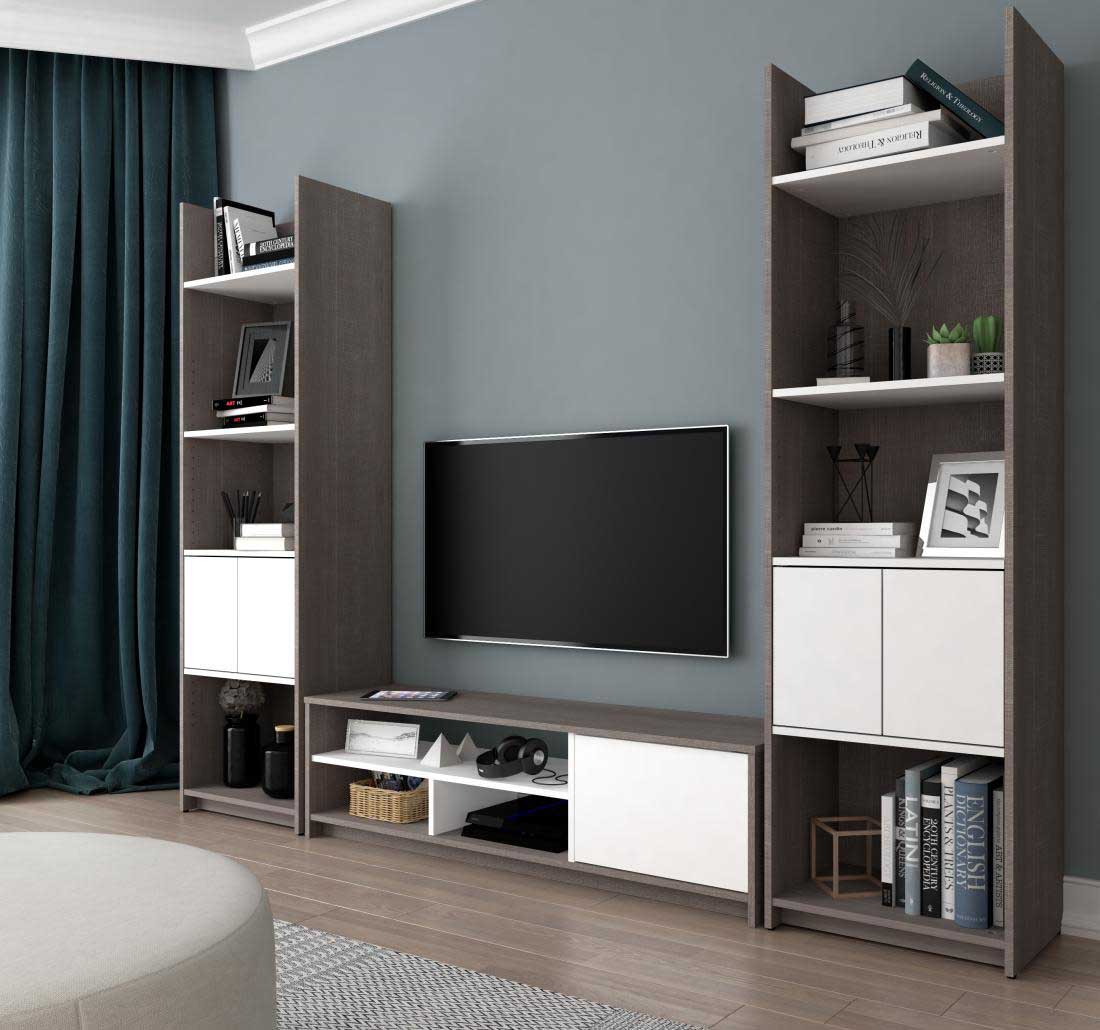 These vertical storage systems allow you to use space efficiently, and because they are modular, they can also be laid out as you wish.
Lift-Top Coffee Table
In small spaces, multifunctional furniture is a must. Even the coffee table can become a convenient storage unit. Not only does this model offer handy storage cubbies, but its tabletop lifts, allowing you to eat or work while sitting comfortably on your sofa.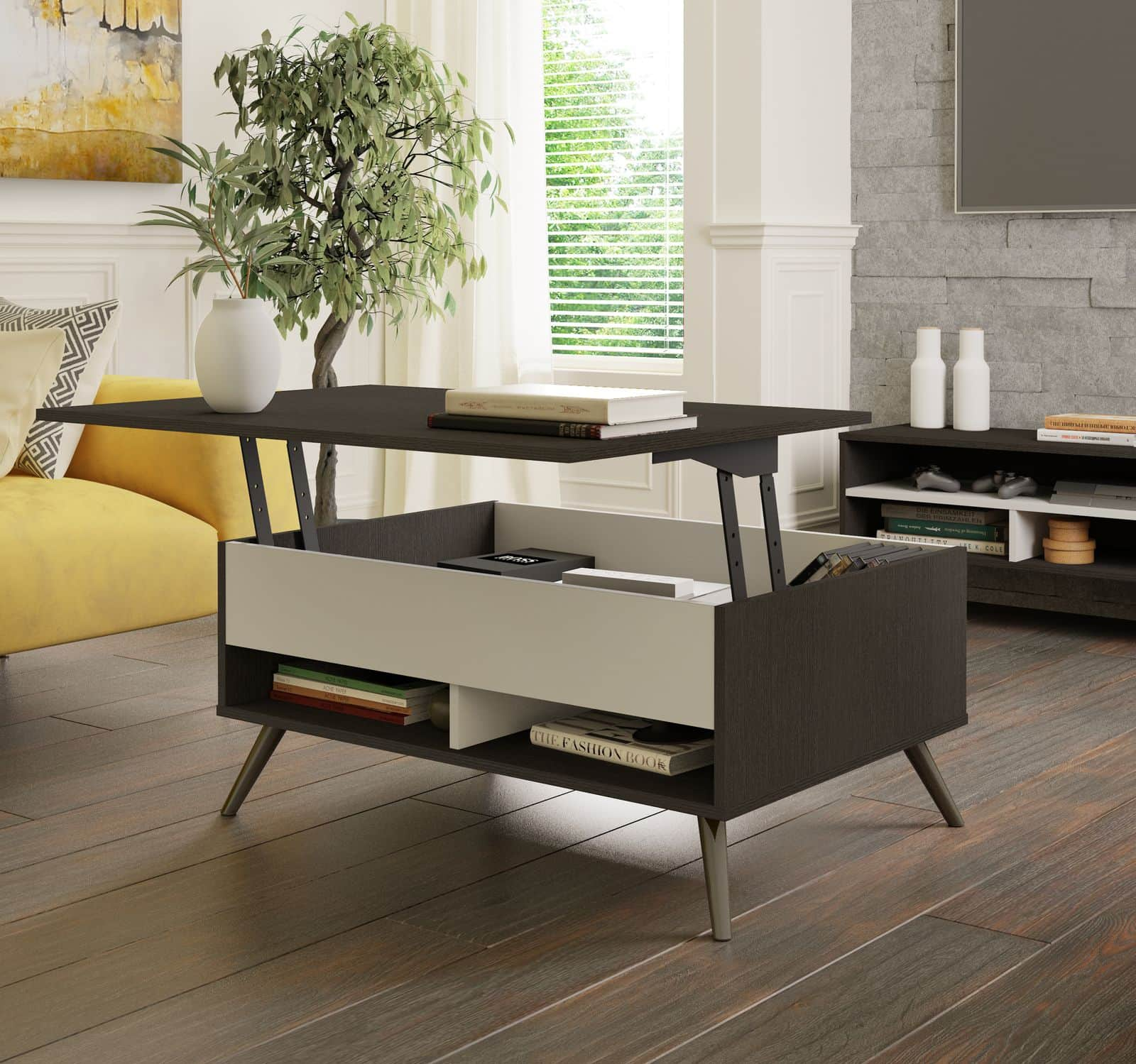 Corner Storage Unit
To furnish a small space, you must use every square inch efficiently. These corner storage cabinets, which can be placed in outer or inner corners, allow you to greatly reduce lost space in the living or dining room.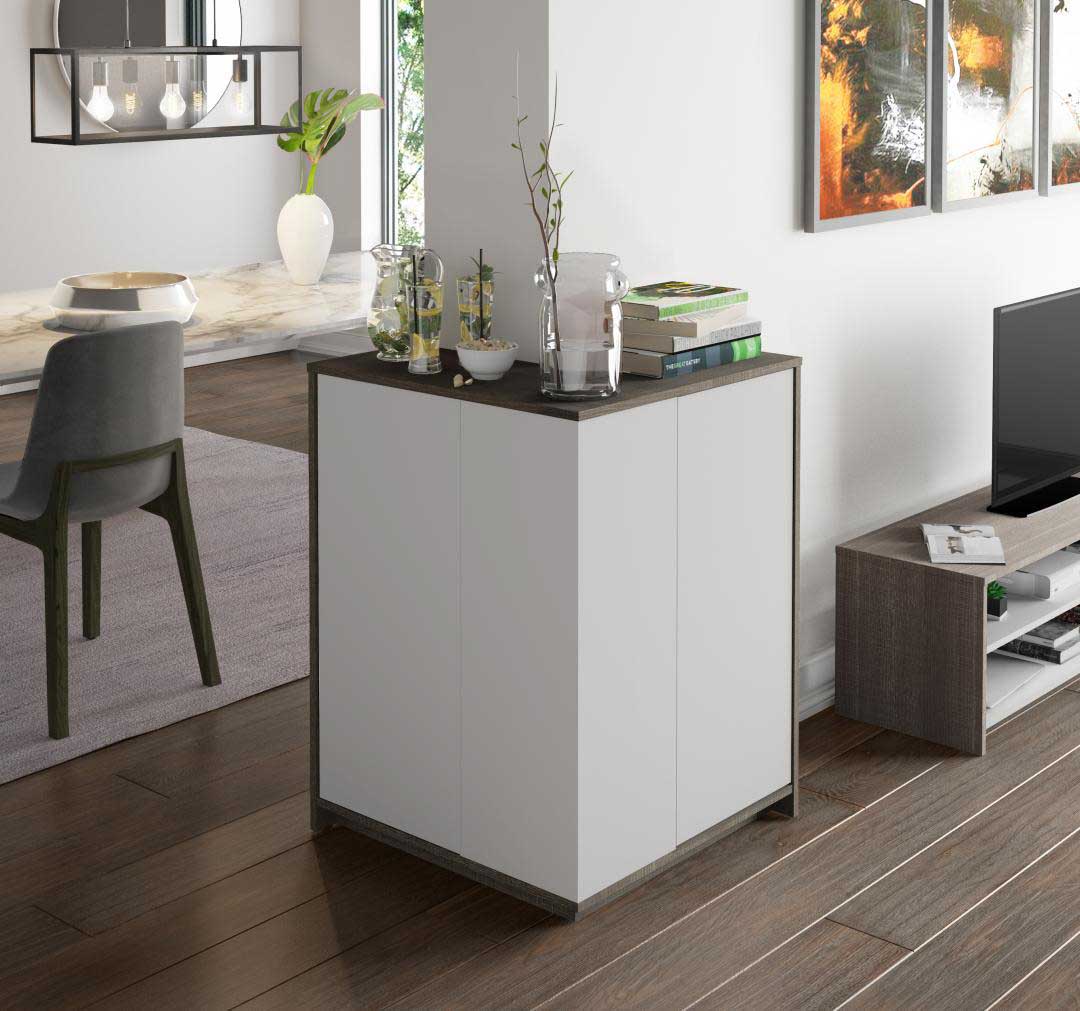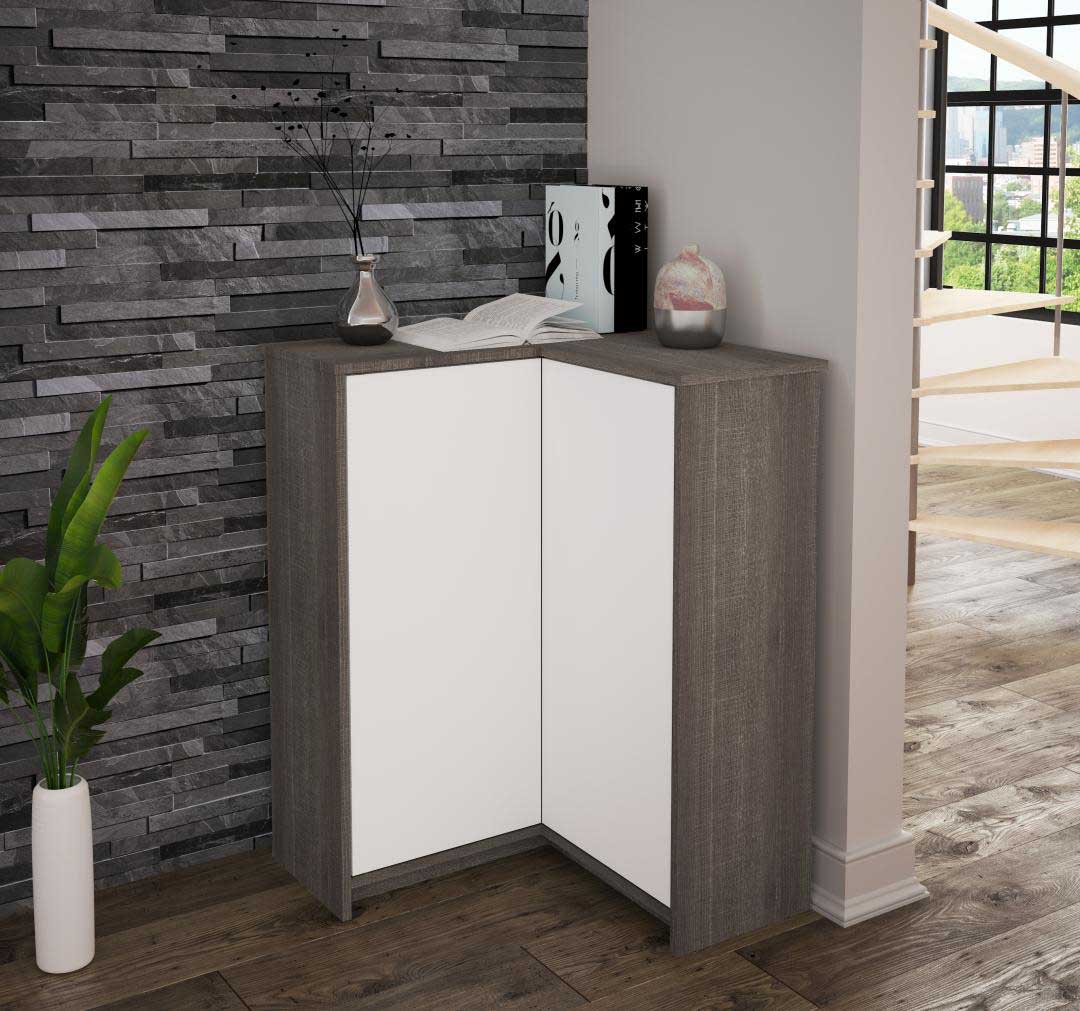 Closet Organizers
Installing closet organizers will help you to use every square inch efficiently in addition to getting rid of clutter. This goes for any closet, whether it be in the bedroom or in the entryway.
Indeed, these organizers allow you to make the most of any closet with practical combinations of adjustable shelves, drawers, and closet rods. These organizers will help you to neatly store clothing, shoes, and other articles.

Wall Bed
Wall beds, also called murphy beds, can be folded into their cabinet when they are not in use.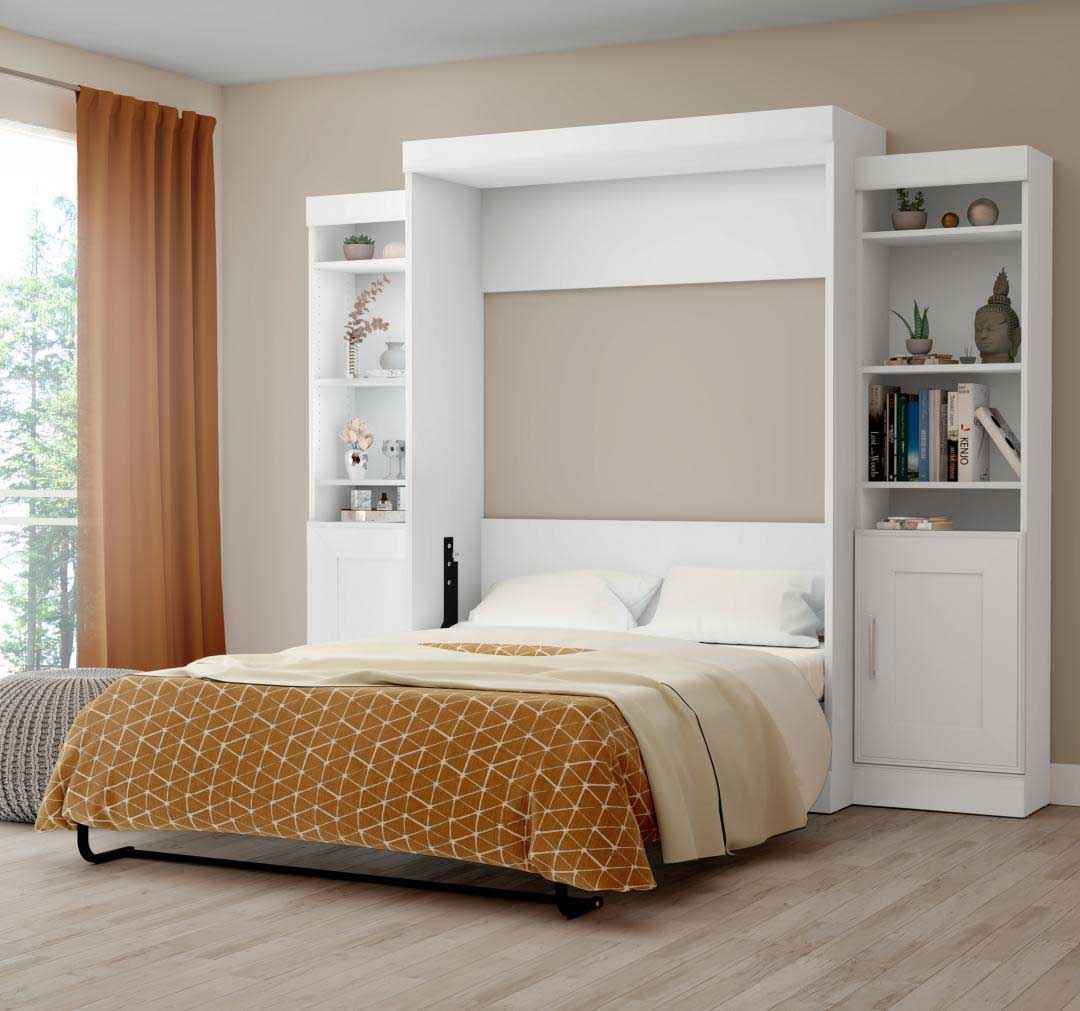 Wall beds are perfectly adapted to multifunctional rooms. The bed frame can easily be stored away when it is not in use, thus freeing space for other activities. Thanks to wall beds, you can transform your office or living room into a guest room.
Because storage cabinets can be added to it, a wall bed can do double duty. It is possible to add a bookcase and/or a wardrobe to the bed itself.
To learn more ways to reinvent your interior design, visit: How to create a welcoming and practical guest room
Categories
Home