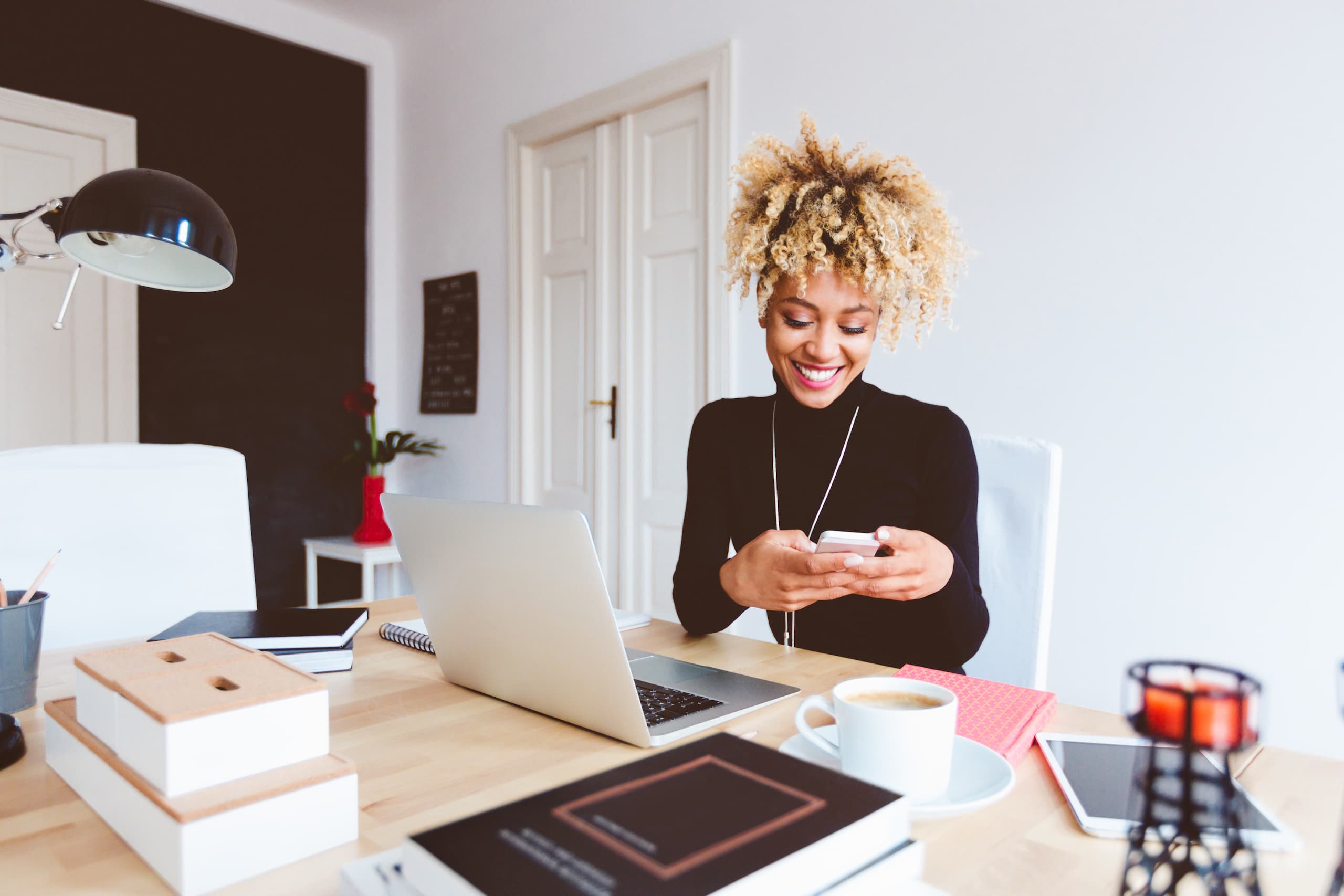 2020 was a year that had its challenges, obstacles, and disappointments. Our lives were turned upside down in many ways due to the COVID-19 pandemic. As a result, employees across the globe had to adapt their lives to start working from home. Since many will continue working from home in the new year, productivity at work will still be a priority.
With the many distractions at home, it's important to find a way to ensure productivity at work in the new year. Are you wondering how you can improve productivity in 2021 while working from home? Keep reading to learn more about our new year's work-from-home resolutions!
Set a Routine and Stick to It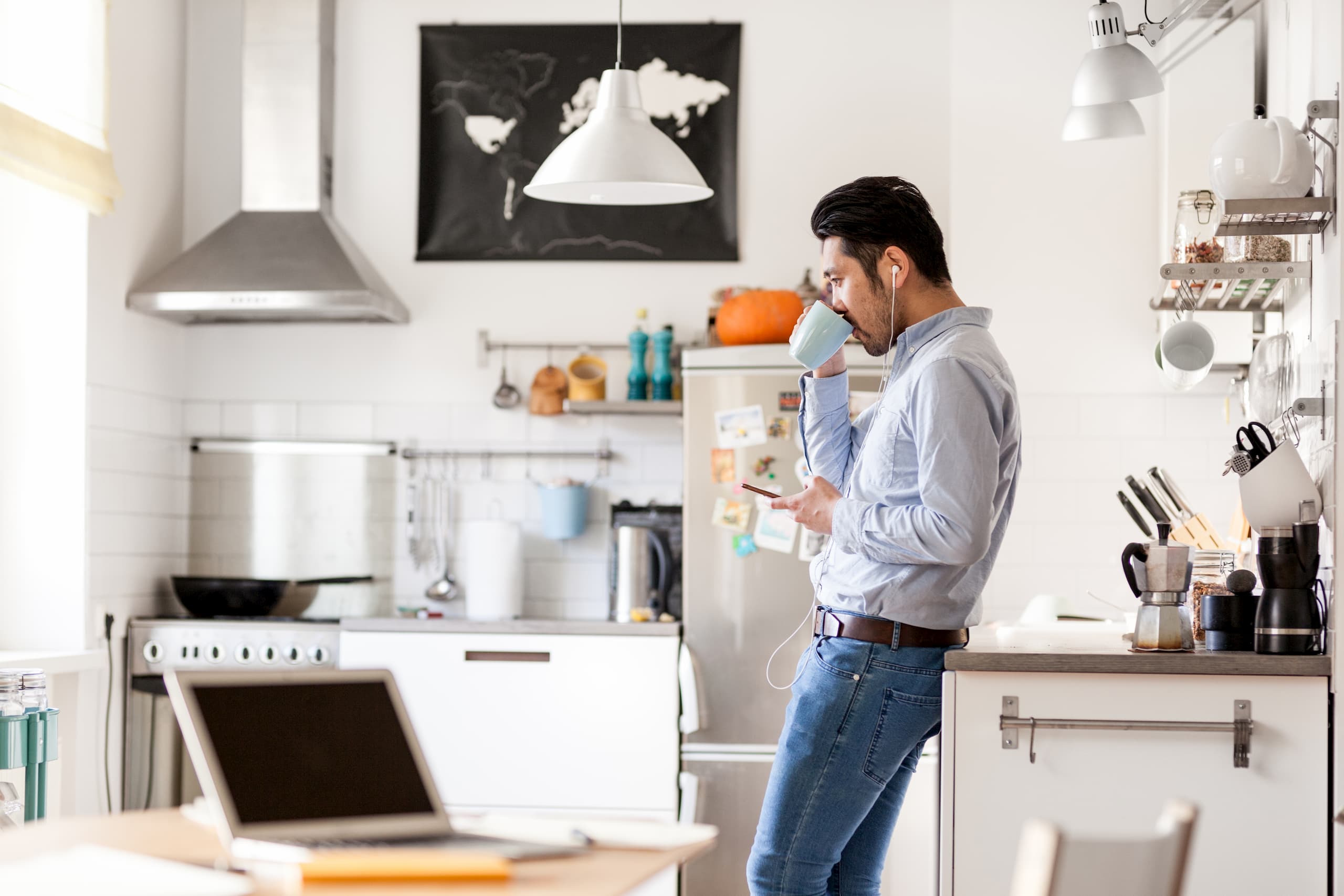 It can be challenging to stay focused when working from home since there are a number of distractions that can affect your workflow and efficiency. However, maintaining a routine can greatly improve your productivity during your workday. With the new year here, it's the ideal time to set a routine for yourself!
First, you can establish a morning routine before you start your workday. Do you need your cup of coffee in the morning before you start work? Or do you need to eat breakfast to start the day on the right foot? No matter what your mornings are like, establishing a routine in the morning will help you start your day off right.
Once you've set a morning routine, you can start planning your workday. For example, you can write down break times and video conference meetings. If mornings are your busiest time of the day, you can pencil in a 10-minute break after the morning rush is over or set a timer to remind you to take a break. Using calendars, agendas, and alarms on your phone or computer will help you stay on track and not lose focus on the task at hand.
Opt for a Standing Desk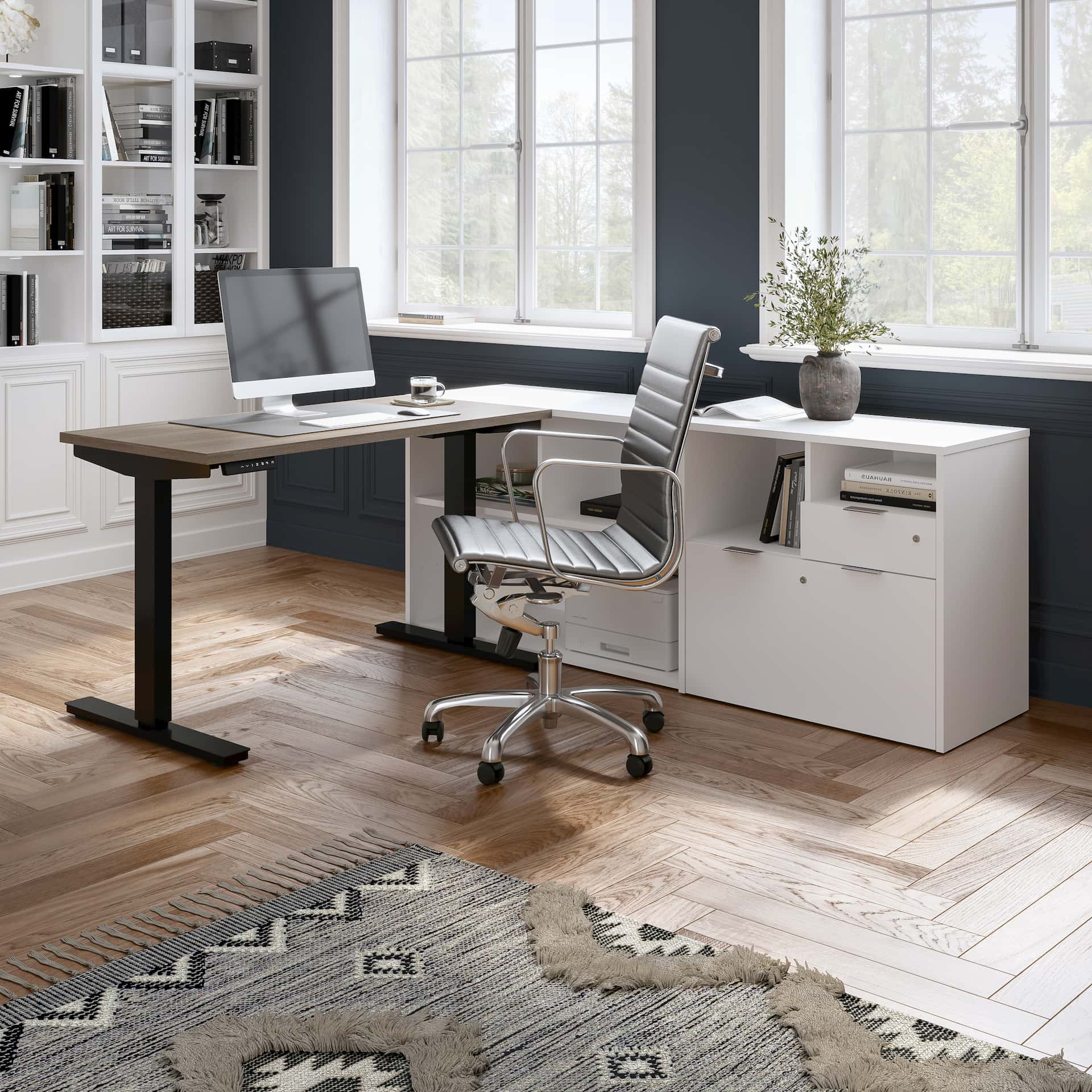 Thinking about getting a new desk this year? If you are, then you might want to consider a standing desk. You can comfortably work standing up or sitting down with the click of a button. A completely versatile desk that meets all of your work needs!
Standing desks are also ideal for preventing fatigue at work. Do you get tired during your workday due to long hours sitting in the same position? If you do, then a standing desk might be the solution. You can adjust the desk's height to work in a standing position at any time during your workday. When you're ready to sit back down, simply adjust the height of the desk and you're ready to get back to work. Some standing desk models even come with a digital control switch that allows you to choose from four memory positions. By switching between positions, you'll feel as comfortable as possible and your productivity will be maintained throughout the day.
If you use two monitors at work, no worries! Some standing desks come with a dual monitor arm feature that allows you to use both screens at once. You can work comfortably on two screens, no matter if you're in a standing or sitting position.
In addition, you can easily combine your standing desk with a credenza or a small filing cabinet to provide additional storage. With a standing desk, you'll have everything you need to ensure complete productivity and efficiency at work. Comfort and versatility are in style this year!
Organize Your Workspace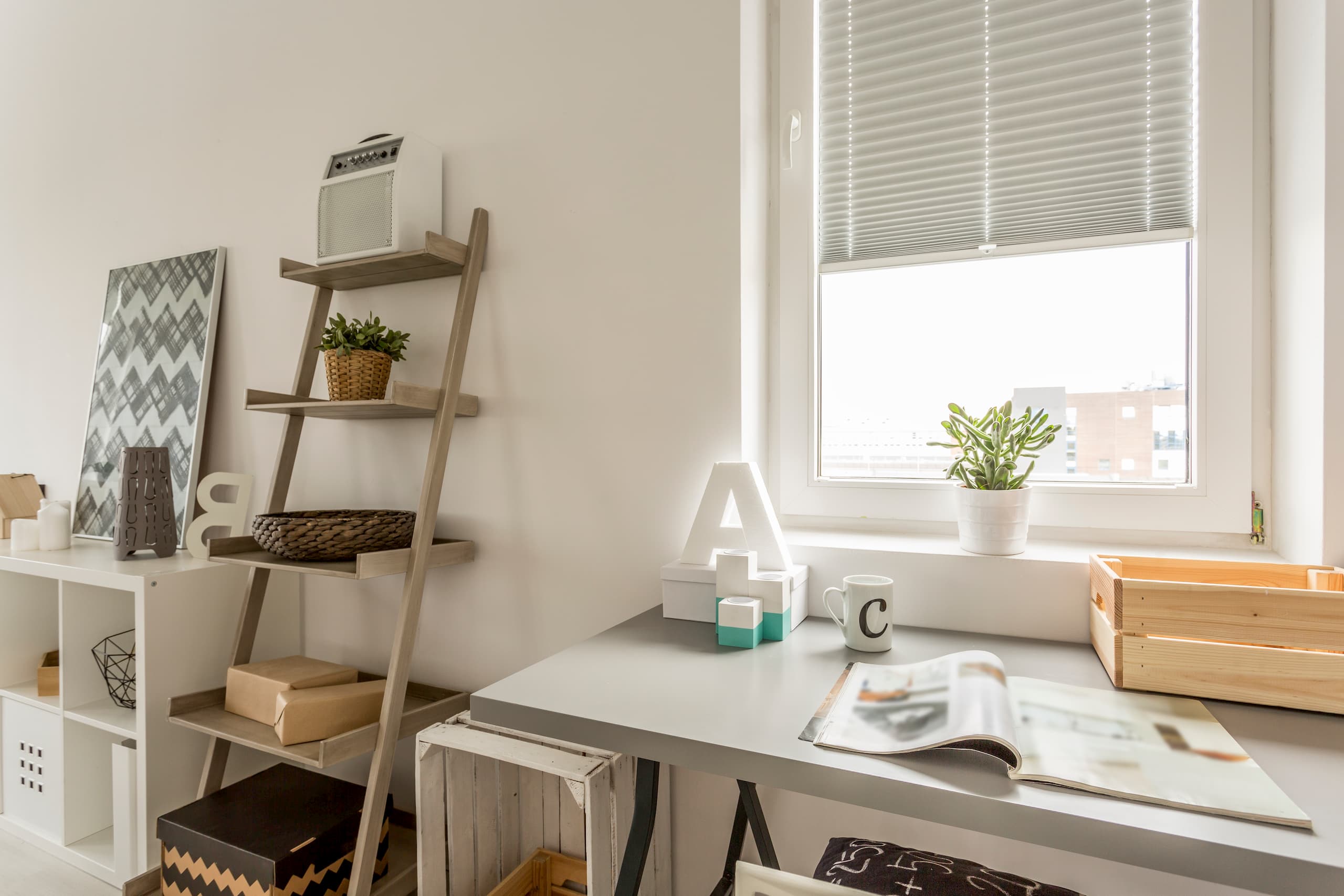 It's important to create an organized, efficient workspace when working from home, whether you're in your own office or in a shared space. Regardless of the space you have, there are a number of ways you can get your office organized and tidy in the new year.
Organization first starts with your desk. Your desktop should be free of clutter and provide ample space to work. Depending on the type of desk you have, you could opt for a hutch to keep all your supplies off your desktop but close by. You could even opt for a simple desk organizer to keep your papers, pens, and sticky notes neatly arranged. Avoiding clutter is key!
Next, let's focus on the rest of your office. If you have limited space to begin with, then you might consider a smaller piece of furniture to store your supplies. For instance, a narrow shelving unit is great for supporting a wide range of belongings, without taking up additional floor space. Still thinking about what furniture is right for your space? If so, take a look at work-from-home design ideas online for inspiration. Checking off new year's resolutions has never been easier!
Make Time for Yourself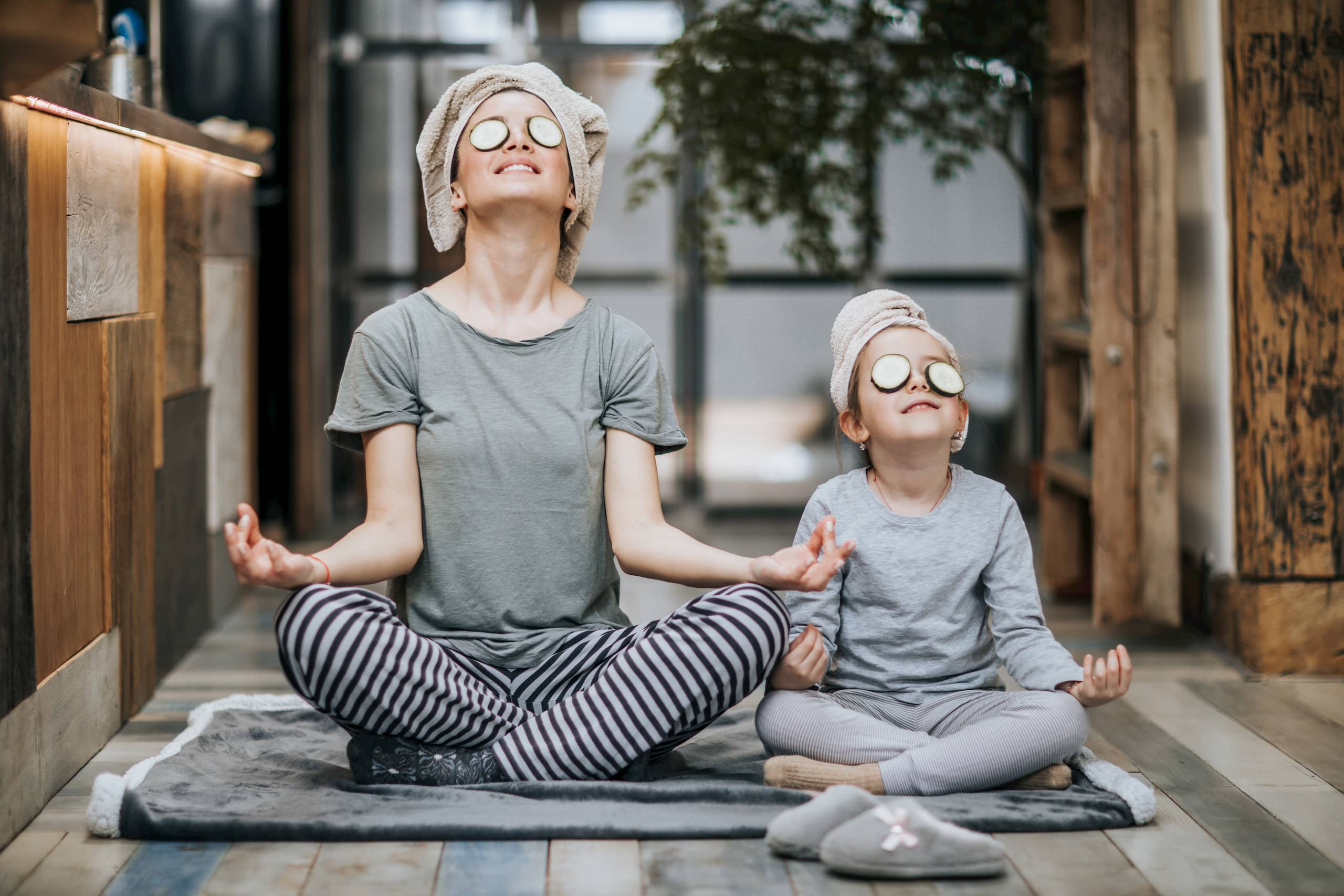 Working from home might feel like you're always on the clock, even when your workday is over. That's why it's important to make time to unwind, take a break, and find time for yourself. The better you feel, the more productive you'll be at work. Make yourself a priority this year!
When working from home, it can be difficult to take time out of your day for yourself. That being said, taking a break here and there can keep you motivated and focused in order to continue your workday. A few moments away from your desk can do a world of good for your productivity.
Even when your day is done, it can be hard to disconnect from your work. That's why it's important to find activities that will help you relax after your workday. For example, practicing yoga is a great way to unwind and destress at home. You could practice yoga inside or even outdoors for a change of scenery (weather permitting, of course). Or, if you're looking for family activities, you can plan a movie night with your kids or spouse. No matter what the activity it is, finding the time to recharge is key to boosting your productivity in the new year.
With 2020 behind us, let's take the time to focus on the new year ahead. One way to ring in the new year is to find resolutions that will boost your productivity when working from home. There are a number of ways you can do this, whether it's maintaining a routine or taking time for yourself. No matter if you're working in a shared space or in your own office, you can find ways to boost productivity in the new year. Here's to a happy and healthy new year!
Categories
Home Office