Work from Home
in Comfort
Discover our Desks

Support Your Team
by Becoming a Bestar Partner
Give your remote team a leg up by providing them with a commercial discount through our RemoteWork program. Simply sign up to become a Bestar Partner, and we'll offer you a discount code that you can share with each of your employees to help them easily furnish their home offices.
Sign up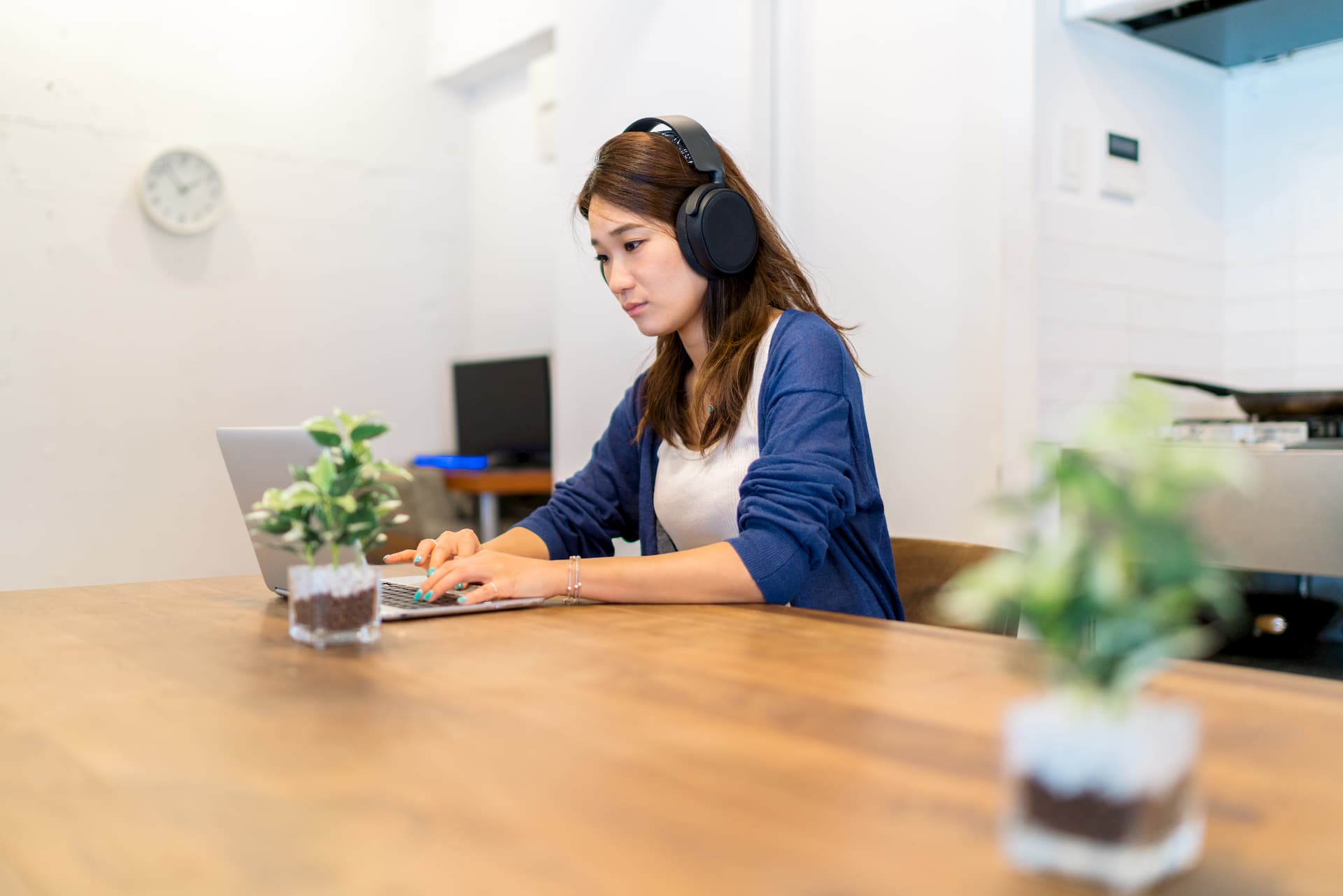 Home Office Solutions
Working from home has become a new reality for many people, and companies are encouraging their employees to set up home offices, quickly and efficiently. Bestar is there to help you facilitate the transition from a large commercial office to a small living space. We offer a wide range of space-saving home office furniture to help you stay organized and productive while you work from home. From multipurpose furniture to desks designed specially for small spaces, Bestar has what you need to create the ultimate home office.
Inspirational
Home Office Designs
Make the Most of Your Space
We offer a number of modular and versatile desks designed to fit perfectly in your home office. Whether you're repurposing a corner, an awkward nook or cranny, or an empty space under the stairs, we have a desk that is sure to do the job!
Stay Organized and Focused
Opt for a home office desk with a variety of storage solutions to keep your space clean and tidy. After all, an organized workspace can significantly boost your productivity.
Create a Professional Workspace
Video conference calls are par for the course when you work from home. Create a home office that will impress your clients and colleagues and give you the confidence you need to successfully run your meetings.
"Excellent desk with a very good price. The surface of the desk is quite comfortable. What's more, the area is large enough for both placing two monitors with a keyboard and opening books for reading."
Ashley
"The Bestar standing desk quality is like no other. Beautiful finish that blends well with other furniture, sturdy enough to lean and write on, and easy to assemble. Great product! And built in Canada :) "
Jack
"Beautiful desk. Made very well. Easy to assemble. Makes the office look expensive. I purchased all the pieces you offered. I will continue to purchase from your company. I give everyone that asks about the furniture a mini commercial. Great company and customer service. Thanks!"
Marie
"I bought a desk from Bestar's website, and the entire experience has been great. I highly recommend them and will use them again for future furniture needs. If you are looking for quality furniture shipped right to your door at an excellent price, and you don't mind assembly, you can't go wrong buying from them."
Brad
Tips & Tricks for Working from Home