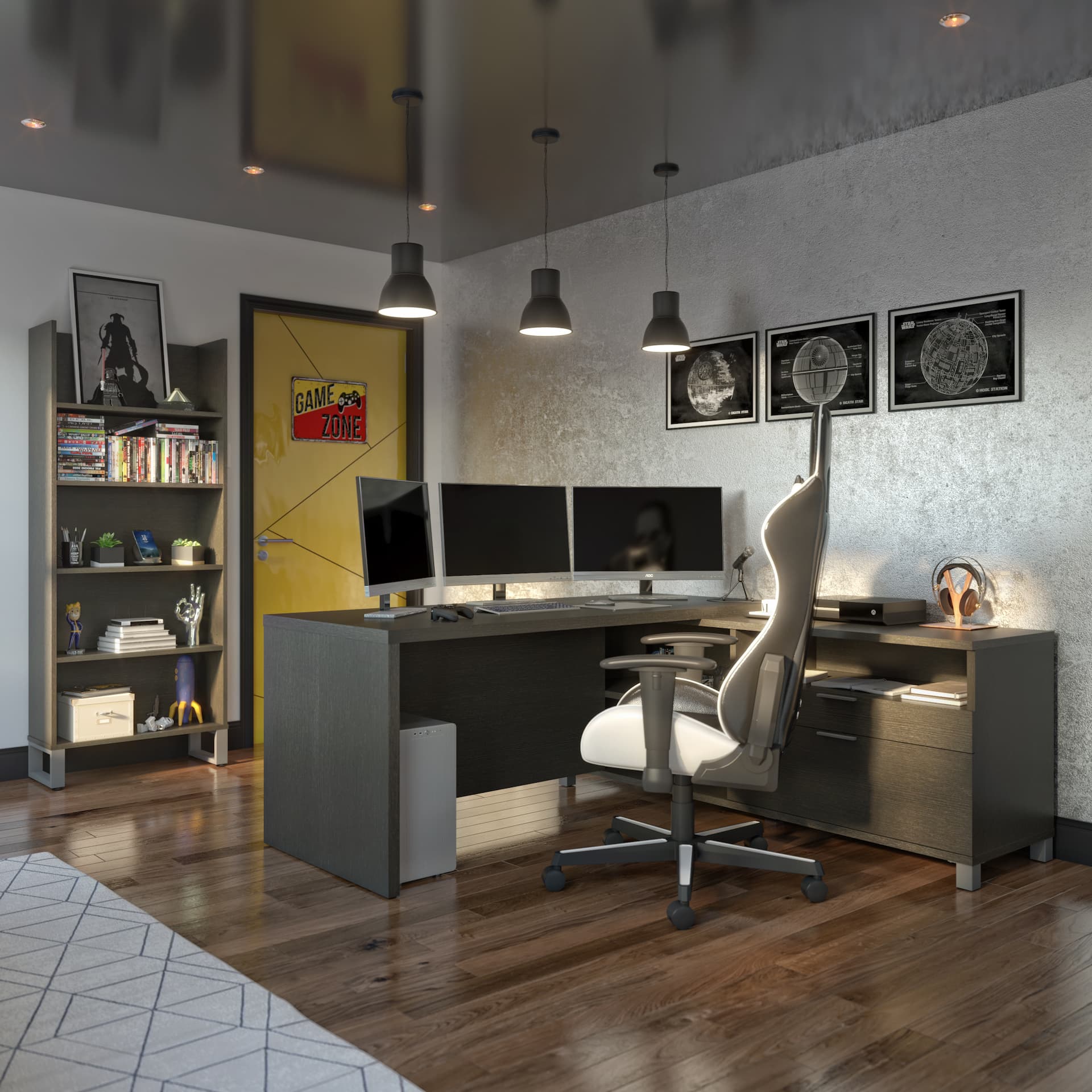 Whether you're an avid gamer or new to the gaming world, it's crucial to have a space dedicated solely to gaming. Your space needs a top-performing gaming desk, the right lighting to create that perfect gaming ambiance, the best accessories to improve your game play, and so on. But in the middle of thinking about what you need, you might be wondering: Where exactly do I start? If this is a question you've asked yourself, don't panic. We're here to help!
Finding where to start when creating your gaming space can be tricky. However, we've come up with a list of simple steps on how to create the ultimate gaming space with a gaming desk. Whether it's in a shared living area or in a spare room, you can create your dream gaming area anywhere in your home. Ready to find out how to turn your dream into a reality? Keep reading!
Find The Right Space for You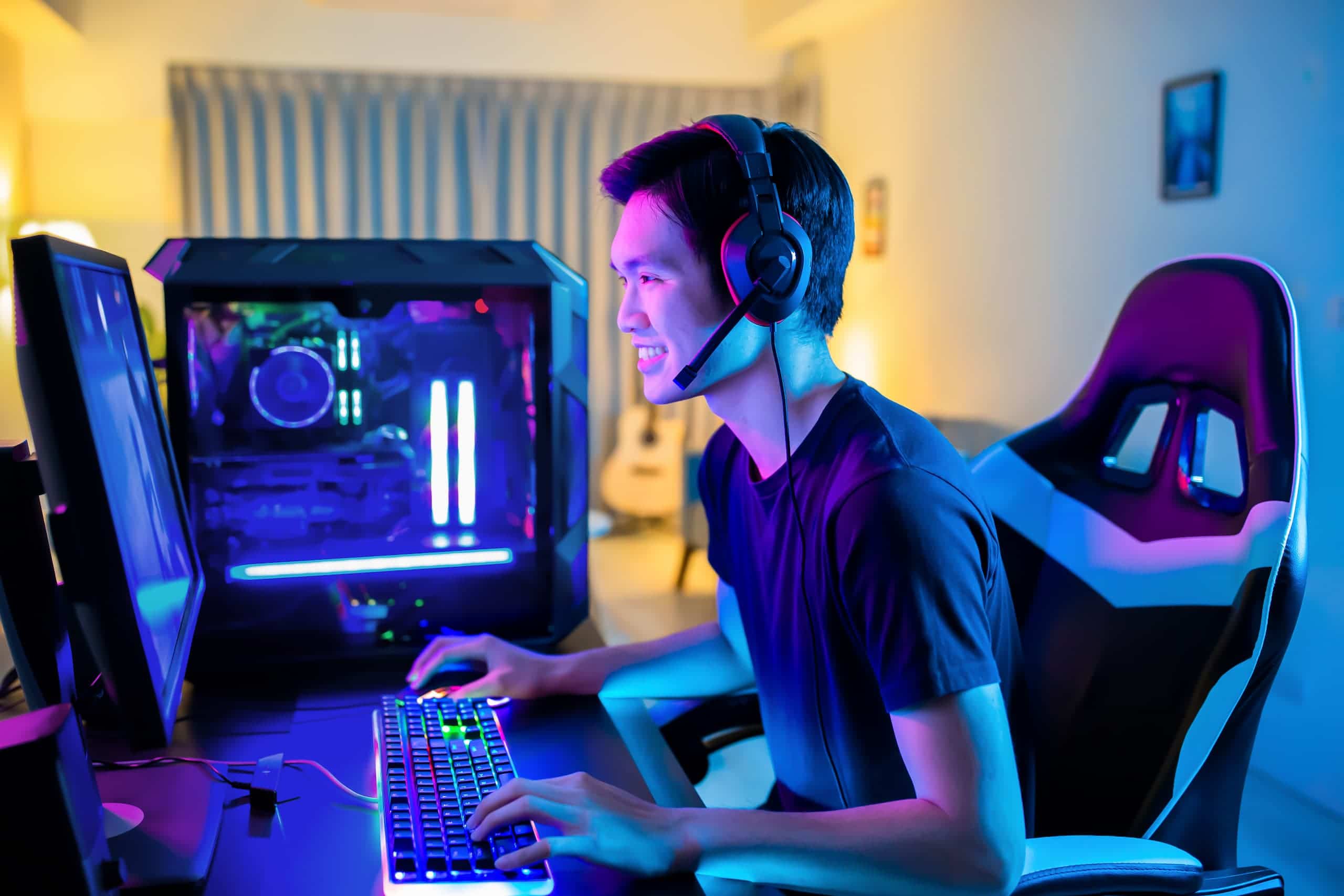 The first step is to find where you'll be setting up shop. One question to ask yourself is: where exactly DO you have space for a gaming area—in the basement, bedroom, living room, etc.? Figuring out where to create your gaming area is key!
When choosing an area to set up your gaming space, it's important to pay attention to lighting. Since most gamers prefer a darker room to game in, it's probably best to pick a space that has minimal lighting. You should place your gaming desk away from windows to avoid sunlight glare on your computer screen. Quick tip: you could also add blinds or blackout curtains to your space, especially if your gaming area is in a well-lit room. By adding curtains or blinds, you can let the light in when needed, but also enjoy complete darkness when gaming.
The next thing you should think about is configuration. If you're sharing space with other family members, it's important to choose a place in the room that fits your gaming desk and offers privacy. For instance, you can opt for a corner space, a spot in the living room, or even a nook in the basement (just be sure your Wi-Fi can reach downstairs!). Depending on the space you have, you can add more furniture, such as a bookcase, to store other gaming accessories or decorations in the future. The options are endless!
Choose Your Gaming Desk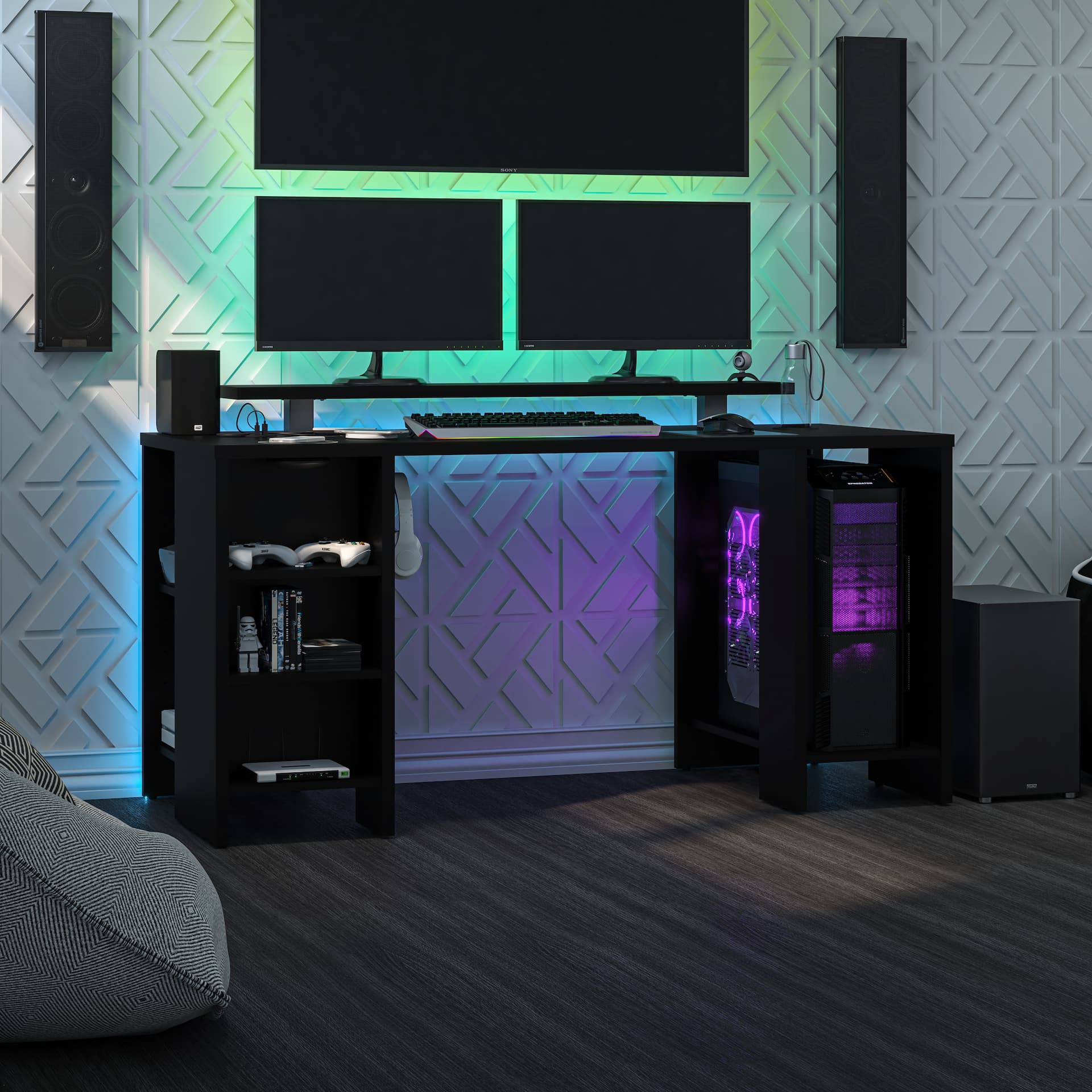 Now, for the main attraction: your gaming desk! The perfect gaming desk needs to be able to accommodate all your gaming activities. With all the options available on the market, you might be wondering: Which gaming desk is right for me? Thankfully, Bestar has gaming desks that work with your space and needs, while offering practicality, comfort and style.
If you want a gaming desk with storage options and a large desktop, take a look at the Bestar Electra Collection. Each Electra desk model has a built-in steel monitor stand that can support multiple monitors. In addition, these desks have ample space on the desktop for your keyboard, mouse, and speakers and a built-in cup holder for your go-to gaming beverage. Bestar Electra desks also have plenty of storage compartments, perfect for storing consoles, remotes, and video games. You can neatly and efficiently store your all gaming accessories, all while ensuring everything is close by and within reach.
What about your computer tower? No problem! The 60W Electra model has a built-in shelf for tall computer towers that are up to 23 inches high. If you opt for the 48W Electra model, you can still store your computer tower (up to 29 inches) underneath the desktop.
We also have a variety of gaming desks that will work with your space and meet your needs. For instance, you might consider a corner desk from the Hampton Collection that offers ample space for speakers, monitors and so on. There's also the Bestar Pro-Vega Collection that includes standing desks, allowing you to go from sitting to standing seamlessly. A standing desk allows you to enjoy all the flexibility you need by adapting your gaming activities and your needs with the click of a button. The choice is entirely yours!
Pick Your Gadgets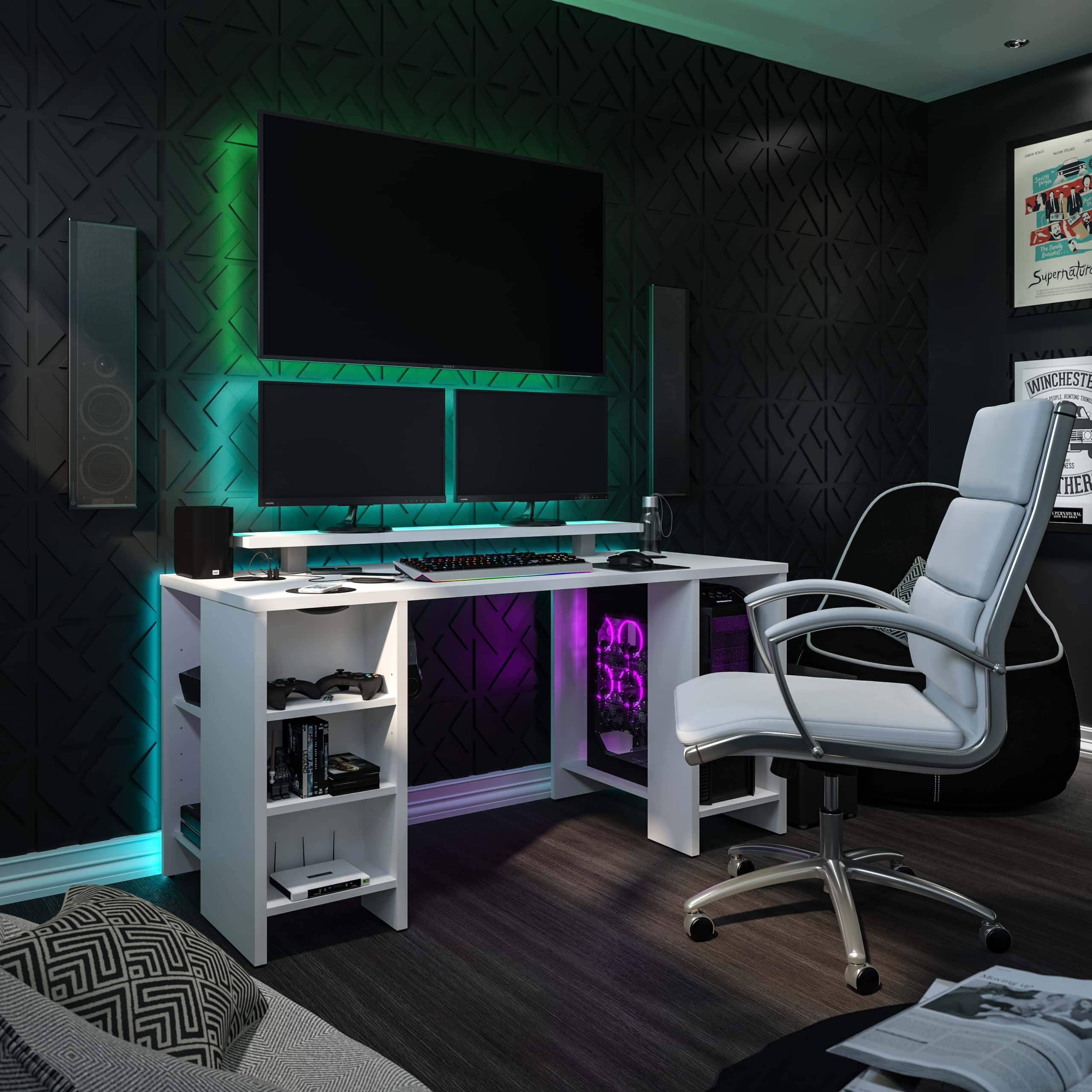 Now, it's time to add details to your space. Every gamer has a short list of gadgets and accessories they use to improve their performance and overall gaming experience. You can choose from an array of options to bring your gaming space to an entirely new level.
First, it's important to make sure you're comfortable at your gaming desk. That's why finding the best, ergonomic gaming chair is key. It's wise to opt for a height-adjustable gaming chair to ensure you're sitting at the right height while at your gaming desk. Moreover, you should go for a chair that has a high backrest to provide optimal support at all times. This will help maintain proper posture and avoid pain in your shoulders, back, and neck. Choosing the right gaming chair can make or break your game play!
Next, you can choose accessories for your gaming desk, such as a backlit keyboard or gaming mouse. If you're looking for inspiration, you can surf the web to find the best gaming accessories out there. You'll find tons of options that will help you create a gaming space that you'll never want to leave!
Make It Yours!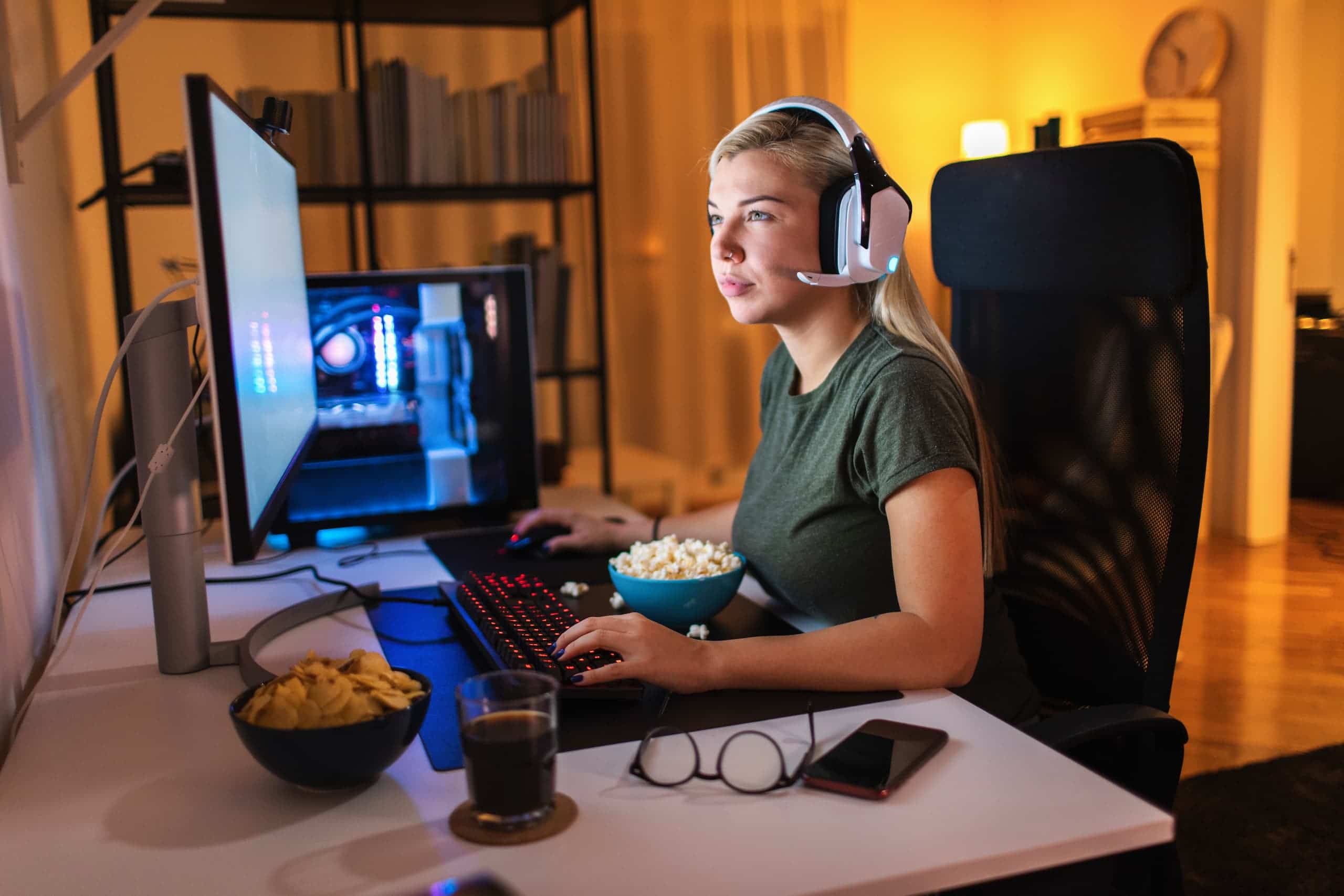 The last step is to start making this gaming space, well, yours! Décor is a great way to do so. For instance, hanging posters or graphic prints on the walls is a great way to add a personal touch. If you're looking to create ambiance in the space, you could add LED string lights around your gaming desk.
Do you like to snack between or during gaming sessions? If you do, then you can easily store snacks such as chips, crackers, or chocolate in your gaming desk. The array of storage compartments and shelves are great for storing your sweet (or healthy) treats. If you have room, you might even consider adding a mini fridge for storing water and your favourite drinks to power up between missions. Now, you're ready to get your game on!
Creating the ultimate gaming area is entirely possible, no matter how much space you have. The key is to plan ahead and know where to start. Whether you set up your gaming area in a shared living space, a corner, or an entire room, you can create the dream gaming space you've always wanted.
Categories
Home