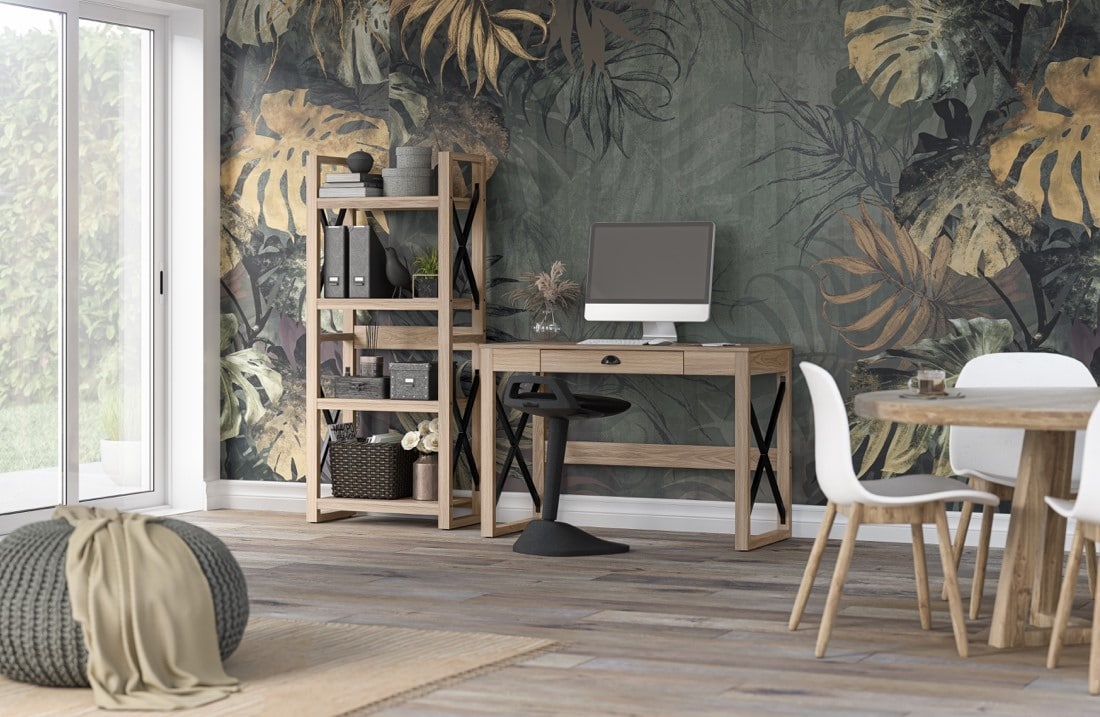 One of the best ways to make the most of your space at home is choosing practical and versatile furniture solutions. Whether you live in a big or a small home, these solutions are the best way to optimize space and decorate your home all at once. Choose a bookcase to lay out your favorite decor items and reorganize your home all at once. 
We compiled a short list of ways to use your bookshelf in each room. You will be surprised by how many different ways you can use a bookcase and how purposeful it can be in each room of your home. 
1. Place a Bookcase in Your Living Room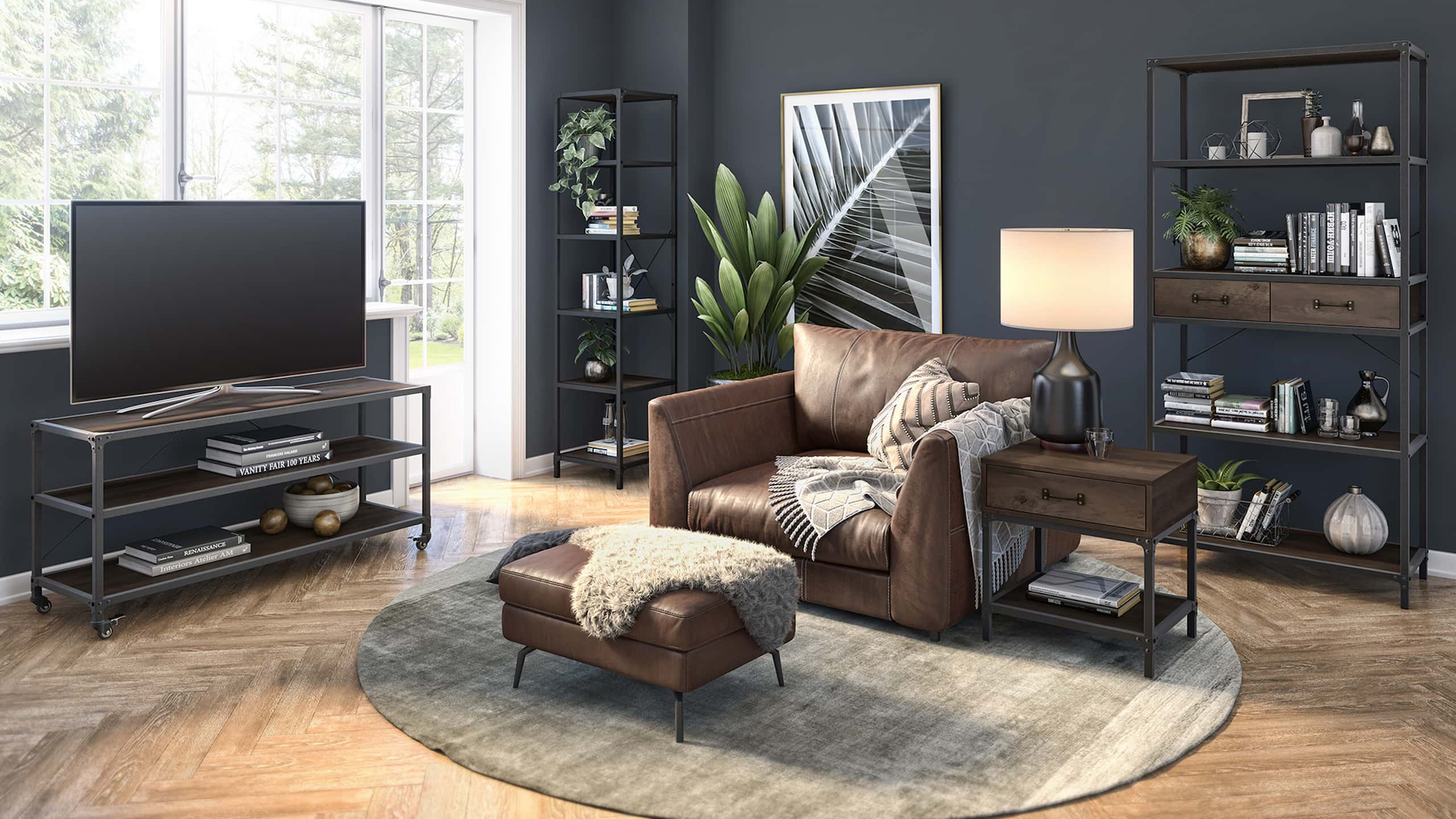 One of the easiest ways to use a bookshelf is by placing it in the living room. Regardless of how big or small your home is, it's undeniable that you could use some more storage space, especially in the living room.
A bookcase can be used for many purposes. If you have any magazines and books you'd like to display, it can be a great solution to showcase them. It can also serve as a storage space to store blankets and throws, since they usually occupy a lot of place and can create clutter if left around the room.
Similarly, you can use your bookshelf to place woven baskets and organizers with small items inside. Sometimes storing very small items and supplies is easier in a box or basket, and a bookcase can help you keep them all nice and organized.
If you're into plants, a bookshelf can be a great storage solution for those! While bigger plants might need a bit of extra room, a bookcase is perfect for smaller ones such as succulents and different types of cacti. Make sure to place your bookshelf either in a sunny spot in your living room or somewhere where it would still get a decent amount of indirect light.
While some plants don't need a lot of light, no plant will ever thrive in the absence of it. Make sure yours get a good amount of sunlight so they keep growing healthy and lush.
Moreover, natural light has many beneficial effects on people, including better mood and productivity during the day. Light will not only help your favorite plants, but it will positively impact you as well.
2. Use a Bookshelf in Your Bedroom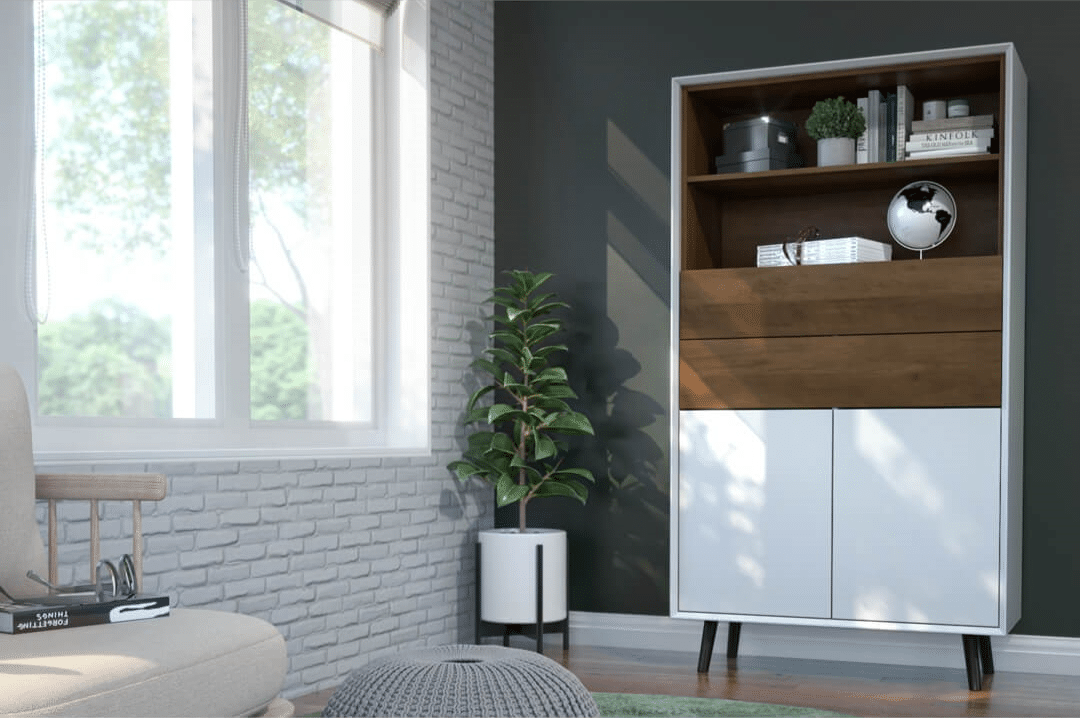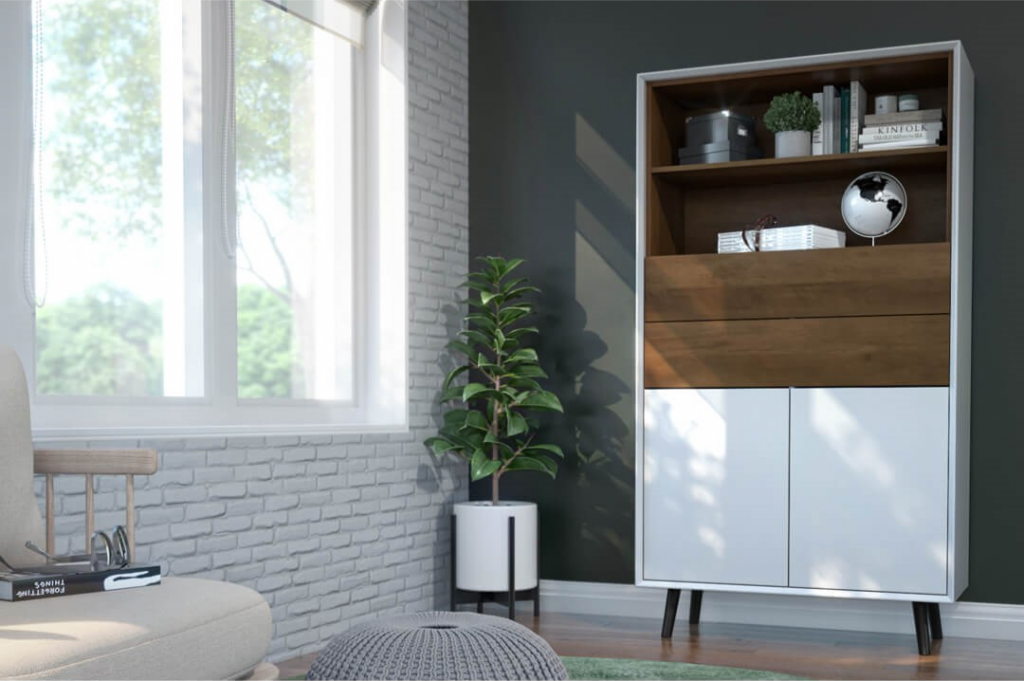 A bookcase can serve as a clever storage in your bedroom as well. Especially apt if you live in a small home or if you don't have a big closet in your bedroom, a bookshelf can be a great organizer for clothes, textiles, and other personal items.
If you're a student or if you simply like having books in your bedroom, a bookcase can obviously add a gracious and elegant touch to your room when filled with books.
Some book lovers love to lay out their favorite reads in chromatic order, which looks aesthetically pleasing and organized. Similarly, you can add art objects and other décor items such as candles or oils to give your bedroom a cozy and unique style.
As mentioned earlier, plants are a great way to repurpose your bookcase. If you live in a well-lit apartment and have plenty of sunlight, you might choose those spots in direct lighting to place most of your plant. However, there is hope for plant owners who don't have a lot of natural light to work with.
You can use your bookcase as a solution to store small plants by adding some grow lights to it. You can find those online or in some plant shops, and they can be a valid substitute for natural light to help your plants grow faster. Having plants in your bedroom can be very soothing, which in turn can encourage better sleep.
3. Complement Your Desk with a Bookcase in Your Home Office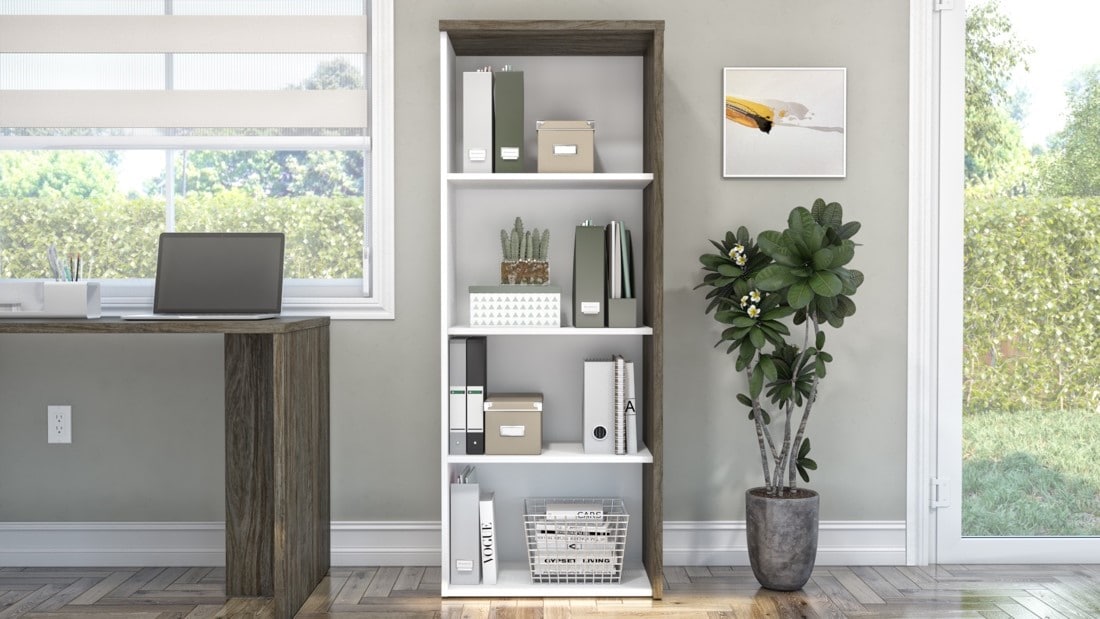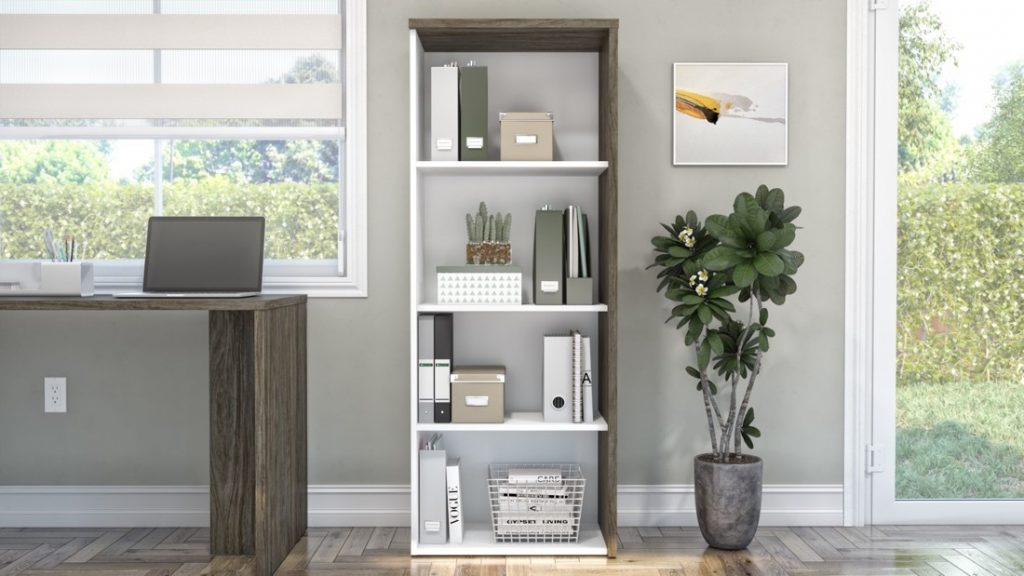 A bookshelf is also a great addition to any home office. It's a wonderful storage solution that can give a special touch to your office area and allow you to both store your work materials and supplies and display decorations.
While some home office desks come with built-in storage, others don't. And for those who tend to work with a great amount of work materials, a few drawers might not be enough to store everything.
Depending on your chosen style, complement your writing or L-shaped home office desk with a bookcase with a similar design. It will help you keep an organized and cohesive decor throughout the place and your office will look neat and tidy.
If ever you have guests in your home office, it will surely be a nice touch to be greeted into a room where books and designer objects are neatly displayed. It adds a soothing touch and conveys a sense of professionalism and elegance. It's also a great way to organize clutter and offer a fantastic first impression.
4. Organize Your Kitchen with a Bookshelf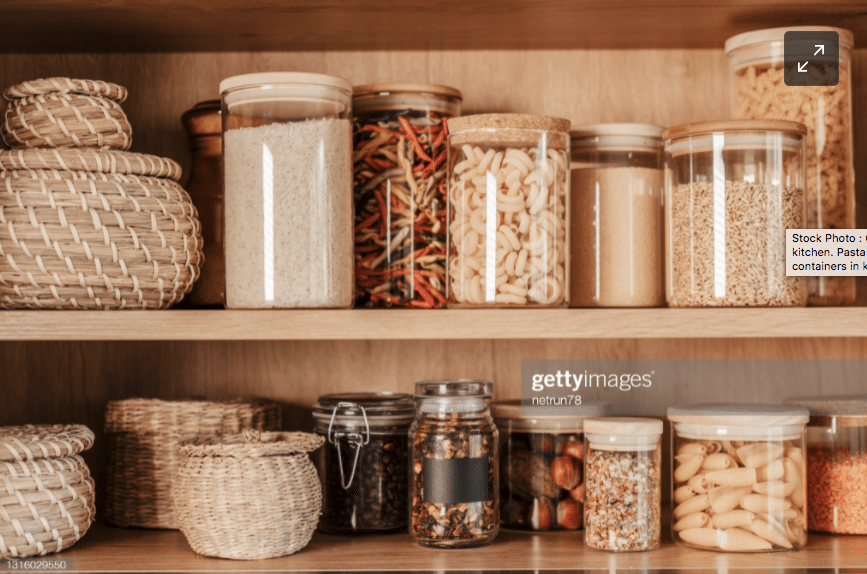 Another great way to put your bookshelf to use is by repurposing it as a storage solution for your kitchen. It can substitute a pantry and become your little storage station where you can lay out different supplies you often need in an organized manner.
Oftentimes, kitchen pantries get full of food and other supplies. This is especially true since the beginning of last year, now that we spend more and more time at home. A repurposed bookshelf can help you keep what you need on the daily always at hand.
Items such as coffee, cereal, and other things you would use daily are much easier to have handy at all times. A bookshelf can help you keep what you need, often always in sight, making it easier to organize your pantry with items you only need occasionally and don't reach for every day.
Additionally, if you live in an apartment and your living room and kitchen are merged, a bookshelf can be a great solution for both rooms all at once. Sometimes the transition between one room and the neighboring one can be a little stark; a storage solution which can gracefully merge two spaces is a great addition to your home. You can partially fill it with living room items and use the other half for kitchen supplies or plates.
5. Decorate Your Entryway or Balcony with a Bookcase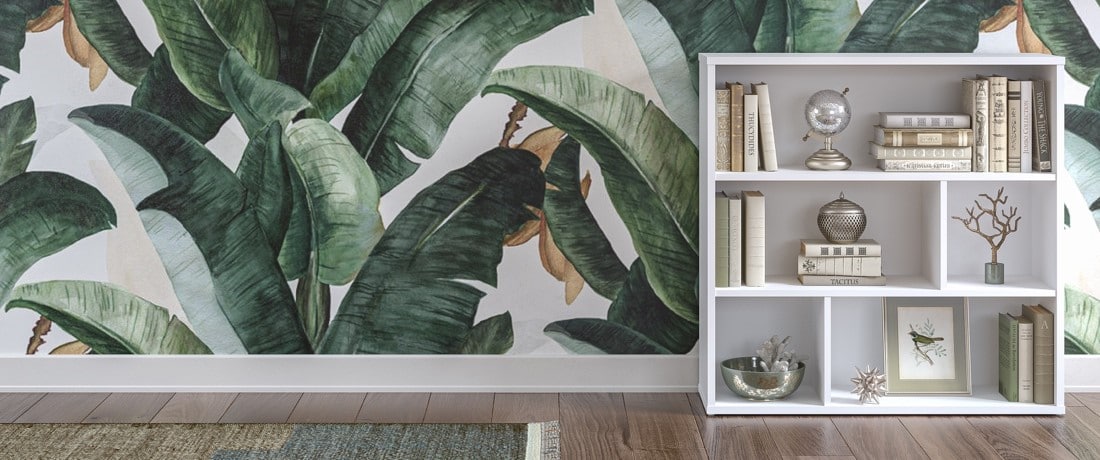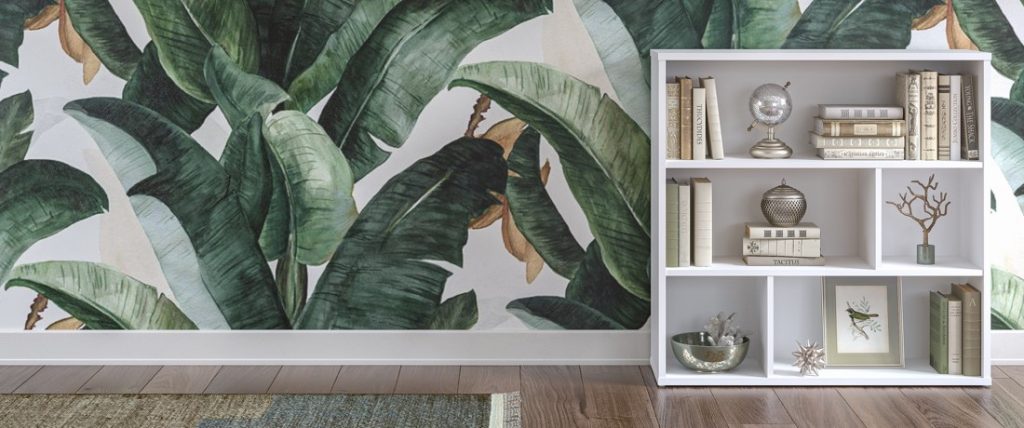 Another amazing way to use your bookshelf is by placing it in your entryway. While many people don't put too much thought into decorating or organizing the entryway, it is such an important part of your home. Think about it: it's the first room everyone walks into, and the one that sets the tone for your whole home.
Furthermore, there are some essential items we have to use every day and leaving them around the house for lack of a better place to store them can be bothersome once we need to find them. A bookshelf can be used to store your hats and small accessories like keys and other essentials you use every day. You'll be able to reach for them and store them in a neat way whenever you don't need them.
Use the top surface of a low bookcase to place a nice bowl for your keys. Keep baskets and bins on the shelves to organize your footwear, and if you live in somewhere cold, your winter accessories such as your hats, gloves, and scarves. Not only does an organized entryway make it easier to find things, it also helps you feel good each time you enter or leave your home.  
Bookcases truly can transform your space in more ways than one. Get a beautiful bookcase today to start organizing and decorating your home.
Categories
Home
,
Organization