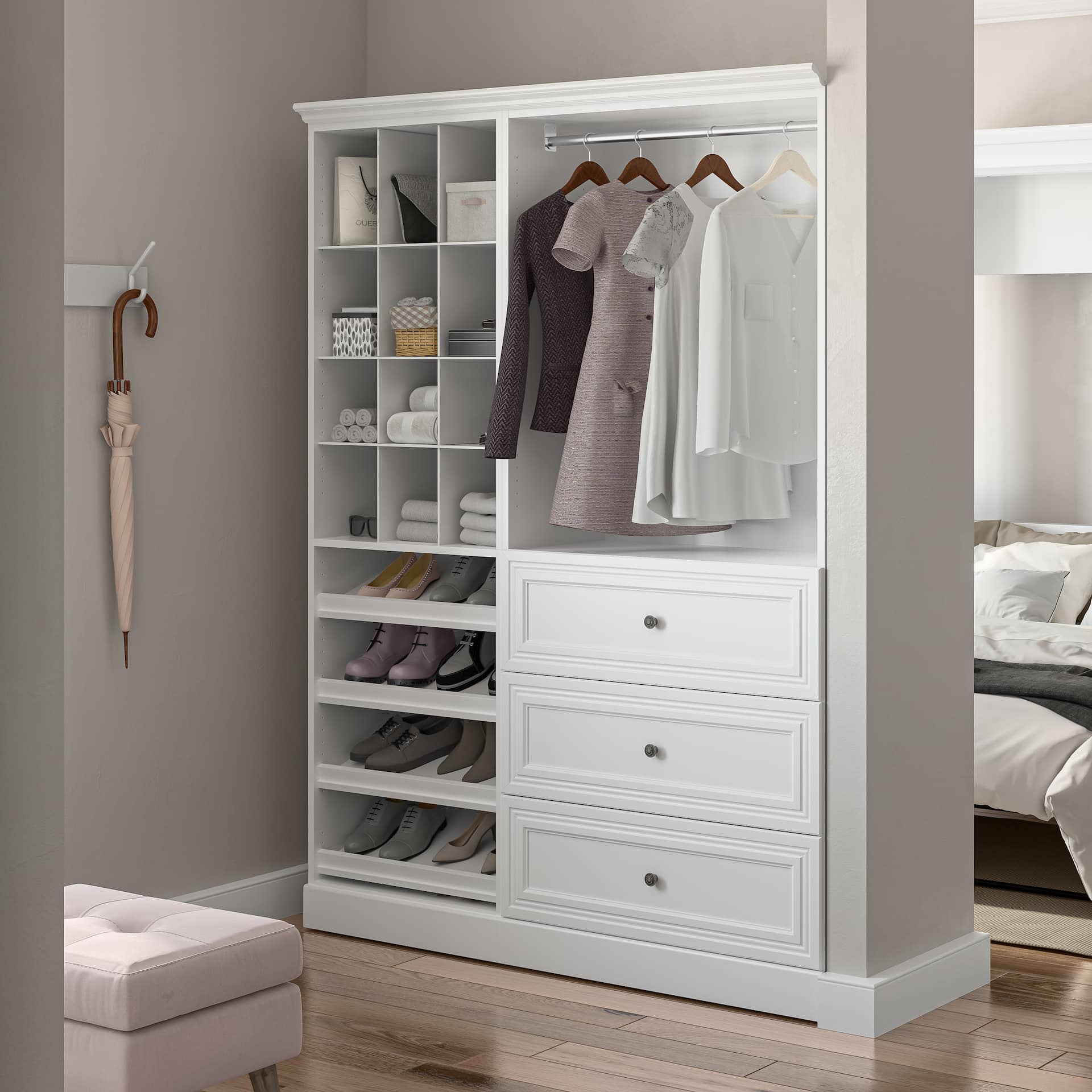 Along with doing more things you love and adopting a healthier lifestyle, getting organized is at the top of the list of most people's New Year's resolutions. And while we may not be able to help with the first two, we can certainly help you with the third. Did you know that investing in a simple storage solution such as a small closet organizer can help you organize your home and your life?
Disorganization can wreak havoc on your state of mind. Minimizing some of the chaos in your life – even in your closets – can help you create a better sense of ease and effortlessness for the rest of your day.
Improved organization can help you place greater focus on what needs to be done and avoid getting overwhelmed with distractions. Even at nighttime, if you've enjoyed a day with less chaos, your sleep will be more restorative and restful. As a result, better sleep will help you address and alleviate the other stressors in your life more effectively.
Let's hear it for organized closets! 
Do you think a closet system can't possibly have the power to help you enjoy a more relaxed life with greater ease and less stress? We're about to prove otherwise! Here are four ways even a small closet organizer – yes, your closet! – can transform your life. 
1. Start Your Day on the Right Foot!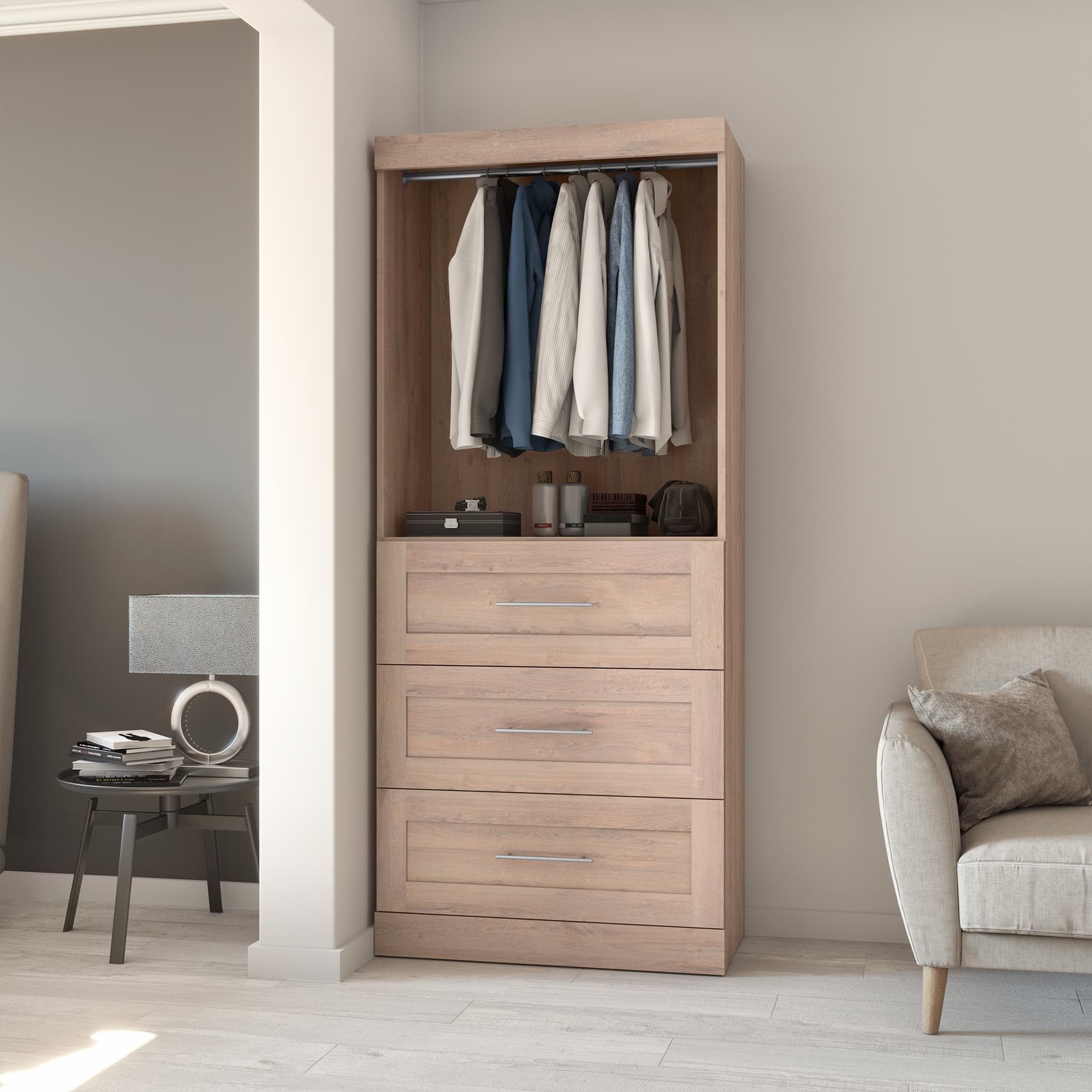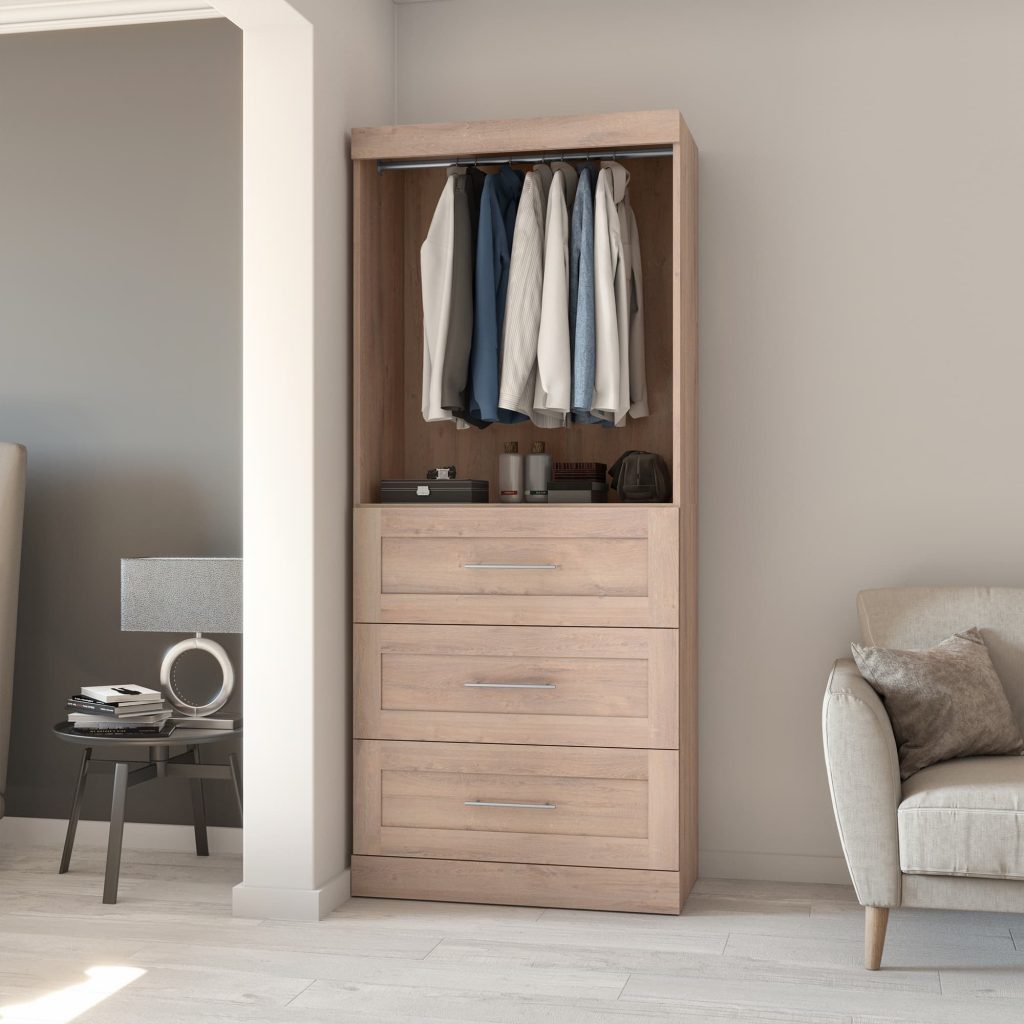 When you have to sift through mess and clutter just to get dressed in the morning, you begin the day negatively. A mad hunt for your outfit and accessories in a tangle of clothing can drain your mental, emotional and spiritual energy – and you haven't even left the bedroom yet! 
When you enter into an organized closet, a closet system that supports order and efficiency, you can clearly see where everything is and begin your day with a sense of ease and peace of mind. It helps you begin your day on the right foot, helping you to set yourself up for success. And your organized closet space will look great, too! 
2. A Small Closet Organizer Makes Your Closet Feel More Spacious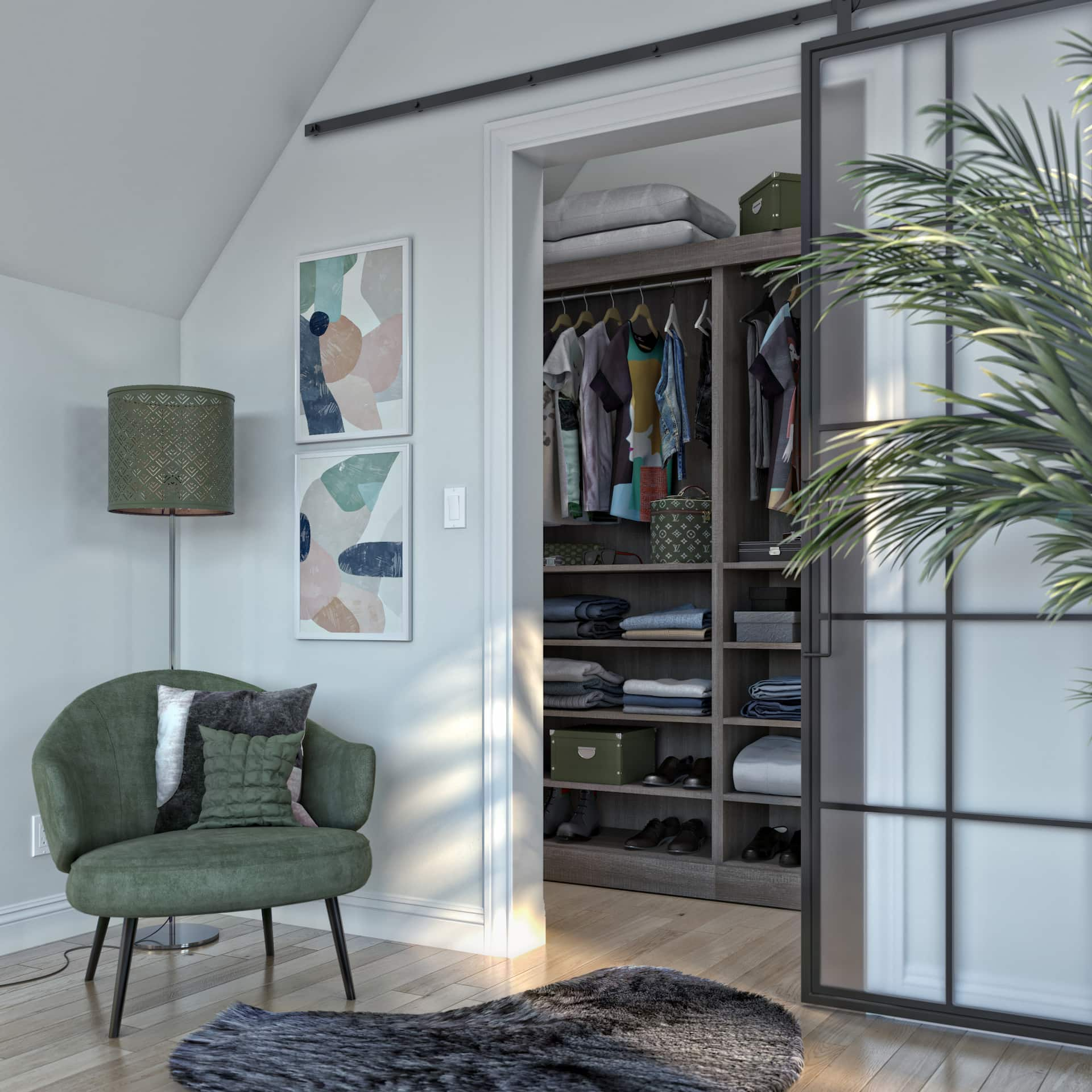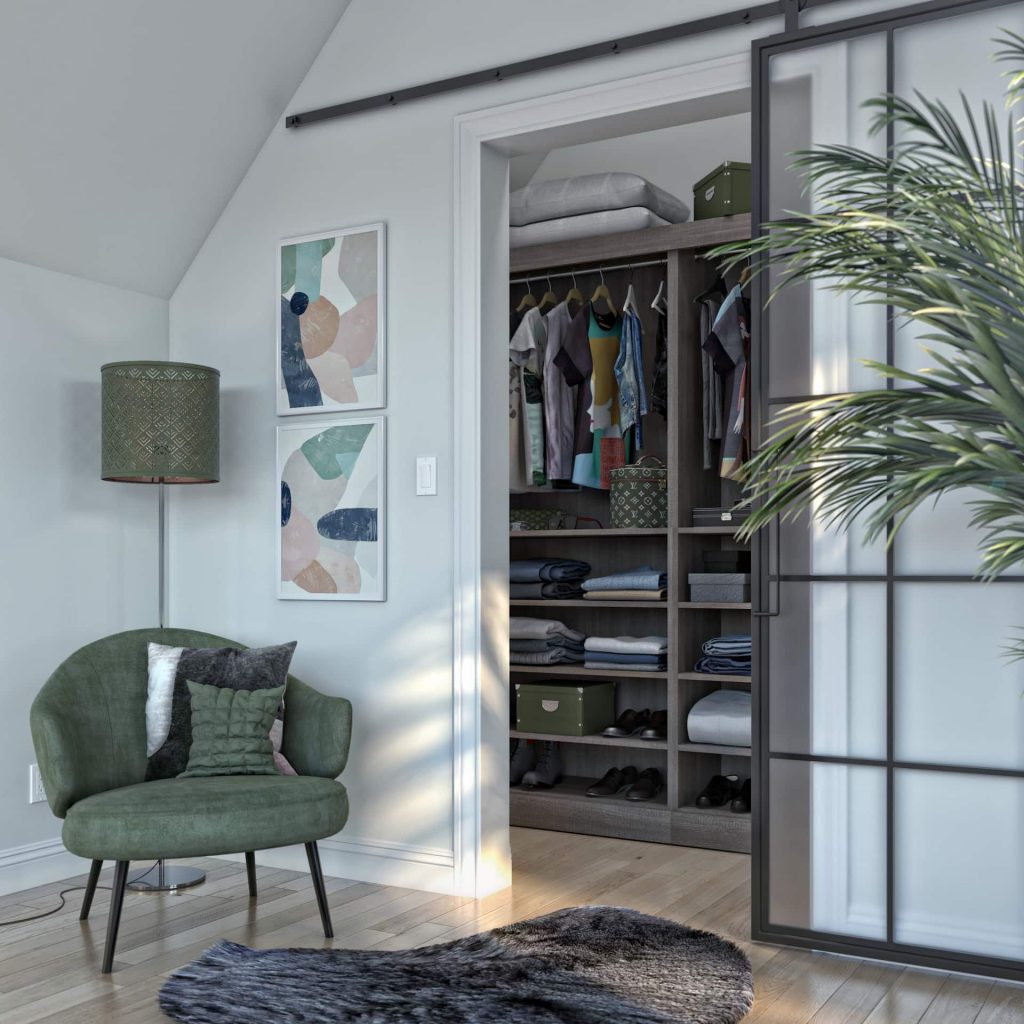 When your closet is a cluttered, disorganized mess, it means you have less room to store your belongings and move around. It's incredible how much space you can open up when you have a closet system or even a small or narrow closet organizer. It doesn't have to be big to be effective. 
Cleaning up and organizing really does increase the space you have! But how? Let's go back to high school physics – mass=density×volume (m=ρV). It's a formula that never changes, and it applies to your closets, too. No matter how you arrange them, your belongings require the same amount of physical space.  
So, you ask, how can you possibly make more room? It's about how you use the space you have. For instance, a typical closet with the standard shelf and rod underutilizes much of the closet's true storage potential. It only optimizes the front of the closet and only part of the vertical space. To create more space in your closet, you must maximize its length, depth, and height. Putting your vertical space to use, along with the length and depth, maximizes the storage capacity of your closet. A well-designed closet system or closet organizer works with all the space in your closet to give you maximum storage and organization potential.
Whether you choose a small closet organizer or a larger closet system, how you design your closet organization will depend on your needs. For example, keep in-season belongings in the front and store off-season items in the back or elsewhere out of sight. Chances are, as you utilize all the space available in your closet, you'll have a lot more room than you thought.  
3. Save Time!
When you have to sift through messy piles and shuffle through a mass of hangers, everything crushed and wrinkled, it's almost impossible to be efficient with your time. How could you not get stressed out? 
An organized closet system means you don't have to waste time searching for what you need. Imagine not having an endless search for that blouse you know is there – stuffed to the back of your closet beyond view.
Rather, you'll simply see your top hanging neatly in your tidy closet organizer. Grab it and go! The minutes and moments you waste searching and hunting through a messy closet add up. An organized closet can save you a lot of time. 
Imagine how you might spend that extra 15 minutes NOT having to search for your outfit. A little extra sleep? A little extra time without rush and stress helping the kids with homework? Perhaps an extra mile on the treadmill? From a more relaxed breakfast to simply having a less frantic morning, things can move along a little smoother thanks to a beautifully organized closet. 
4. Save Money!
Have you bought multiples of an item because you thought you'd lost the original? But there it was, among the heaps and piles, buried in the depths of a messy closet? Stop purchasing duplicates of that favorite belt, pair of shoes, or clothes because you think you've lost or misplaced them! 
They're in your closet – you just need to get organized and find them. See exactly what you have and save a ton of money by not shopping to replace what you can't find. A tidy closet organizer will result in far less unnecessary shopping. It will help you see everything you own easily, and it will help you see that you have plenty to wear. Everything will be there, tidy and organized, laid out in front of you.
Bonus #1: You Might Even Make Money! 
A small closet organizer or closet system might even help you make a little money. Look at what you have and what's taking up so much space in your closet and see if it might have more value to someone else.  
Choose those underused items in good condition – dresses, purses, shoes, accessories – and list them on your local social media marketplace. It's an easy way to make a few dollars while you free up valuable closet space. Who wouldn't like that? 
Bonus #2: Increase the Value of Your Home 
You might be surprised to learn that a thoughtfully designed closet is something people look for when they consider buying a home – it's a great bonus! Particularly true in the master bedroom, where, like you, prospective buyers want a tidy, organized closet to help simplify their lives. Consider upgrading your closet organization if you will be selling your home in the next few years.
New Year, New Closet!
The New Year is a great time to refresh the organization of your closet. A great project for some of your time off over the holidays is to plan on beginning the year freshly organized. 
A closet system is precisely what you need to help reduce stress and time wasted. But, if you're overwhelmed, don't be afraid to start small. Here's an easy project to get the ball rolling: pull a few items of clothing for donation or sell them online. We're willing to bet that once you get over the hump of the first step, you'll go deeper and take on more to help start your New Year off right. 
You can do it!
Categories
Home
,
Organization