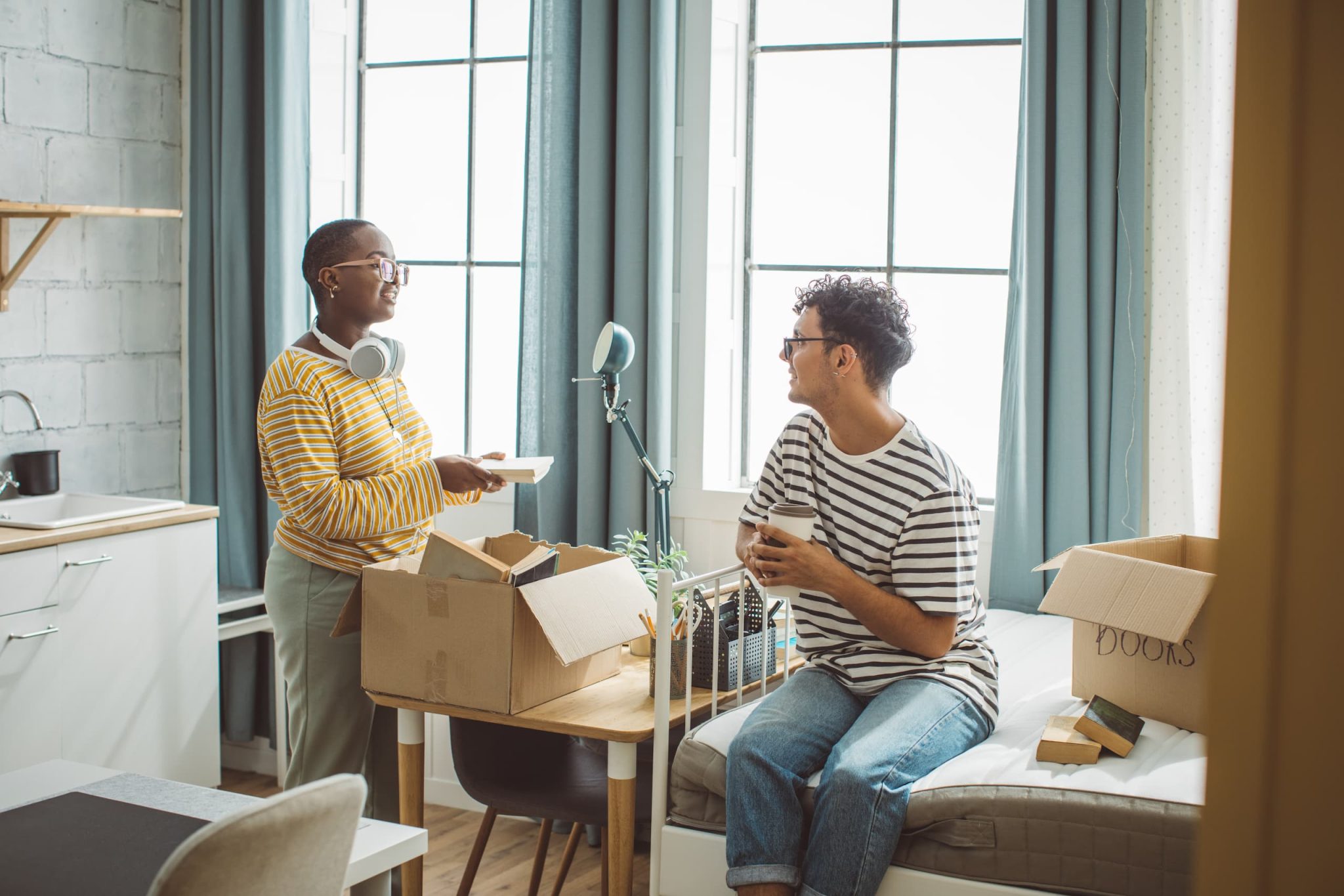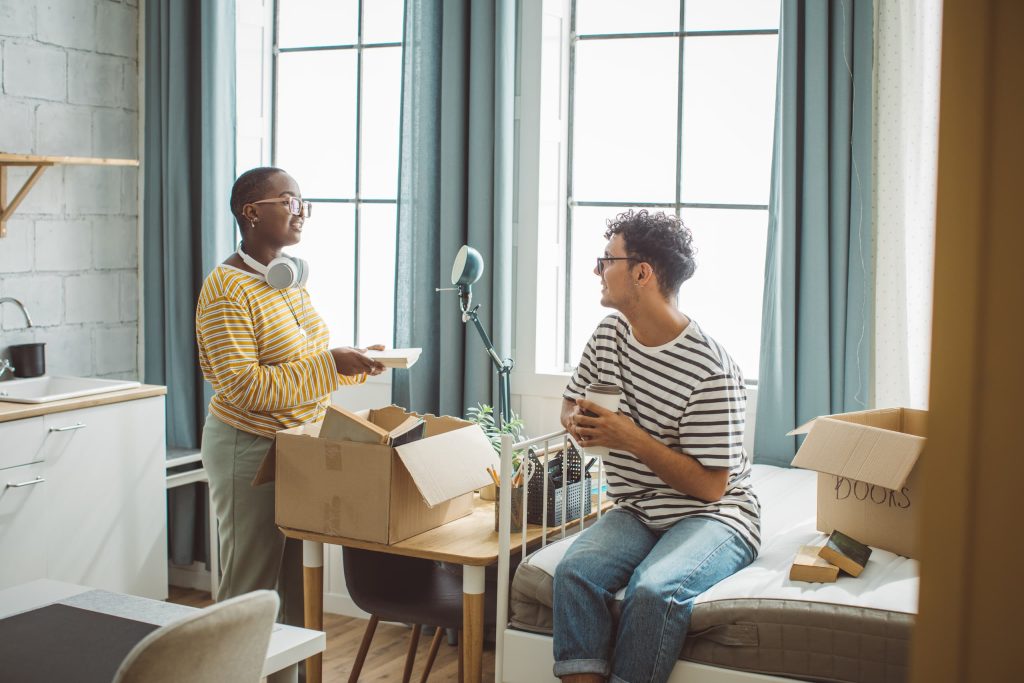 When August rolls around, you know what that means: back-to-school season is here! If you're starting college or university, you might also find yourself living with a roommate this year. Aside from getting your books and supplies, you also need to move into a new space with someone else. Though it can be daunting and unfamiliar, living with a roommate can be a great experience—especially when you have the right roommate tips!
On top of starting a new school year, moving in with a roommate can be overwhelming. You might be asking yourself: Who will do the groceries? What about cleaning the apartment? When is it too late to watch TV in the living room? Where will I keep all my belongings? What living room furniture do we need? These are all perfectly valid questions. That's why having a plan in place is key. Keep reading to learn about our top four roommate tips!
Roommate Tip #1: Choose Space-Saving Furniture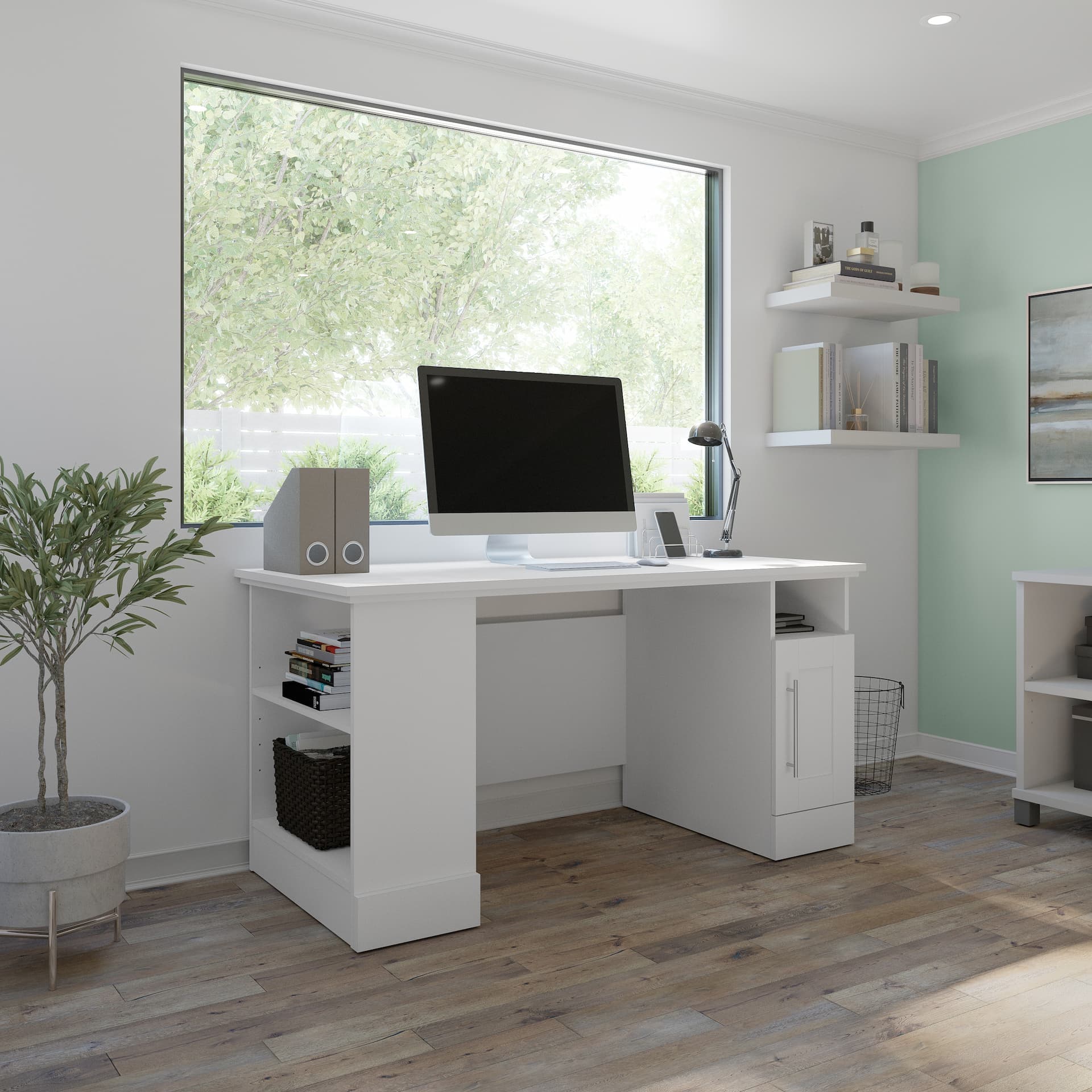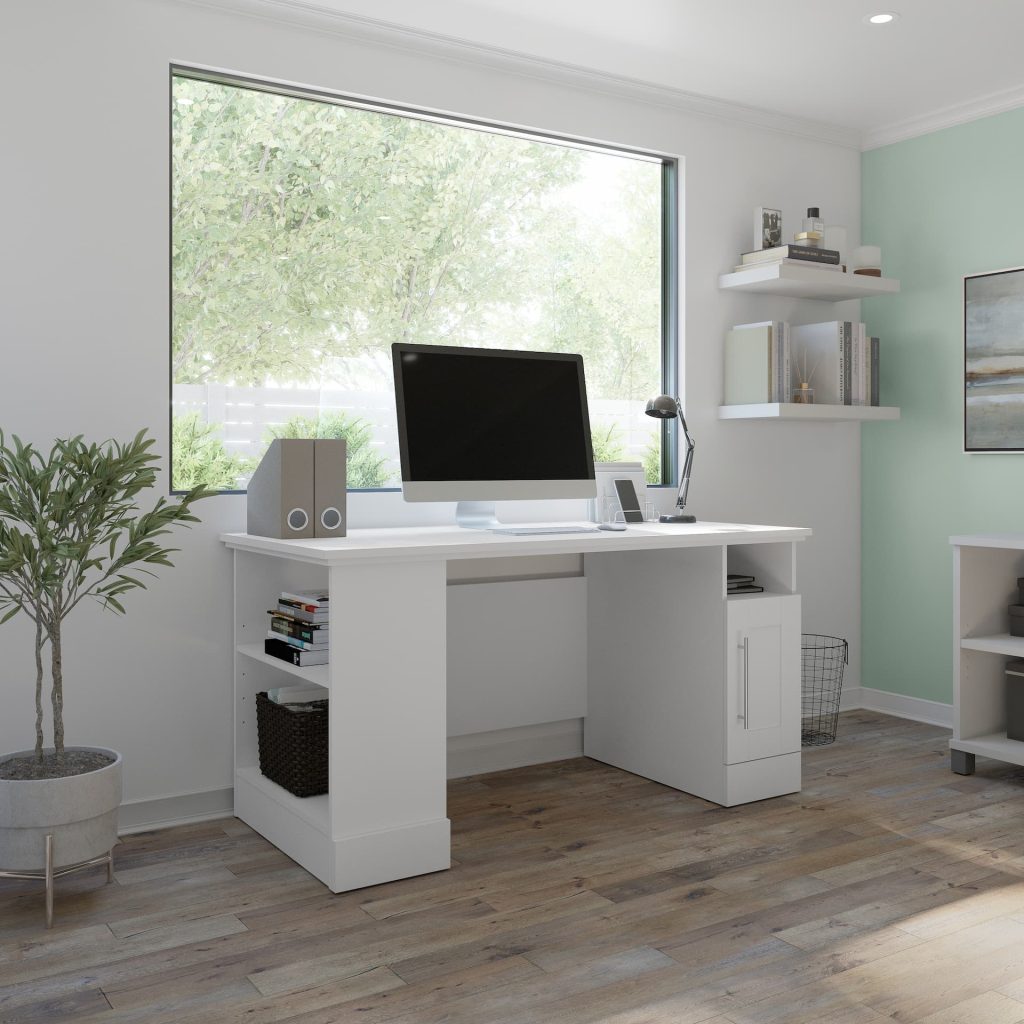 With back-to-school season upon us, it's time to start thinking about home furniture for your apartment. Not quite sure what you need in terms of furniture? Why not opt for space-saving furniture? Bestar has an array of smart furniture options for any size space, so you're sure to find the perfect solution for your needs.
Go with versatile living room furniture
A lift-top coffee table from the Small Space Collection is a great option for any space. You can enjoy the storage compartment underneath the tabletop, while also making use of the lift-top function. Want to study on the couch? All you need to do is lift the top surface of the table and voilà! What's more, the large compartment is perfect for storing media, games, books, magazines, and more. You and your roomie will love the versatility of this coffee table!
Choose an ergonomic study desk
An important piece in any student apartment is a study desk. Thankfully, Bestar has plenty of great study and home office desks to choose from. On top of that, there are tons of sweet back-to-school offers right now at Bestar, so finding a student desk will be a piece of cake!
For instance, a small desk is ideal for students living in an apartment. Bestar small desks are great for saving space, all while working with your budget. If you're sharing a bedroom with your roommate, then a small study desk with storage compartments is a great option. A small desk will hold all your supplies, without taking up space. If you have your own room but don't have space for a larger desk, then a small desk is just what you need! The compact design of these small desks is perfect for all bedroom sizes.
Need more space to do school work? Opt for practically two desks in one with a small L shaped desk! You can store your computer and printer on the large work surface, with ample space to work on the desktop. You can even create a dedicated area in your space for studying by putting your L shaped desk in a corner. You'll save space and have a study area all to yourself!
Looking for a study desk option that adapts to your specific needs? If so, why not go with a standing desk! Those long hours spent working on assignments can be detrimental to your productivity (and comfort). With a standing desk, you go from sitting to standing with the push of a button. Need storage for your school supplies? No problem! You can easily add office storage furniture to any Bestar desk, such as a file cabinet or mobile pedestal.
Roommate Tip #2: Keep Communication Open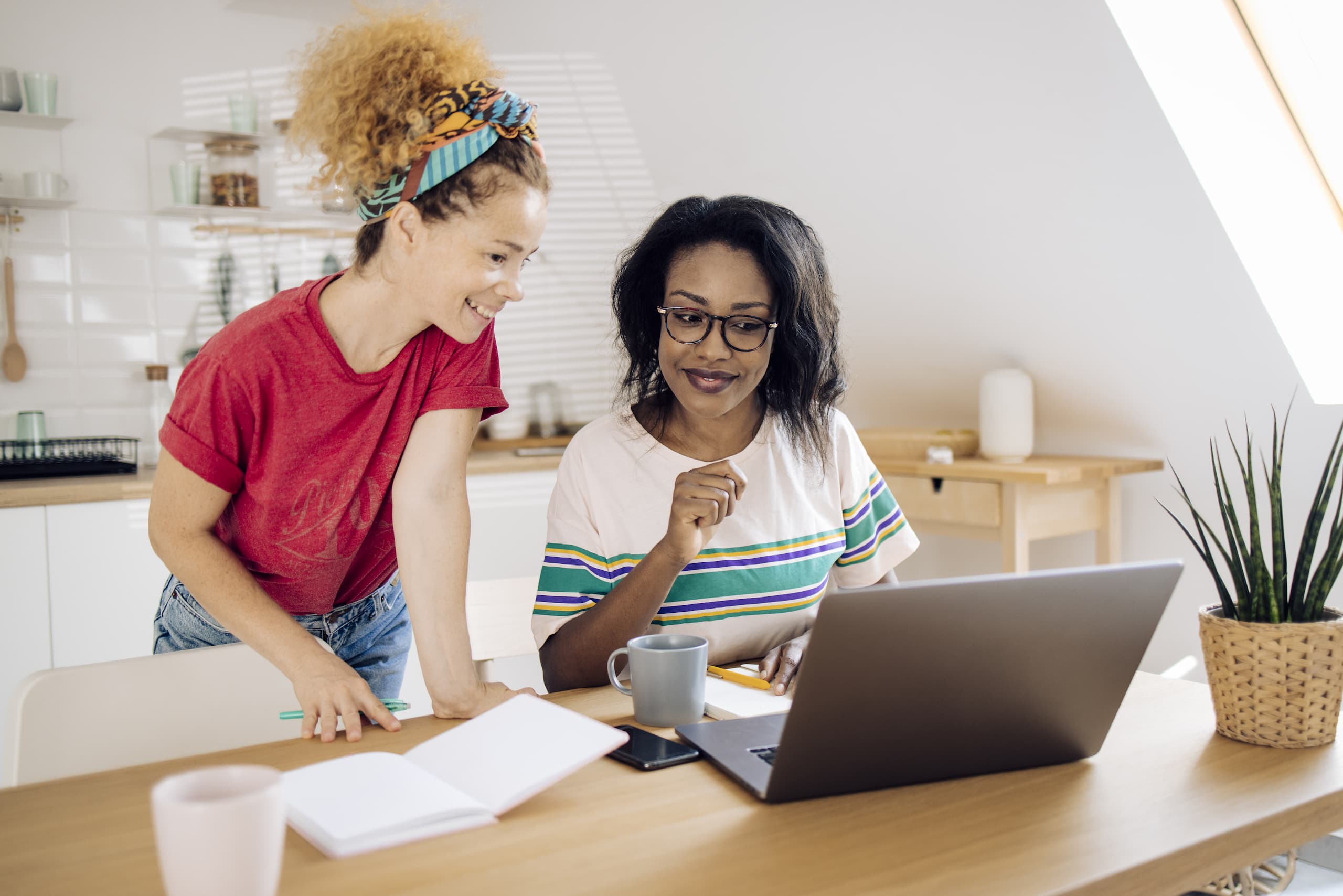 Living with roommates can be challenging at times, but keeping communication open and honest is key. Before moving in, it's a good idea to set boundaries and have an open discussion about your expectations. That way, everyone will be on the same page!
Different schedules
You have to work, go to school and, of course, find time for yourself. Since everyone's schedules vary from semester to semester, it's important to go over your schedules together. For example, if you'll be working late this semester, it's a good idea to let your roommate know, so they aren't surprised when they hear someone coming into the apartment at 1 a.m. Once you've ironed out the details of your schedules, you can write each schedule on a white board or post it on a bulletin board in the common area. Being a good roommate also means being mindful of others!
House rules
It's also important to establish roommate rules. Who will clean the apartment? When can I have friends over? How loud can I play my music? There are all things you and your roommate should discuss before moving in.
For instance, start by establishing a schedule for cleaning the common areas of the apartment. Divide up the tasks and set a cleaning schedule that works for you and your roommate. Maybe one week you will be in charge of cleaning the common areas of the apartment (living room, kitchen, and bathroom) and the next week, your roommate will take on these tasks. Once you've agreed on a system, write it down on a white board or a piece of paper that you can stick on the fridge.
Another important conversation is about visitors. Since everyone's schedules are different, it's a good idea to discuss when visitors can come by and hang out. For instance, if you have an early class on Tuesdays, then maybe visitors can only stay until 10 p.m. the night before. The key is to find a system that works for you and your roommate!
Roommate Tip #3: Get Organized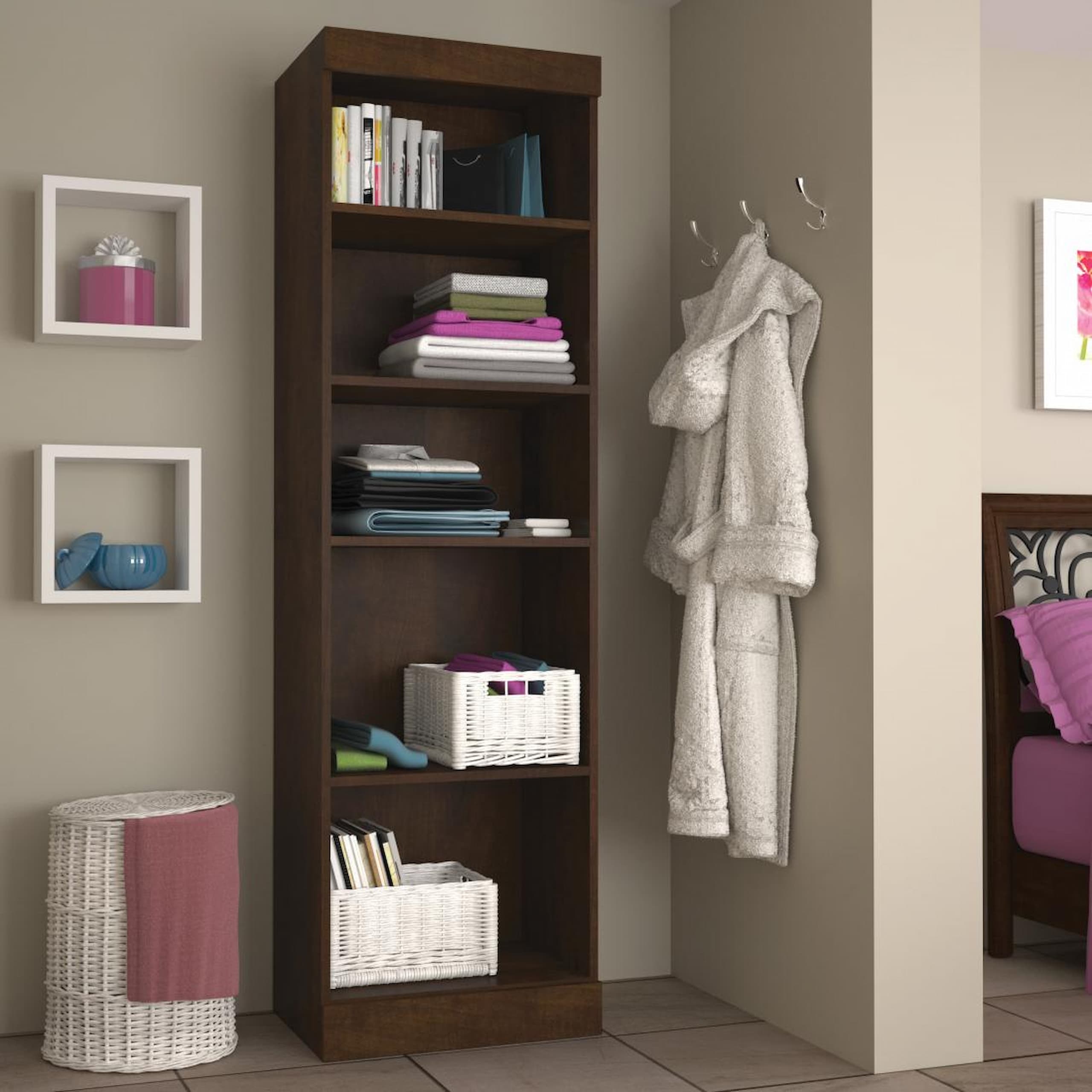 A messy space and lack of organization can create tension between roommates and leave everyone feeling discouraged. For that reason, it's important to organize your space and keep it tidy.
Furniture essentials for shared spaces
If you have a smaller shared living room and dining area, you might consider opting for a storage cabinet. Bestar has units in a variety of sizes and styles, so you're sure to find the perfect fit for your needs. Place dishes, kitchen appliances, and much more in the storage cabinet to keep your space clutter free. Everything will be organized and in its place.
Next, onto living room furniture! Do you have tons of textbooks or does your roommate have encyclopedias A through Z? Thankfully, Bestar has plenty of durable bookcases! No matter what size space you have, you can choose a bookcase that fits your needs. You'll be able to keep all your textbooks, reading material, and more organized in your apartment. You can easily grab what you need for those late-night study sessions without cluttering your space.
Another space-saving option is a Bestar shelving unit for the bathroom. You and your roomie can each have a section of the unit to store your belongings. Use the unit to store towels, face cloths, toiletries, and much more. You can even get chic baskets to keep your belongings in, so you're sure to keep all items in one place. Bestar has plenty of versatile home furniture that will help keep your space in top shape!
Organizational systems that work for you and your roommate
It's also a good idea to label your food items if you won't be sharing groceries with your roommate. After coming back from the grocery store, label everything before putting it in the fridge or cupboards. You may also want to label any leftover meals you have in the fridge or freezer. That way, you can avoid having to ask awkward questions like, "Where did my mac' and cheese go?"
For other shared spaces, you can consider using baskets to store each person's belongings. You can keep all your must-have items in your basket for when you're ready to use them, without creating clutter around the apartment. No matter what organization method you choose, it's important to find a system that works for you and your roommate.
Roommate Tip #4: Make Your Space Feel Like Home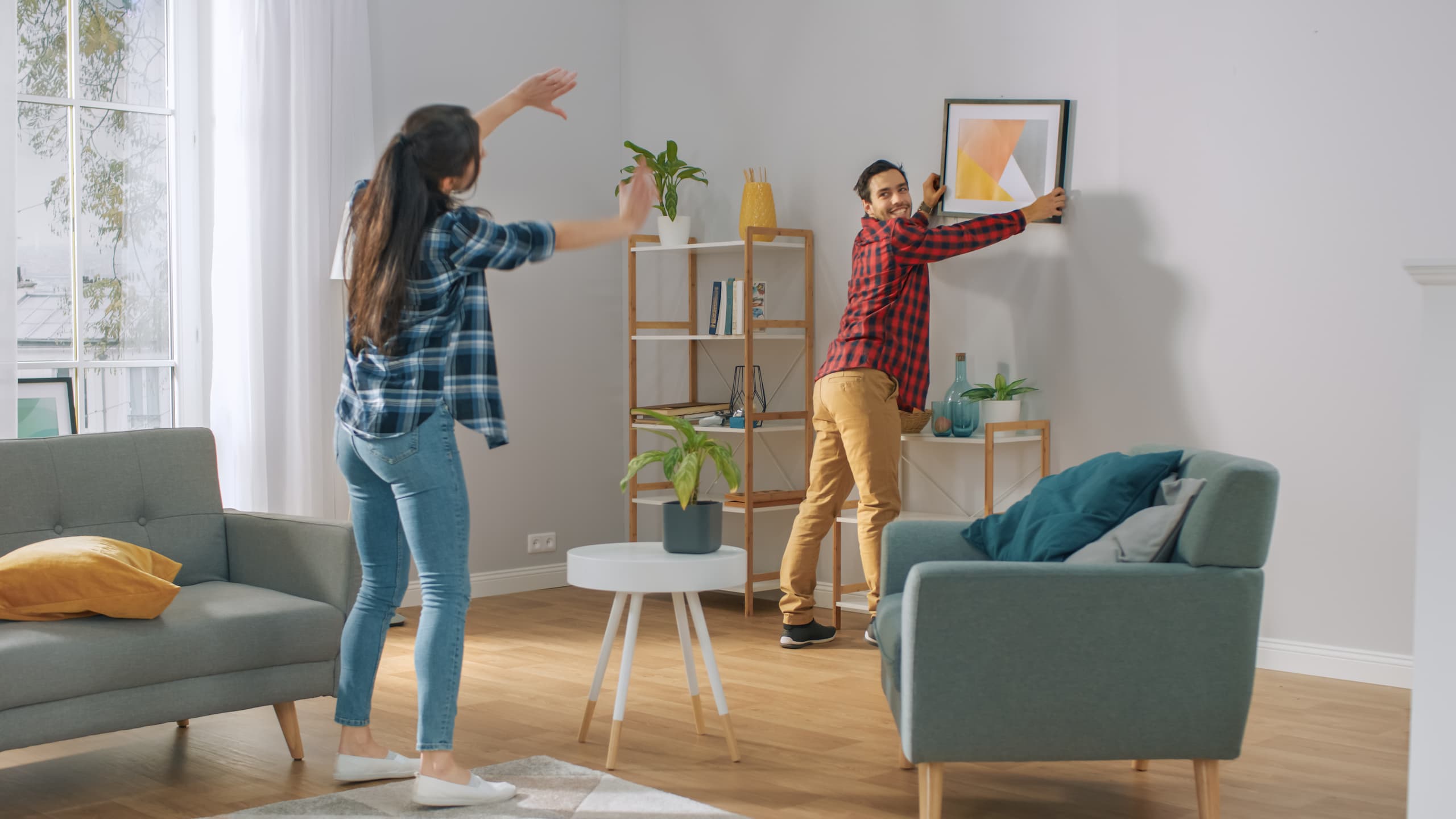 Although you're sharing an apartment with a roommate, it's also important to make this space, well, yours! Finding ways to personalize your apartment can help make things feel more like home.
For instance, decorating the apartment is a great way to make your space more personal! Hang up posters or wall art, put plants on the window sills, or add a cozy rug to the living room. Of course, it's always a good idea to consult with your roomie before decorating the apartment, so each person has a say in the decor.
If you're an avid reader and want a space in your apartment that's perfect for quiet reading, why not create a reading nook! All you need to do is find a corner in your space (whether in your bedroom or the living room), add a comfy chair, and keep your favorite books in a bookcase or a stylish basket. After a long day at school or work, you can curl up with a good book and enjoy some alone time.
With the new school year starting soon, many college and university students will be moving into apartments on or off campus. For some, that also means moving in with a roommate. Although it can be challenging to live with a roommate at times, you can truly make the best of this experience when you have the right systems in place!
Categories
Home
,
Small Spaces