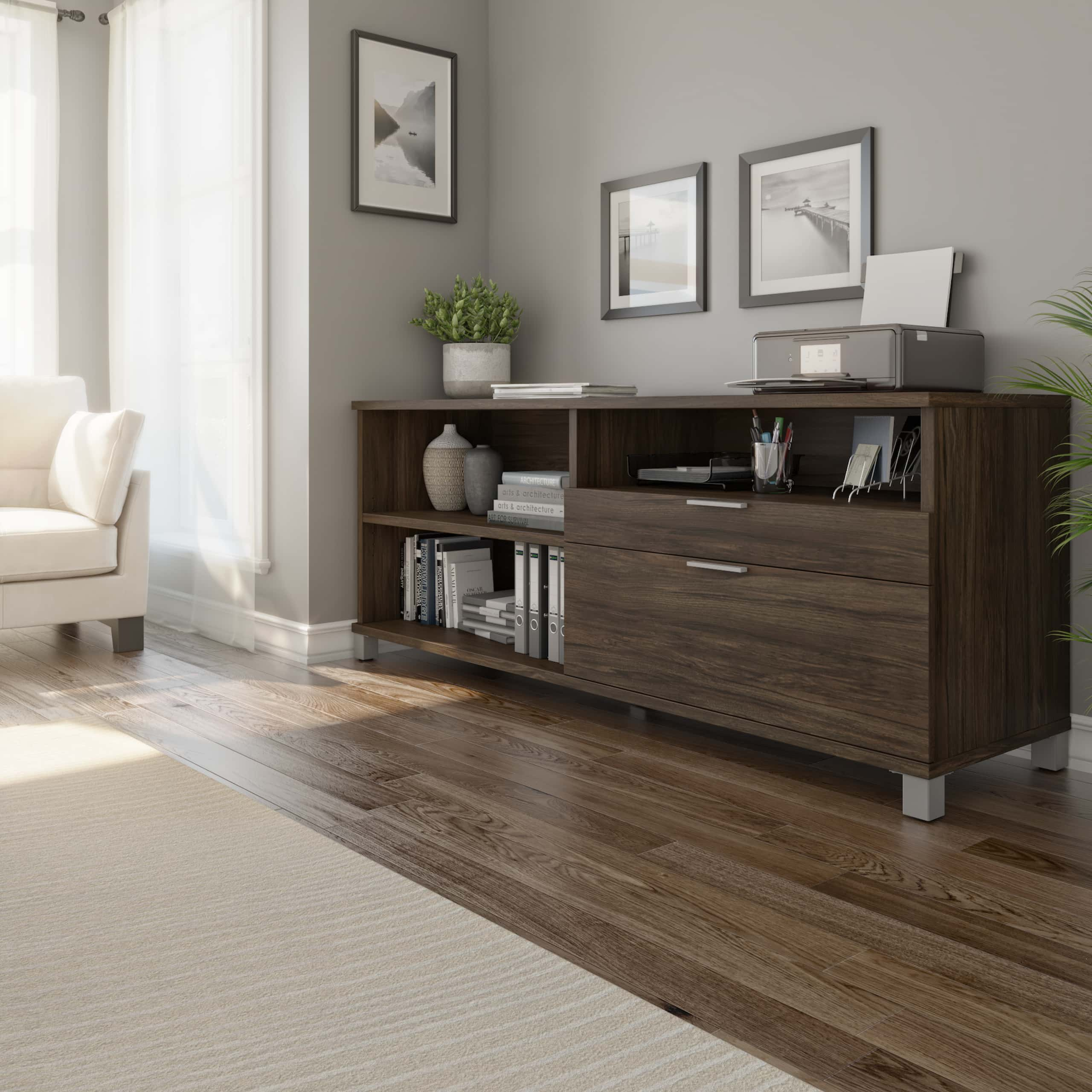 Whether you live in a big house or a small apartment, having adequate space to store everything is absolutely crucial. It might seem easy to forget to reorganize your belongings and let clutter get in the way, but there are ways around it. One great way to keep any room tidy is by investing in an office credenza.
An office credenza is a clever and versatile solution apt for many rooms and distinct purposes. Use it in your home office next to your desk or anywhere you'd like — you'll be amazed by its practicality.
The great thing about this purposeful storage solution is that its shape can fit pretty much anywhere. From positioning it close to your desk to save space to putting it next to a wall in the kitchen, it looks great anywhere. Furthermore, it can save you from clutter and a lack of space for your belongings.
We compiled a short list of ideas on how to use an office credenza in your home. Read our tips below, and you'll see for yourself how practical it is!
Use It to Organize Office Supplies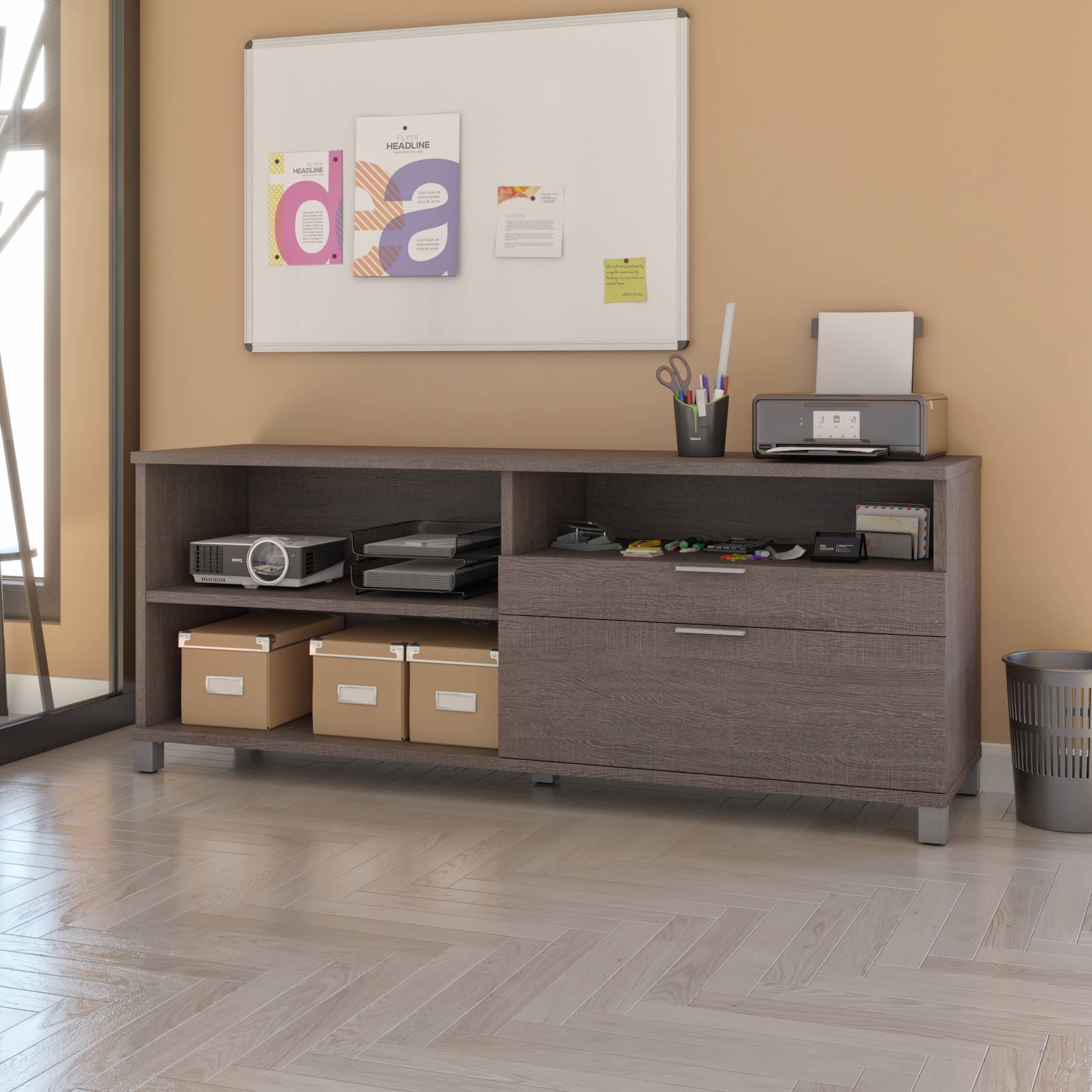 An office credenza is ideal for your home office in that it offers a practical solution to store your paperwork and files. You can choose among different models with a combination of open and concealed storage. These can be used for paperworks, files, and a variety of office materials.
The open shelves, on the other hand, can be used for small decorations or anything you'd like to display, such as books or materials.
Furthermore, the surface on top of your office credenza can be used to place all the objects you can't fit on your desk. Some writing desks are quite small, and an office credenza can be an ally in giving you more space for everything you need.
If your home office is small, or if lack of space is an issue in your home, you can place your office credenza next to a wall, even between two rooms. This way, it can serve as a multipurpose storage cabinet where you can store anything lying around in your home office or living room.
Multipurpose solutions such as an office credenza are ideal for small homes. Anything that can serve more than one purpose is a great choice for those who struggle to fit everything within their four walls. Let's look below at how you can use yours in the kitchen.
Use It in Your Kitchen or as a Bar Cabinet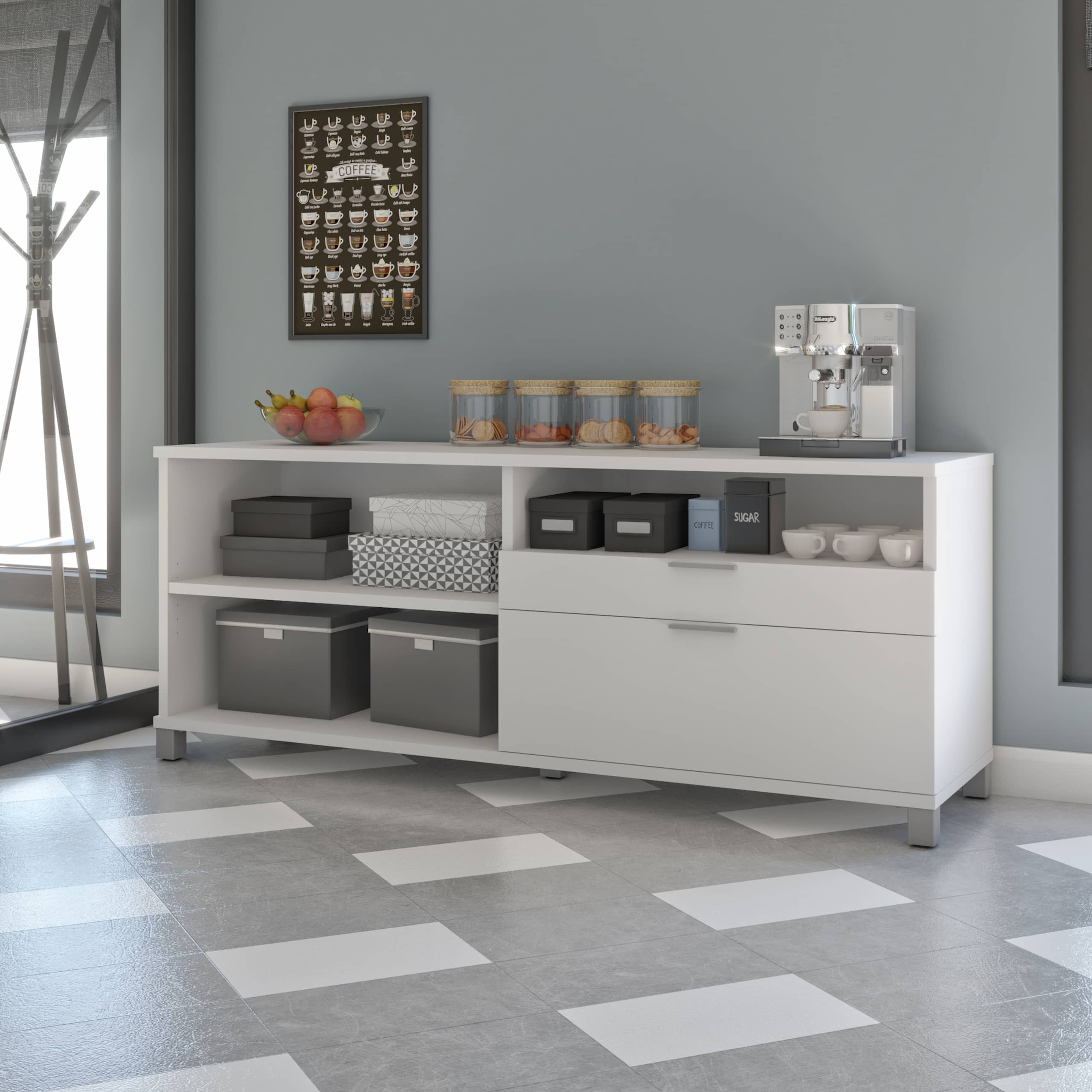 You can also use your office credenza as a practical kitchen cabinet. This, once again, is a great solution for smaller homes where it's important to have versatile pieces.
If you have an open-concept space and your living room and kitchen are part of one big room, you can place your credenza in between the two areas, creating a sort of island. You can use some compartments for food, and others to store files or office supplies.
Alternatively, it's a great piece to make a bar cabinet or coffee station. How many times have you felt like you could use a break during an especially tough work shift? Credenzas are usually narrow but long, offering a practical surface to place anything you need on top.
In the case of a coffee station, you can use the top to place your coffee machine and cups, while the other compartments can be utilized for office supplies and other objects you want to hide from sight.
Taking regularly scheduled breaks is important for your workflow. It's understandable if you sometimes feel overwhelmed and so busy that you forget to take any time off between tasks; however, try to schedule your breaks at least every hour or so. It will greatly impact your mood and productivity, and make you feel more energized.
Sometimes we get lost in our work and think that time off will derail us from the task at hand. But taking breaks can actually help you complete your tasks faster with a fresh outlook. Stretching and having a glass of water or a cup of coffee are great ways to enhance productivity.
With a versatile credenza, you can endure even the longest of shifts. By taking regular breaks with it, you'll elevate your work routine to the next level.
Use It As a Hobby or Craft Station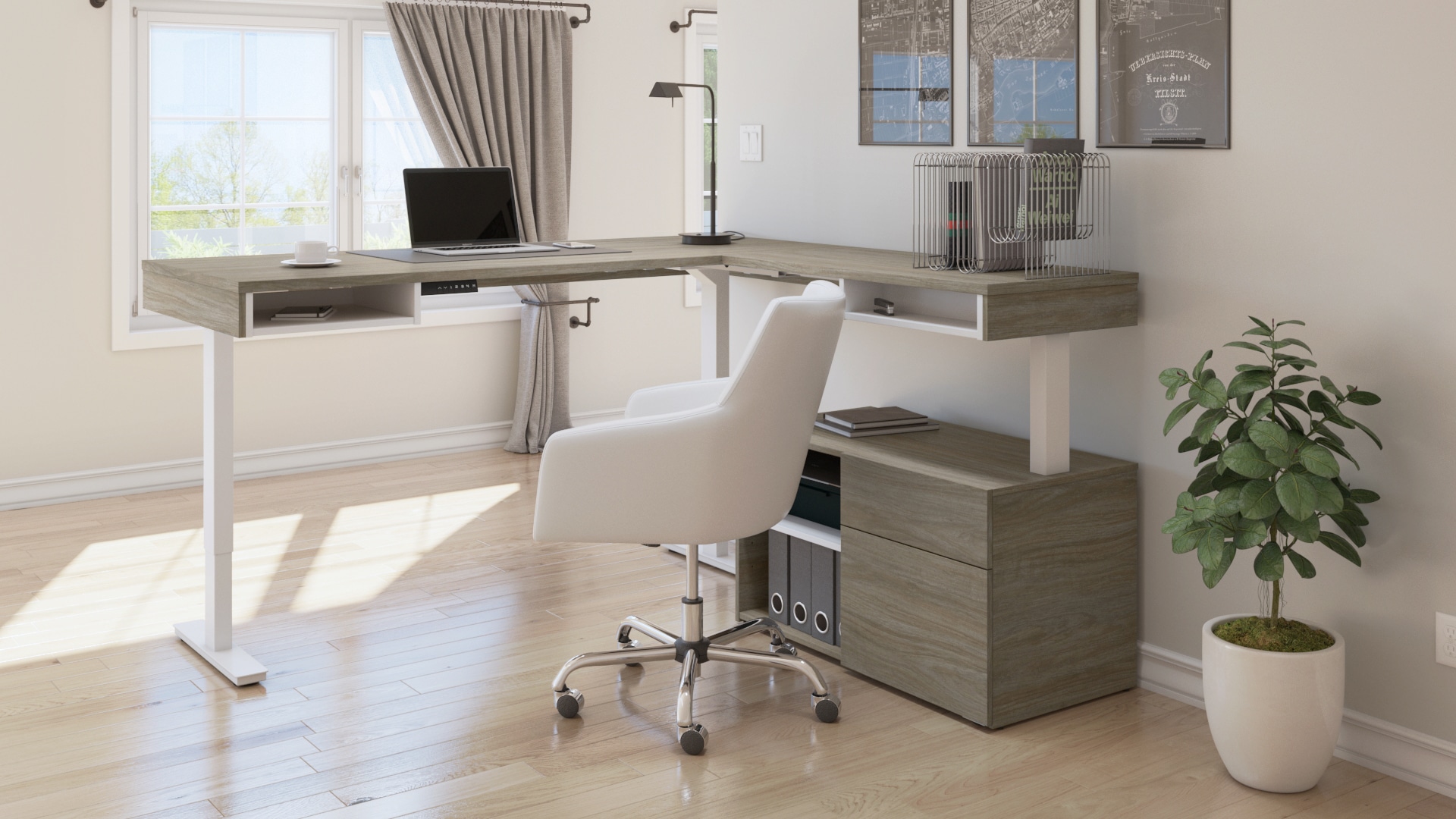 An office credenza is also suitable for those who like to get artsy and crafty. It's the perfect station for anyone who likes to make art or needs a small practical workstation with storage compartments.
If you're part of a small business and need a compact station for your creations, this is it! It's narrow and convenient, perfect even for a tiny apartment. You can store your art supplies in it and use the various shelves and compartments to organize your belongings with ease and style.
When creating, don't forget to set up the perfect atmosphere to help you succeed in your endeavors. First off, let's not forget about light: natural light is essential if you want to feel energized during your work shifts, so try to maximize it as much as possible.
There is a reason why window desks are greatly desired in many offices. Natural light is energizing and invigorating, so try to make the most of it in your office area. If you don't have enough natural light beaming in, try to invest in good artificial lighting.
There are a variety of desk and ceiling lamps perfect for your work area. For greater focus, opt for a brighter one. For a smooth, intimate vibe, opt for vintage lights or exposed bulbs that give a loft, industrial vibe to the space.
Lastly, don't forget about decor. A practical rug, for example, can add a lot of color to the room. Or, alternatively, you can paint a wall in a bright color to let those creative juices flow! Accent walls are a great way to make any place look fantastic.
Categories
Organization