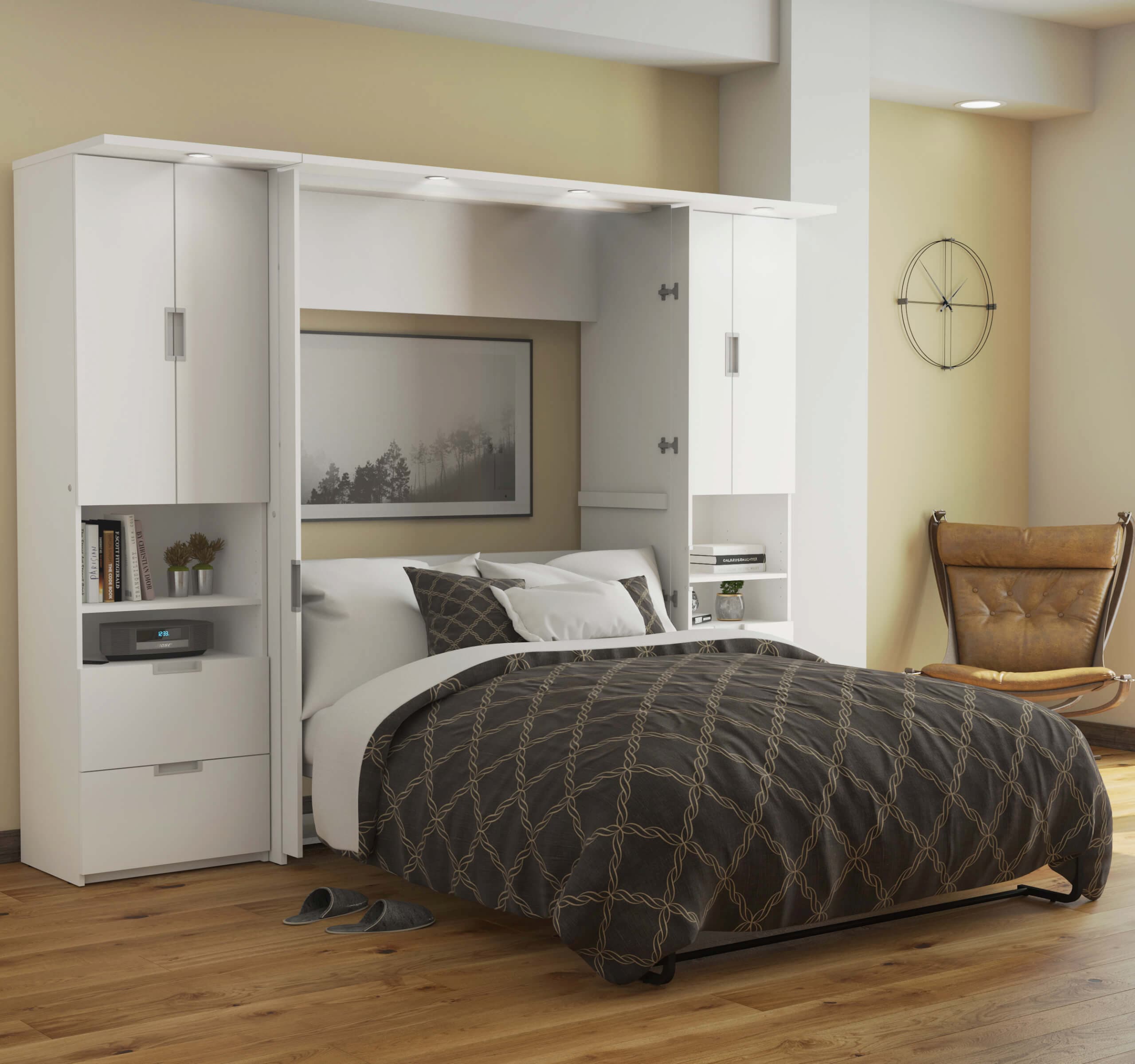 Murphy beds have been in vogue for decades, and chances are you've seen quite a few around. But how exactly can it serve as a functional solution within your space? We're here to guide you through some of the most popular reasons to choose a Murphy bed for your home.
A Murphy bed is a versatile solution apt for smaller and bigger places alike. Whether you lack space or have an abundance of it, it's the perfect bed for a variety of uses and situations. Let's look into how practical a Murphy bed can be and how it can help you maximize space in your home.
A Murphy Bed Saves Space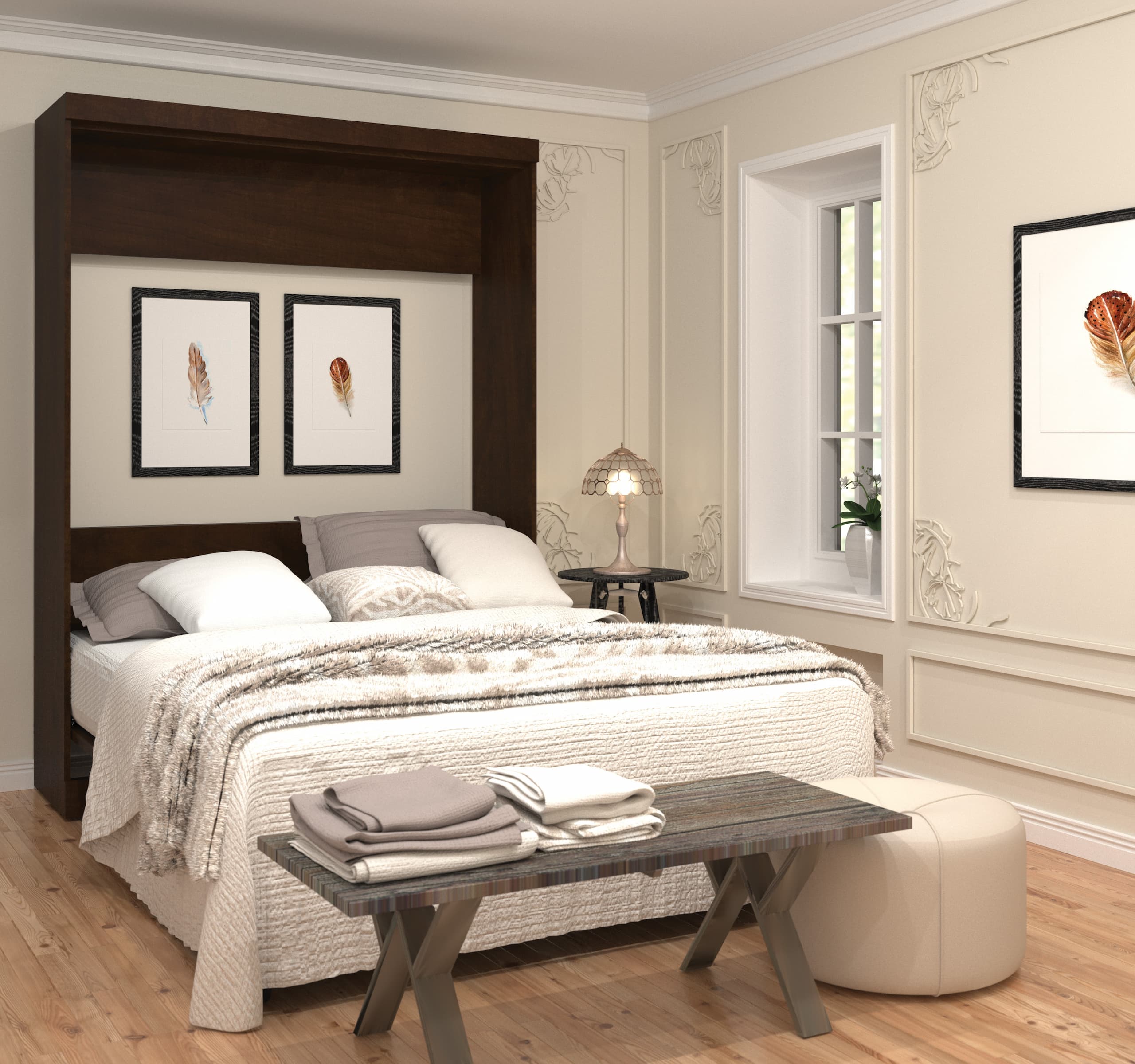 The main reason why Murphy beds are so popular is because they are incredibly compact and space saving. Think about it: how much space does a bed — Full, Queen, or even King — usually take up? Now, imagine having that space free during the day or whenever you don't need to use the bed.
This makes a wonderful solution for students or young professionals, as well as anyone else living in a smaller apartment or home. Now that the world has rewired to a more home-based work life, most people find themselves spending unprecedented amounts of time at home. This, of course, comes with a lot of benefits, but what about people living in tiny apartments? Imagine having to sleep, eat, and work in a limited space. It can get daunting pretty fast, especially when you have to be in the same space all day.
It's also worth mentioning that having your bed close to you all day can be distracting and make you want to rest more than needed. A Murphy bed comes in handy for many different reasons. It will effectively free up a ton of space in your home as well as help you keep focused during the day.
If you work at home, a great idea to merge work and rest is a Murphy bed with desk. It's a versatile solution that provides you with both a bed and a desk for when you need to work or complete daily tasks. Whenever you don't need your bed, simply fold it away and enjoy your free space with a practical work surface that will help you tackle your to-do lists.
It's Perfect for a Guest Room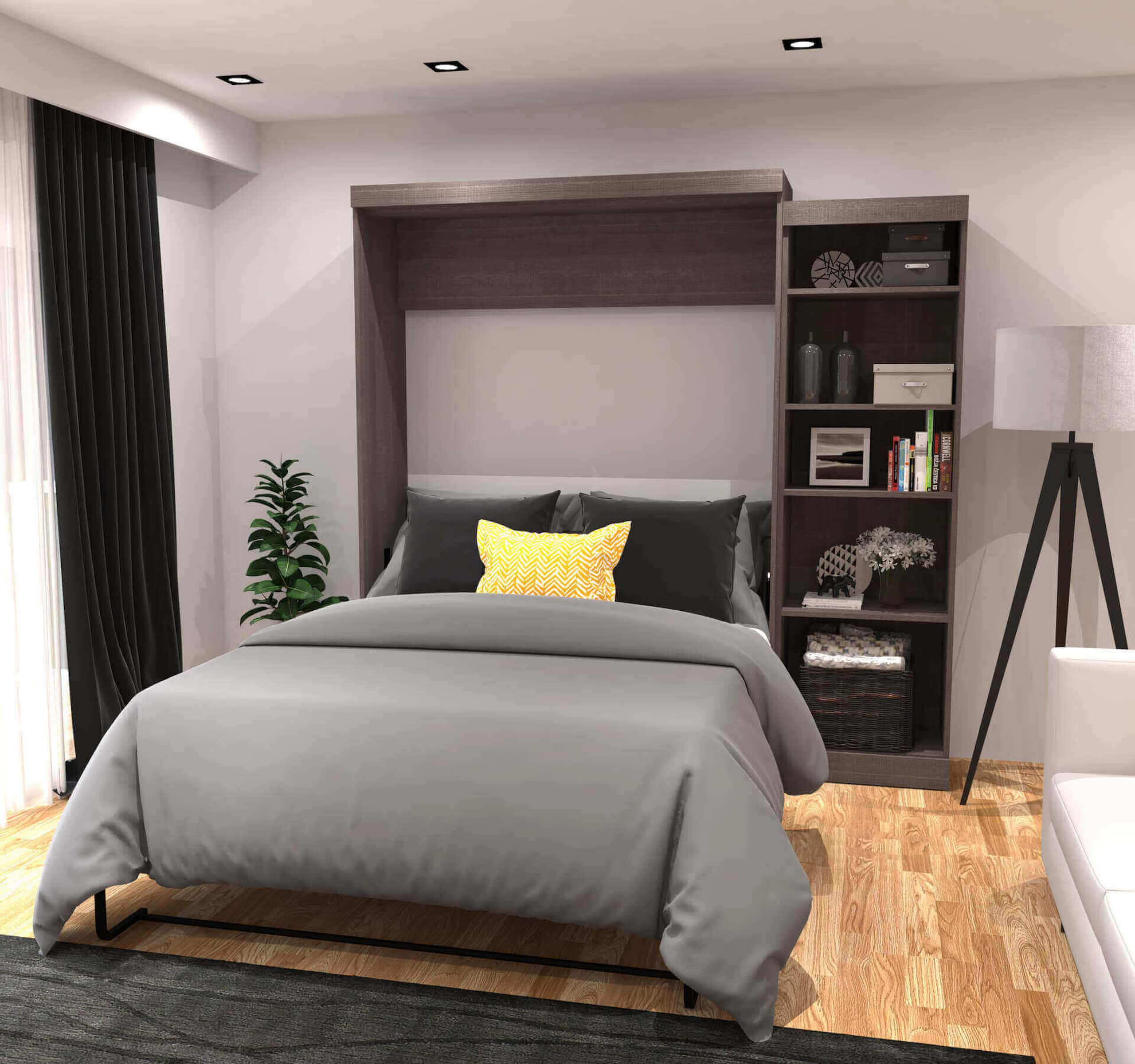 Murphy beds are also an ideal solution for guest rooms. While the mere idea of having a guest room is a privilege not everyone has at their disposal, a Murphy bed can help you host guests comfortably — even if you don't have tons of space!
In a dedicated guest room, a Murphy bed can save you a lot of precious square footage. Even if you have room for a bed, why use it for something that only gets used a handful of times throughout the year? A Murphy bed can save that space, and your guest room can become a home gym, an office, or a family room.
We often get overwhelmed thinking about having guests over, wanting to make our home as welcoming and comfortable for them as possible. This is all possible with a Murphy bed, but the added benefit is that you won't have to renounce to precious square footage in your home by dedicating space for guests that will only be over a couple of times a year.
Instead, a Murphy bed allows you to make use of your free space in ways that are functional to you all year round. You will be a fantastic host, and your guests will have everything they need when visiting. You will also have enough space for anything else you'd like to plan for yourself.
If you don't have a dedicated guest room, you can transform your living room into a guest room, too. There are many different types of Murphy beds to choose from, and some are especially apt for living rooms. Sofa Murphy beds, for example, are an ideal solution both for a guest room and a living room. When you don't need the bed, you can simply fold it away and use your sofa to watch movies or spend time relaxing alone or with your family. When you have guests over, you can transform your sofa into a fully functional and extra comfortable bed.
Alternatively, cabinet beds are a great option as well. This solution is optimal even for the smallest rooms or basements. It looks like a small, space-saving cabinet, but it transforms into an amazing bed when folded out. Plus, the cabinet is free-standing and doesn't need to be anchored to a wall.
It Keeps Your Room Clean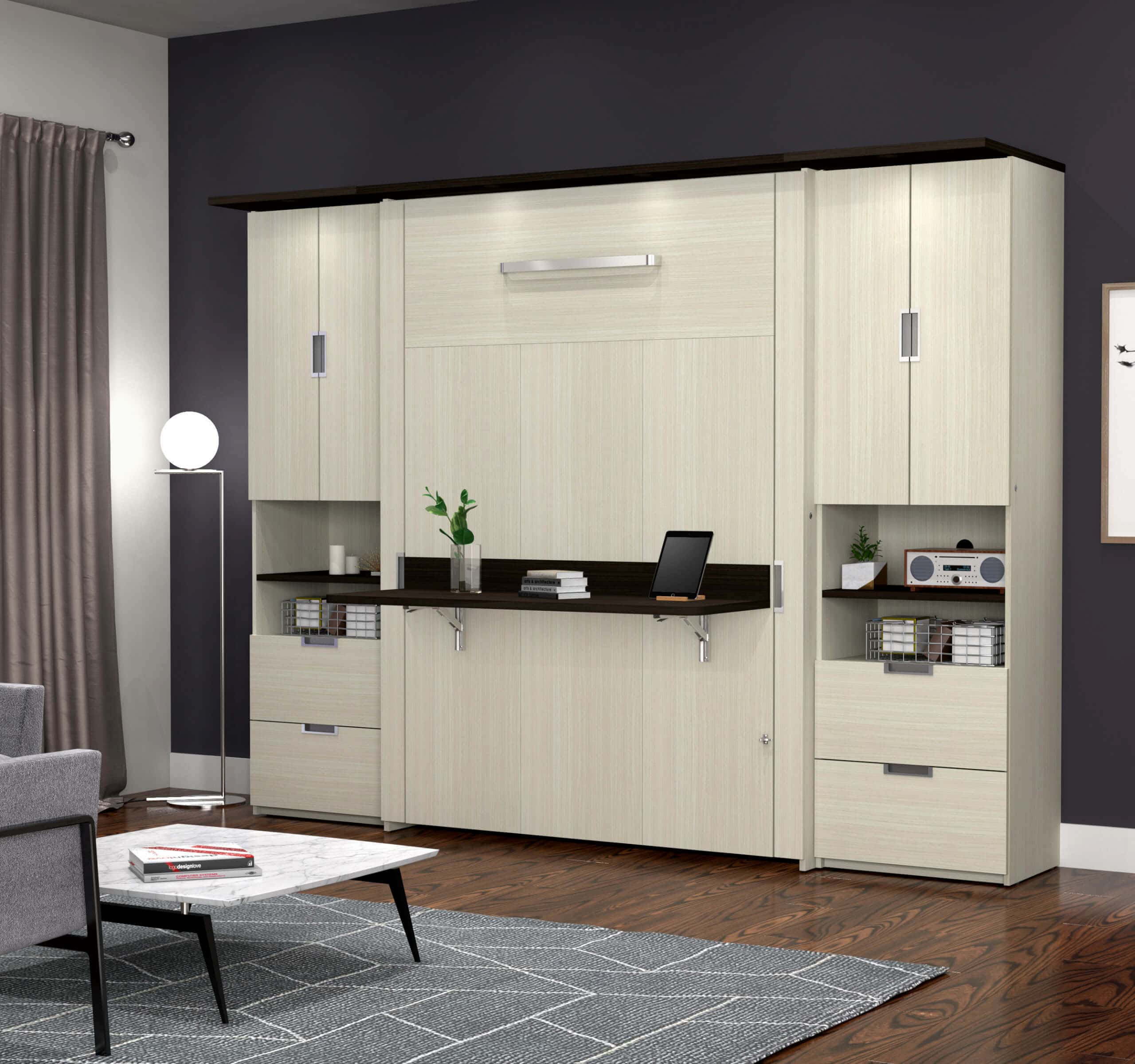 A Murphy bed is also a terrific idea to keep your home clutter and dust free. Don't you just hate it when you have to clean under your bed? While some beds come with practical storage in the form of drawers, traditional beds have an idle gap under the foundation, and it's usually not long before it becomes covered in dust and hair.
A Murphy bed can help you avoid this pesky problem entirely. When the bed is folded in, you won't have to worry about dust gathering under it, and you can keep the floor clean and tidy.
This problem becomes even more annoying when you have to continuously clean your guest room. It becomes a never-ending nuisance, since guest rooms are not even used all that often. A Murphy bed will help you keep your guest room clean and also give you space to use as you please whenever you don't have anyone staying over.
Similarly, if you have a Murphy bed with desk, your office area will look tidy and organized. A Murphy bed with desk is a purposeful all-in-one solution that merges a desk and a bed effortlessly, helping you free up space and keep everything nice and organized.
Lastly, the storage space included in most Murphy beds is practical to keep your clothes and textiles all nicely folded and hidden from sight. The numerous cubbies and abundant concealed storage space are perfect for your personal items and daily necessities and supplies.
Categories
Home