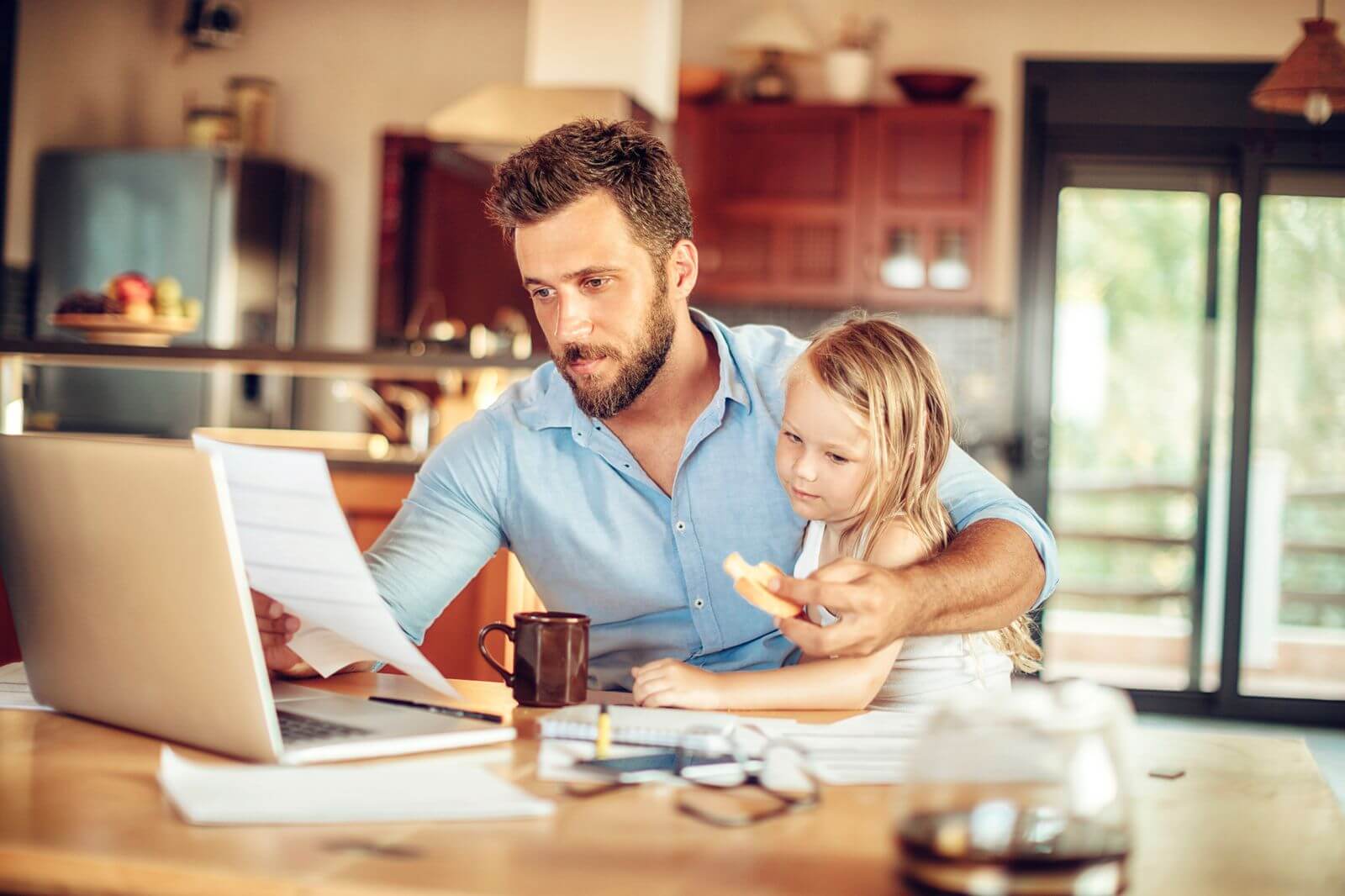 In light of COVID 19, or the novel Coronavirus, disrupting our lives, many people all of a sudden find themselves working from home. But how do you continue to be effective in a space that doesn't typically accommodate your work? Home office design doesn't have to be fancy and expensive to be good. Many home office setups will help make your workspace a productive and pleasant place for next to nothing.

Here are eight ways to set up a great home office so you can transition quickly and easily, no matter how long you're likely to work from home, without compromising comfort or productivity.

1. Choose a Space in a Quiet Corner of Your Home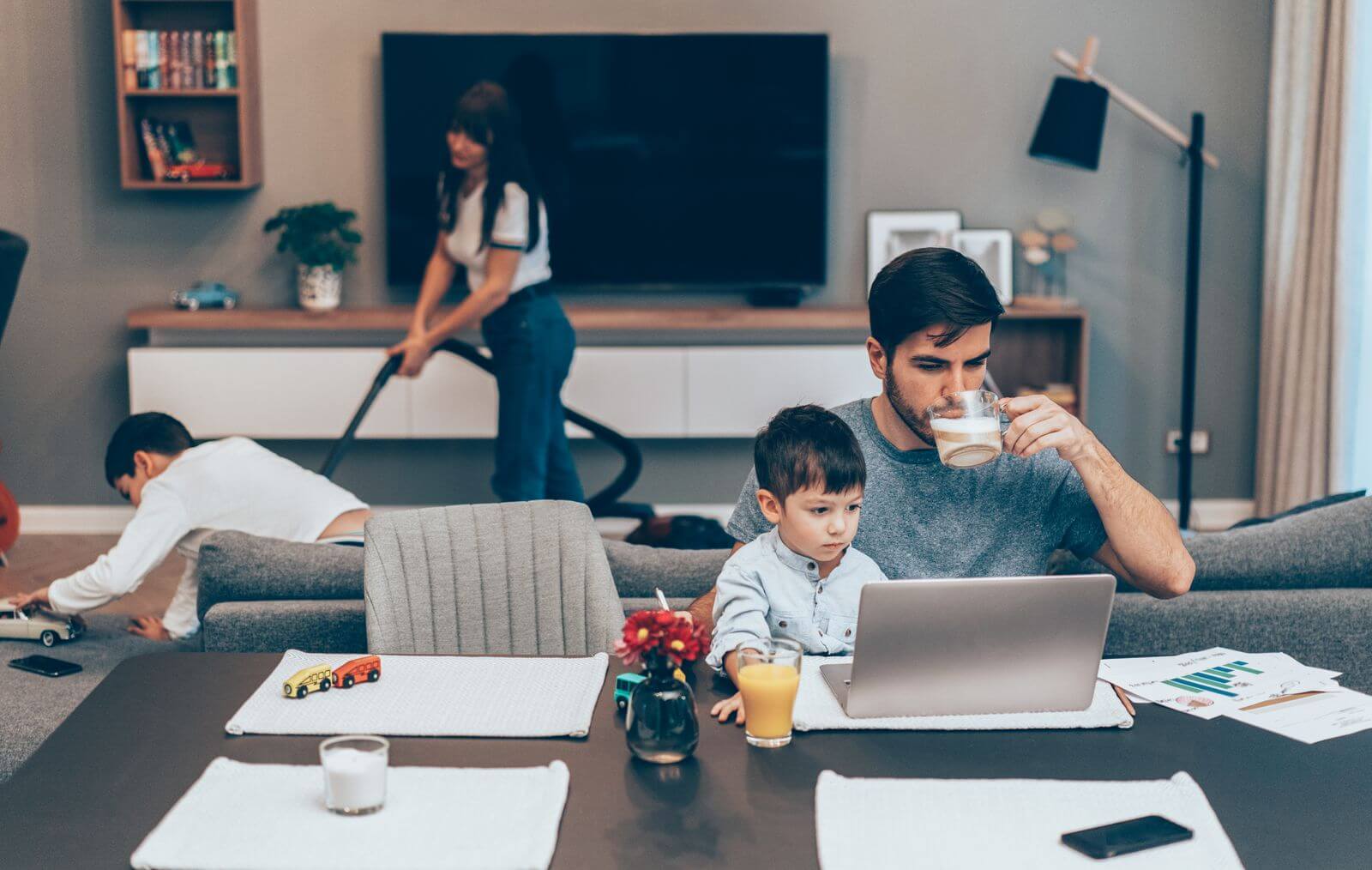 Where you choose to set up your work life at home is one of the first decisions to make as you transition to a home office. If you are at work while family or roommates are home, try to find a quiet, low-traffic area or corner in which to set up. If you don't mind sacrificing natural light, consider the basement if it's the area in your home where you'll encounter the fewest distractions.

That said, you want to create a calm environment. Create a space you can enjoy as you don't want to feel anxiety or stress merely from setting foot in the room. Bring plants into the space to improve air quality as well as bring brightness and warmth. For those of you without a green thumb, spider plants, peace lilies, aloes, or snake plants are beautiful, low-maintenance options.

Incorporate the benefits of aromatherapy. As with the impact of color on your space, the right scent can have a positive effect on your state of mind. An aroma diffuser or scented candles can help you focus on your work, help alleviate stress, and energize you.

Distractions threaten productivity, so you should have a plan to help keep you focused when working from home—set boundaries for family and friends. Make everyone aware of ground rules as to when you're available and when you cannot be disturbed.
Need help with noise? Consider noise-canceling headphones or listening to white noise to help block out distractions and keep focused.
2. Arrange Your Office to Make the Most of Light and Space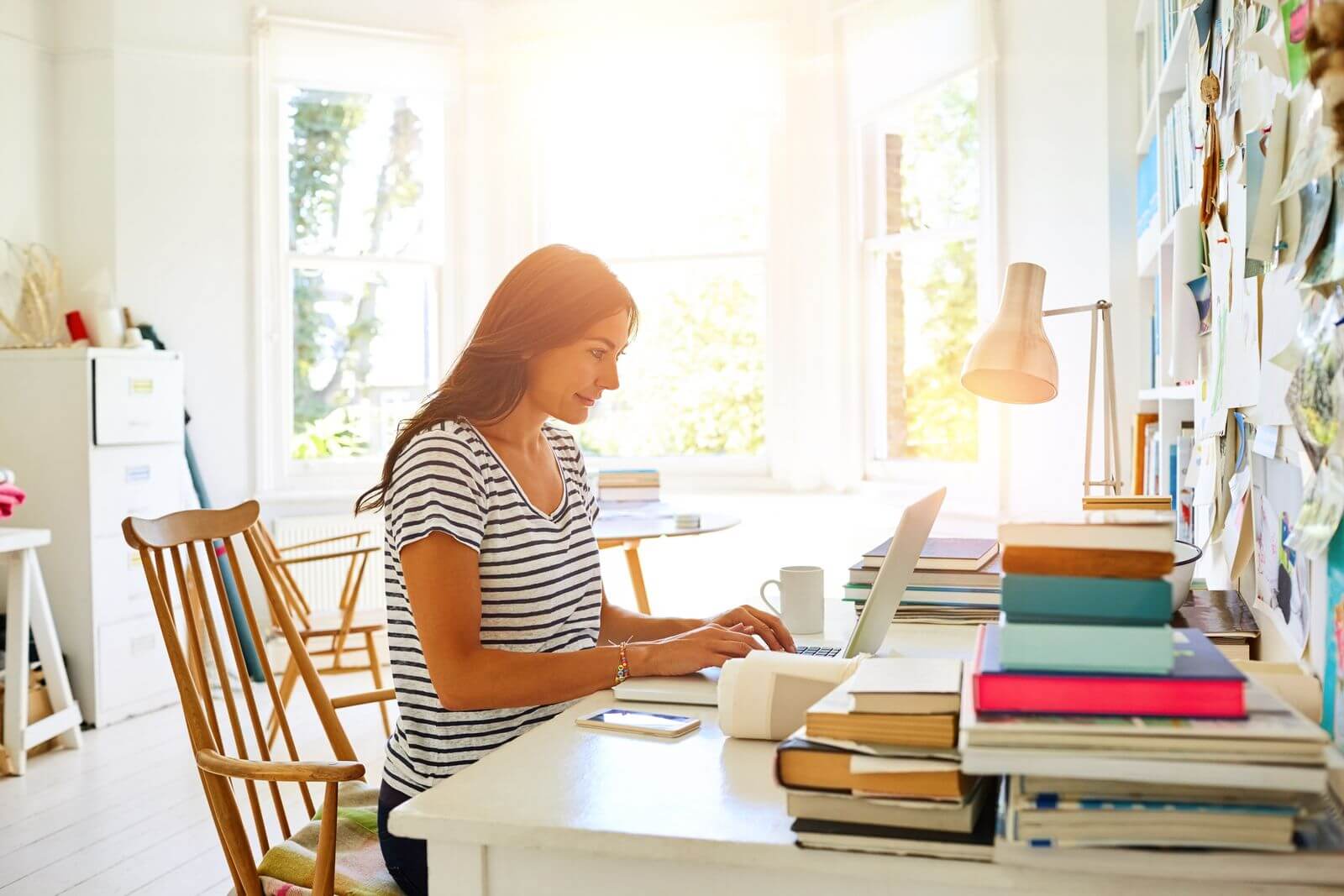 An organized, well-arranged workspace is integral to your work-at-home success. Consider the space you have to work with and do your best to optimize it. For instance, if you are fortunate enough to have a window, position your desk close to it as natural light can increase concentration by up to 15 percent. 

Keep essential tools, accessories, documents, and files close at hand to streamline your workflow. Give yourself room to move around your desk where you won't feel cramped or claustrophobic, particularly in smaller spaces.

You may want to choose a specific wall color to promote ease, energy, and productivity – make it a pleasant and welcoming place to be. For instance, blues and greens are the best colors for efficiency, concentration, and focus.

Do not skimp on lighting. If you have ample natural light, consider yourself incredibly fortunate! If not, don't just toil away under inadequate lighting as it could cause eye strain and headaches. Avoid bright fluorescent bulbs in favor of several sources of light – a desk lamp and a nearby floor lamp, for example – to provide good lighting no matter the time of day.

3. Your Desk is Vital – Choose Wisely!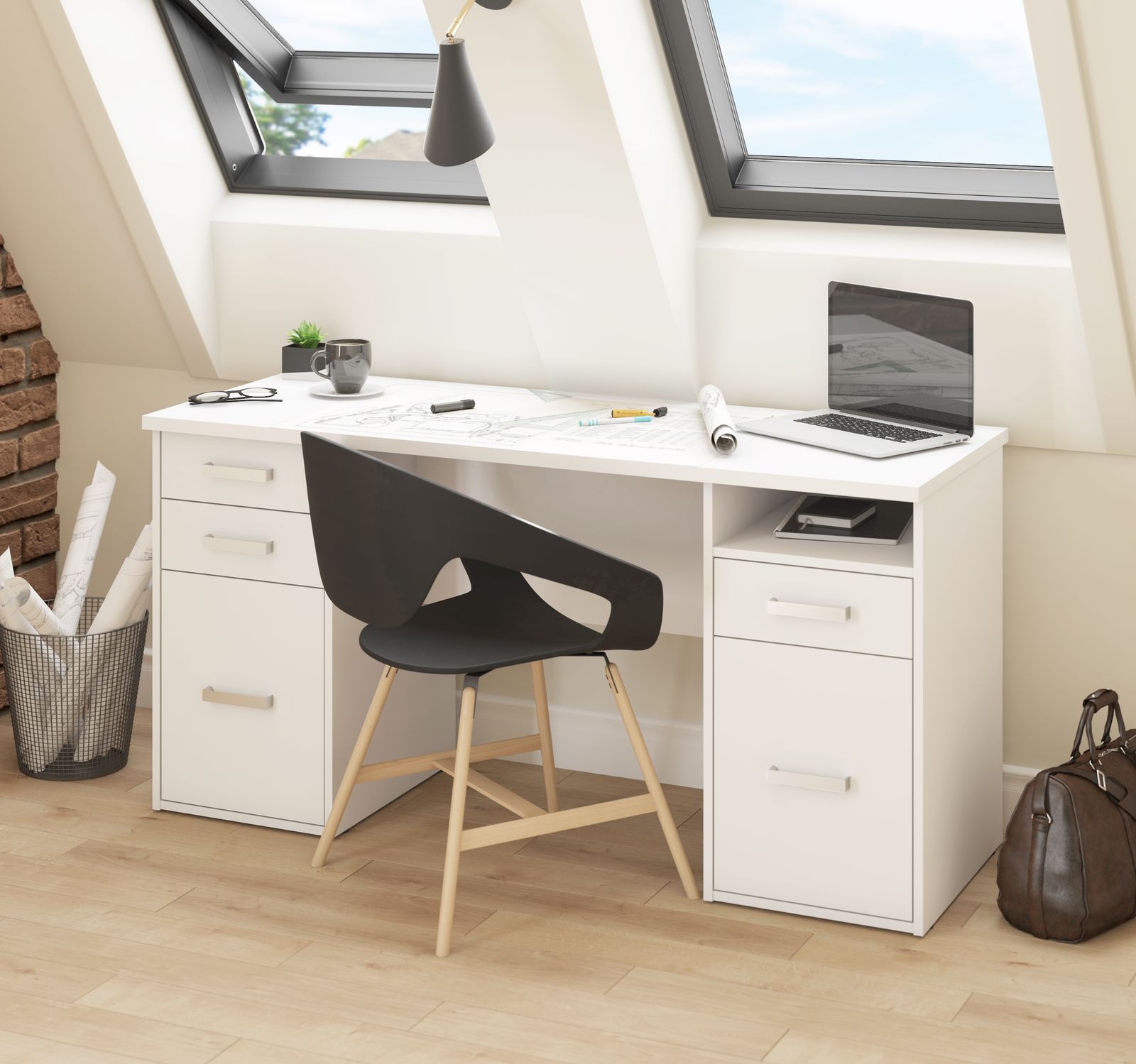 You could spend hours sitting at your desk, so make sure it's a good one! 

When you are looking for the right desk, consider that it should be able to hold everything you need during any given workday. Your home office may not accommodate the size of the desk you enjoy at work, but not to worry, you can find one with various storage solutions.

Choose your desk thoughtfully. It should have ample surface space for your laptop, monitor, and keyboard, so you don't find yourself having to arrange and rearrange throughout the workday.

Enjoy freedom of movement as you work? Consider a standing desk to provide the flexibility and space-saving you need.

Your home office desk doesn't have to be expensive to support your work needs. There is a range of economical options that will allow you to be organized and productive, and they look great, too!

4. Choose a High-Quality, Adjustable Chair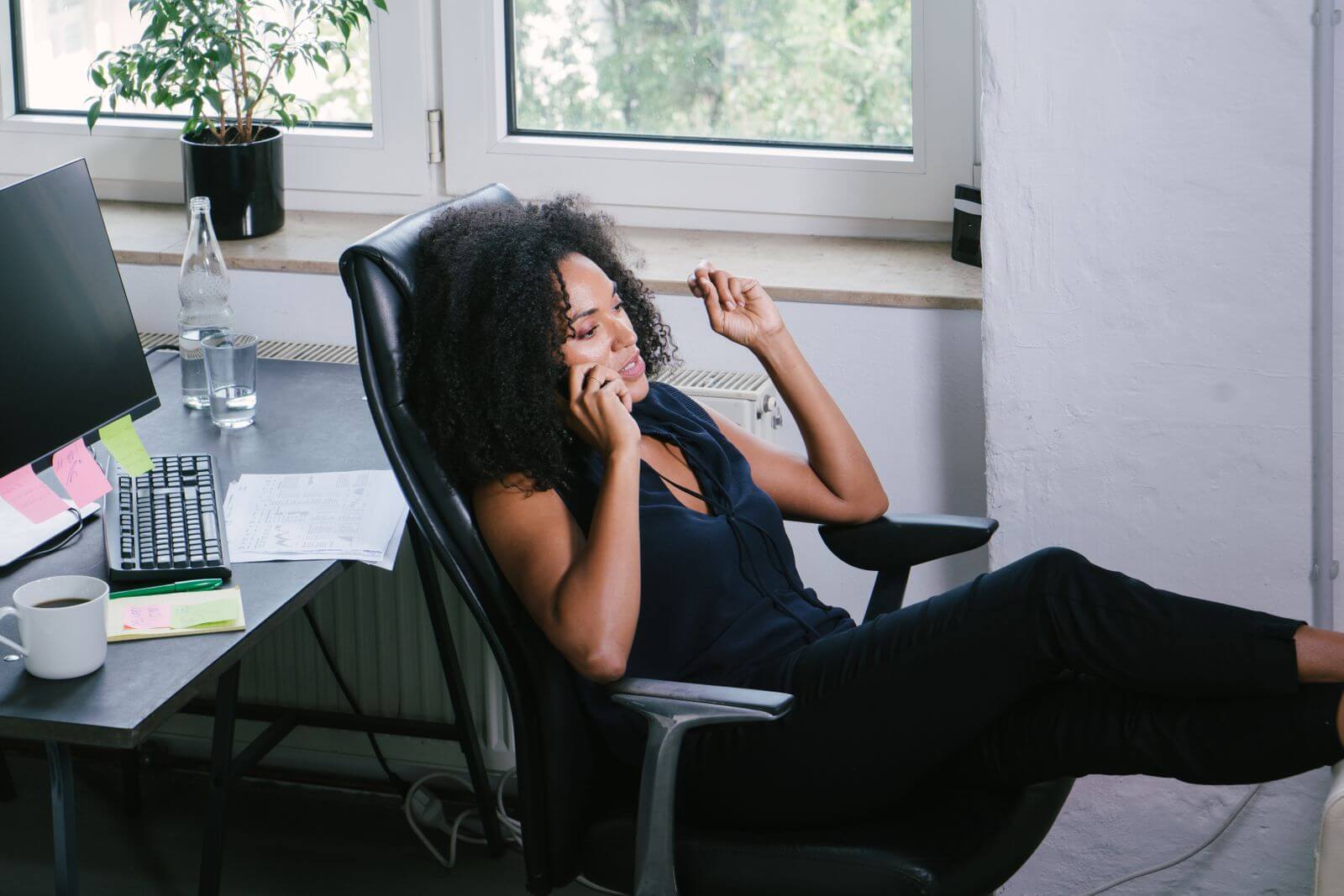 A good home office isn't just about the desk. You need a comfortable, supportive, and adjustable office chair to help you work best. Research has identified that a high-quality office chair that conforms to the rules of healthy office ergonomics can help improve productivity by almost 18 percent.

If you choose a chair that doesn't provide adequate comfort and support, you risk suffering as a result. The wrong chair can be the cause of poor circulation, poor organ function, nerve damage, and other maladies.
A few things to keep in mind as you consider your new office chair:
It should be adjustable – moves up and down; both seat and armrests should be adjustable. When seated, feet should be flat on the floor, and the armrests should be level with the surface of the desk.
It should help maintain back health. The chair should offer solid support for your middle and upper back as well as lumbar support. Your chair should also support the natural curve of your spine.
It should be able to recline to help relieve pressure on the back muscles and spine, allowing you to sit for more extended periods in comfort.
It should be comfortable. Test thoroughly to ensure you get a chair that meets all your comfort criteria.
5. Use a Whiteboard or Chalkboard to Keep Track of Tasks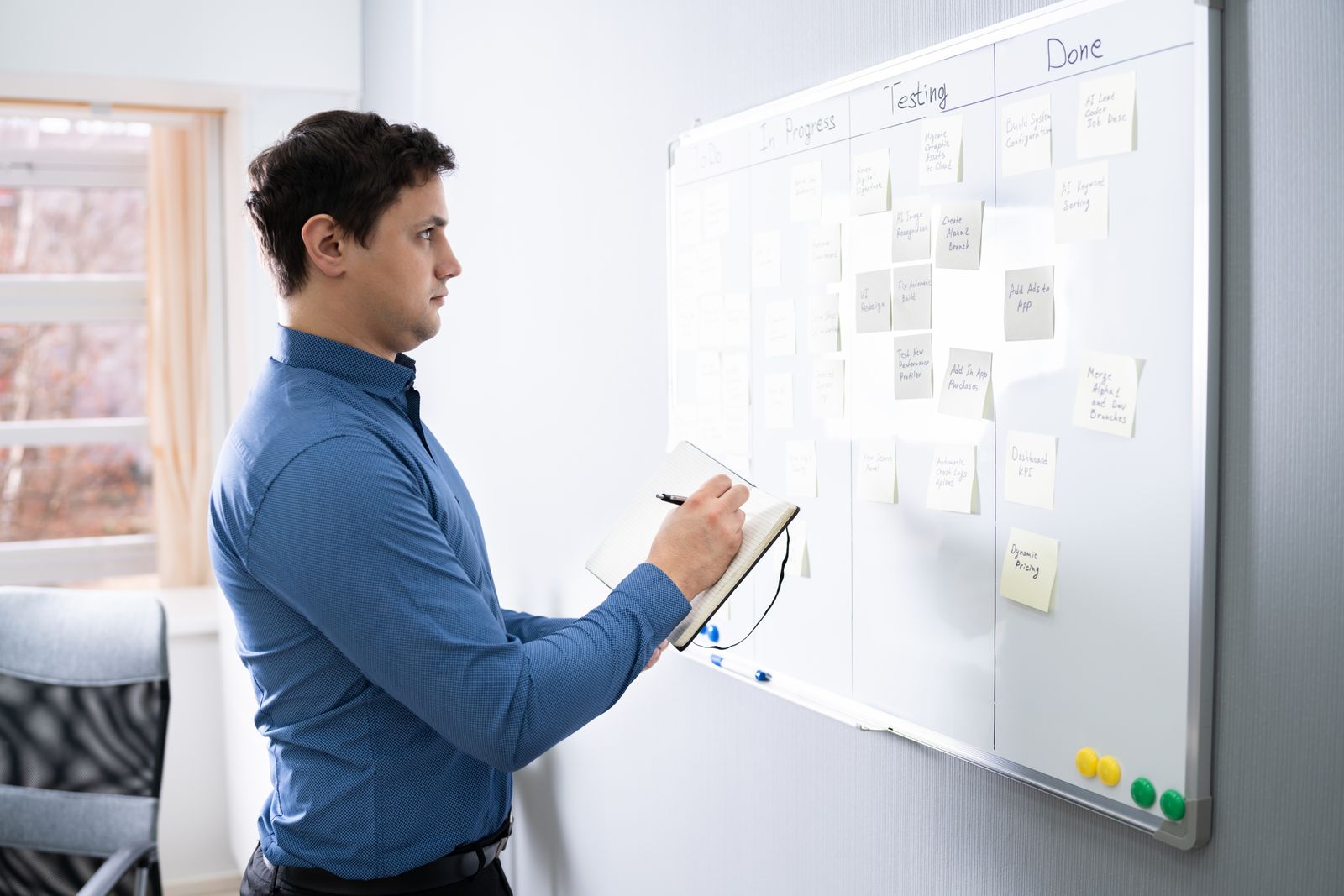 Are you a lover of to-do lists? A whiteboard or chalkboard near your desk can help with notes and reminders, keeping them front of mind. Hang motivational or inspirational sayings, keep appointments, and jot important project details –– the act of writing will help reinforce it in your memory.
6. Employ Electronic Organizational Tools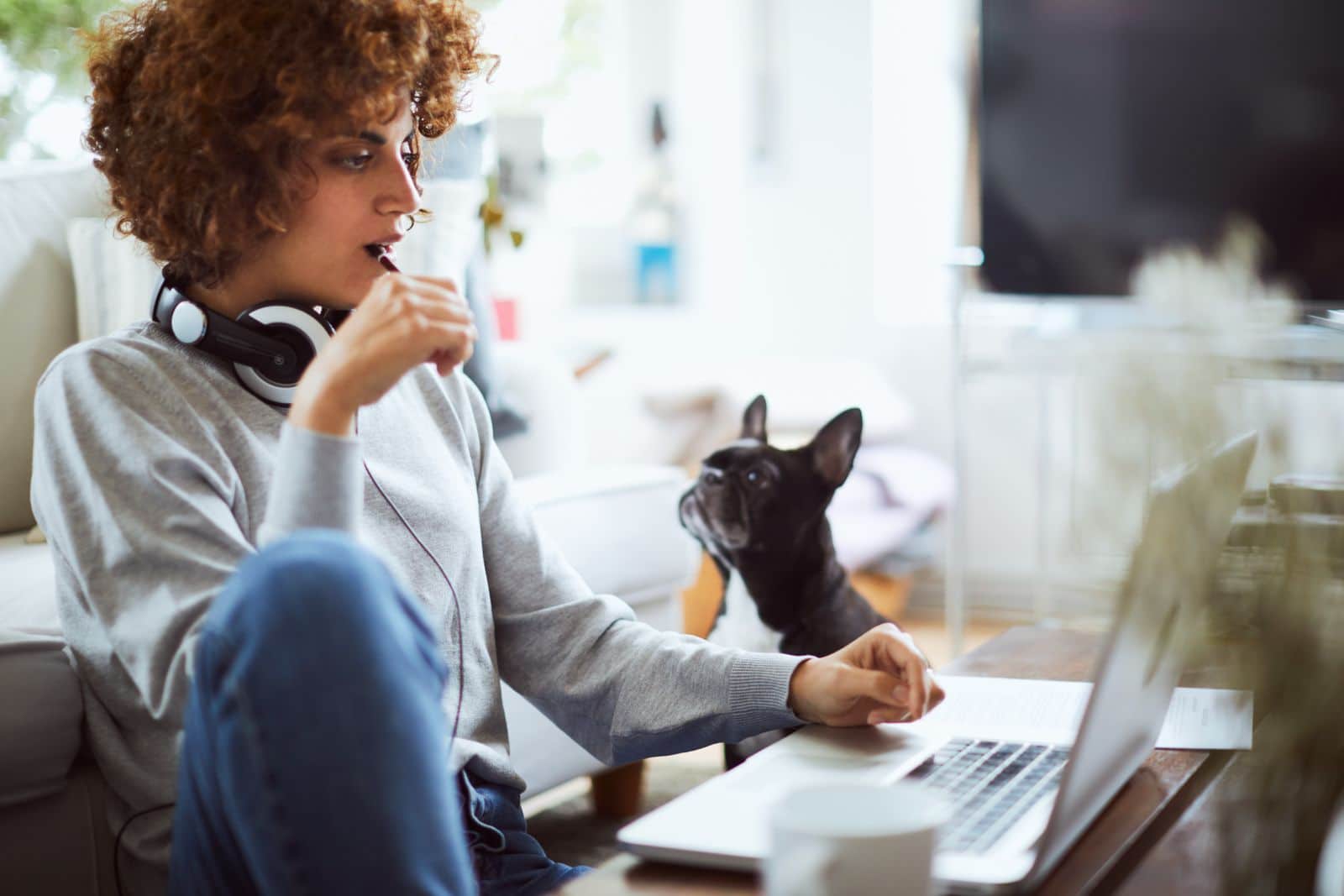 To stay healthy but still collaborate and communicate with teams, there is a range of technology-based organizational tools from which to choose. Calendars, mind maps, to-do lists, document storage, and more are all conveniently located in the cloud. A few noteworthy examples:
Microsoft OneNote is a system of data sharing great for Microsoft users. Cloud-based, it allows you to synchronize notes across all of your devices as you type. Import texts and emails into your notes without having to copy and paste them. You also can import and export notes and images in different formats to suit your needs.


Trello is arguably one of the best organizational tools for work and is designed to allow you to visualize and easily track your ideas – great for marketers, developers, and others who rely on a workflow to complete projects. It's an aesthetically pleasing interface and offers an intuitive card-based format.


Google Docs is excellent for distant learning, collaboration, and remote work, allowing you to share documents with multiple people. A distinctive feature of Google Docs is that it lets many users edit a document simultaneously, great for collaborative brainstorming.


Slack is essentially a chat room for your whole company, designed to replace email as your primary method of communication and sharing. You can organize communications by channels for group discussions, and it allows private messages so you can share information, files, and more all in one place.
Telecommuting and video conferencing are becoming a standard of many a workday. For instance, GoToMeeting is one of the most straightforward conferencing services to use, and its video conferencing feature is valuable to businesses wanting to stay relevant in today's competitive global market.


7. Have a Home for Everything You Might Need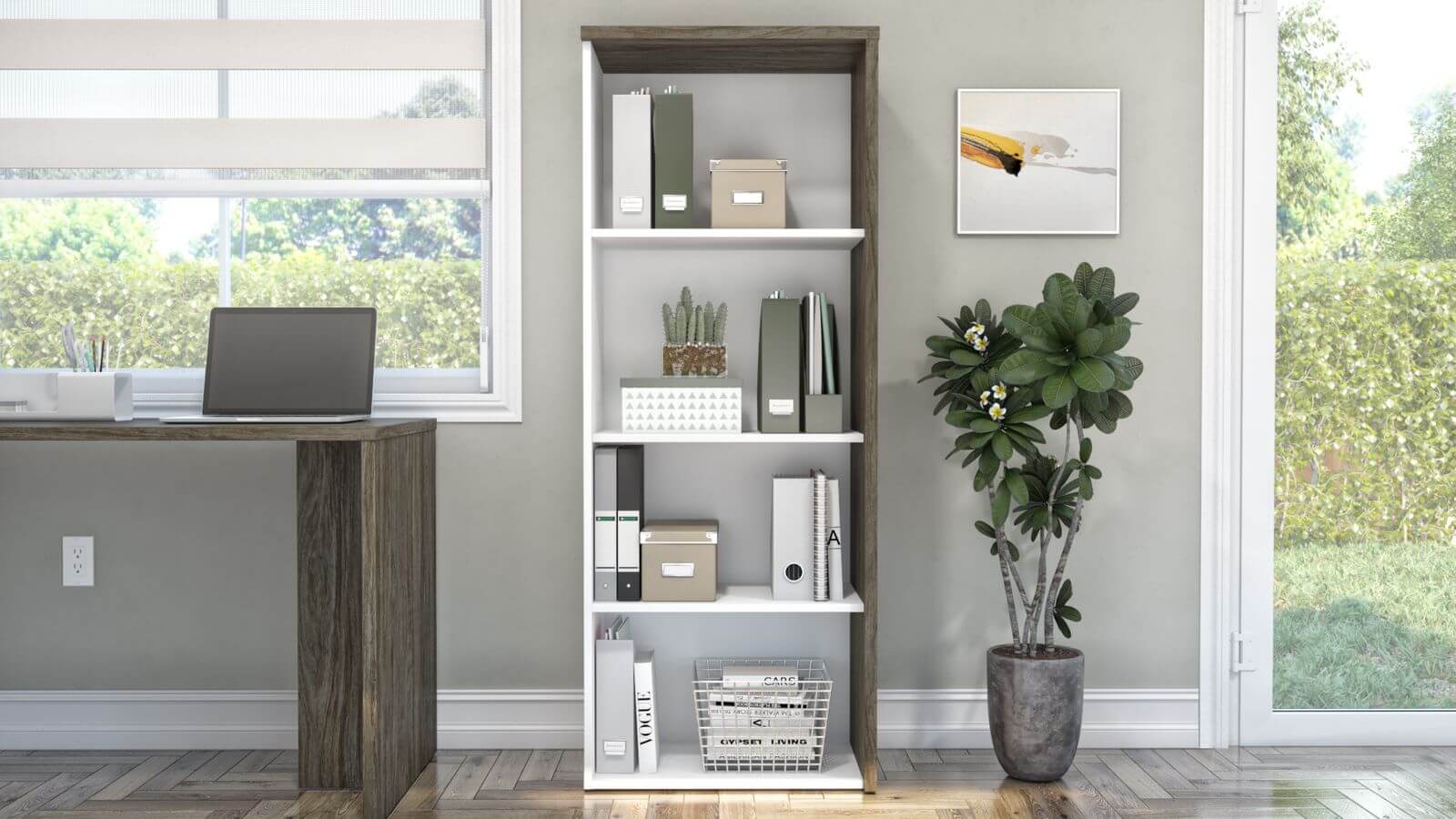 Organization is key to creating a home office that promotes productivity. Make sure you include in your furnishings ample storage, either as part of your desk or in a separate hutch. You want to keep all necessary work tools, documents, files, electronics, and other items easy to access but not necessarily in view or on top of your work surface.
8. Conquer the Clutter – Only Include What You Need Every Day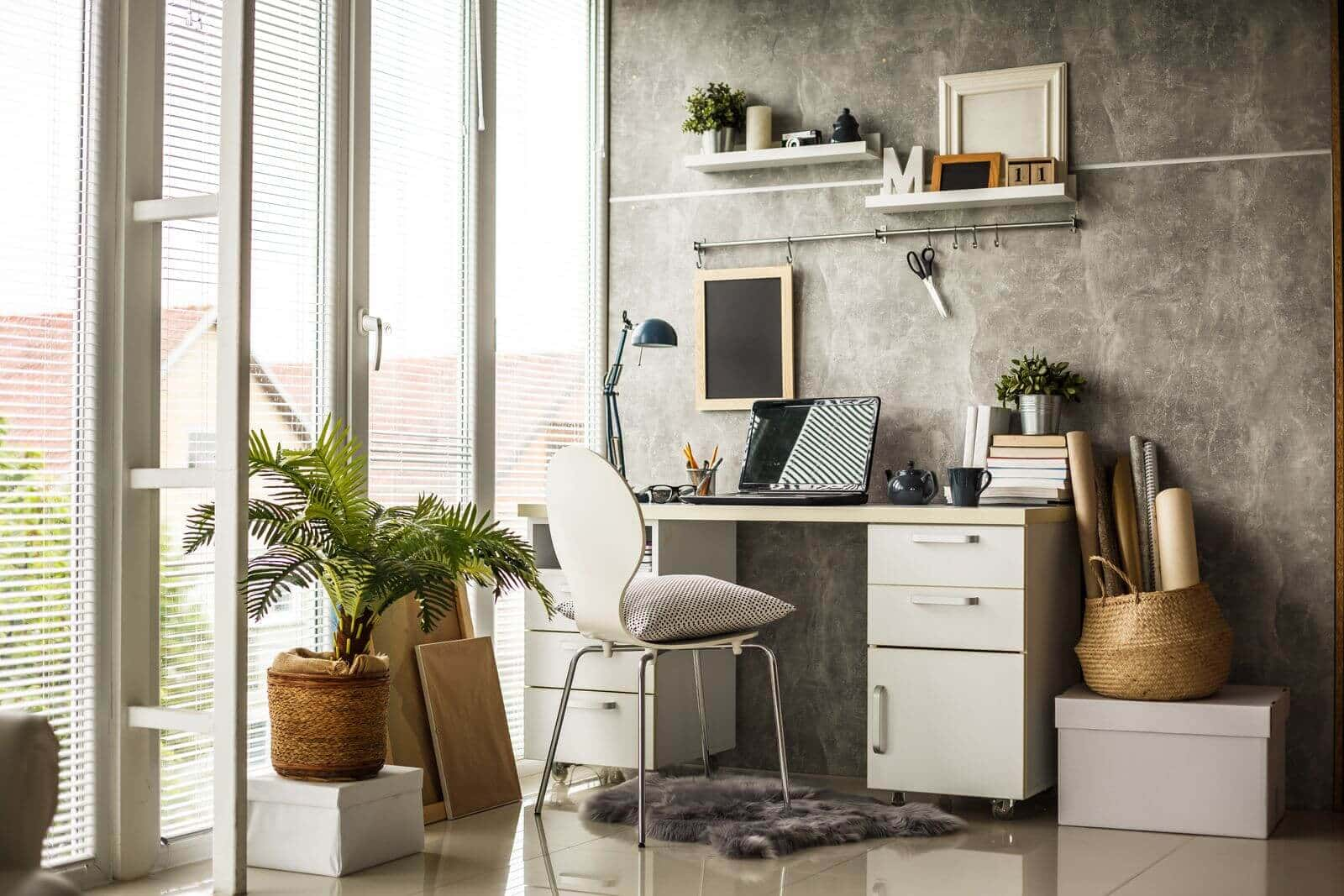 A recent study found links between procrastination and clutter; with increased frustration, the older we are – not great when we've got work to do!

Fortunately, it's an easy fix. Just get rid of what you don't need! Tidy, sort, give away, recycle, or throw out excess – unnecessary filing, documents, paperwork, etc. – to help remove unnecessary items from your workspace. Be sure that the stuff you need to keep has a home that's out of the way, and that it's not taking up valuable surface space. Use shelves, drawers, a hutch, or a filing cabinet to organize all of the items you need to keep in your office.

Keep your desk clean to help encourage productivity and ease at work daily. A clear, tidy workspace will do wonders for your mind, spirit, and well-being – elements that influence your productivity.

Categories
Home Office