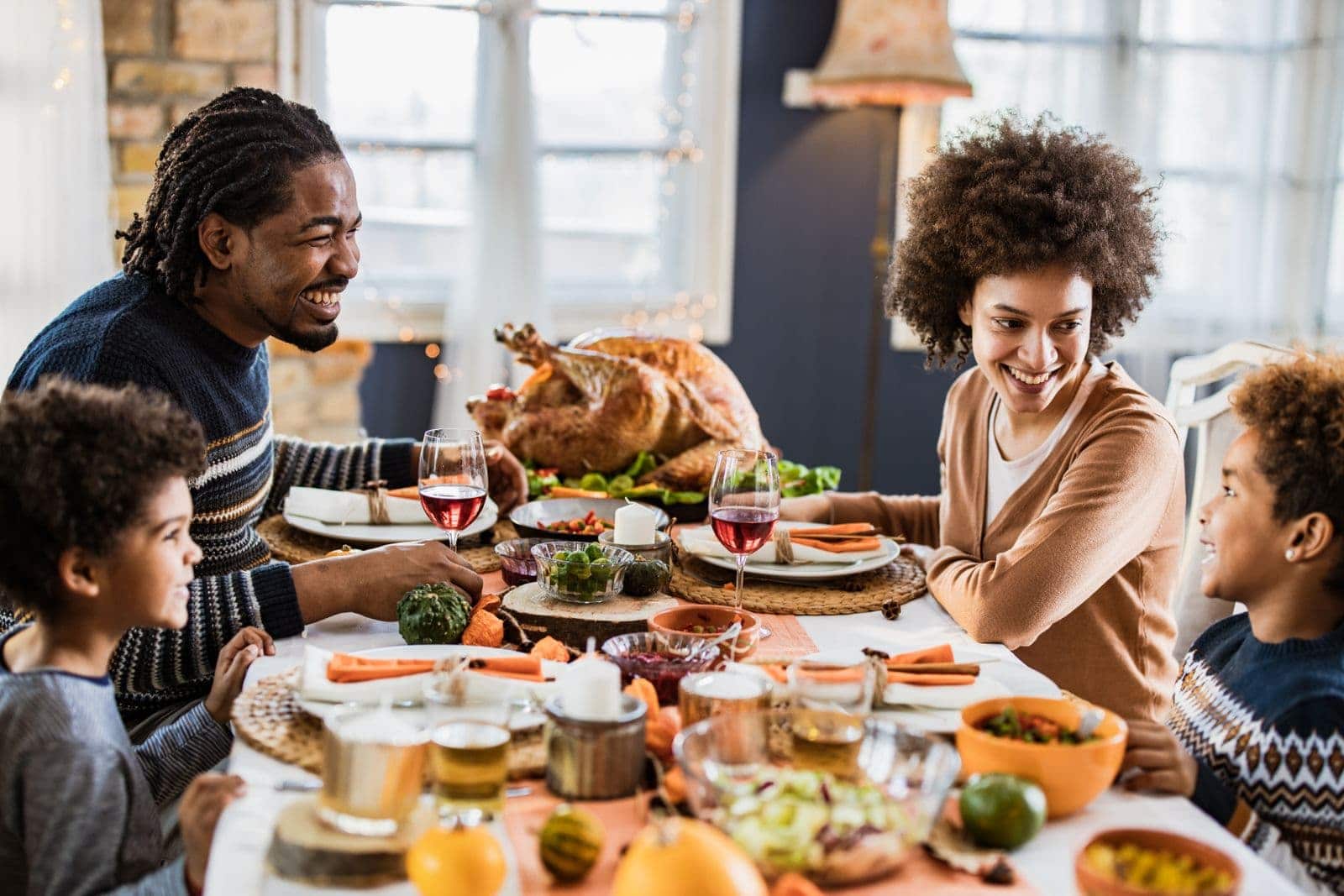 More than just another long weekend, Thanksgiving is a holiday that brings us back home. It's a welcome reminder of all that's good, and the perfect time to take stock of what we have.
No doubt, this year's holiday will be a bit different. But it might be that much more important to express and share our gratitude for the good things we have. Family, friends, our health, and our homes are the simplest but most important things in our lives. They might even be what we most take for granted under more 'normal' circumstances.
Perhaps the silver lining to the past months is the renewed connection and appreciation for life's simple pleasures. And a reason to be thankful for what we have. As we consider our lives with perhaps more intense feelings of gratitude this Thanksgiving, and as we turn our attention back to home, we can see how versatile our homes, large and small, have become.
Remote work, homeschooling, entertainment, and exercise – these are only a few of the activities we must now perform within the confines of the same four walls, day in and day out. It's no surprise if you're feeling cramped. It's not easy trying to adapt your space to so many new stressors.
There is a relatively easy fix, however, if your home feels like it's coming apart at the seams as you try to balance the demands of home, work, and school: create a multipurpose room!
Look to underutilized spaces – walls, corners, or even entire rooms – to relieve some of the pressure. Transform any area in your home easily, including that sadly underused guest room, into a functional home office.
Consider it a project for a very different Thanksgiving weekend this year.
Start with a Murphy Bed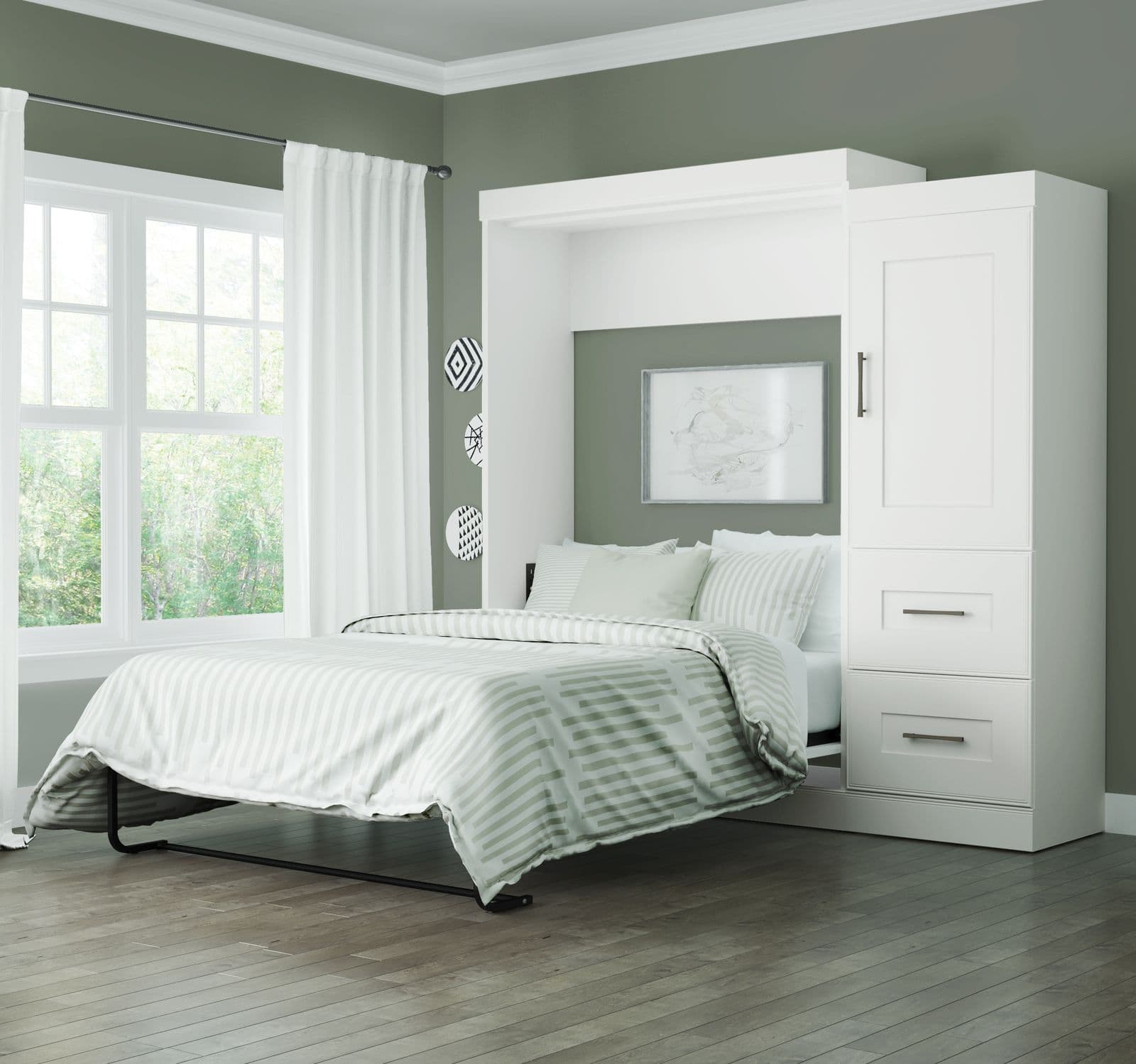 One of the easiest and most effective space-saving solutions is to install a Murphy bed (also referred to as a wall bed) to any room or area that needs to be multifunctional.
A Murphy bed folds away when you're not using it so it's out of the way when you need to get to work. Free up floor space and transform unused vertical wall space into a sleeping and storage area easily and conveniently.
Many models come with elegant cabinetry for additional storage to suit just about any decor. Shelving units, closed cabinets, sofas, and even a desk option can accompany your Murphy bed. Make the most of your available space without appearing cluttered or cramped. In fact, enjoy just the opposite: a sense of spaciousness that you'd never get with a conventional bed.
When you're able to welcome guests, a quality Murphy bed easily folds down to provide a bed that's every bit as comfortable as its conventional counterpart. So much better than hosting loved ones on an air mattress or pulling out a heavy, lumpy sofa bed!
Look to Your Corners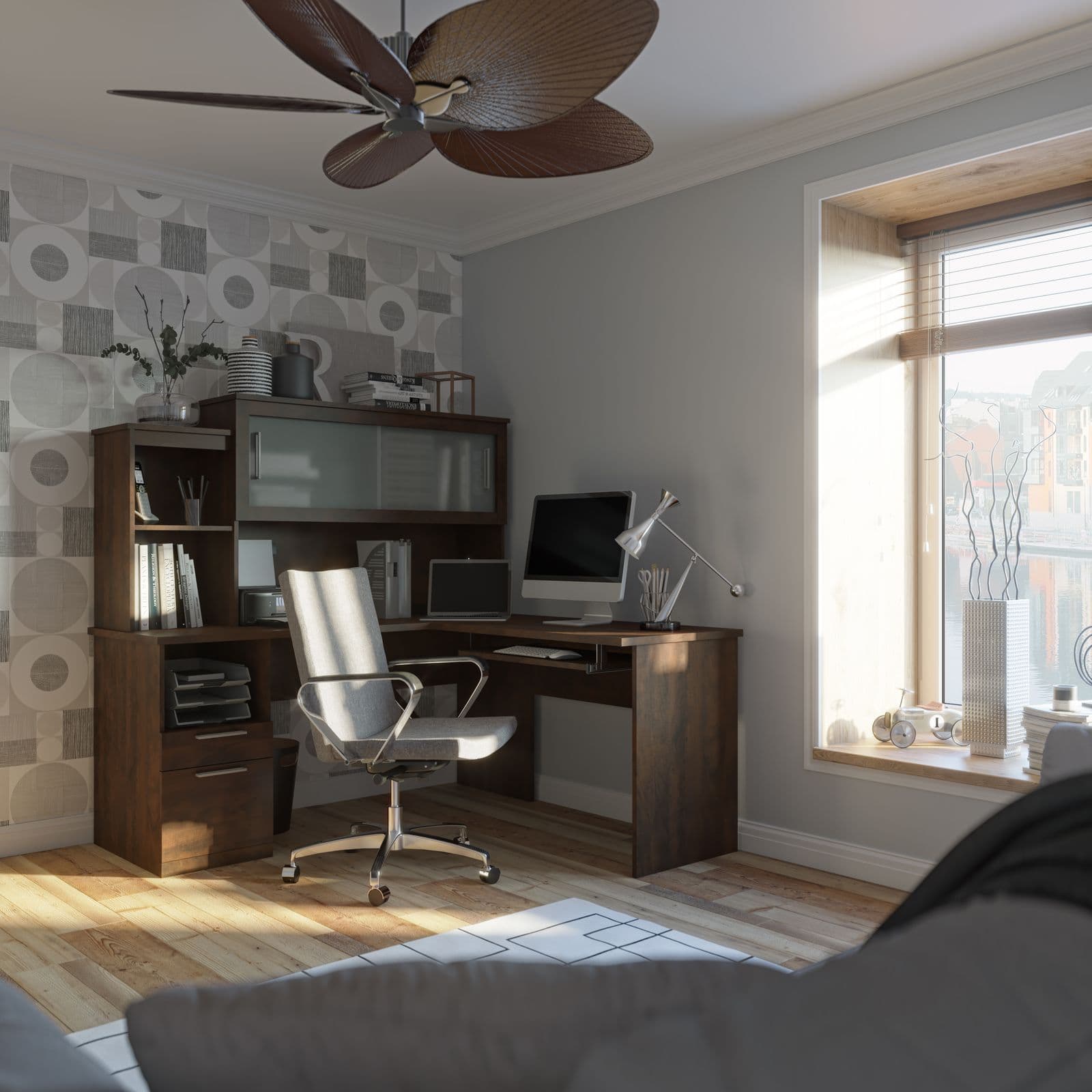 It's amazing how much space is available in your home, no matter how small – you just have to know where to look!
Corners, in particular, are often underutilized and completely overlooked. For instance, if you're looking for a place to tuck a small yet productive home office, a corner is a great place to incorporate a desk. An efficient, space-saving L-shaped desk with storage frees up floor space and appears to increase the capacity of your room.
Corner desks with storage keep all of your work or school essentials within comfortable arm's reach without taking up the space of a conventional desk. Depending on your layout, the versatile L-shape can also help delineate your workspace from the rest of the room. Enjoy a designated office space in any multipurpose room. You could even coordinate your desk with a Murphy bed to create the ultimate home office/guest room.
Look Up, Look Way Up!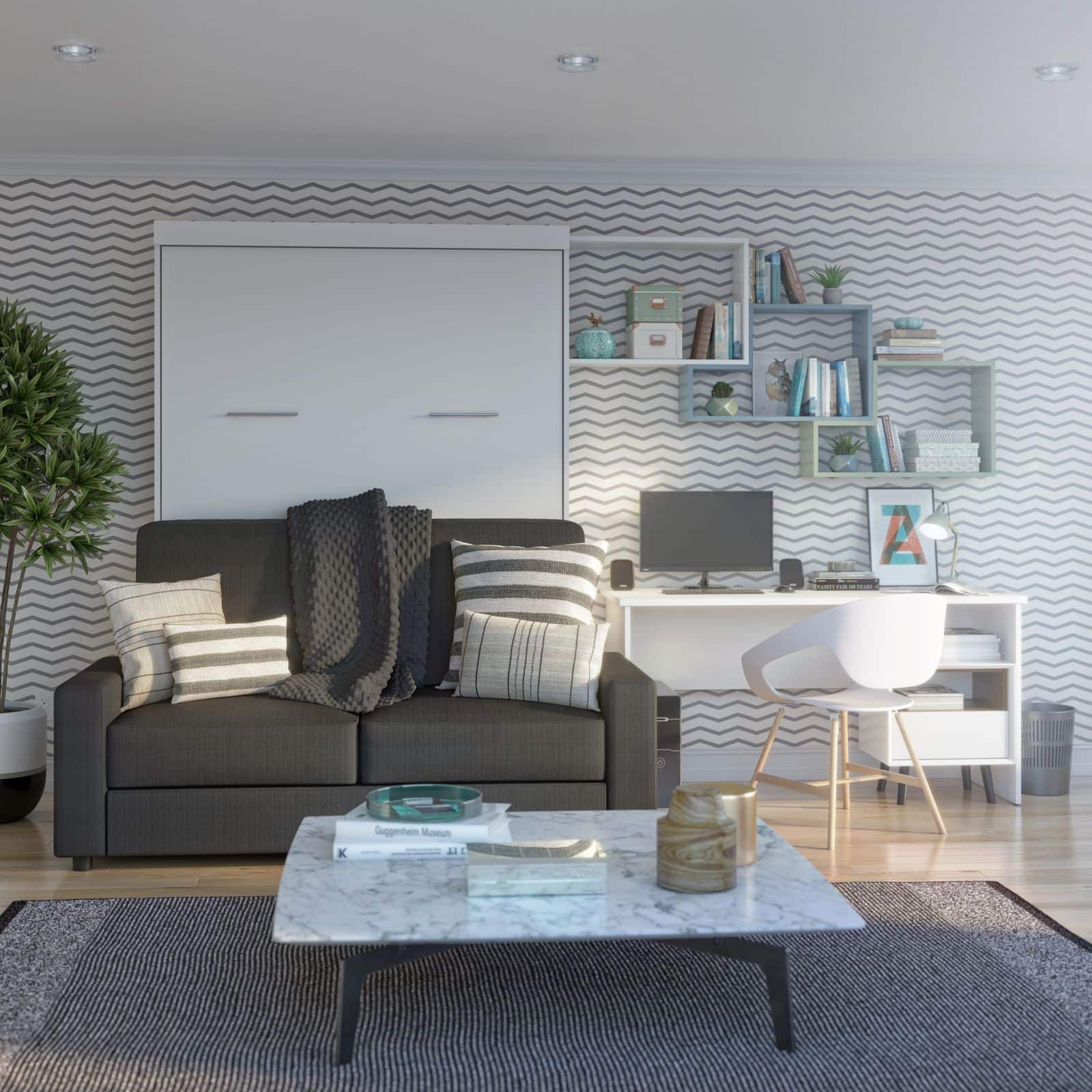 When it comes to designing and decorating a small space, you have to maximize all the square footage available. That means efficiently utilizing your vertical space.
Wall space is valuable real estate in a multifunctional room and not simply to hang art or family photographs. Use your walls practically, particularly if it's for a home office. Storage is key to productivity and efficiency and managing the demands of your workday. Try installing floating shelves, pegboards, cork boards, or hanging cabinetry.
Keep everyday items on lower shelves. Install storage up higher, closer to the ceiling, for items you need, but not frequently.
The less floor space you occupy, the more efficient, tidy, and practical your multifunctional room will be, for everyone who uses it. Consider that Murphy beds are literally designed to free up floor space and put your walls to good use.
Creative Solutions to Reduce Clutter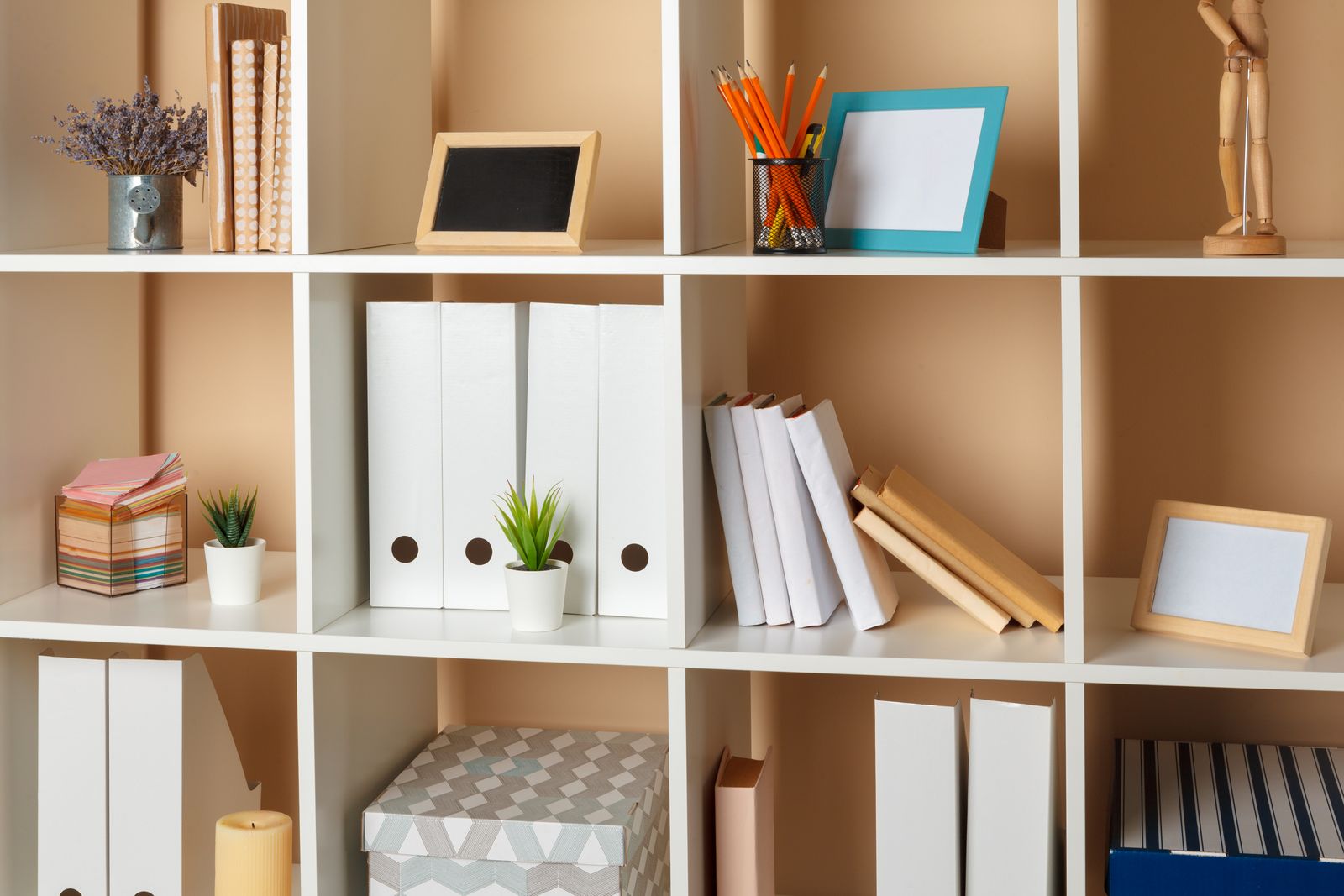 A place for everything and everything in its place will keep your space tidy and much more efficient. A multifunctional space will most likely have more stuff and require more storage solutions than a dedicated, single-purpose room. So, you'll have to get creative to manage clutter.
Fortunately, there are seemingly endless storage options available – purely functional as well as more stylish to suit your decor. Economical and easy solutions can be as simple as decorative boxes, baskets, bins, hooks, pegboards, or cork boards. 
Need something more substantial? Look to cabinets (tall or short, rolling on casters) or shelving units, hutches, and other attractive and practical pieces that will help keep your office clutter-free, organized, and tidy.
If you've chosen to install a Murphy bed in your multifunctional home office, then you should opt for one with complementary storage options to help with organization.
It's Home – It Should Still Feel Homey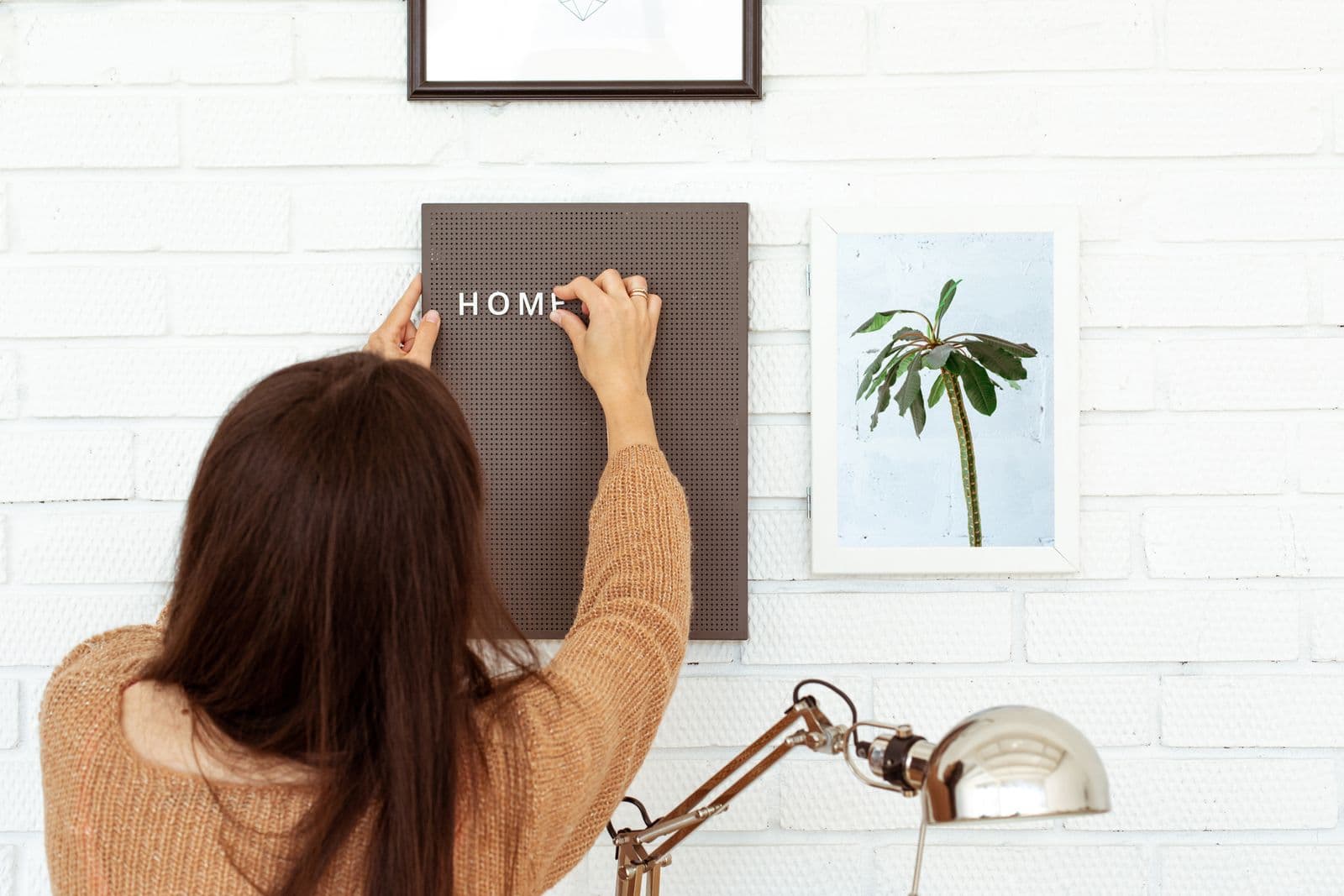 Even if your home is more multifunctional than ever, it should still embody the spirit of your personality, your family, and your lifestyle.
It's not an office cubicle – it's also your living room, dining room, guest room, or bedroom.
Your home, no matter how multipurpose it has to be, should still feel homey. Yes, it may now be where you work and homeschool, but it's still where you live. It's your refuge from the uncertainty and stressors of the outside world. No matter what, your home should continue to feel that way.
So, this Thanksgiving, take extra stock of what it is to be at home and what it means to you and your family. And remember how fortunate you are to have a home that supports all aspects of your diverse and busy life.
Categories
Home Office