While we may rely on our electronic devices more and more to provide us with the majority of our information these days, we all still likely own a beloved collection of books.
How, then, to best store the years' worth of reading, old and new, that fits with our decor while also encouraging us to dive into those precious volumes once again?
Unlike its traditional counterpart, the modern home library no longer has to be its own room; it can be seamlessly incorporated into a wall in your living or dining room, the long wall of your hallway or even under the stairs.
Your literary collection is very personal and integrating and displaying it into your decor is an art unto itself. To help you display your books while conveying a sense of relaxation and an invitation to read within arm's reach, here are six considerations when creating a personal book sanctuary, incorporating it beautifully into your space, large or small.
After all, in the words of Roman scholar Marcus Tullius Cicero, "If you have a garden and a library, you have everything you need."
Choose Between Freestanding Furniture Versus Built-Ins
This decision will be determined by the space you have and how you'll decide to maximize it. There will be advantages as well as challenges to each.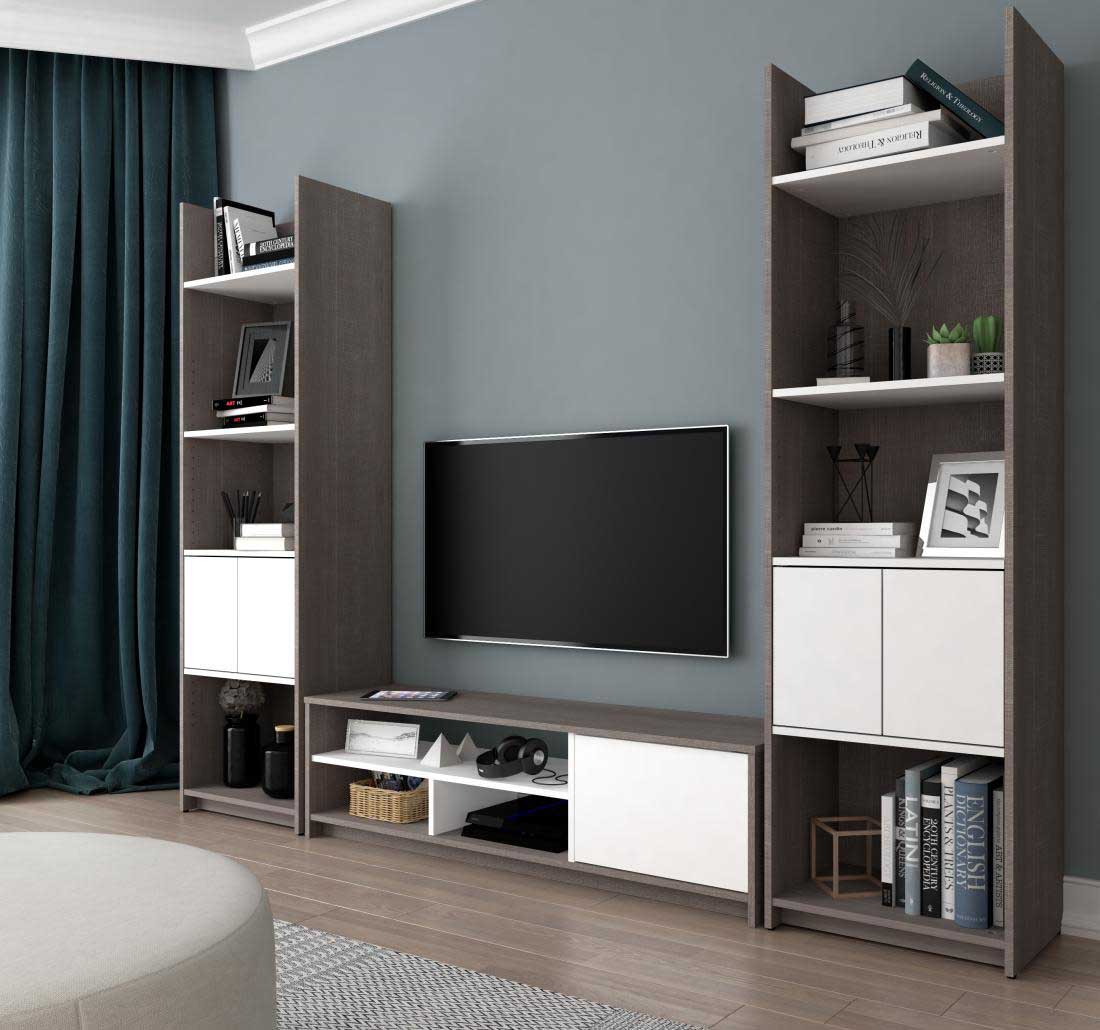 Freestanding furniture may be a little easier to integrate into your design style but isn't necessarily the most efficient use of space. However, a piece of furniture can bring unique personality to the room.
Be prepared that built-ins, while making use of space more efficiently – from floor to ceiling in some cases – will be something of a permanent addition. Built-ins, whether pre-made or custom, don't have to mean compromising your style. Look for ways, mouldings and finishes as an example, that can help incorporate them into the existing style of the room.
If you've jumped in and decided upon a floor to ceiling arrangement, or are maximizing vaulted ceilings, you'll need an easy way to access those books on the higher shelves. A rolling ladder is a very practical and oh-so-stylish solution to access your entire collection regardless of how high it sits.
Get Organized
Take an inventory of your book collection as a first step.
Ensure that whatever storage solution you use is tidy and balanced, keeping heavier books grouped towards the bottom with lighter weight volumes towards the top.
Catalogue your books according to style, size, subject matter, and colour. This approach mitigates potential overwhelm of random items into a fresh, bright, orderly complement to your existing decor.
Consider Your Existing Decor
The materials you choose should reflect the overall aesthetic of your design.
Contemporary? Keep your materials sleek: metals, glass, acrylic.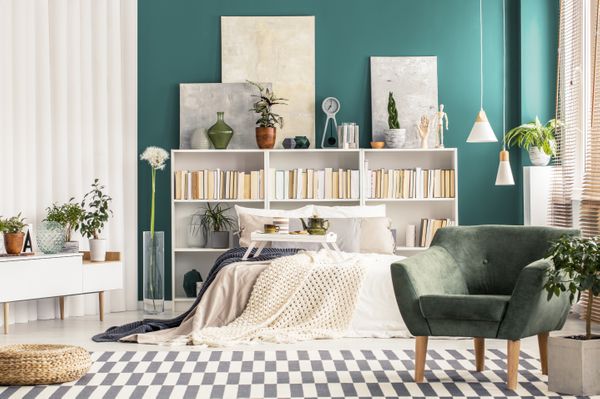 Shabby chic? Look for products and materials that incorporate a more vintage tone and feel; decorative finishing and mouldings, chalk paint, antique or Victorian details.
Look at the Style of Your Book Collection
Your completed library will serve to showcase your literary collection so it's important to consider which books will be featured front and centre and those that can find a place with less prominence.
Do you have several leather-bound volumes? Keep them together in a single plane providing for visual interest in color, texture, and a sense of history. If yours is a traditional home, vintage publications can actually help support your overall decor.
Coffee table books can be stacked and positioned to provide easy accessibility but also punctuate a row of books arranged in an upright row.
Make Full Use of Your Walls
Floor-to-ceiling shelves stuffed with books are delightful things for most of us. The truth is, nearly any wall that could benefit from a large piece of art or a focal point will benefit from wall-covering built-in bookshelves.
Seating Is Key
There is nothing better than getting cosy and curling up with your favourite book! A comfy chair is a no-brainer or an inviting sofa upon which to lay should be part-and-parcel of your library plans.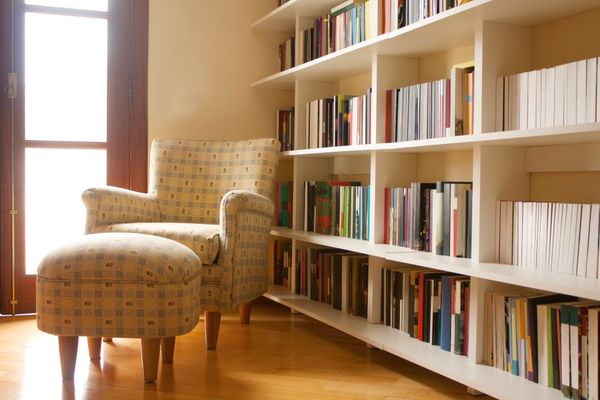 Consider an inviting window seat as the perfect place to curl up with a great book and incorporate your book display around this feature.
The days of dark, studious, academic home libraries are long gone. To encourage spending time immersed in your precious collection of literature – especially in this Internet Age – there has to be added incentive to spend time with your books.
Have fun creating a book nook where there's comfortable, cosy encouragement to experience the joy of reading.
You may also like:
Ideas to Inspire the Perfect Dream Office in Your Kitchen!
Categories
Design