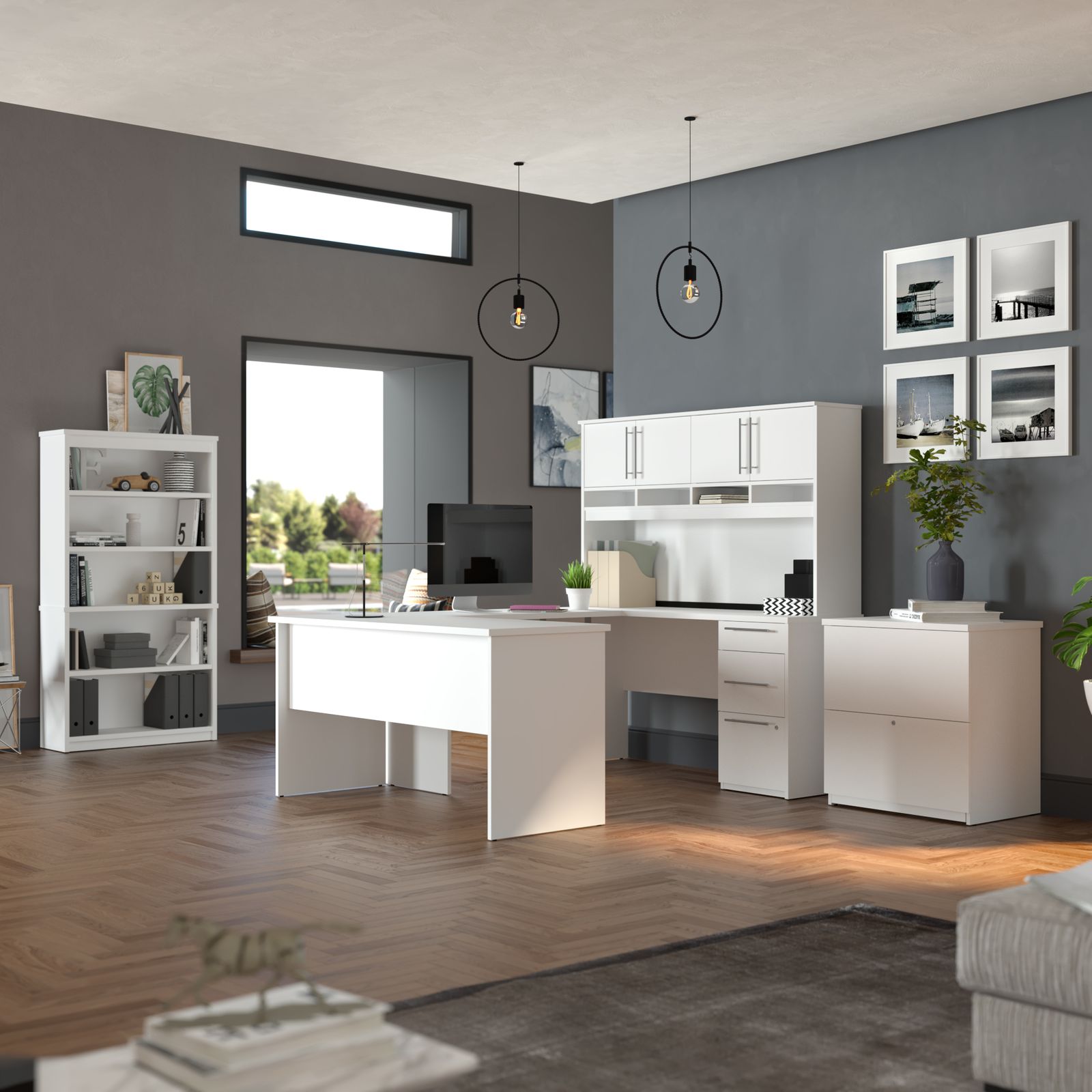 When you think of an office, the first piece of furniture you think of will probably be a desk. Next, will most likely be an office chair, and not far behind will surely be the trusty filing cabinet. While a file cabinet might not seem all that important to some, it has certainly earned its place as an office essential for good reason.
Many businesses are trying their best to go paperless, but operating a completely paper-free workplace remains a difficult — perhaps next to impossible — goal to attain. Important files and paperwork pile up quickly, and that's why a file cabinet is fundamental for most lines of work. Filing cabinets can be small and discreet and are a great way to keep your office space clutter-free and organized, especially in a home office. Keep reading to find out how the right filing cabinet can vastly improve your remote work experience.
Why a Filing Cabinet Is Important in a Home Office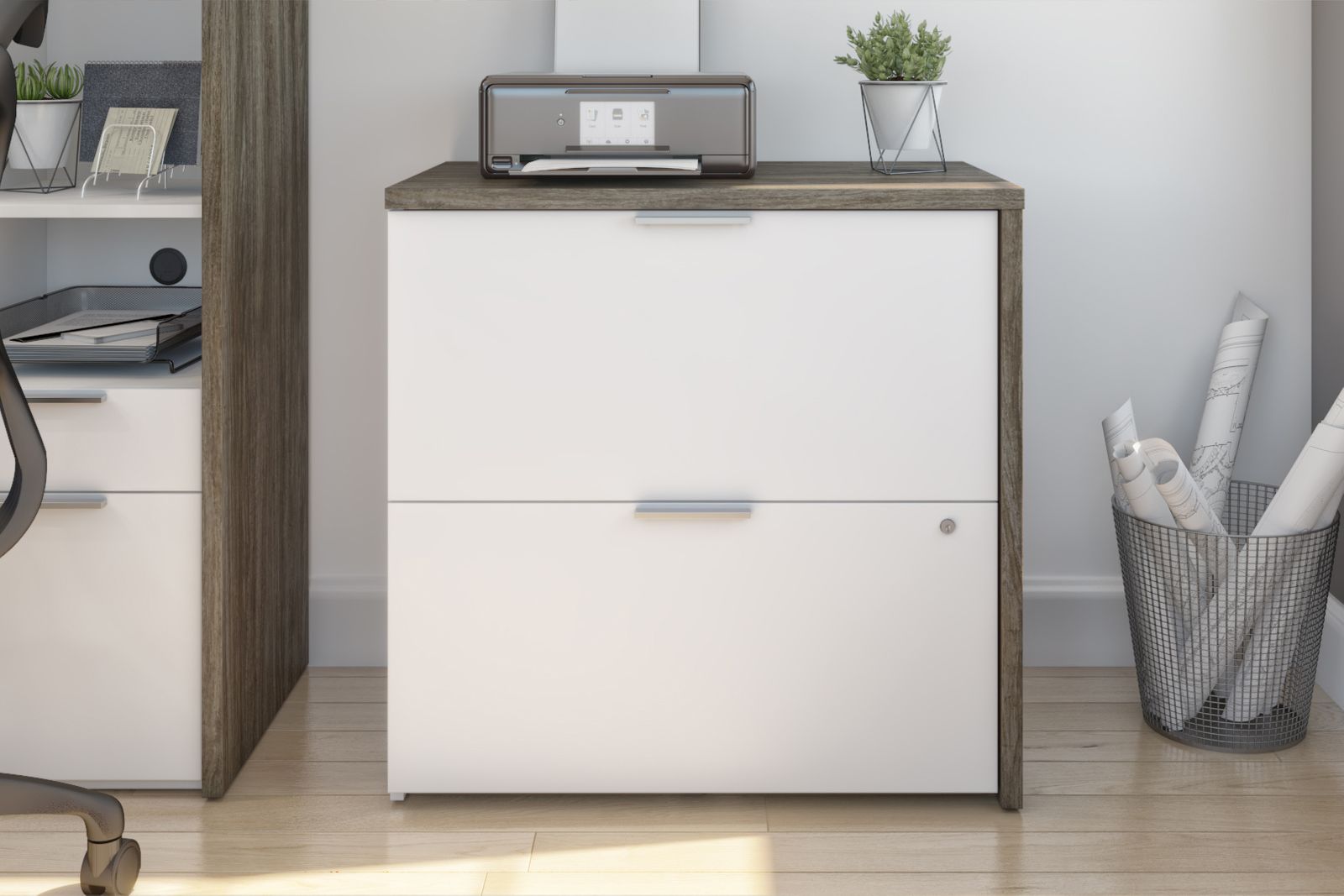 You might be asking yourself if you really need a file cabinet for your home office — the answer is yes! No matter the job you have, odds are, you have some kind of paperwork that requires filing — contracts, receipts, spreadsheets, you name it! You might be thinking you can just place those papers on your desk or on a table or nearby counter, but this is a bad idea. Your home office is, quite clearly, in your home, and the last thing you need is to create clutter and disorder in your personal space.
Ideally, you want to keep your job and work area as separate from your personal life as possible, and that means keeping your work documents in a designated place, away from the other parts of your home. A commercial office might have a nice, finished basement with endless shelving meant for storing old documents, but your home might not, and that's perfectly normal. That is why it is so important to keep your paperwork organized and stored in a distinct work area in your home. Not only will this help you when you are working, but it will also save you a lot of trouble when it comes to cleaning and organizing your home.
What Are the Different Types of Filing Cabinets?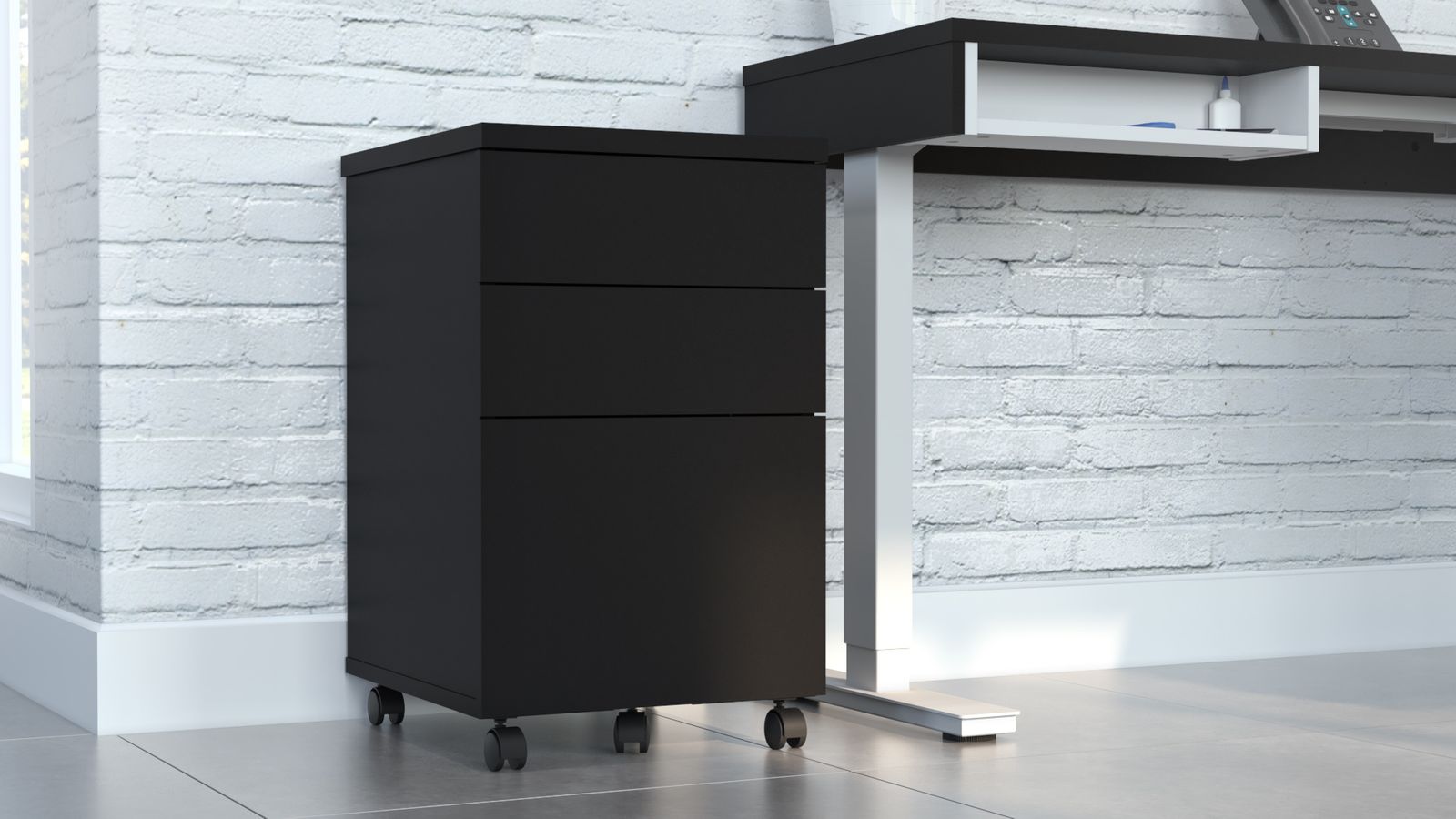 The first thing you'll want to consider when buying a filing cabinet is what kind of cabinet is best suited for your work and your space. Believe it or not, there are several kinds of file cabinets to choose from:
Lateral File Cabinet: This kind of cabinet offers wide drawers that can usually hold letter, legal, and A4 size paperwork. These units are generally on the shorter side, meaning you can look through them while sitting. You might even be able to find an option that matches your desk in color and height so you can place it next to your desk and extend your work surface.
Vertical File Cabinet: As you may have guessed, vertical file cabinets tend to be tall and narrow with deep drawers that can hold numerous files. These units can fit nicely into nooks and crannies in your home office. They also tend to have more drawers than lateral file cabinets since they are taller.
Mobile Pedestal: This nifty unit is equipped with casters so you can move it around your office whenever you want. Generally small in size, mobile pedestals can fit nicely beneath a standard table desk. Most models also feature locking casters so you can lock your mobile pedestal in place once you've found the perfect spot for it.
Flat File Cabinet: These cabinets are quite unique and are specially designed to accommodate fragile documents that need to lay flat when stored away — blueprints, artwork, etc.
What Size File Cabinet Should You Get?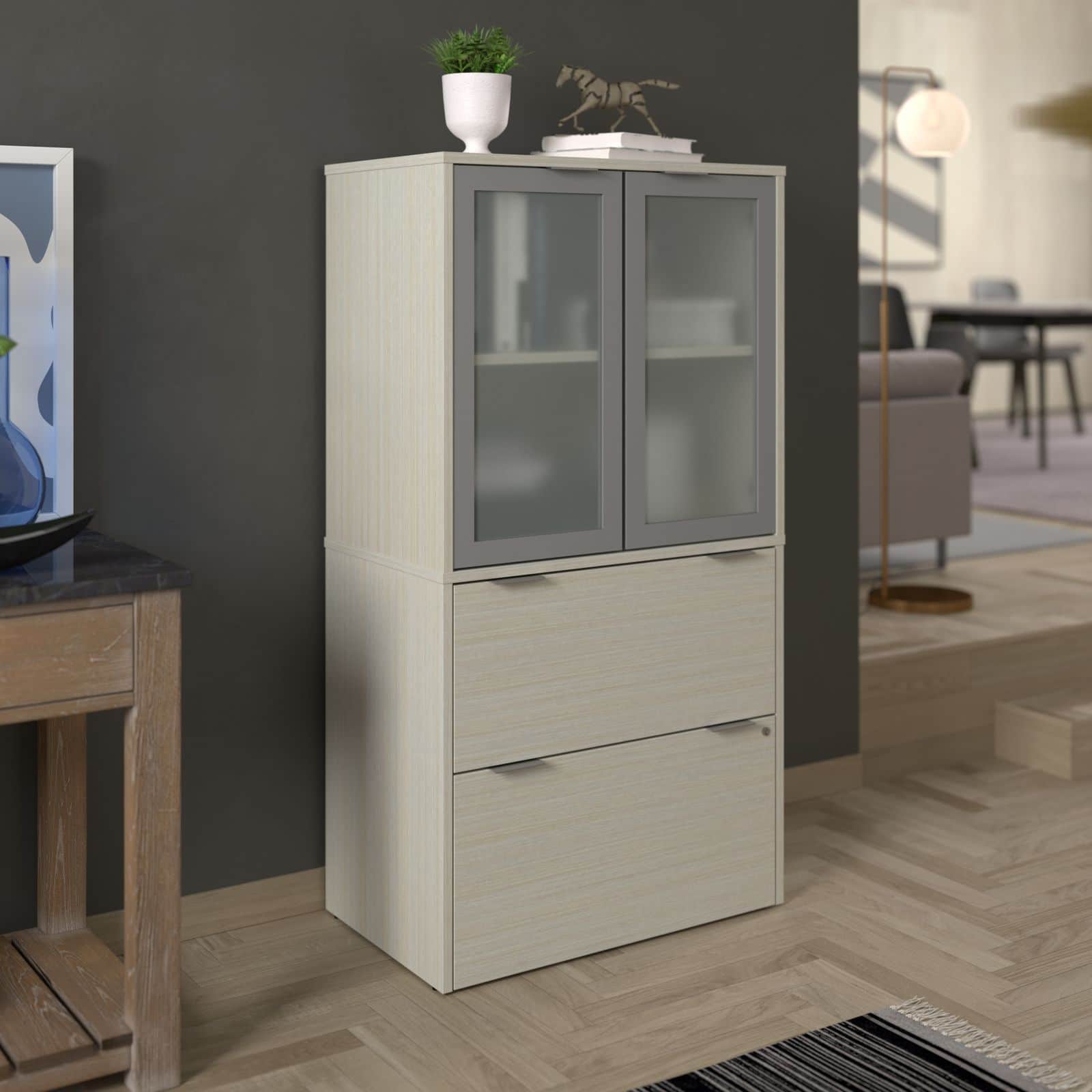 The type of work you do and the space you have for a filing cabinet in your home office will determine the best filing cabinet for you. Someone with a small workspace may prefer a mobile file cabinet that can be moved out of the way when not in use, while an architect or an interior designer might require a flat file cabinet for their designs.
First, consider your space. Do you have enough room for a wider unit such as a lateral file cabinet? Do you have wall shelving that will prevent you from setting up a vertical file cabinet? If you cannot accommodate either of these units, then you are probably better off with a mobile pedestal.
That being said, you also need to consider your workload. If you have a lot of paperwork and have enough space for a larger filing cabinet, you would be better off opting for the lateral or vertical model. After all, more drawers provide more space for your documents. If your work requires you to keep your documents unbent and absolutely wrinkle free, then you will no doubt require a flat file cabinet, especially if you work with oversized sheets of paper.
Do You Need a Lockable Filing Cabinet?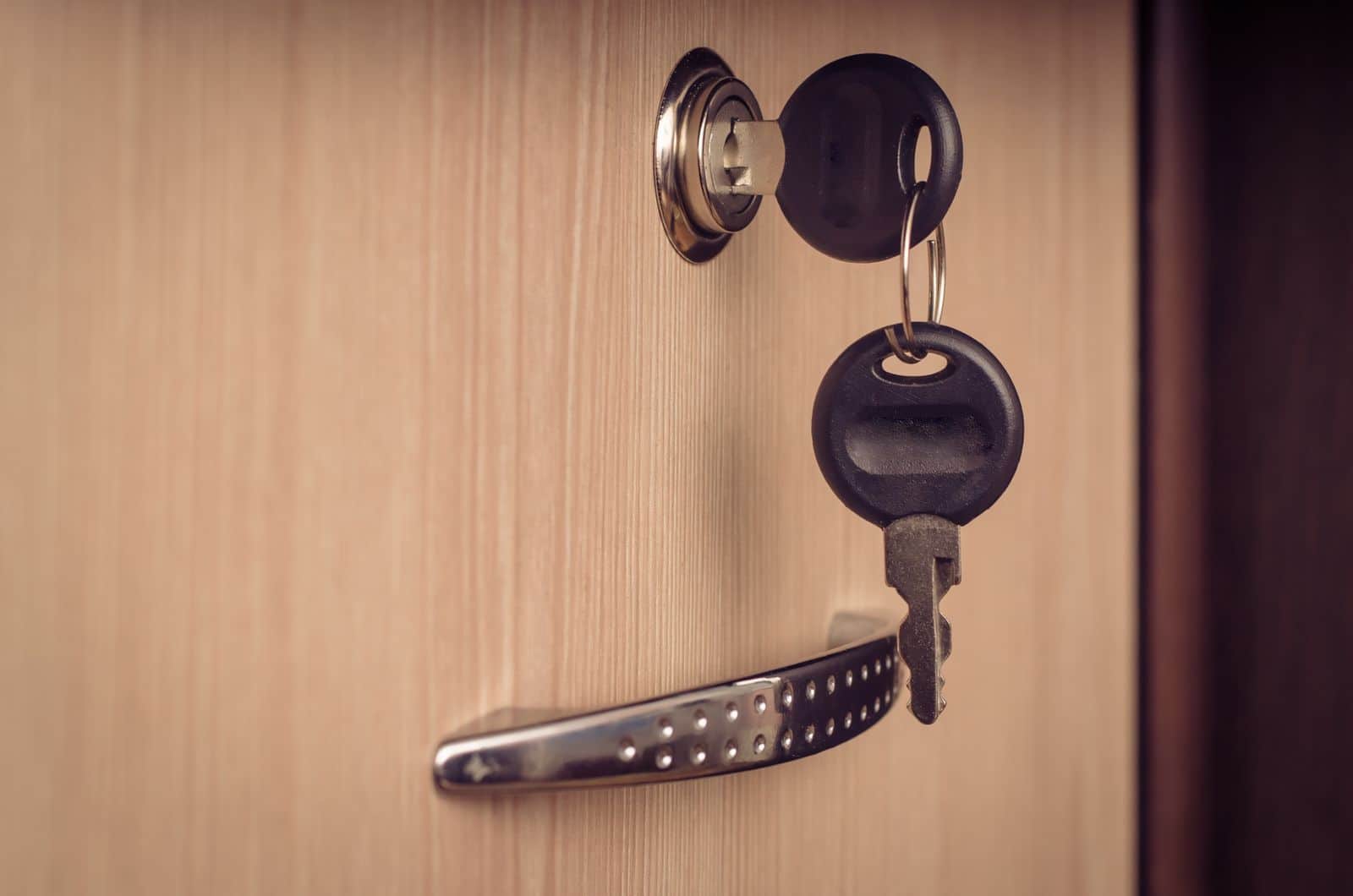 Before you purchase a file cabinet for your home office, you will need to consider the sensitivity of your paperwork. Contracts, legal documents, anything that has someone else's or your personal information on it can be considered sensitive. Identity theft is a growing concern in today's age, and while much of it occurs online, that doesn't mean you shouldn't protect your hard copies as well.
If you deal with very few sensitive documents, then maybe you would benefit from a file cabinet with only one lockable drawer. This way you could protect the important stuff but also easily access your other drawers when necessary.
It's also possible that your home office is easily accessible to everyone in your home. For households with curious toddlers and small children, this can sometimes be less than ideal, especially when the urge to play takes over. A filing cabinet with a lock is one way to keep your children away from your paperwork and to prevent them from accidentally making paper crafts or scrapbooks with your work files.
How to Keep Your File Cabinet Organized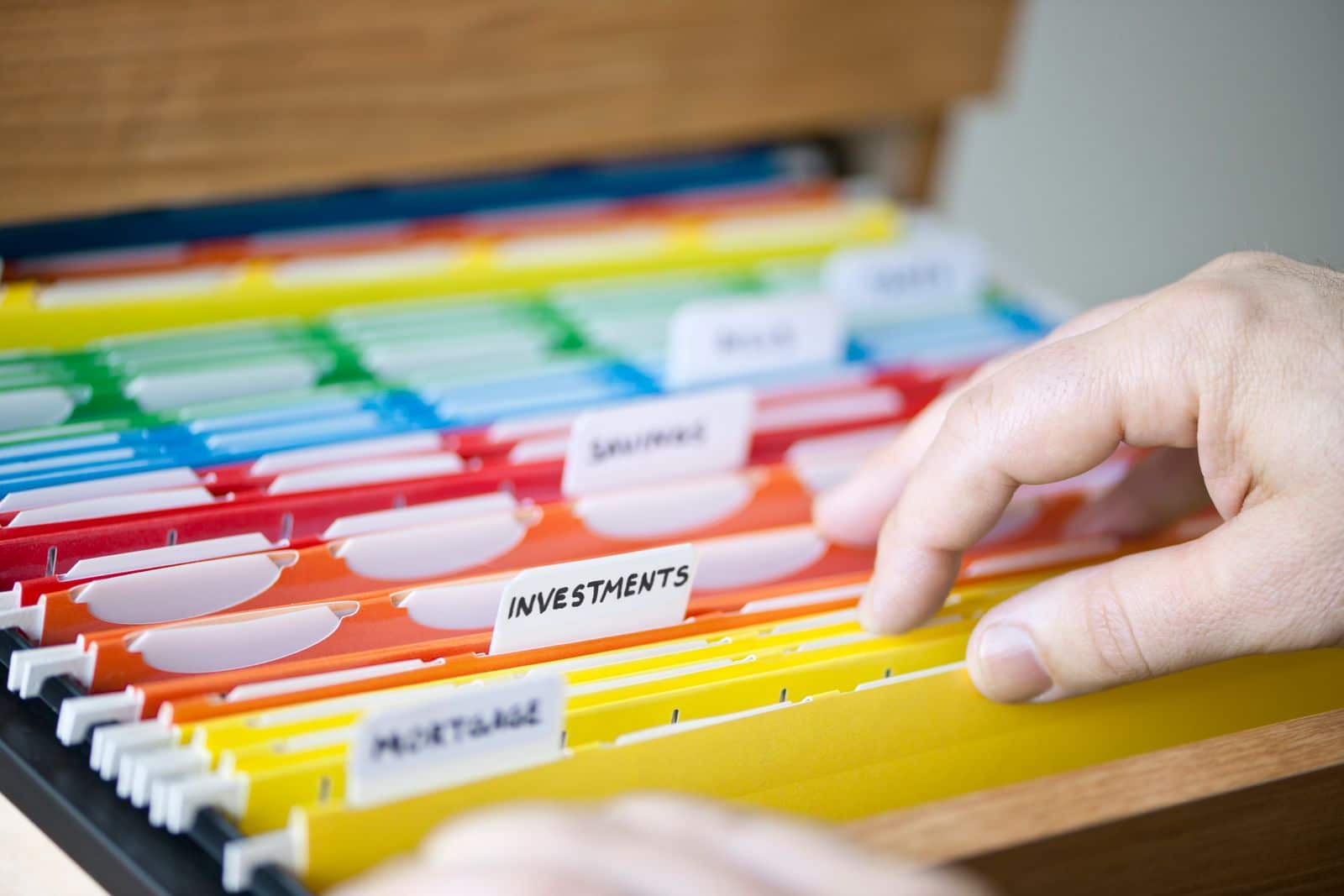 Lastly, once you've purchased your file cabinet and selected the perfect spot for it in your home office, you'll need to develop a filing system. David Allen, author of Getting Things Done: The Art of Stress-Free Productivity, stresses the importance of having a place for paperwork you need to access every day, files you sift through occasionally, and old documents that are worth saving. 
All of your papers should have a home, and you should be able to easily file things away when you need to. Many people choose to sort their folders alphabetically to quickly find the documents they are looking for. Another option is to use a color-coded system that helps you identify different kinds of paperwork — taxes, memos, bills, etc. There are many ways to organize a filing system; you simply need to find one that best suits your workload. 
Ensuring that your filing cabinet stays organized will go a long way in improving your home office experience. As you can see, filing cabinets come in many shapes and sizes, making it easy for you to find the perfect one for your workload and your space. Maintaining organization in your home office is a great way to stay on top of your game so you can keep doing your best work!
Categories
Home Office