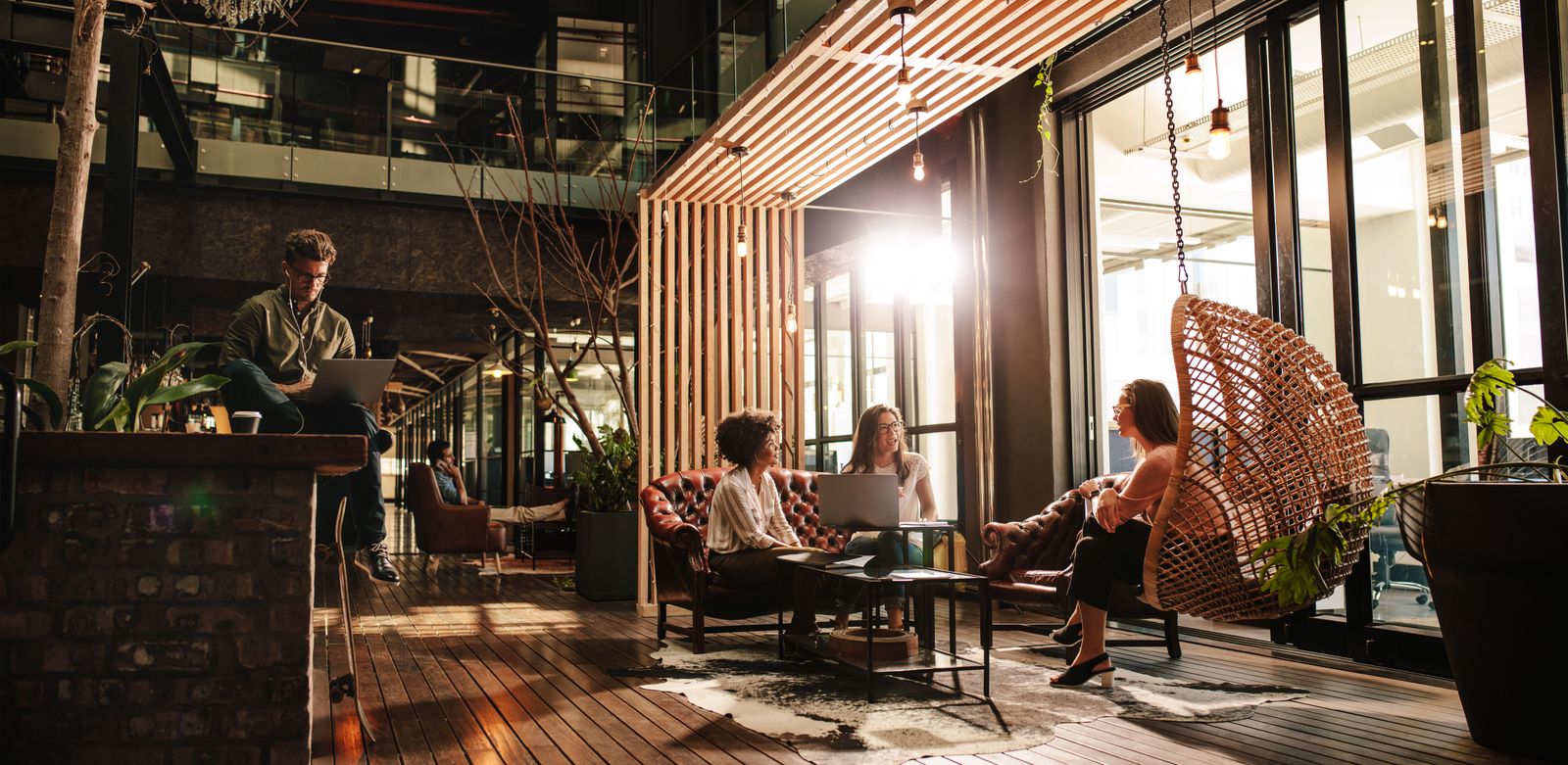 Create a positive, comfortable, and inspiring office atmosphere to improve your team's morale and productivity. The work environment you provide for your employees impacts their mood, motivation, and most certainly, their performance.
Offer a dreary office setting and you'll likely see dreary results. Promote a healthy culture at the office, thoughtfully considering the intellectual, physical, and emotional needs of your employees, and just watch the improvement in morale and productivity.
A work environment that fosters teamwork, collaboration, health, and comfort is essential for encouraging enhanced employee performance. A comfortable work environment will make your employees feel like valued members of the organization, and your company will be more successful.
Here are a few suggestions—tips to improve your office atmosphere and environment as well as your team's productivity and performance.
Create a Comfortable Work Environment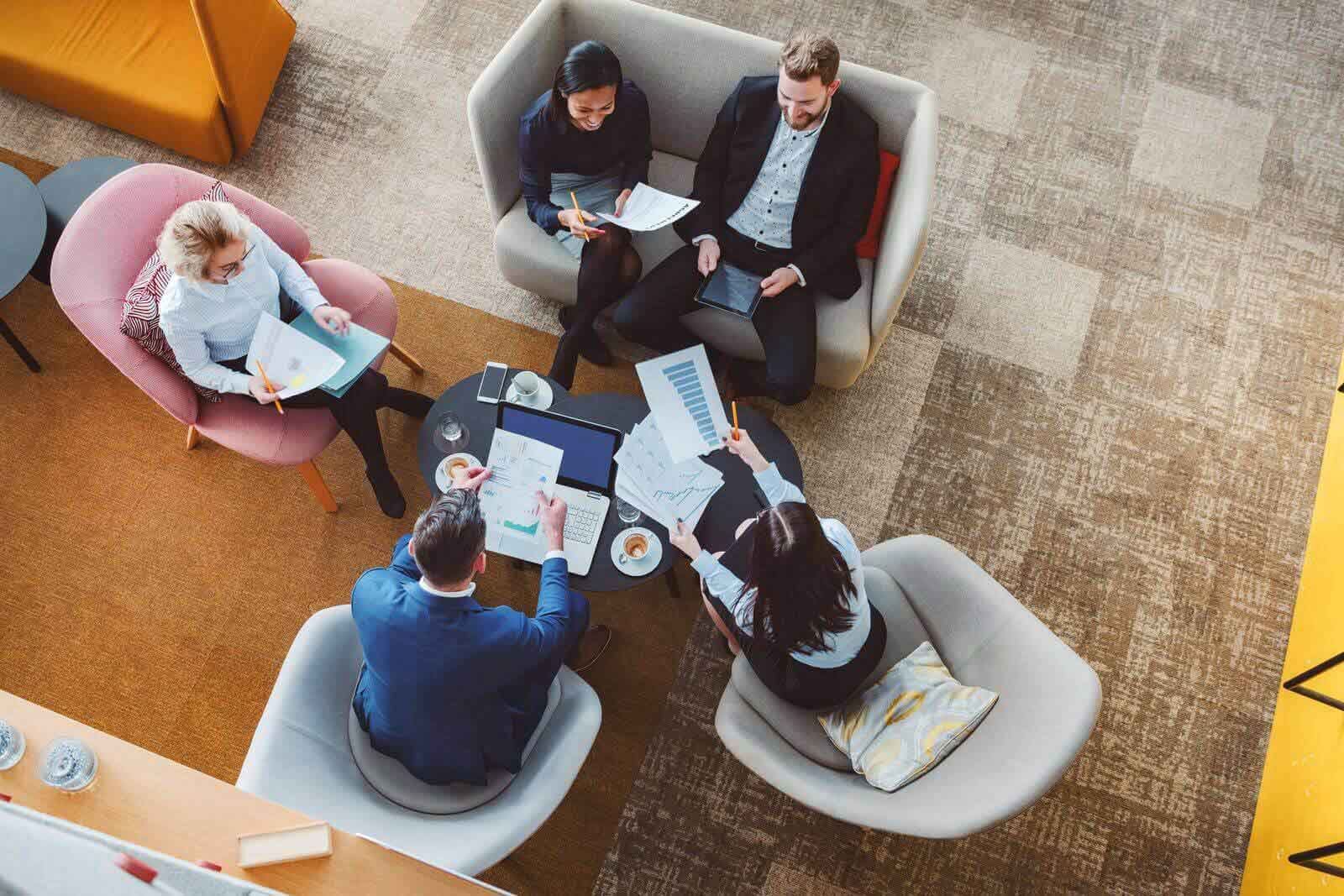 To get the best out of your team, you want them to feel comfortable and empowered.
According to Judy Village, president-elect of the Association of Canadian Ergonomists, employees need more than just physical comfort: "it's also about designing work to suit workers' cognitive and psychological characteristics."
To provide for your workers' various and individual needs, you should consider components such as ergonomically designed chairs, appropriately positioned computer screens, and adjustable standing desks. These elements not only help prevent or alleviate physical discomfort, but they can also promote enhanced focus and positively impact employees' emotional well-being.
Disruptions and distractions are bad for employees' mental health at the office as well as their productivity, and your company's bottom line. Open office plans are great—they allow freedom of movement and encourage teamwork, but remember to offer private spaces free of noise and distraction as well.
Offer your employees flexibility around the office with a choice of comfortable workspaces—comfy sofas or chairs, and a choice of whether to stand or sit at their desks. When your team can choose a space at the office where they're most comfortable, and perhaps even have the freedom to customize that space to their needs, it promotes a whole new level of workplace satisfaction.
A thoughtfully designed, clean, and attractive office has significant positive effects on employee experience. Create a comfortable, productive space that encompasses everything from natural light to ergonomic furniture to noise control and indoor temperature regulation in order to encourage positive team morale and to enhance performance.
Foster a Strong and Positive Office Culture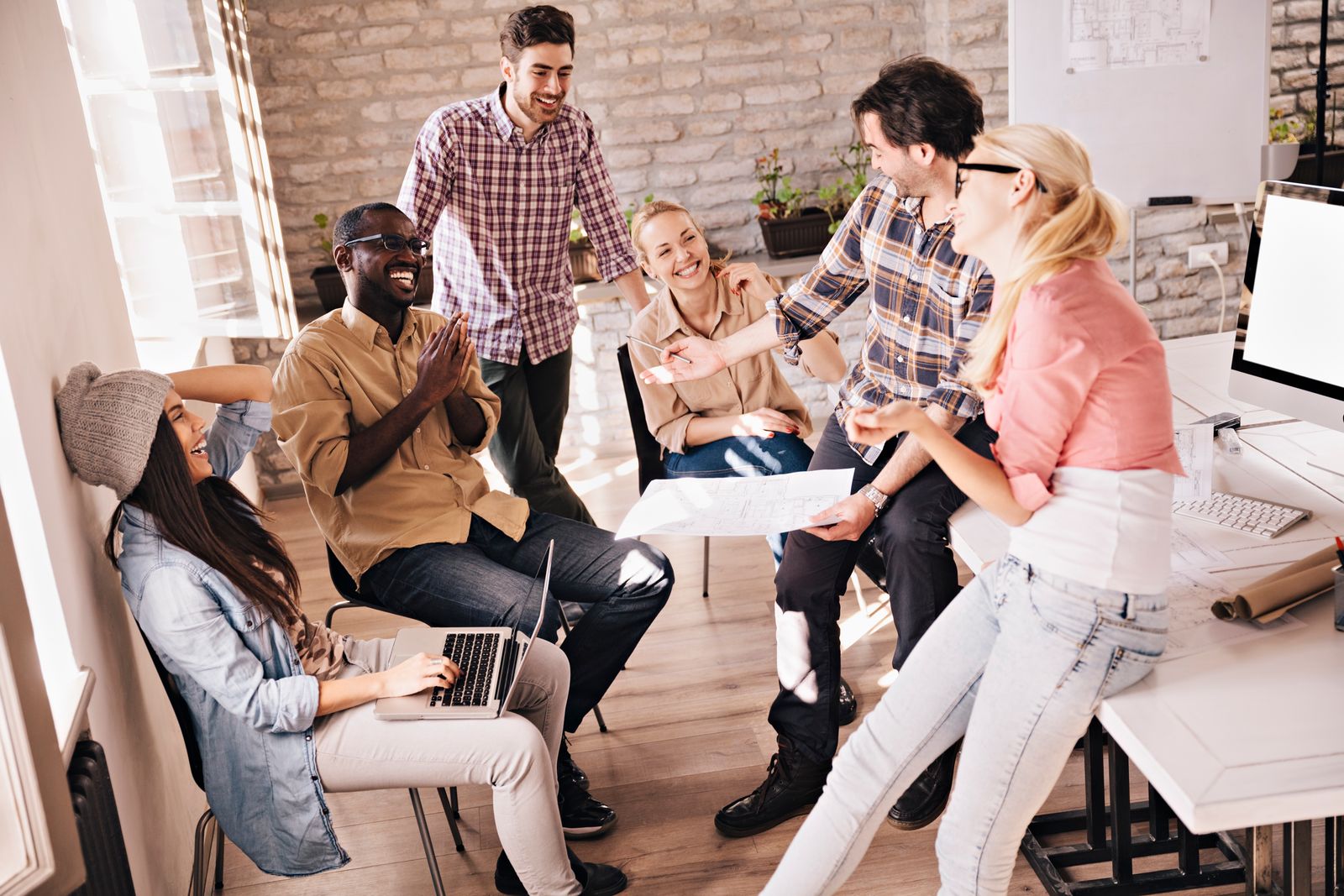 It's impossible to overstate the importance of clearly defined visions and values when it comes to fostering a healthy workplace culture. According to McKinsey & Company, companies with a strong, clearly defined identity can significantly improve their financial performance.
A healthy and positive office culture helps raise morale and improve teamwork. Efficiency and productivity are enhanced and job satisfaction is increased. Most importantly, a favorable, supportive work environment helps to reduce stress for your employees.
Of course, vision, values, and priorities will vary from one business to the other, but the main thing is to develop a culture that unifies your team and helps set a clear direction for the company.
Encourage Communication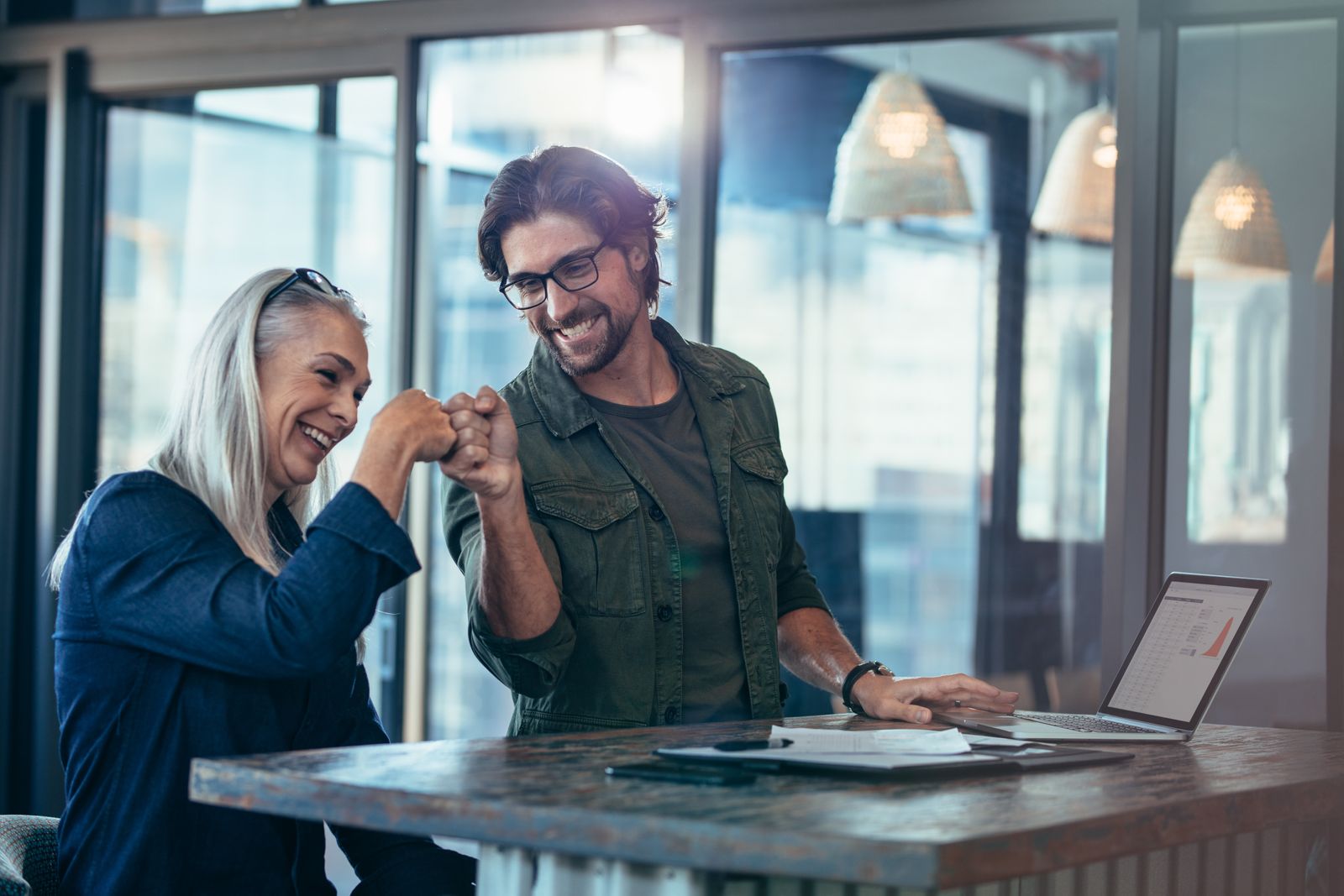 Clear, honest, and straightforward communication is the foundation of any effective team and the relationship between employer and employee. It fosters a sense of community that helps propel not only the success of projects at work but that of the organization moving forward.
Executives, upper management, and team members should be aware of how their communication affects the office atmosphere. Positive reinforcement in the workplace is a free and simple means of boosting productivity. Employees become more invested in their work and more productive when their employers recognize and praise their accomplishments.
Managers and employees need clear and specific feedback regarding their work; they need to know how their work contributes to the company's vision, priorities, and objectives. Conversely, it's important to seek feedback from the team regarding the performance of upper management as well.
A big part of effective workplace communication is to recognize employees' hard work and results. Employee recognition has the power to transform and advance an organization. Expressions of gratitude can ignite enthusiasm and increase creativity and innovation—all components that drive productivity.
Promote Collaboration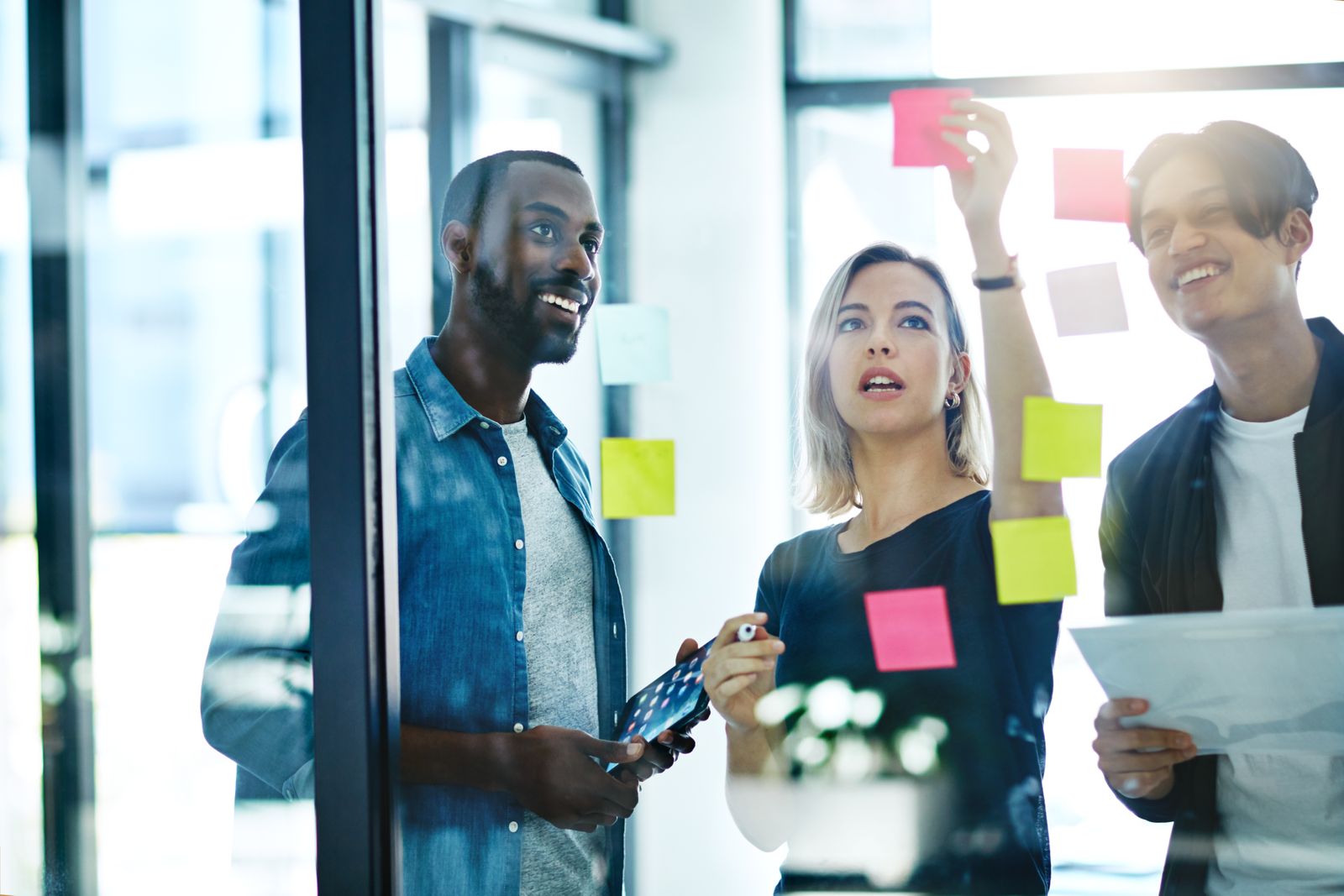 How well you support your employees' satisfaction and performance depends on the physical office environment you create, the team environment your company cultivates, and the relationships you build and nurture.
If you want to attract and keep the best people for your business, you can't just offer them a job. You have to provide them with more: an office experience where they feel comfortable, supported, and fulfilled.
Promoting a philosophy of collaboration is a key component to a satisfying workplace experience. Teamwork helps to enhance morale and, as a result, productivity and performance. Sharing the workload fosters a sense of inclusion and team building which can have a positive impact on your business. Two minds are often better than one and generally provide better, more creative results—brainstorming helps resolve problems and generate fresh ideas, and work is often completed faster when shared amongst a team.
Team members can also offer one another support and guidance as well as ideas and advice. Such teamwork can alleviate stress and improve work performance.
Prioritize Training and Professional Development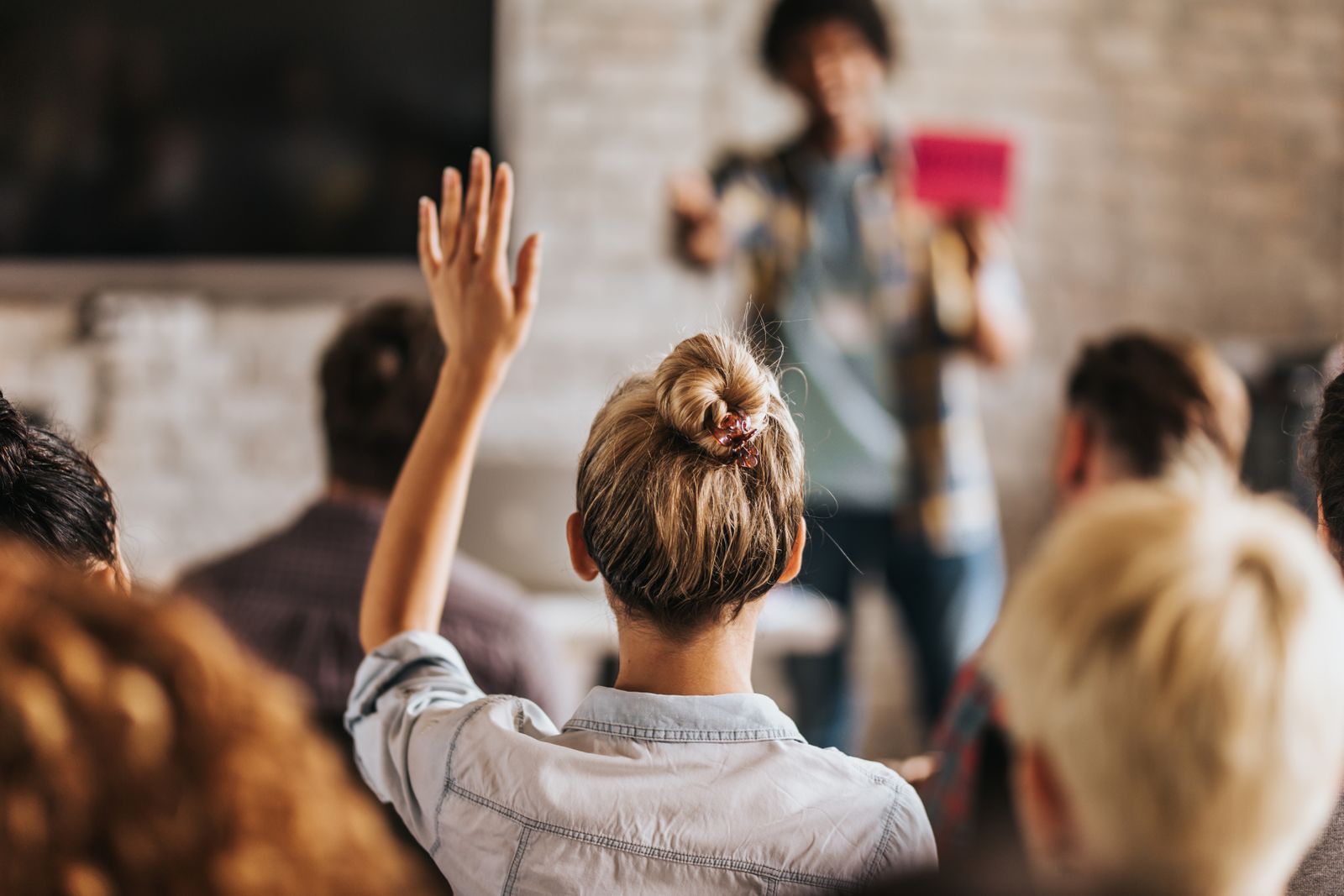 The status quo doesn't cut it when it comes to cultivating a positive work environment and a high-performance team.
Whether it's onboarding a new hire or supporting a long-time employee, providing adequate training (a comprehensive initiation and review of your company values, culture, and vision, for instance) and professional development is critical to their work experience.
Performance is enhanced and employees thrive when management understands the significance of learning and prioritizes professional development.
Training can be delivered formally or informally, with knowledge shared freely amongst team members. A business can save millions in lost productivity when they ensure that employees have the education, information, and experience to do their jobs at their best.
Categories
Business