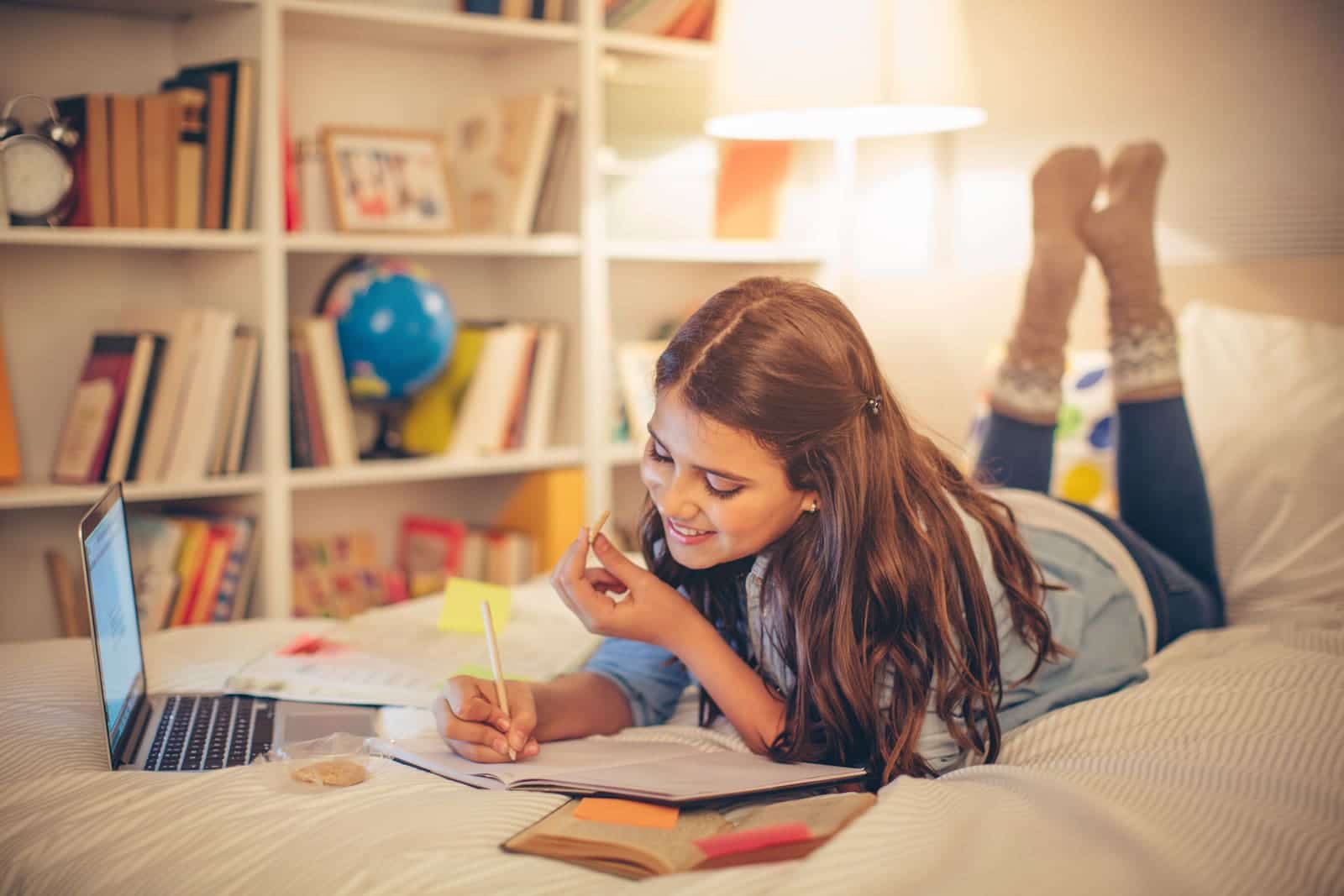 Designing any room in your home is a task that can be fun if you know where to begin. One of the first things to consider when creating the decor of a room is the room's size. Indeed, the dimensions of your space will determine what you can and can't include in the room. Once you have the measurements, you are ready to design, or remodel, your space. The other thing to consider is, of course, the room's purpose. Is it a bedroom, a living room, a kitchen? If you are creating the perfect bedroom, you should also know whose room it is. Teenagers not only need distinct furniture like a bigger desk or bed, they usually need more space in general.
Sleep Tight!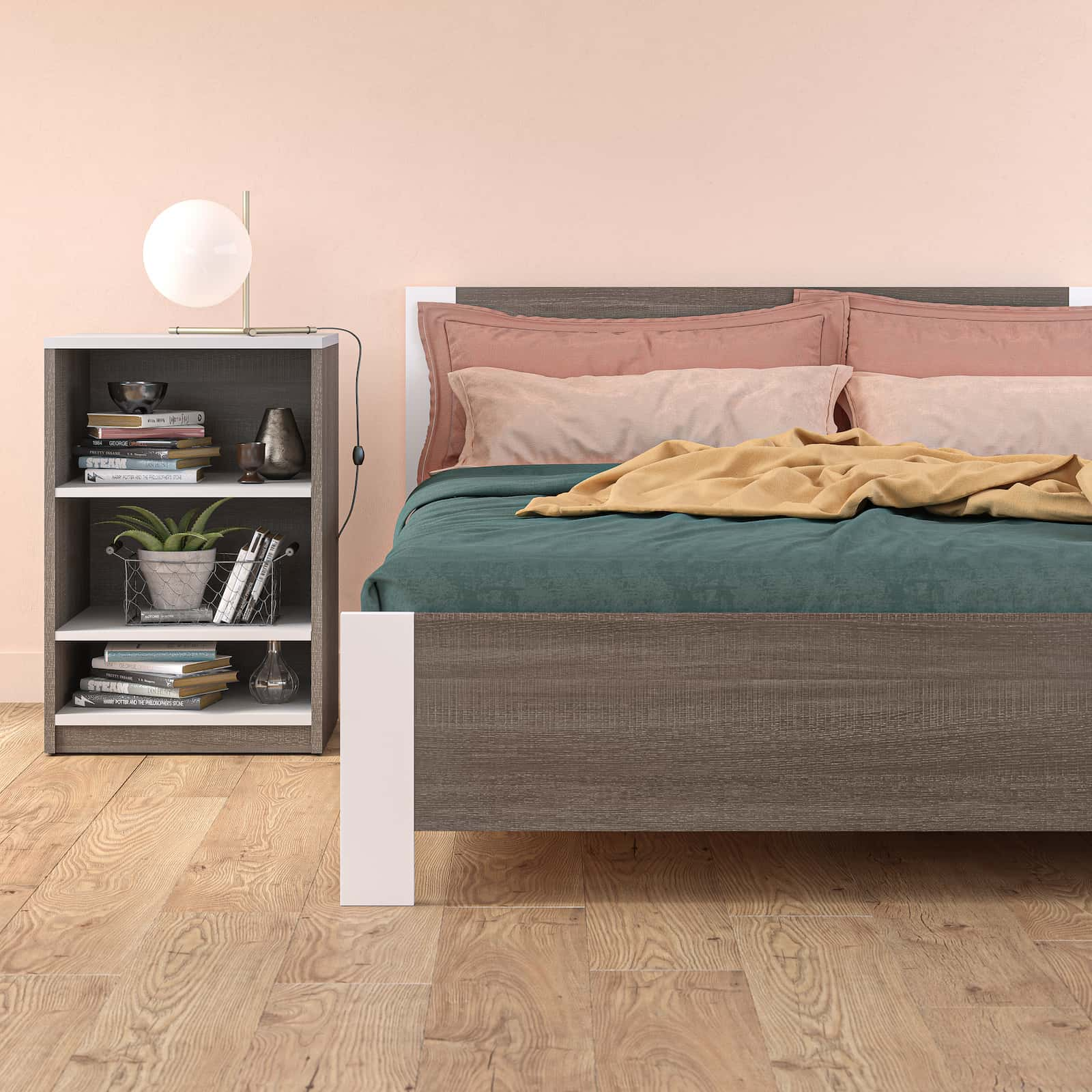 Your bedroom is the space where you can unwind after a long day of working or studying. Therefore, you should design it with your teenager's needs in mind. The most important part of a bedroom is, of course, the bed. After all, it is in the name of the room.
Choose Your Bed's Size
When it comes to choosing the bed for a bedroom, you need to know what your teenager prefers. If they don't mind having a more compact bed, a twin bed might suit them perfectly. It allows your teen to have more free space for other activities and hobbies. However, if they would rather have a bigger bed, a Full or a Queen bed might be better for them.
Discover the Storage Solutions You Need
Bedroom storage is crucial to keep the space organized and clutter-free. Obviously, your teenager will store their clothes in the closet and in the wardrobe, and their school supplies will be in the desk storage, but they might have other items that they want to put away. If so, you should consider a bed with drawers. Usually, these platform beds have two or three drawers into which your child can organize random items like souvenirs, linens, and more. You can also choose a bed with free space under it, instead of drawers. Under the bed, you can add storage bins to store different items, or you can leave the space empty. If you decide to add storage bins, we recommend the ones with wheels as they make it easier to access the boxes.
The Best Mattress for You
As important as the bed frame is, the mattress is what will provide your teenager with the comfort they need. This is why any mattress should be tailored to the user's needs. The right mattress will allow your teen to sleep soundly, which will boost their mood and energy levels. Your child can say goodbye to sleepless nights!
Maybe a Different Type of Bed
You can also choose a Murphy bed. Thanks to their dual piston system, they are easy to use. Your teenager can simply lift the bed during the day and use the free space for other activities. Bestar's Murphy beds come in various designs and sizes. Some options come with a built-in desk, a wardrobe, or even nightstands. They are ideal for smaller bedrooms since they incorporate many pieces of furniture into one.
Keep Their Clothes Wrinkle-Free
Many teenagers struggle to put away their clothes and keep them organized. If they have an organizational system that suits them, it might be easier to maintain a mess-free room. Of course, to create a system perfect for them, you need storage space.
Most bedrooms have a built-in closet, which means that your teenager might not need additional storage solutions like a wardrobe. If there is enough closet space, a closet organizer will help your teenager stay organized. Many of Bestar's units have drawers, shelves, and clothing rods, so you can have a specific space for all your teen's clothes and accessories. To organize your child's smaller items more effectively, we recommend that you get dividers or storage baskets.
Nevertheless, your teen's bedroom might lack closet space or not have a closet at all. If so, you need a wardrobe to help your teenager keep their clothes organized, but also wrinkle free. Some wardrobes have clothing rods to hang shirts, dresses, or dress pants. If the bedroom has a small closet, teenagers can hang their clothes there and store all their folded items in the drawers of the storage cabinet or wardrobe.
Once you have all the space your teenager needs for their clothes, you should add a mirror to the space. You might not think about installing one in your child's room, but the mirror will brighten the room by reflecting the natural light from the windows. Plus, some steps of their morning routine will be completed directly in their bedroom, instead of the bathroom, which is ideal if the bathroom is shared.
Get Them Ready to Hit the Books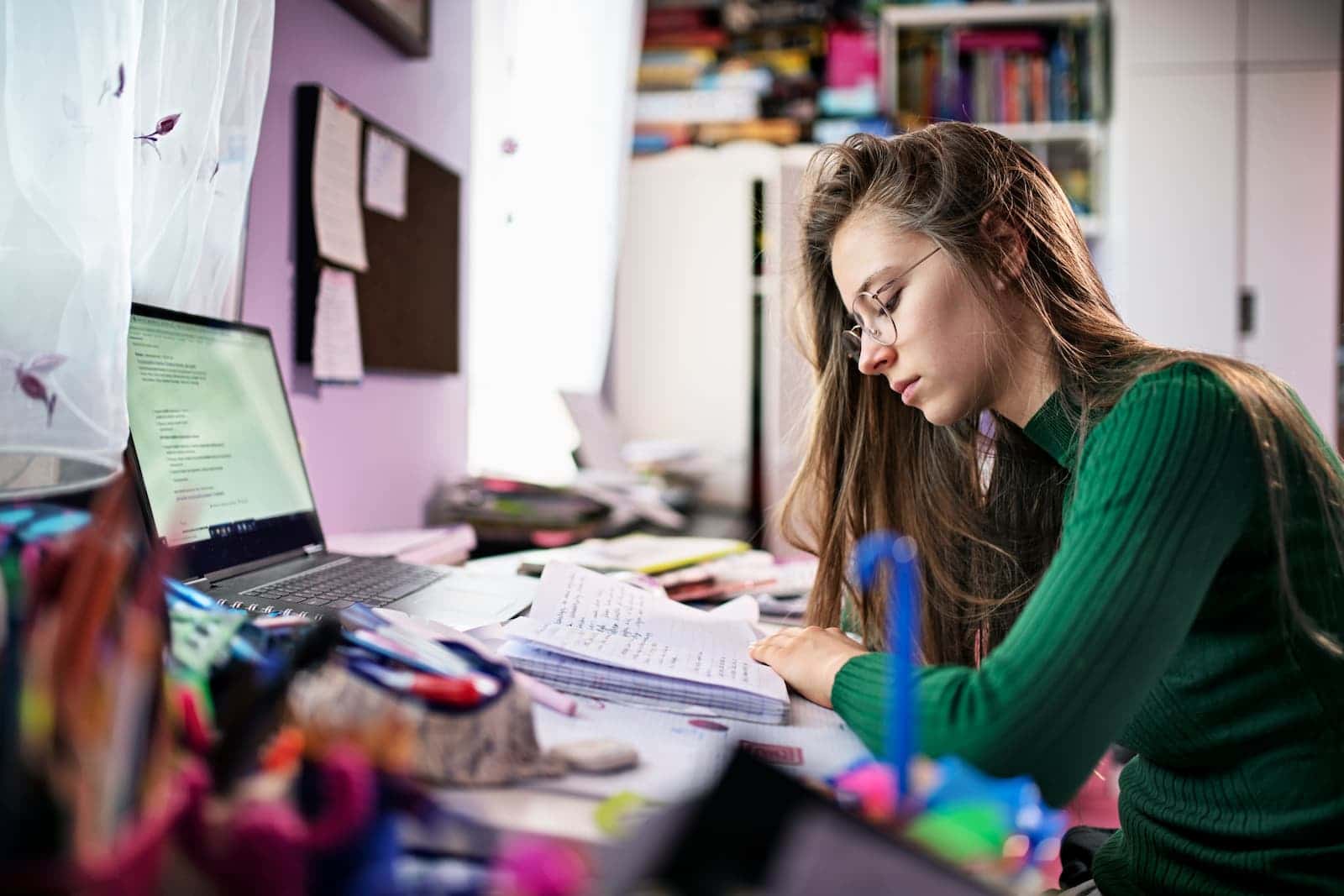 Teenagers and young adults should have a space where they can be productive. For many of them, this study area is in their bedroom.
The main part of a study area is the desk. Once you discover the desk that suits your child's needs, they will be ready to start studying. Indeed, not every type of desk will be right for your teenager since it all depends on how they work.
If they don't need a lot of storage space, a table desk or a desk shell might be just right. Thanks to these desks' compact design, they will probably fit in your teenager's bedroom. If they mostly work on a computer, these desks are perfect because they provide your child with the space they need, without taking up much square footage.
Even though some teenagers don't need as much, many students still need storage space when studying to organize their school supplies, such as their notebooks, pencils, and many other school-related items. A small computer desk provides them with drawers, and sometimes a hutch, to keep their study space organized. Obviously, a hutch will make the desk bigger. However, since it is installed over your teenager's desk, it will not take up any floor space, which means that it can fit in smaller bedrooms.
Designing a space where your teenager can unwind, study, and stay organized can be difficult. Once you know which pieces of furniture are most important, you can start creating a space that your child can enjoy being in and that represents them.
Categories
Home