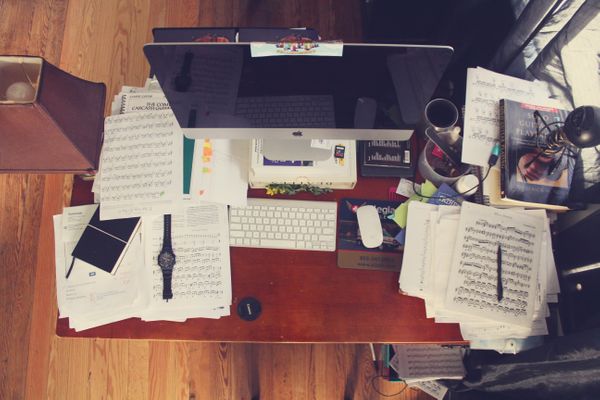 Stop compromising your productivity, not to mention your sanity, and get the support you need: four tips to finding the perfect desk!
If desks have been around since the mid-fourteenth century—literally desca, in Medieval Latin, or "table especially adapted for convenience in reading or writing"—why are we still sacrificing our dining room tables to the demands of desk work?!
Reclaim your dining-room table, or your coffee table, or perhaps even your bed (you know who you are!) and let these four simple tips inspire and help you to find a desk that will transform the way, and how well, you work.
What Is Your Style?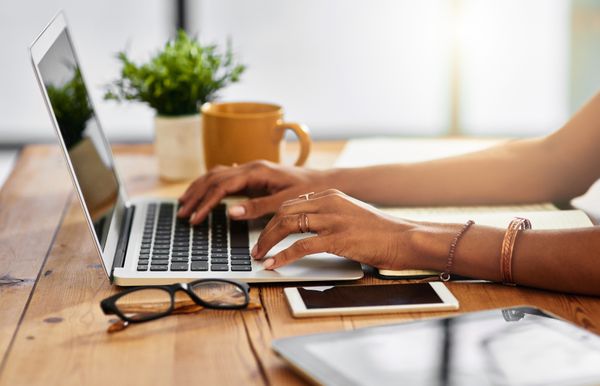 The first consideration when looking at a new desk is to evaluate how you work, or your work style. How will you be using your desk?
Is your work concentrated on a desktop or laptop? Do you work with ledgers, documents, or a lot of paper? Perhaps it's a combination.
Maybe you're a messy-creative-genius type. Your workstation may need more surface area to suit your need to spread out. Neat freaks may do just fine with a smaller space to suit their more reserved work habits.
Examine your working style closely before you even begin the search for your perfect desk as you'll want the desk you choose to be aligned with the work patterns of your day-to-day.
Your Available Space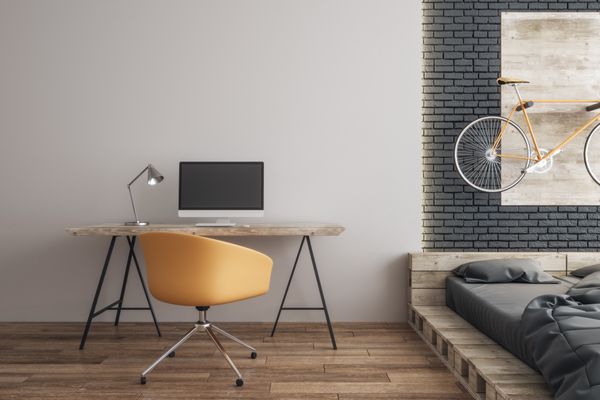 It's the amount of space you have that will determine, and potentially narrow down, the desk options available to you.
Are you working from a small condo or apartment or is yours a spacious office? For smaller work spaces, compact will be key; with a larger office space you'll be able to entertain larger, more executive desk styles.
The number and size of tools, equipment, accessories needed within easy reach on your desk should also be a consideration when selecting the right desk.
Consider, too, where your outlets are located and what you may need for wrangling cords and cables.
Desk Configuration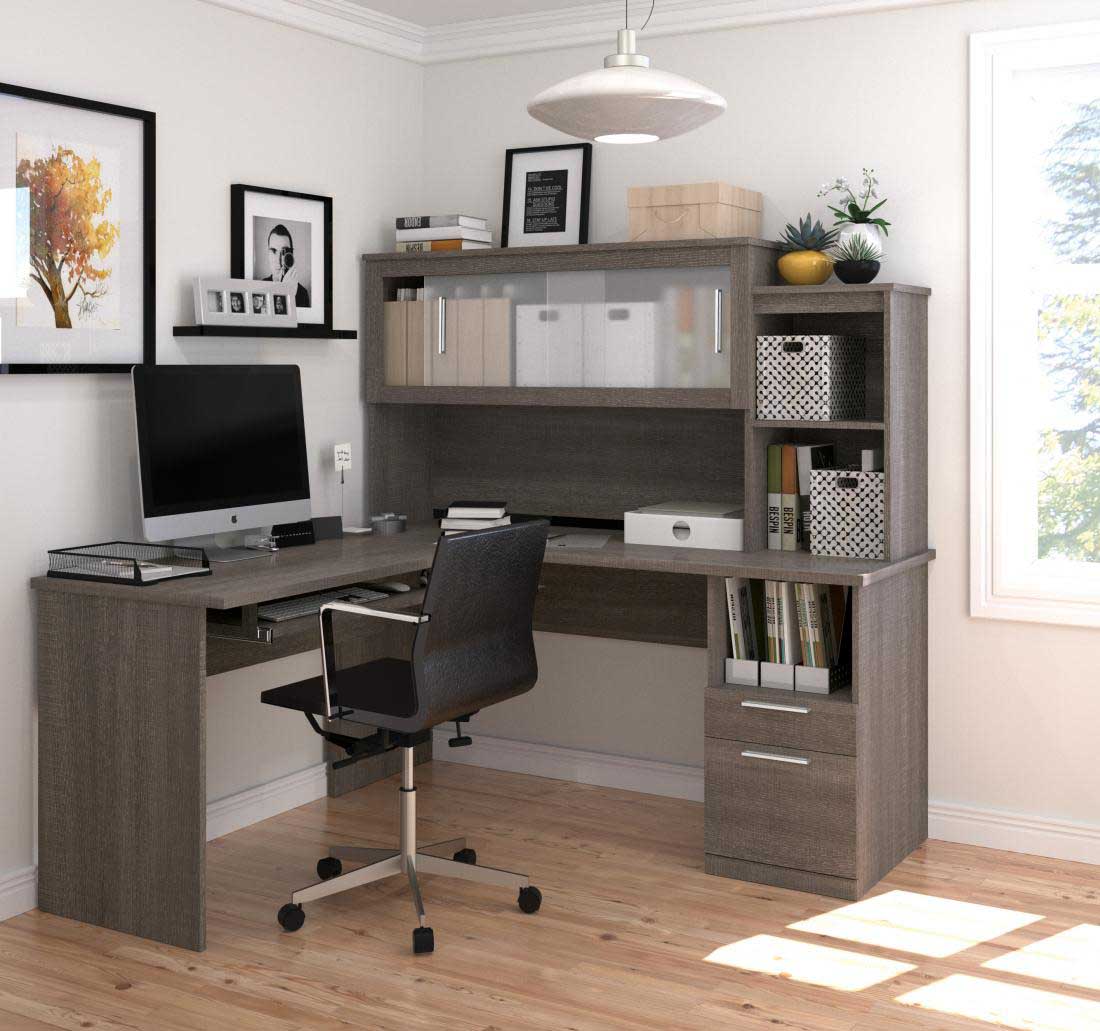 You will find seemingly endless options out there in a variety of different kinds of configurations.
Keep in mind the amount of time you'll be spending at your desk to ensure you find the configuration that is suited to your activity and ergonomics.
Your desk should provide clearance for your legs; standard desk heights of 29 to 30 inches from the floor work just fine for most users.
A rule of thumb to determine the best desk height is to stand beside it and bend your arm at a 90 degree angle. If your hand is able to rest on the surface easily, it's a great height for you.
Do you prefer to stand? Look for a standing desk to accommodate both sitting and standing throughout the workday.
Remember that your desk chair will also need to fit with your desk work activity and ergonomics.
Surface Material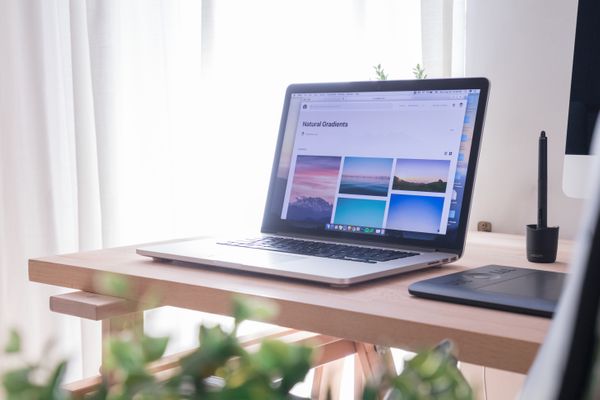 As you consider your work style, this will help guide your decision-making with regards to the material of the desk you choose. Metal/steel, wood, laminate, and glass tend to be the most common finishes you'll find.
If your work requires a lot of pressure, leaning, or heavy accessories a sturdy wood desk would likely be a good choice. Conversely, if you're mostly working from a laptop, something lighter with a sleeker profile, such as metal and glass, might be ideal.
A Few Suggestions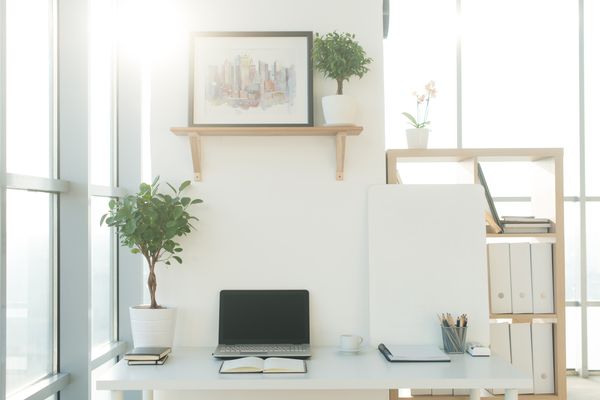 Still unsure of what you need? Look over the suggestions below to help you find the perfect desk!
Primarily Computer Work
There are a number of desk styles specifically designed for work that is concentrated on a computer. If using a desktop computer, you'll want a convenient space or cubby to hold the computer underneath. There should also be built-in wiring holes and even channels for electrical connections, helping to keep your cords safely maintained and out of the way.
Paperwork-Generating
You'll want a lot of surface space! You'll need the room to accommodate all those books, documents, piles, and spreadsheets. It might be advantageous to look for a desk configuration that allows for shelving, cabinets, and filing.
Combination of Computer and Paperwork
An L-shaped desk setup offers room for your computer, your stacks of documents, as well as potential meeting space. It's also a bold statement for visiting clients.
Work at Home Desk
A lovely desk that combines function with form and integrates into your home decor is a computer armoire—it hides your work clutter fast and easily! If you're fortunate enough to have a dedicated office space, an "L"-shaped desk works great in just about any room.
Tight on space
Go compact! Go with a computer desk or mobile computer cart with a sleek, unimposing profile.
You may also like:
An Office in a Small Space, Is It Possible?
Categories
Business
,
Home Office