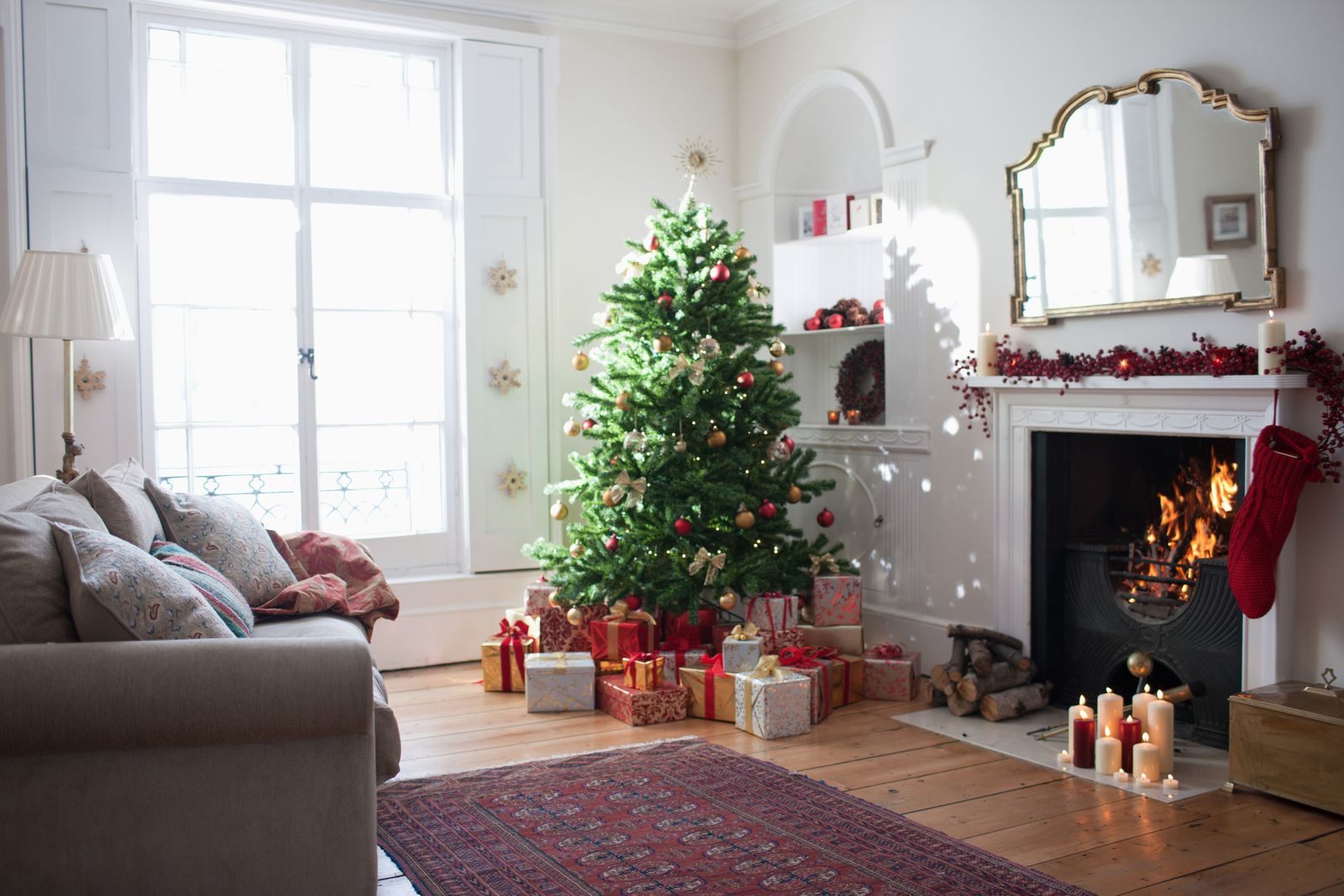 2020 has been a strange and uncertain year, to say the least. Since COVID-19 is still present in our lives, many of us won't be able to spend Christmas with our families. Although this is the reality, it doesn't mean we have to give up our Christmas spirit. We can focus our attention this holiday season on spending time in our homes and starting new holiday traditions.
Spending time at home during the holidays is all the more reason to start planning for Christmas this year. You might be thinking: What are some of the ways I can spend Christmas at home? Can I still get my home Christmas-ready if I'm not hosting guests this year? We have a few ways you can keep busy at home during the holidays and spend a Christmas like no other!
Declutter and Get Organized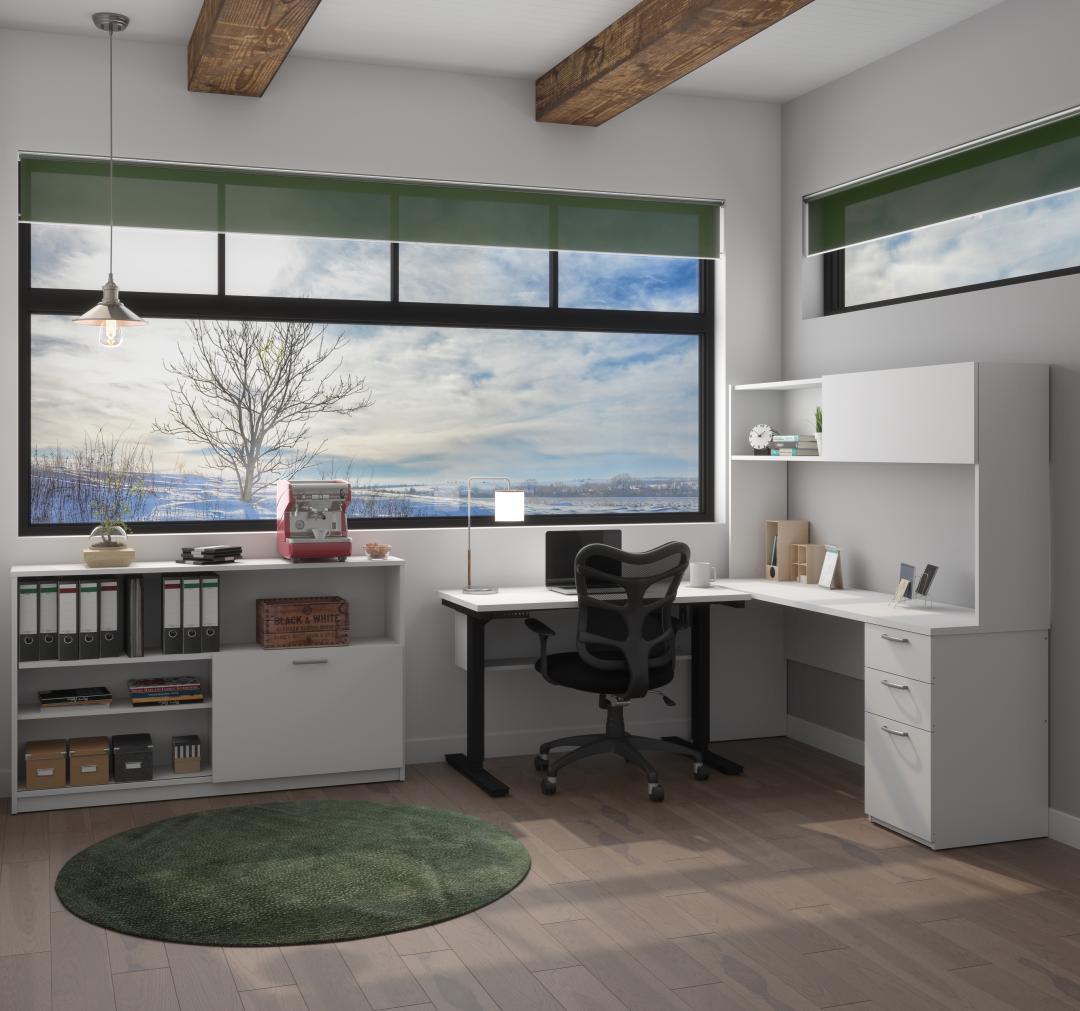 One way you can prepare for the holidays—and even for the New Year—is to declutter and organize your home. It's important to have a space that meets all your needs both during the holiday and all year round. One way to do this is to opt for space-saving, organizing furniture.
Does your bedroom closet need a major decluttering and reorganizing? With a closet organizer, you can sort out all your belongings in a flash. Depending on the size of your bedroom closet, you can add a larger or more compact closet organizer to sort all your clothes, accessories, and shoes. All your belongings will have a place, and there will even be space for new Christmas finds. Your closet will have a fresh, new look!
What about if you're missing space in your hallway closet for coats, outdoor sports gear, boots and so on? No worries! You can add a mudroom storage unit to keep all outdoor items organized. When the kids come inside from playing in the snow over the holidays, they can put away their coats and boots as they come through the door.
Another space that could greatly benefit from reorganization is your home office. The rush before the holidays can leave your office space turned completely upside down. If you want to get your workspace back in order, then you might want to consider some practical office furniture. For instance, you might opt for a credenza to store all your office supplies such as papers, books, files, and so on. You could even give yourself the gift of a standing desk to switch between standing and sitting throughout your workday.
Decorate, Decorate, Decorate!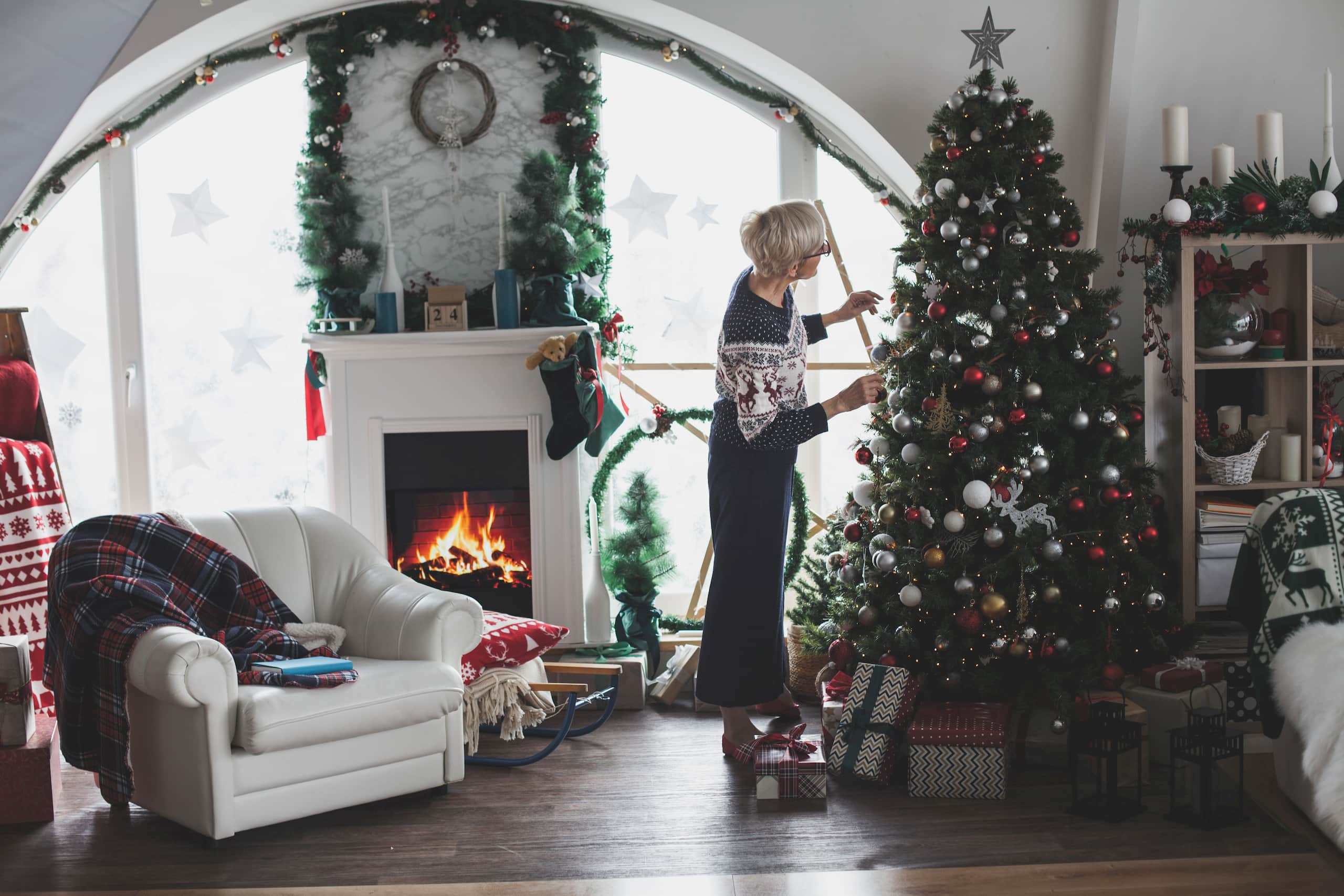 From dressing the tree to hanging the stockings, decorating your home is a great way to get in the Christmas spirit. There are so many ways to spread Christmas cheer in your home without creating clutter or rearranging your space. All you have to do is focus on the space you have!
First, let's turn our attention to the living room. Although the Christmas tree is certainly the center of attention, there are other decorations that can be added to your space. For example, if you have a fireplace, you can decorate your mantel with holly, string lights, and artificial garland. Your mantel will be decked out and ready for your Christmas stockings.
However, if you don't have a fireplace, you can certainly improvise by decorating a shelving unit. Use flameless candles, fairy lights and scented (or unscented!) pinecones to create a unique Yuletide display. It's the perfect opportunity to let your creativity flow!
There's no hard-and-fast rule about decorating the rest of your home for the holidays, so don't be shy to add décor wherever you like! For instance, you can add small, decorative Christmas items to a bookcase, storage cabinet, or hutch in your home office. Not quite sure what kind of Christmas decorations to add? Browse online to find holiday design tips or DIY Christmas décor ideas to get inspired. Your home will be Christmas-ready in no time!
Make It Cozy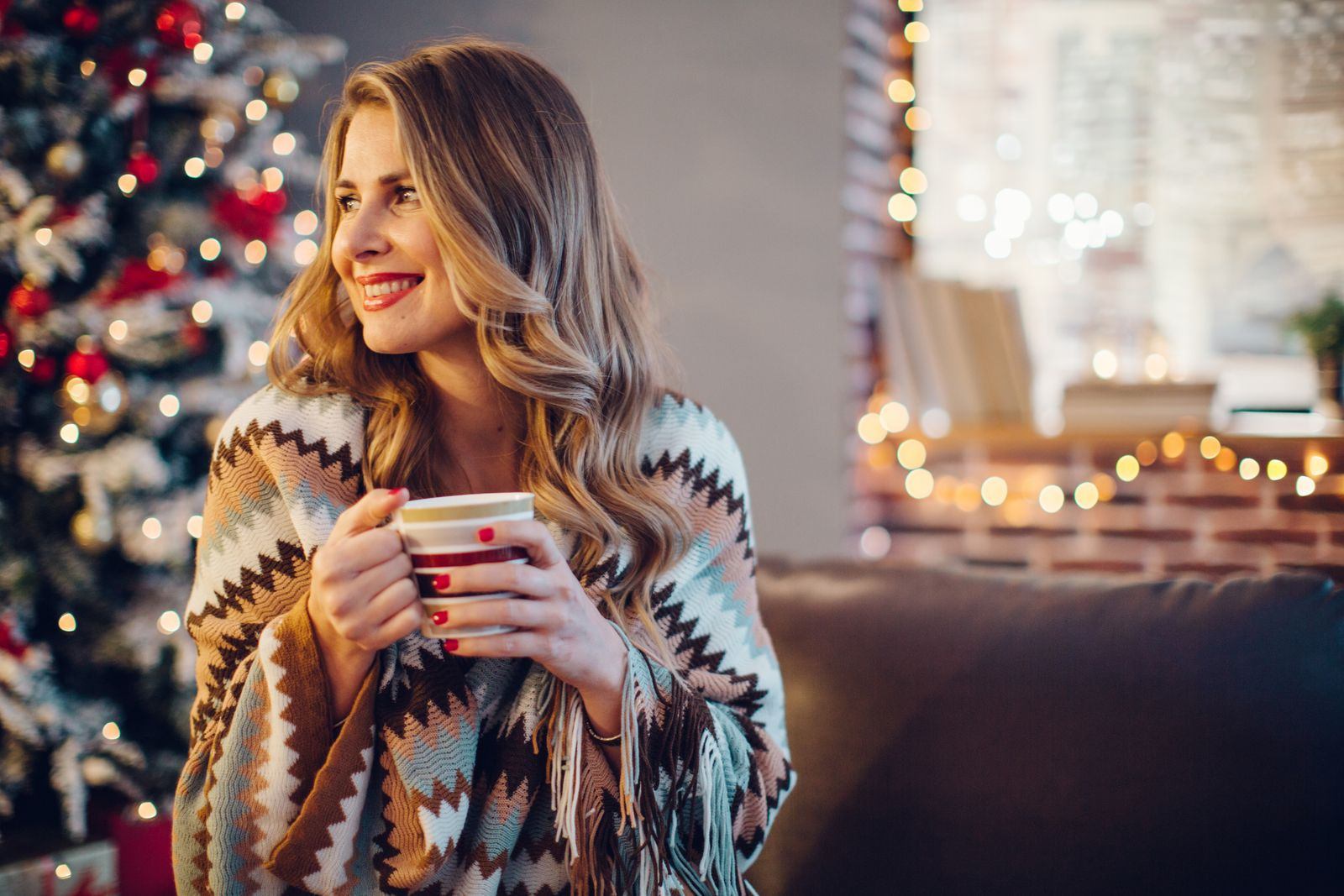 Whether you're planning on bingeing Christmas movies or catching up on much-needed relaxation, creating a cozy space during the holidays is a must. There are many ways to make your home Christmas-cozy, starting with lighting. Christmas lights come in all shapes, sizes, and shades. No matter what style you opt for, you can use lighting to create a unique atmosphere in your home.
While the Christmas tree lights alone might do the trick, you can always add additional lighting. For example, you could string lights around the windows or add a beautiful centerpiece with candles (real or flameless!) to your coffee table. For the best effect, turn off all regular lighting in the room and turn on all the Christmas lights. The cozier, the better!
You could even add warm holiday colors to complement the lighting in your space. Add a throw pillow and a fuzzy blanket to the sofa to create an all-around cozy Christmas atmosphere. You'll be ready to nest in your space all December long.
Plan At-Home Activities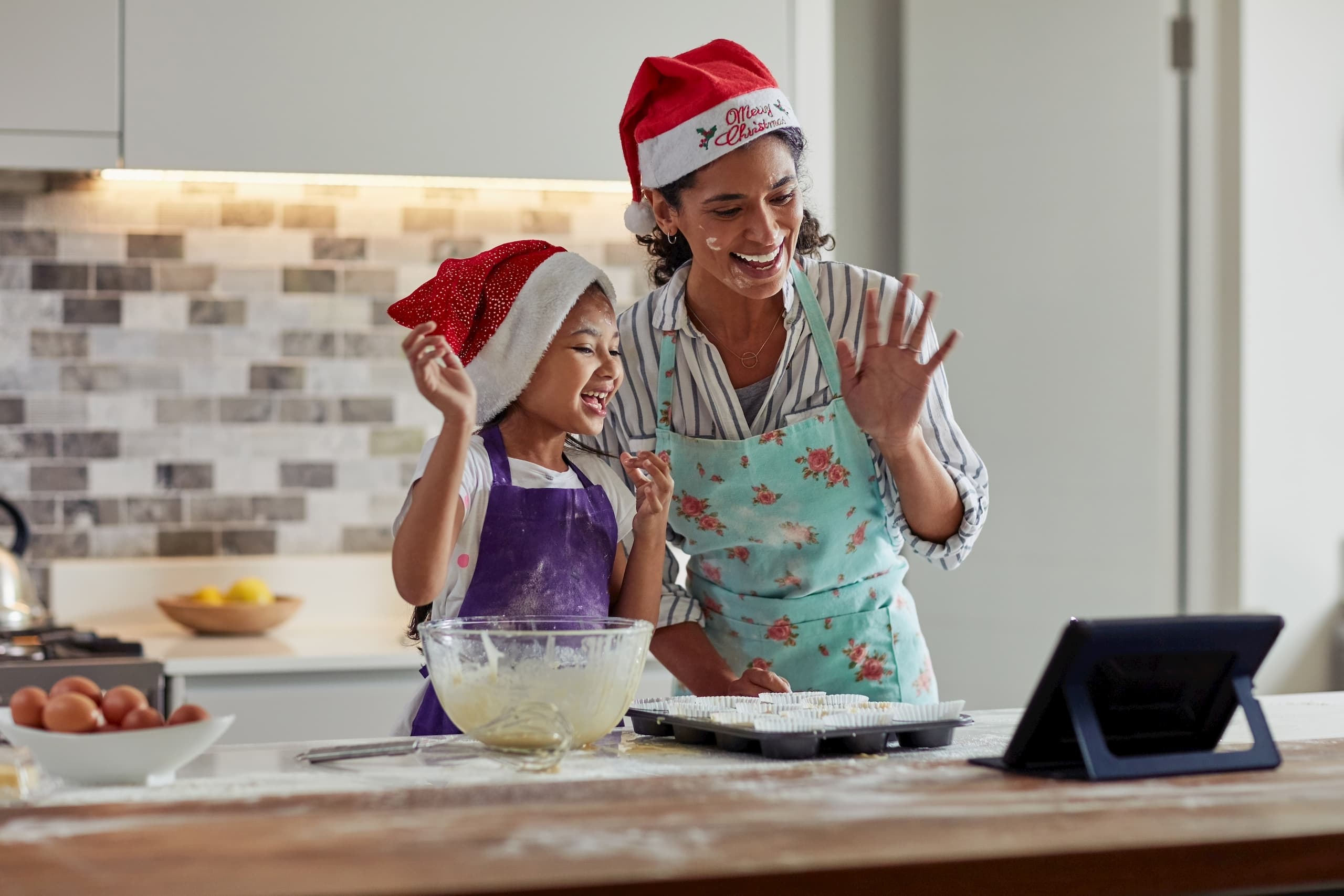 We are all aware that Christmas won't be the same this year. That being said, there are lots of fun Christmas-related activities you can do—without leaving the house. Fun, simple and festive activities to keep the Christmas spirit alive!
Of course, there's lots of holiday baking you can do. If you have kids at home, include them in on the fun and help them create Christmas treats of their own. Plan an entire day of Christmas baking at home and send some treats to your loved ones. You could even include your friends and family in this activity in a completely virtual way. You can find a Christmas cookie recipe online and video chat with your friend while you bake together—but from a distance. Set up a video chat with a tablet or laptop in front of your baking station, and let the baking begin!
Thanks to technology, we can still spend Christmas with our close friends and family. Planning these types of activities is one way to stay connected during the holidays this year. You could plan a video conference call on Christmas morning or a Netflix Teleparty movie night where everyone watches the same movie at the same time.
Although the holidays will be different this year, you can still enjoy the holiday season at home. From organizing and decorating your space to planning virtual activities with your loved ones, there are endless ways you can create a one-of-a-kind Christmas this year.
Categories
Home