Today's modern office demands thoughtful design for the way people work best – individually and in collaboration.
The modern office continues to evolve, and interior designers and office furniture manufacturers have to adapt to fit the needs of today's employees and businesses. There is evidence which indicates that individual private space for independent task work is still vital for office productivity; design trends in office design continue to include the flexibility for collaborative, shared work experience.
Business owners and their employees require movement in their creative working environments. And, while they need private time for optimum productivity, they still don't want to be stuck behind a closed door, tucked away in a cubicle, or isolated in their little corner of the office building for the entirety of their workday.
The modern office encourages opportunities for necessary collaboration – employees working together, communicating with more ease, and less formality. Enhanced productivity encourages collaboration as well.
There are a variety of ideas to encourage more collaboration at work, even in your existing office space – as simple as dedicating a corner to casual, relaxed, collaborative get-togethers. Here are a few favorites:
Huddle Room – Quick, Casual Meetings

A huddle room doesn't have to be filled with equipment or furniture. Consider it a mini-conference space without the formalities.
These collaborative rooms are great for small teams to gather quickly and easily. An effective huddle room will likely feature a large height-adjustable table, wall-mounted monitor on an adjustable monitor arm, and a whiteboard or chalkboard for brainstorming.
Huddle rooms aren't intended for formal meetings with agendas and PowerPoint presentations. These spaces encourage gathering on the fly – the relaxed and friendly sharing and the tossing around of ideas with everyone on the team involved.
A huddle room is a flexible space, so be sure it offers some measure of privacy and that whatever furniture and equipment are included can be moved and adapted easily.
Tea and Coffee Lounge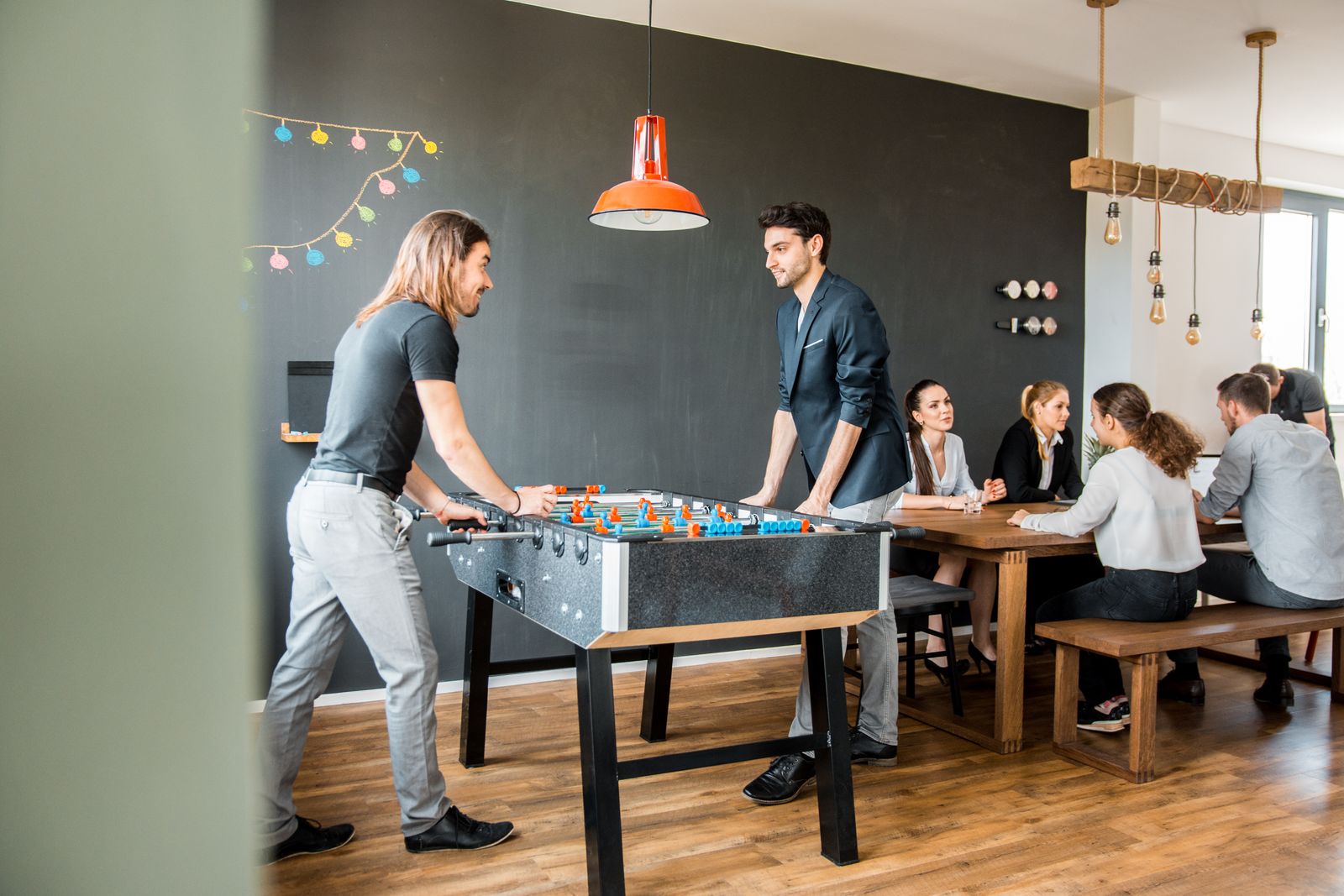 Transform your concept of the break room. It's no longer just a stark closet with a coffee maker and mini-fridge, hidden away out of sight.
The modern break room has evolved into a specific space where work and relaxation can go hand in hand. It's now a dual gathering space and kitchen intended to boost morale, encourage collaboration, and even impress clients.
Contemporary office break rooms now provide natural light, delicious food, great coffee and teas, and comfortable furniture. It's a space that encourages employees to work away from their desks, meeting and collaborating with coworkers.
Similar to the huddle room, it's a way for colleagues to meet quickly and engage in creative sharing and brainstorming in a casual, less structured environment.
Conference Rooms for Big Groups and Formal Presentations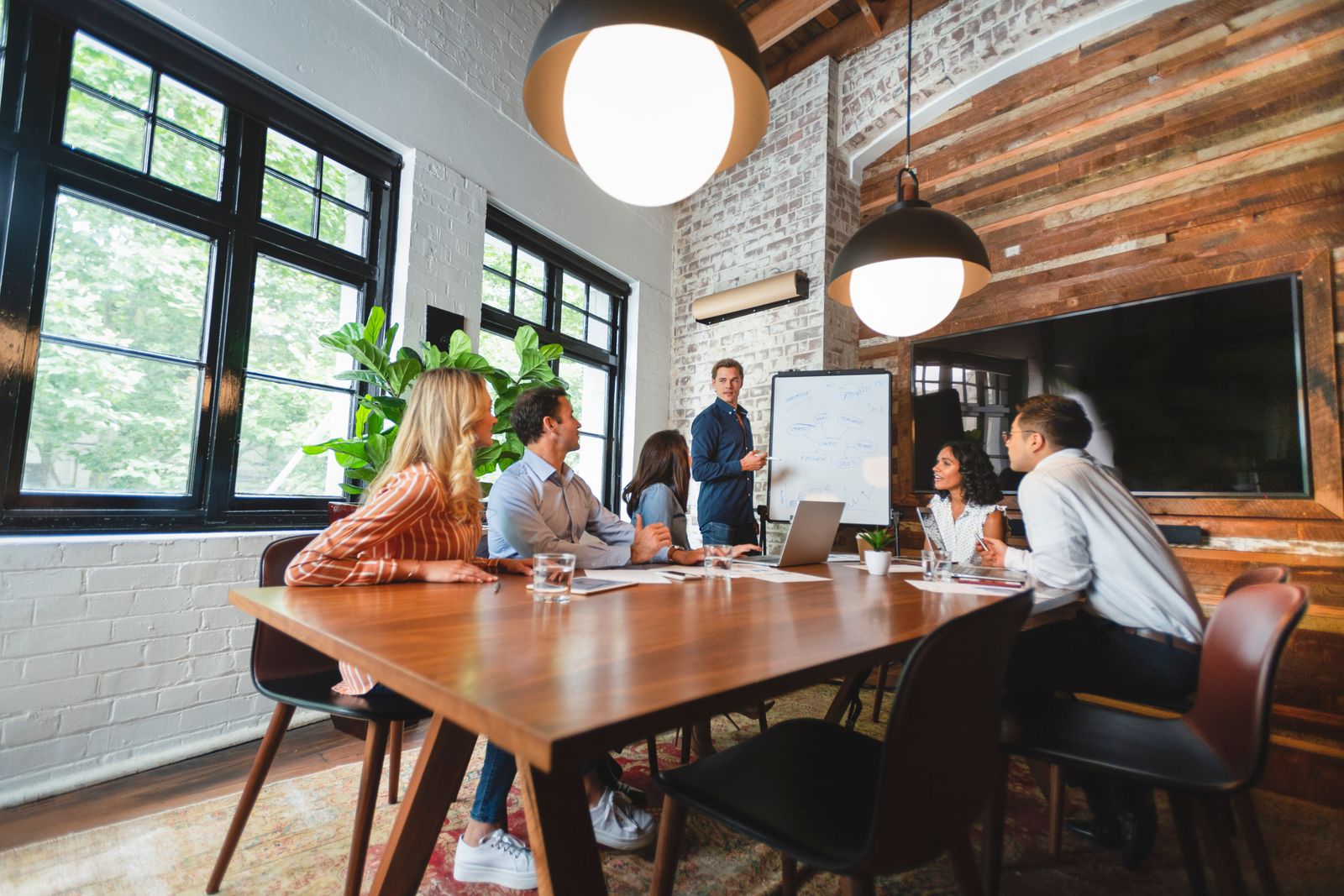 An ample, private space loaded with technological features, conference rooms have never really fallen out of favor. They've just adapted to the new way we use them. Knowing how to utilize your conference space best and when to use it, however, is essential when it comes to encouraging the best in collaboration, productivity, and overall success.
While meetings in a conference room are perfect for formal presentations, they can also draw workers away from their other tasks for significant amounts of time. Use conference rooms sparingly and in a more focused way, with shorter meetings to maximize performance.
Tactical Execution Spaces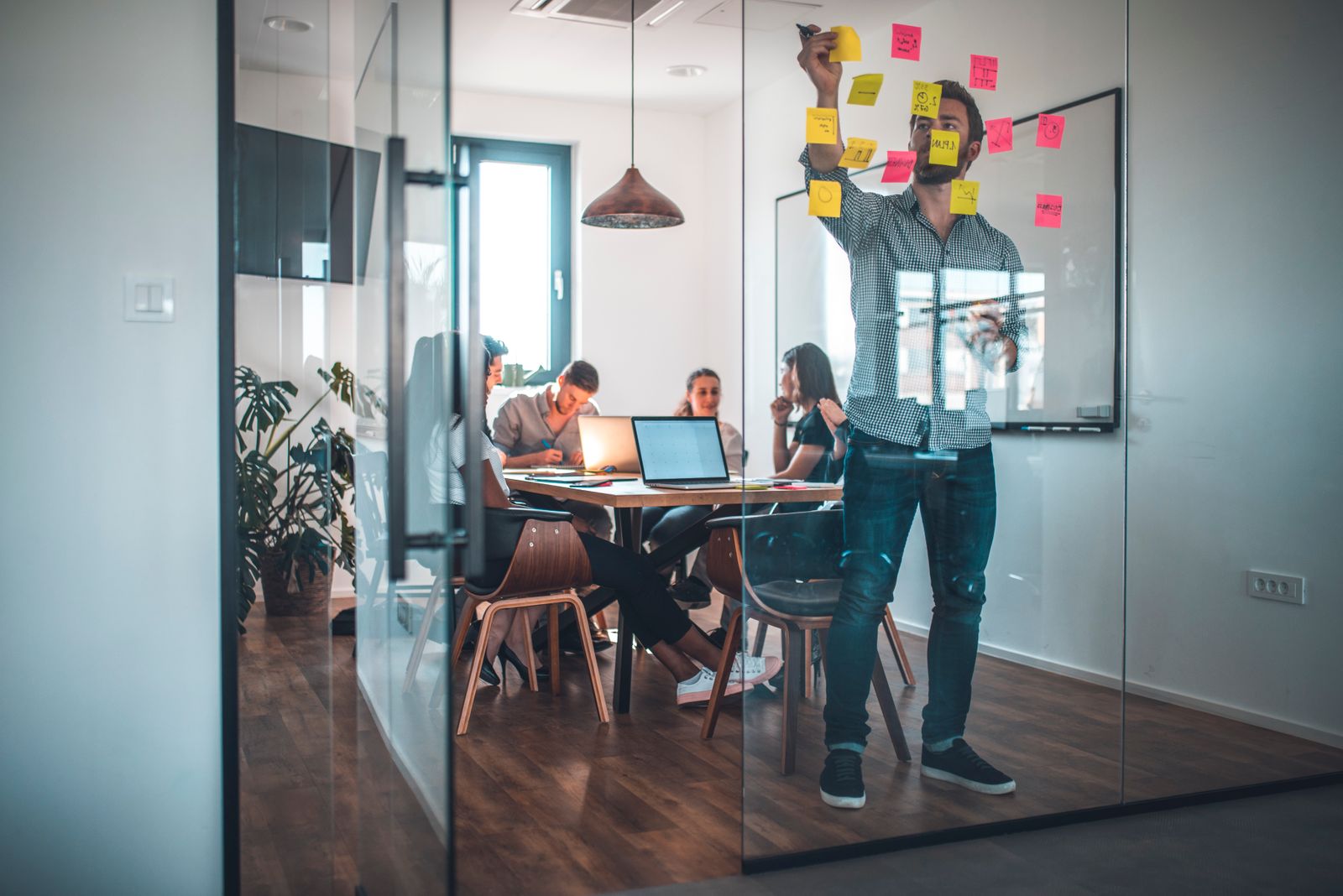 Also called "war rooms," tactical execution spaces are used by teams to keep track of projects, metrics, and share information.
These small, private, or semi-private spaces include a table, comfortable desk chairs, storage, technology, and whiteboards for sharing data and information.
This workspace is dedicated to use by groups or teams. The data remains on the whiteboards even when they are working elsewhere.
Benching Systems for Working Solo and Collaborating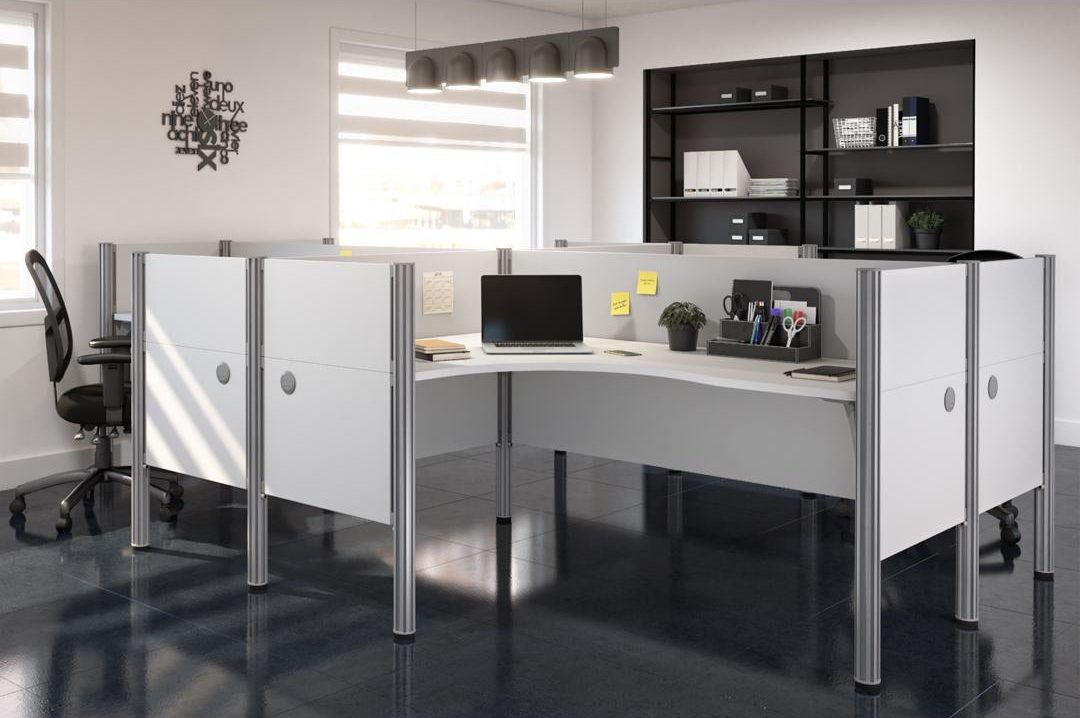 An open-concept office layout has its challenges, for sure, but some office spaces simply don't have a choice.
A stylish, cubicle, or benching solution, however, can be hugely useful as it provides employees with a dedicated workspace and invites collaboration between team members.
With a flexible benching system, offices can be rearranged to expand and contract with the changing needs of the business. For variation and flexibility, you can get creative with the components. For instance, standing desks give each employee full ergonomic support, while inviting collaboration that can generate creative ideas and form stronger relationships between co-workers.
A cubicle layout offers private, individualized workspaces for focused task work while at the same time providing modular flexibility that can change with your business.
Categories
Business