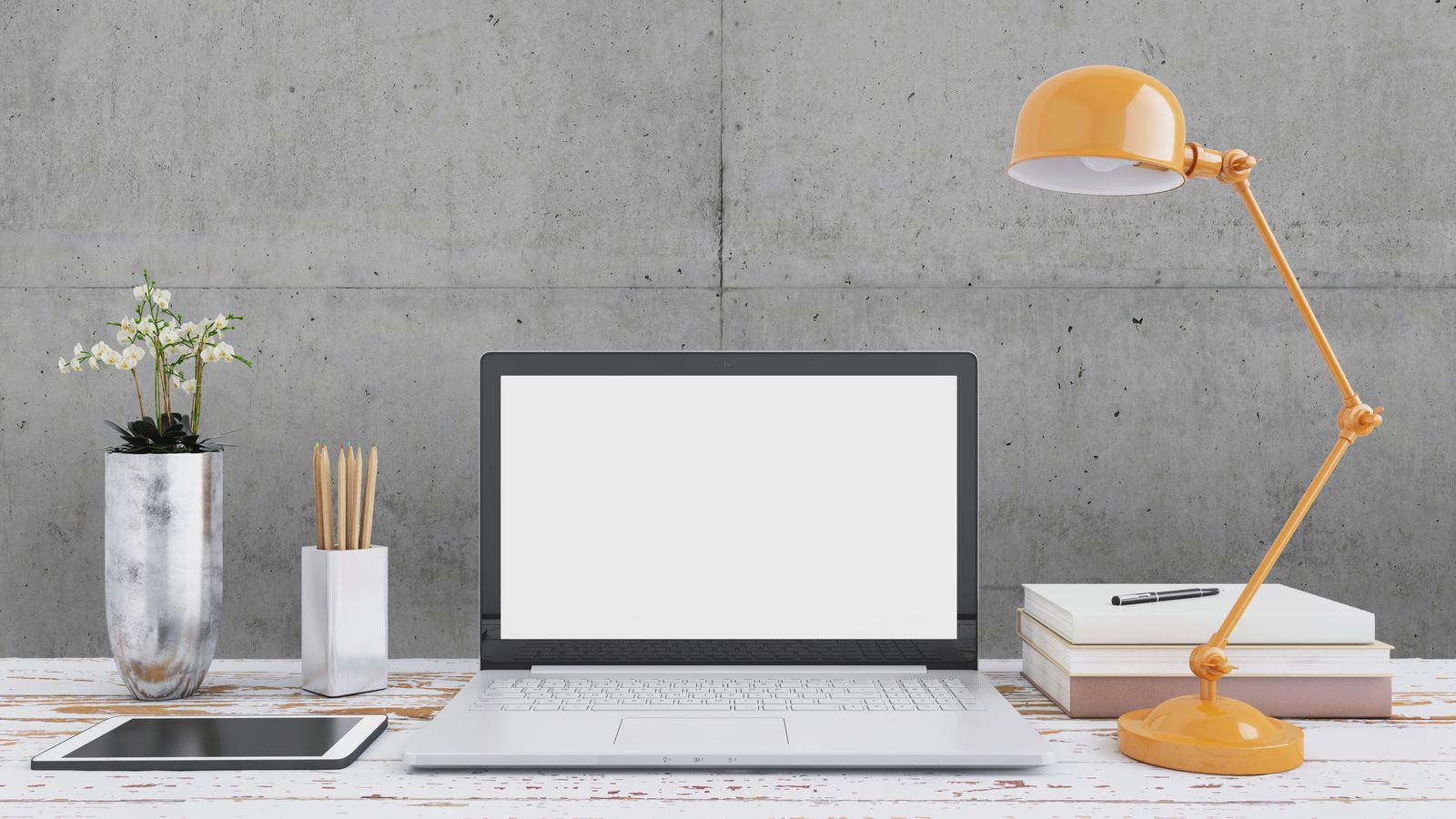 Make your office workspace a place of inspiration and productivity with these handy and innovative must-have desk accessories.
Did you know that you can spend as much or more time at your desk than you do in bed? Your desk is likely the smallest section of real estate in your world, but it's where you dedicate most of your day.
There's no reason your desk can't become a space of inspiration and individuality. With great desk accessories and a personal touch, you can make the time you spend at your desk as worthwhile and productive as possible. And, while it may not be your favorite place, it can certainly evolve into a space where you want to spend your valuable time.
When it comes to enhancing your desk space, organization comes first. Things pile up throughout a workday: documents, stray mail and receipts, pens, charging cables, and all kinds of clutter that distracts us from the work at hand.
The accessories on your work surface – functional utilities, decor, and upgraded devices and tools – should elevate your experience at work, stylishly keeping necessities close at hand, yet tidy and out of the way. To help get you organized and feel more productive, here are a few must-have desk accessories to inspire your life at work:
Large Rustic Monthly Desk Pad Planner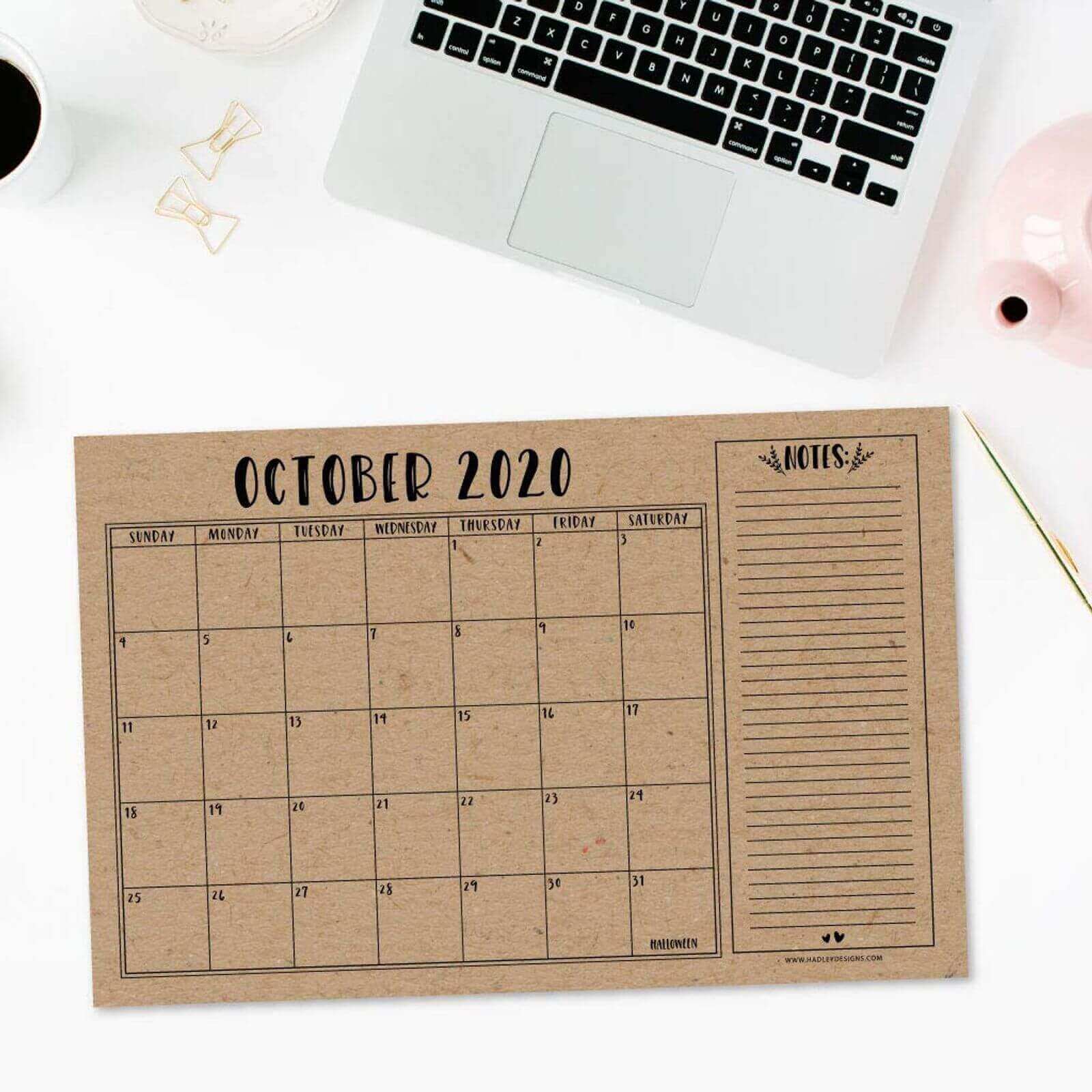 (Source: https://amzn.to/2TjTeId)
Without question, life and work are busier and more chaotic than ever. It can seem impossible to keep track of all the important events and dates in your week, month, or year.
Despite our reliance on technology, there's still nothing to beat pen and paper when it comes to jotting down important notes and to-dos. This Rustic Monthly Desk Pad Calendar helps you keep the activities and events from both your work and home life in sight and in mind at all times.
Keep it on your desk or hang it on your wall or bulletin board — anywhere you'll be sure to see it every day. Made with the finest quality materials and easy to write on, it is sure to last throughout the year.
This convenient monthly notepad with 18 tear-off sheets measures 11 x 17 inches to give you plenty of space to schedule your affairs. The handy notes section can also be used to keep track of your to-do list.
Concrete Catchall Trays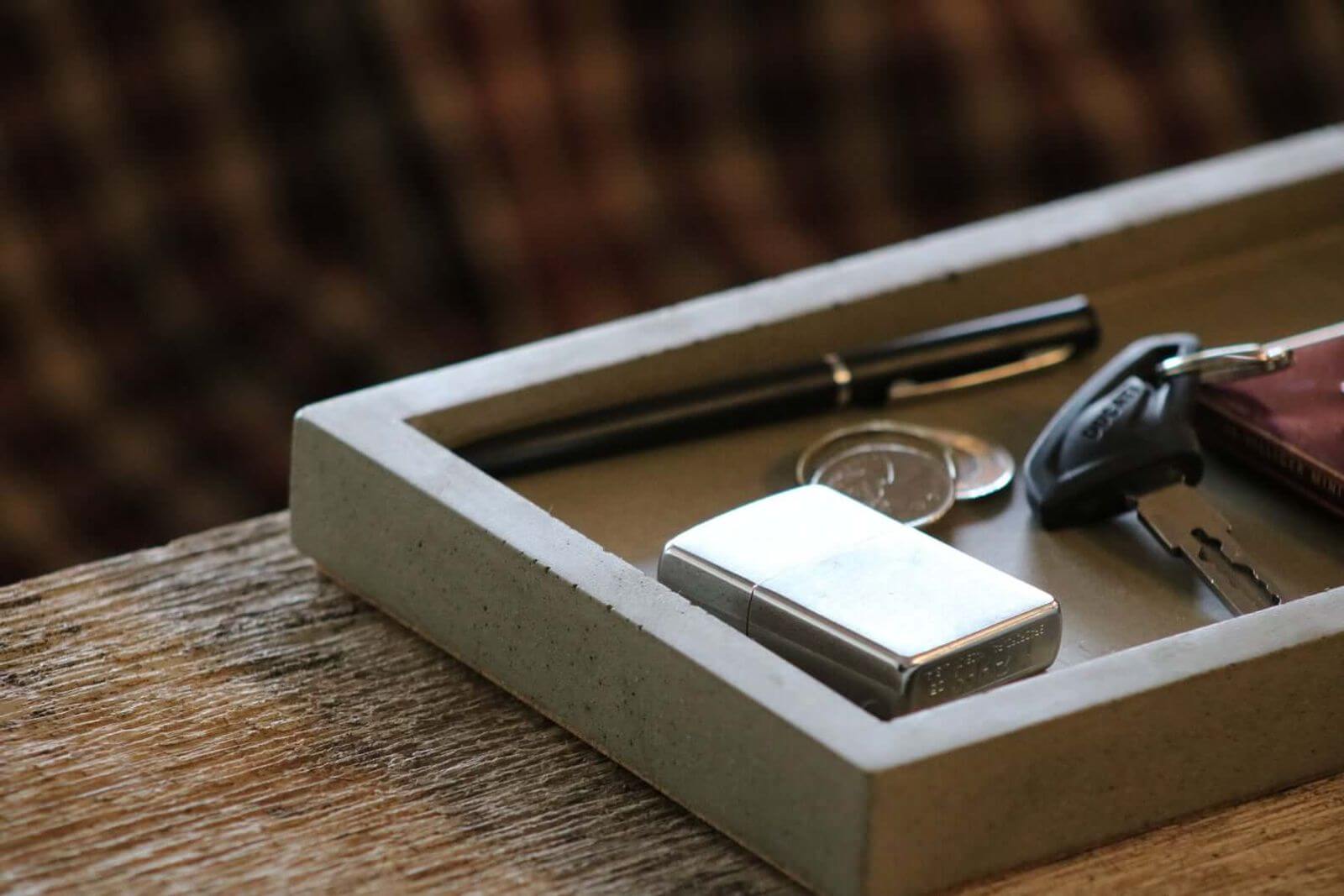 (Source: https://etsy.me/3cgCPfp)
These contemporary, sleek, and stylish Concrete Catchall Trays come in a variety of sizes. They are handy and versatile enough to catch and hold the various items that make it across your desk in a workday.
Each tray is handmade with poured concrete. The trays are cured and sanded smooth before they are sealed with a layer of beeswax. There is a layer of cork applied to the bottom to ensure that your tray stays securely fixed to your desk surface. Organization has never been more beautiful.
Mobile Pedestal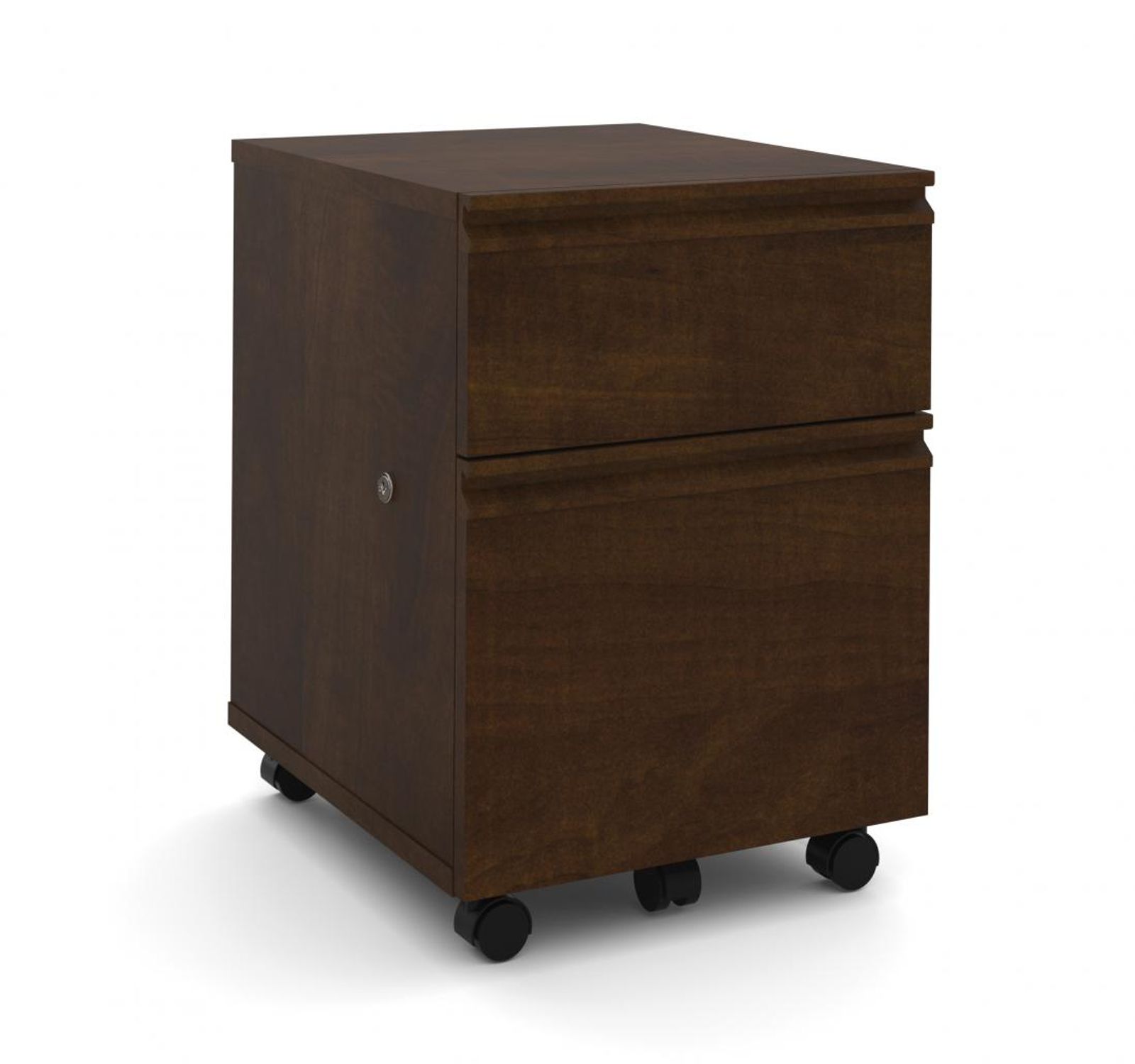 The Bestar Mobile Pedestal offers low-profile versatility and style along with exceptional organization. There's no excuse not to keep your desk clutter-free when you have a file cabinet this attractive and functional. Keep files, documents, and other items out of sight but close-at-hand; this mobile pedestal can be placed beneath your desk or can stand on its own. The sturdy, smooth, and silent castors allow for easy movement and access. Quality construction ensures that this practical storage piece is built to last and looks great, too.
Jerry & Maggie Desktop Organizer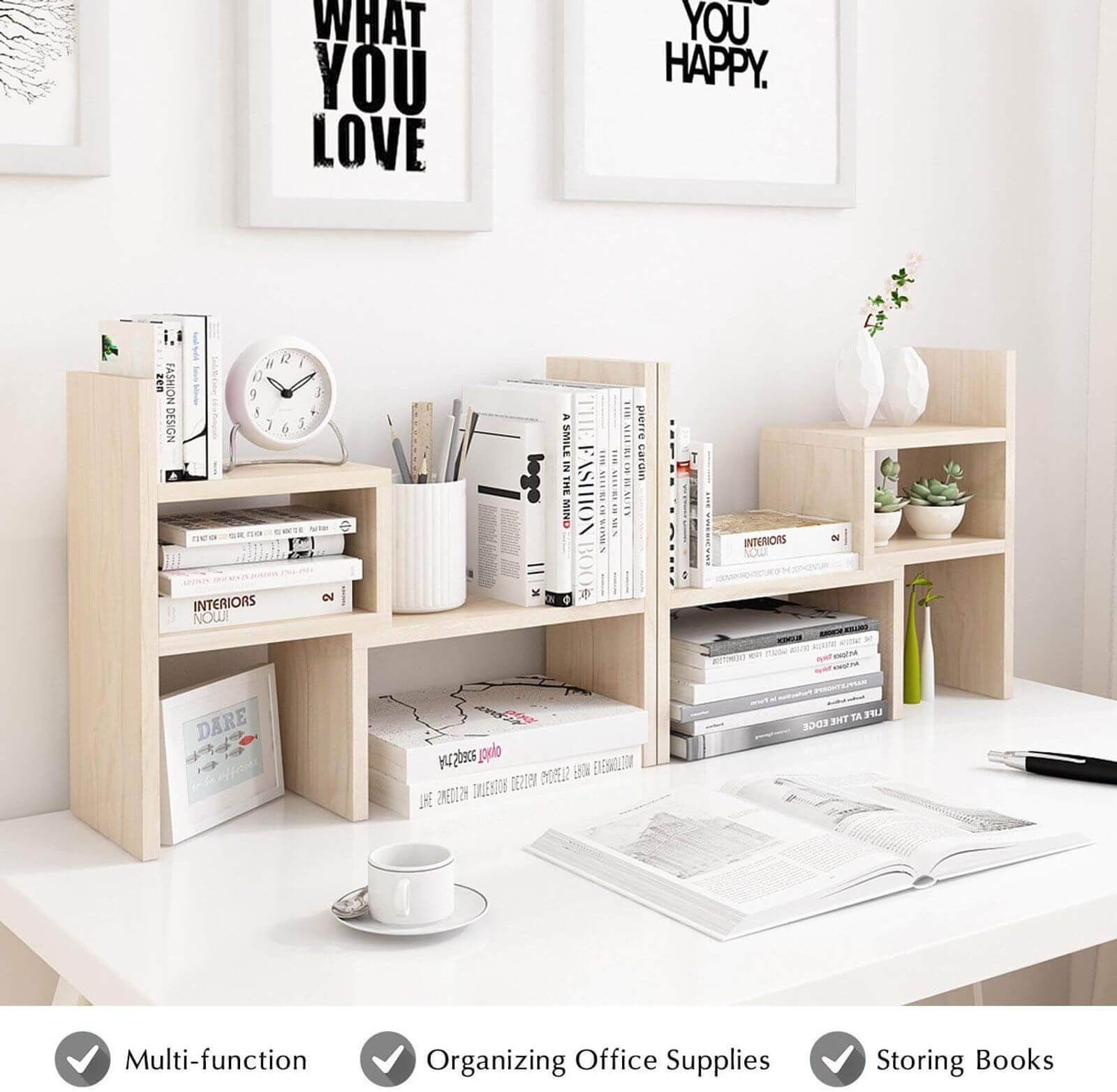 (Source: https://amzn.to/2TjeGx5)
The Jerry & Maggie – Desktop Organizer is a terrific and compact accessory to keep your desk clutter-free and organized in the most stylish way possible. Move and rotate compartments as you need with ample space to hold books, plants, photos, pen holders, and whatever else you might require.
It comes in three colors — black, white, and white wood tone — to provide a light and fresh feel to your desktop workspace.
Real Bamboo Wood MacBook Pro Keyboard Stickers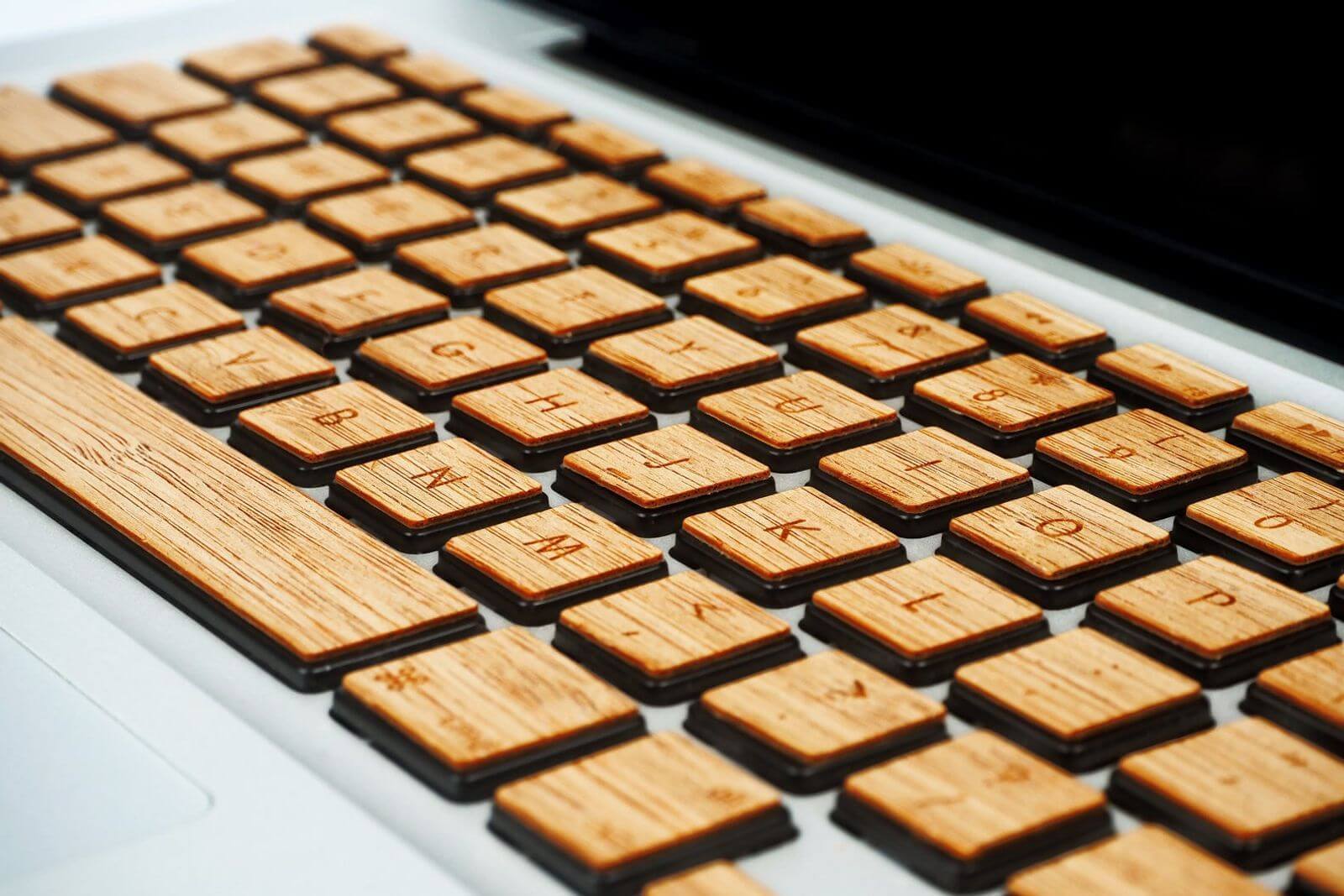 (Source: https://etsy.me/3aahSR4)
Add a touch of beauty and individuality to your laptop and enhance your work experience — not to mention, you'll have a total conversation piece on your hands as well! These Protective Keyboard Skins for MacBook laptops are made from a variety of beautiful real woods, which are laser-cut and carefully finished by hand.
If you spend hours upon hours tapping away, imagine how enhanced and inspired your work experience could be with your fingertips gliding over wooden keys!
Lamicall Adjustable Cell Phone Stand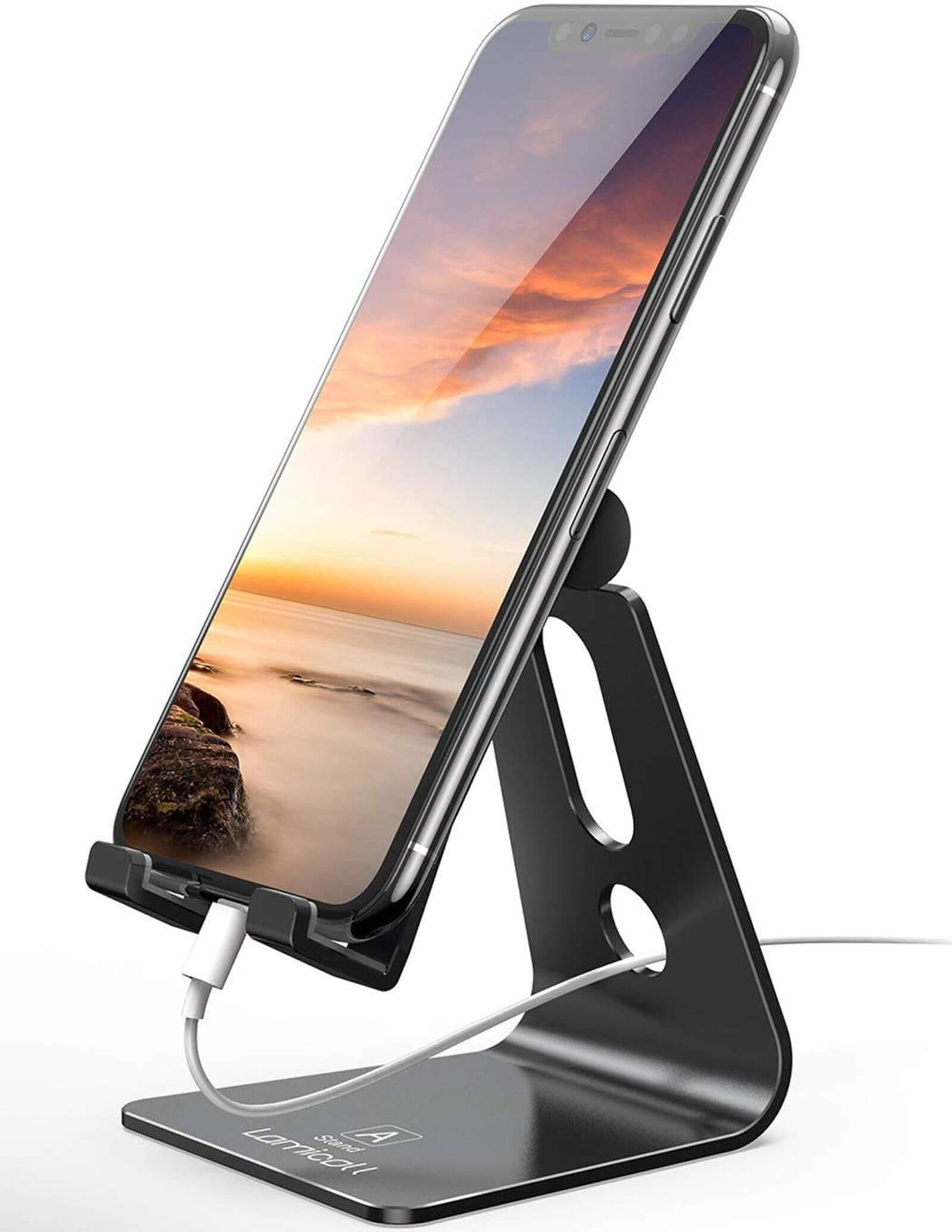 (Source: https://amzn.to/2TDFvLg)
A convenient place to store and charge a phone is essential to keeping your desk tidy and clutter-free. The Lamicall Cell Phone Stand is the perfect, practical place to store your mobile phone during your workday.
Made of aluminum alloy, it is sleek and immensely stylish and comes in five different colors to suit any office decor. Since it is designed with a low center of gravity, you know your phone is safe and can't easily get knocked over. A hole in the rear allows you to pull the charging cable through so your phone is always charged while at your desk.
Tomons Swing-Arm LED Desk Lamp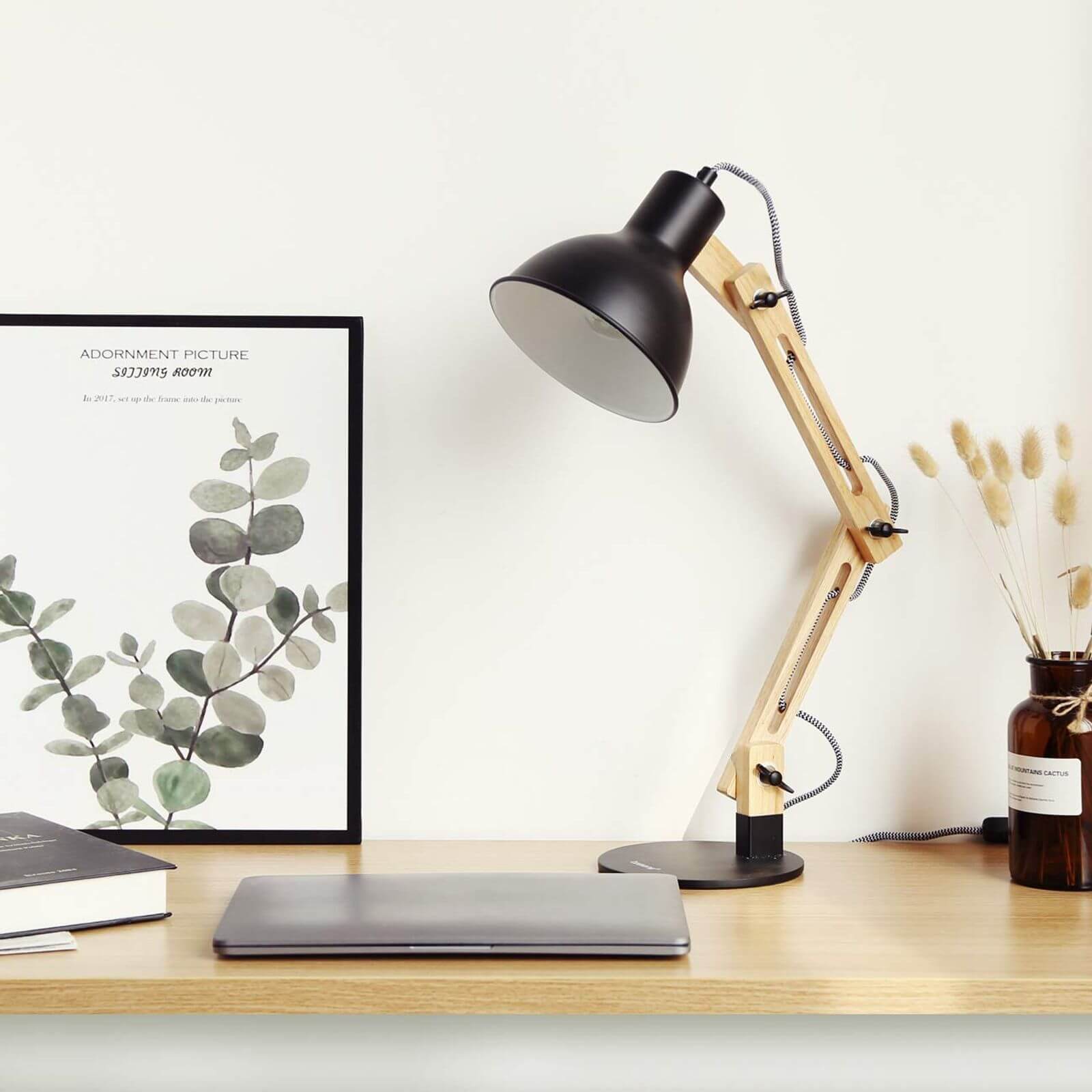 (Source: https://amzn.to/2TyLTDD)
Contemporary, yet something of a throwback to a classic era, this Tomons Swing-Arm LED Desk Lamp is perfect for brightening up any desk space, particularly if you work at a windowless cubicle.
Solid wood meets iron in this simple and classic lamp. The desk lamp is adjustable and easy to use. With a sturdy, durable body and a nylon covered cable that is strong and flexible, this beautiful lamp is sure to last.
Good Design Works Concrete Cable Holder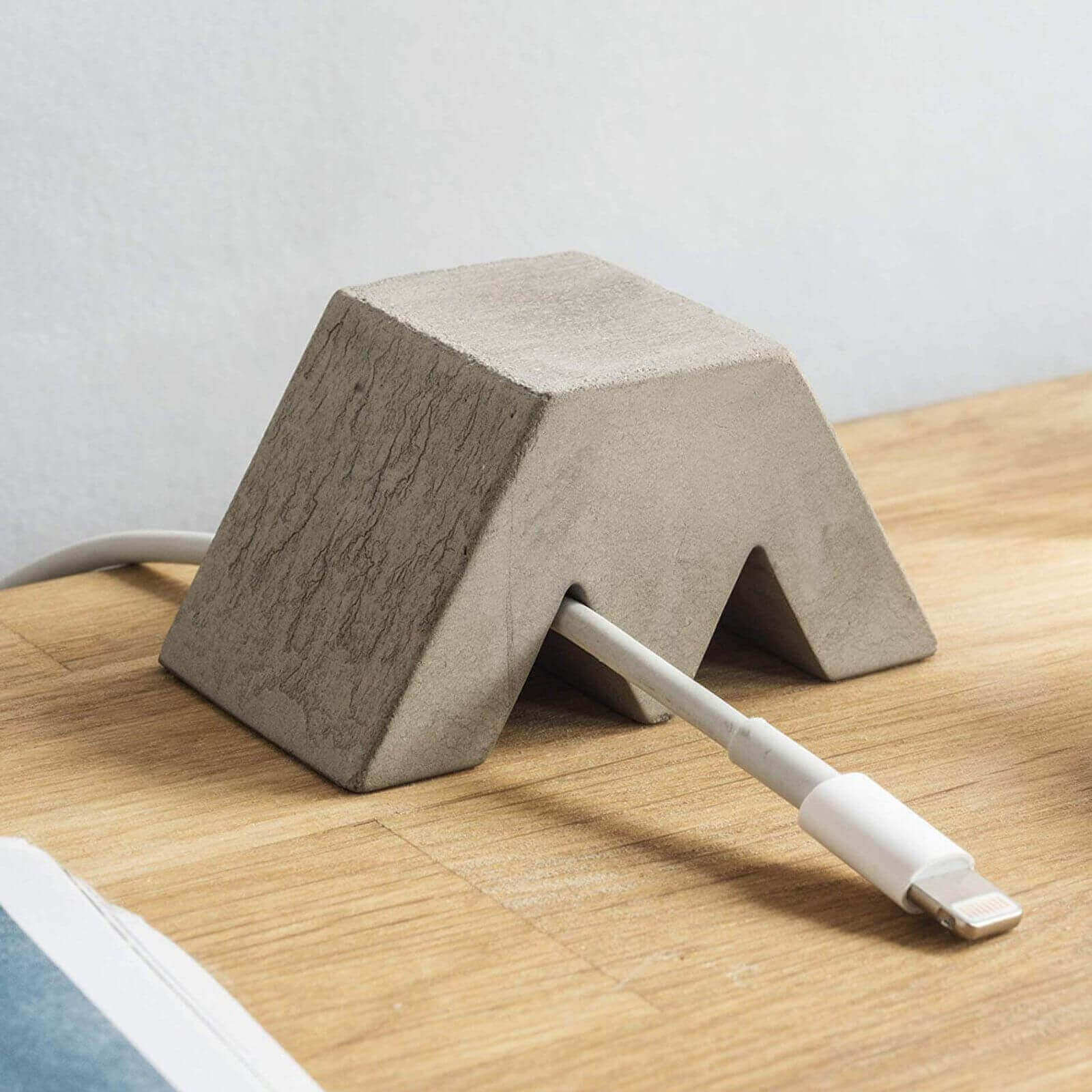 (Source: https://amzn.to/2uDkS9O)
If you have trouble keeping track of your wires and cables, this is the solution for you! The contemporary and elegant Concrete Cable Holder by Good Design Works will keep your chargers, cables, and headphones from getting tangled and getting lost beneath your desk. Made from high-quality concrete with a smooth finish, this cable holder the perfect solution to help keep your work surface organized.
Epoxy Resin & Petrified Wood Print Desk Mat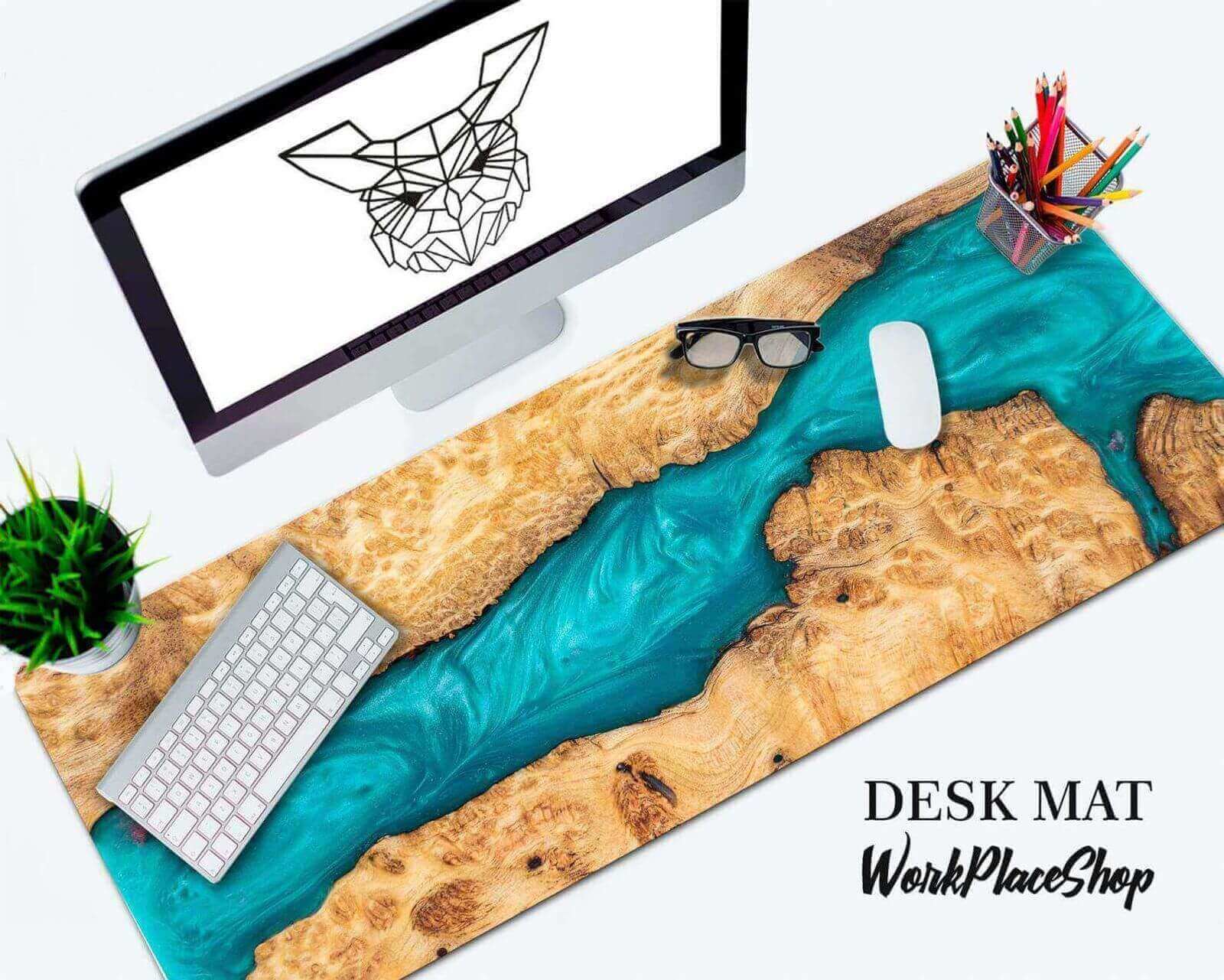 (Source: https://etsy.me/39e9Oix)
Such individualized style is offered in this beautiful handmade Epoxy Resin & Petrified Wood Print Desk Mat. These mats feature amazingly realistic and captivating visual effects. This Etsy store offers a great selection of stunning digitally printed desk mats and mouse pads. Choose an option such as the epoxy resin and petrified wood model for a natural yet chic and high-end look, or upload your own design to express your creative style.
G-WACK Stress Relief Desk Toys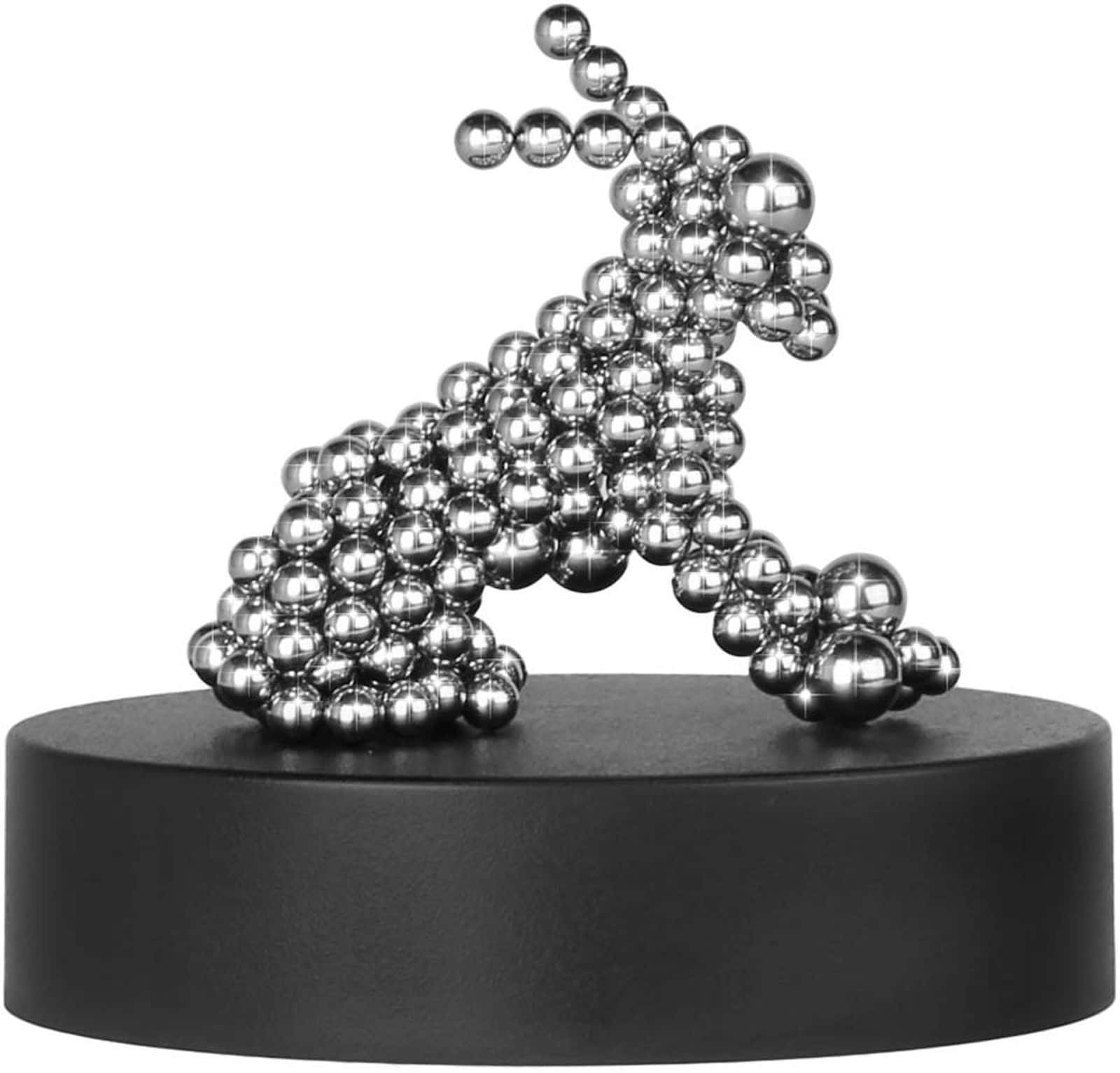 (Source: https://amzn.to/2WkVelA)
While perhaps not the most practical item on your desk, chances are, it will become one of your favorite desk accessories. The G-WACK SPOLEY Desk Sculpture is the perfect stress reliever for those hectic and chaotic days when things don't seem to go right.
A great way to help give your mind a break; this desktop tool consists of a magnetic base and 221 magnetic balls of various sizes. It might not sound all that effective or productive, but it's incredible what simply shaping the metal balls into an endless array of sculptures can do for your mental health.
Magnetic toys such as this one have proven beneficial for people with Aspergers and other forms of autism. Engross yourself in the task thoroughly, exercising both your mind and your hands, and experience a profound calming effect. It's also just a fun way to enjoy a much-needed break from work. While it doesn't require a great deal of brainpower, it is a great way to stimulate creativity. It's one of the best – and healthiest – office desk accessories you can buy!
Categories
Home Office