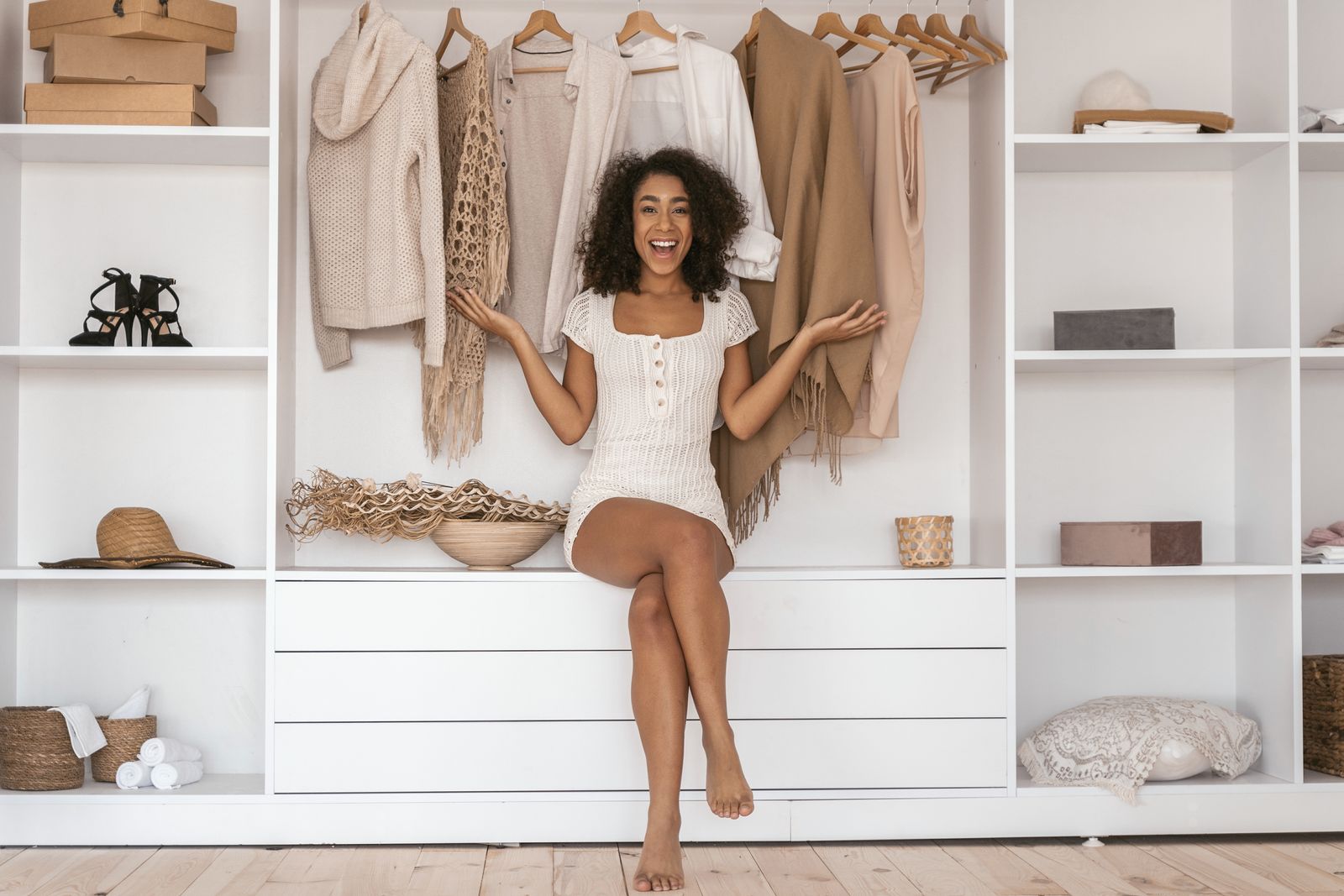 A great closet organizer or wardrobe is the first step to simplify your closet – and give your mornings a welcome boost!
If you've ever thought, "I have so many clothes, but why do I have nothing to wear?" it's time for a thoughtfully chosen closet organizer or wardrobe and a more critical eye towards your clothing.
As you stand before your closet or wardrobe, does it inspire a sense of calm and happy anticipation? Or, rather, do you just feel overwhelmed – tired before you've even left the house? If you always think, "I have nothing to wear" as you prepare for the day, your mornings may be more frustrating and stressful than they need to be.
A change of season is just around the corner. For many of us, that means we're back to work or back to school after many, many months at home. In preparation for fall, and a regular schedule again, there's no better time to simplify your wardrobe.
Consider reducing your collection into a smaller, more minimalist "capsule wardrobe" that consists of a limited number of items to wear seasonally. It can help relieve the feeling of being overwhelmed and, with so many added benefits, your mornings are sure to be more pleasant – the perfect way to start your day.
Here are several ways a more minimalist wardrobe can make getting dressed in the morning a more uplifting and inspiring experience:
Enjoy More Clarity and Avoid Decision Fatigue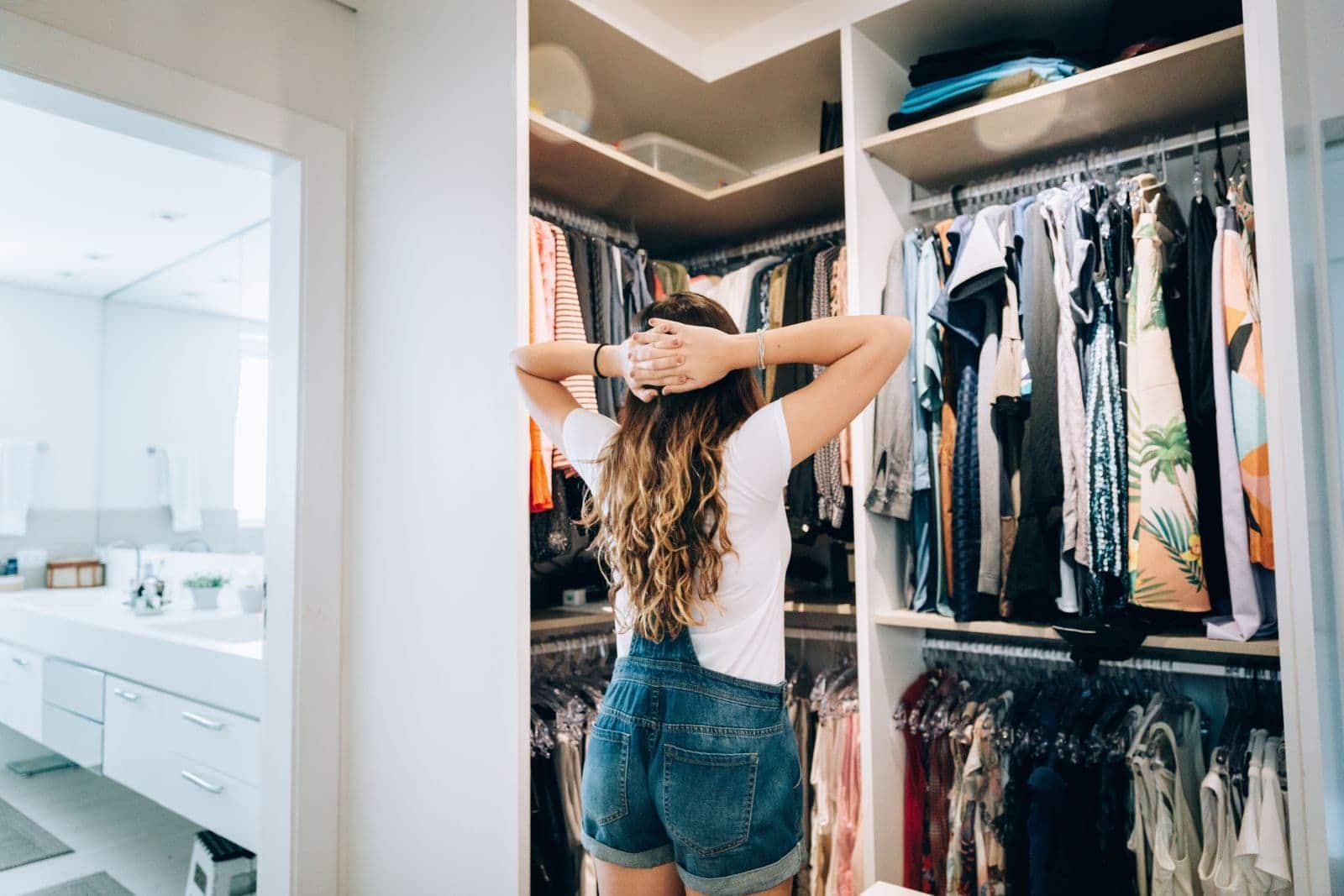 You have enough decisions to make in a day to deplete your mental focus and resources. Choosing what to wear shouldn't be one of them.
If you're feeling mentally exhausted by midday, decision fatigue could be to blame. A cluttered closet spurs feelings of agitation that only makes it harder to make decisions. Moreover, muddling through that clutter for an outfit early in the day saps vital energy before you've even left for work.
An organized space helps streamline decision-making, where you can easily find your perfect ensemble. As a result, you begin your day with a more positive state of mind. You also enjoy increased energy and greater mental capacity for the more meaningful choices you will have to make throughout the day.
Minimize distractions and disorganization, and you'll feel less stressed-out and more energetic as you begin and end each day.
Save Valuable Time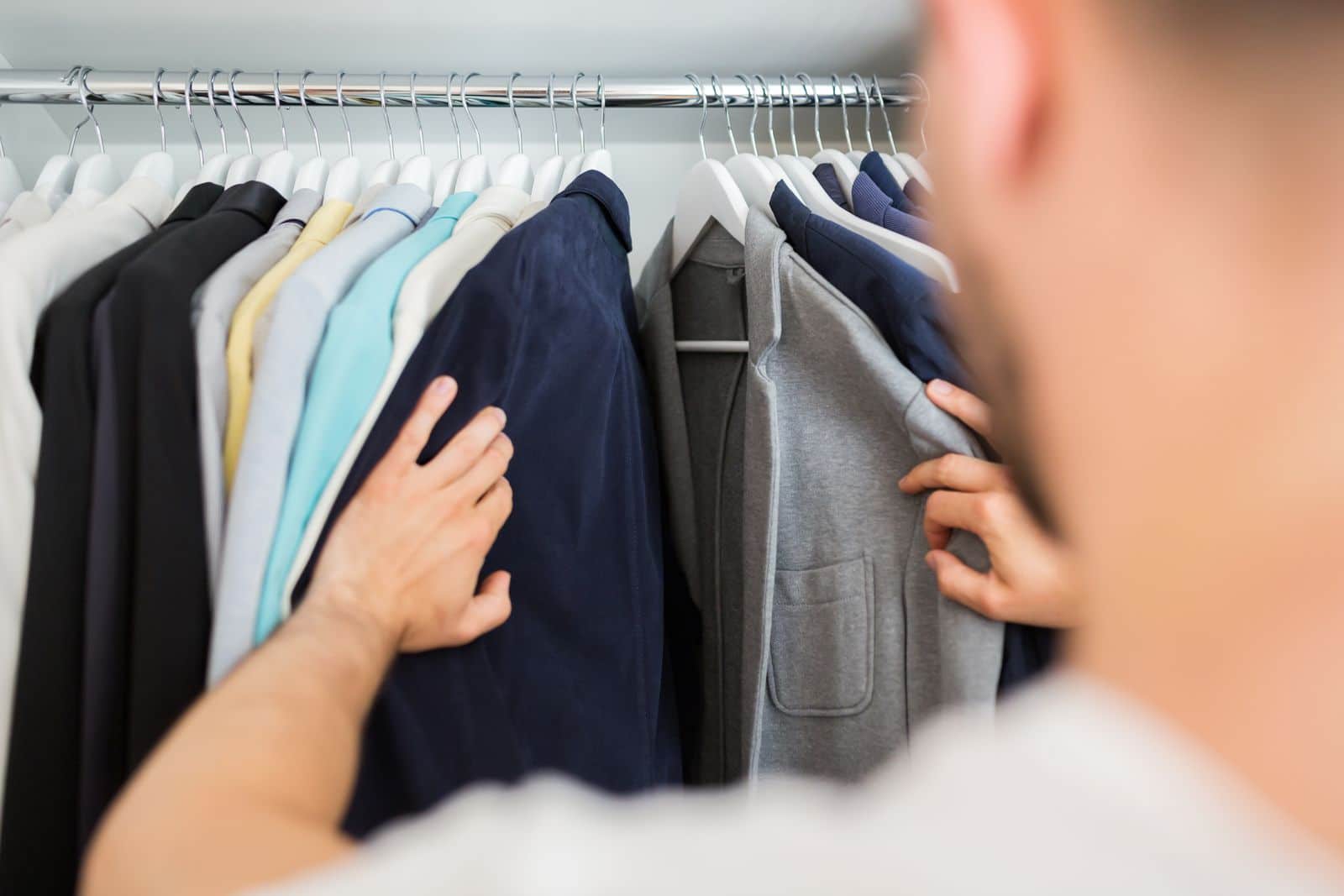 How much time do you spend:
1. Searching through clothing to find the perfect outfit;
2. Deciding on an outfit amidst the chaos of too many clothes and accessories – many of which you don't often or ever wear;
3. Humming and hawing in dressing rooms, trying on, and purchasing new clothes?
When you have simplified your wardrobe into a smaller capsule of items that are of quality, look great on you, and bring you joy to wear, that is time saved in spades!
No more tossing items on the floor or on the bed. No more sifting through stuffed hangers and shelves. No more time spent cleaning up after you've finally found something suitable. Simply, no more wasted time.
Save Money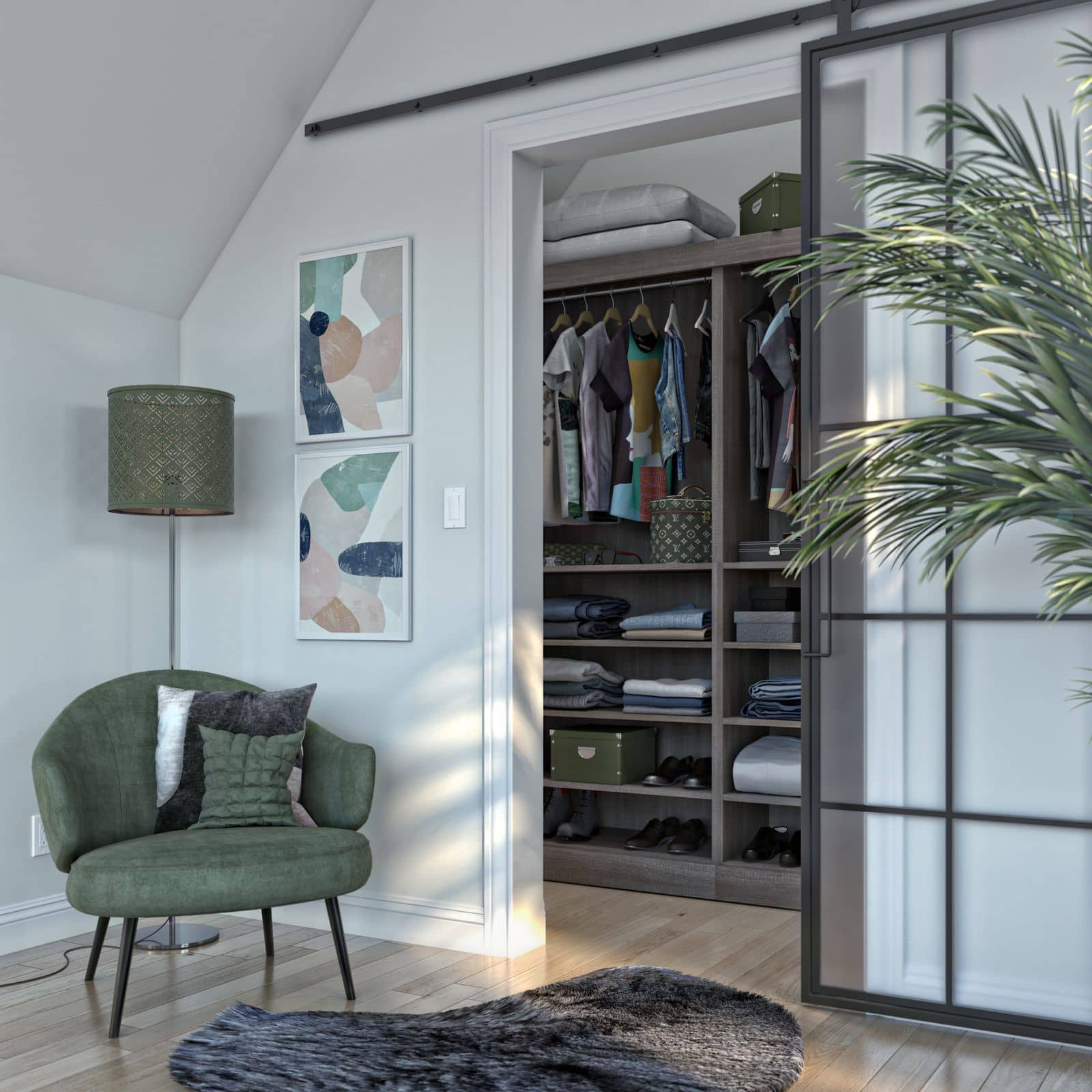 Consider how much money you've spent on clothing, shoes, and accessories over the past year.
How many of the items purchased were things that truly gave you pleasure and joy when you tried them on and decided to buy? Did you need them? Of the items you bought, how many were driven by marketing pressure, emotions, or just plain old boredom?
When you keep an organized, minimalist closet or wardrobe, you can see what you have. An organized wardrobe can actually prevent you from purchasing duplicates or items similar to what you already have.
If you develop a capsule system and start better organizing your existing clothing, you can save a lot of money on your wardrobe each year.
Even make a little extra by selling those pieces you no longer wear.
Minimize Guilt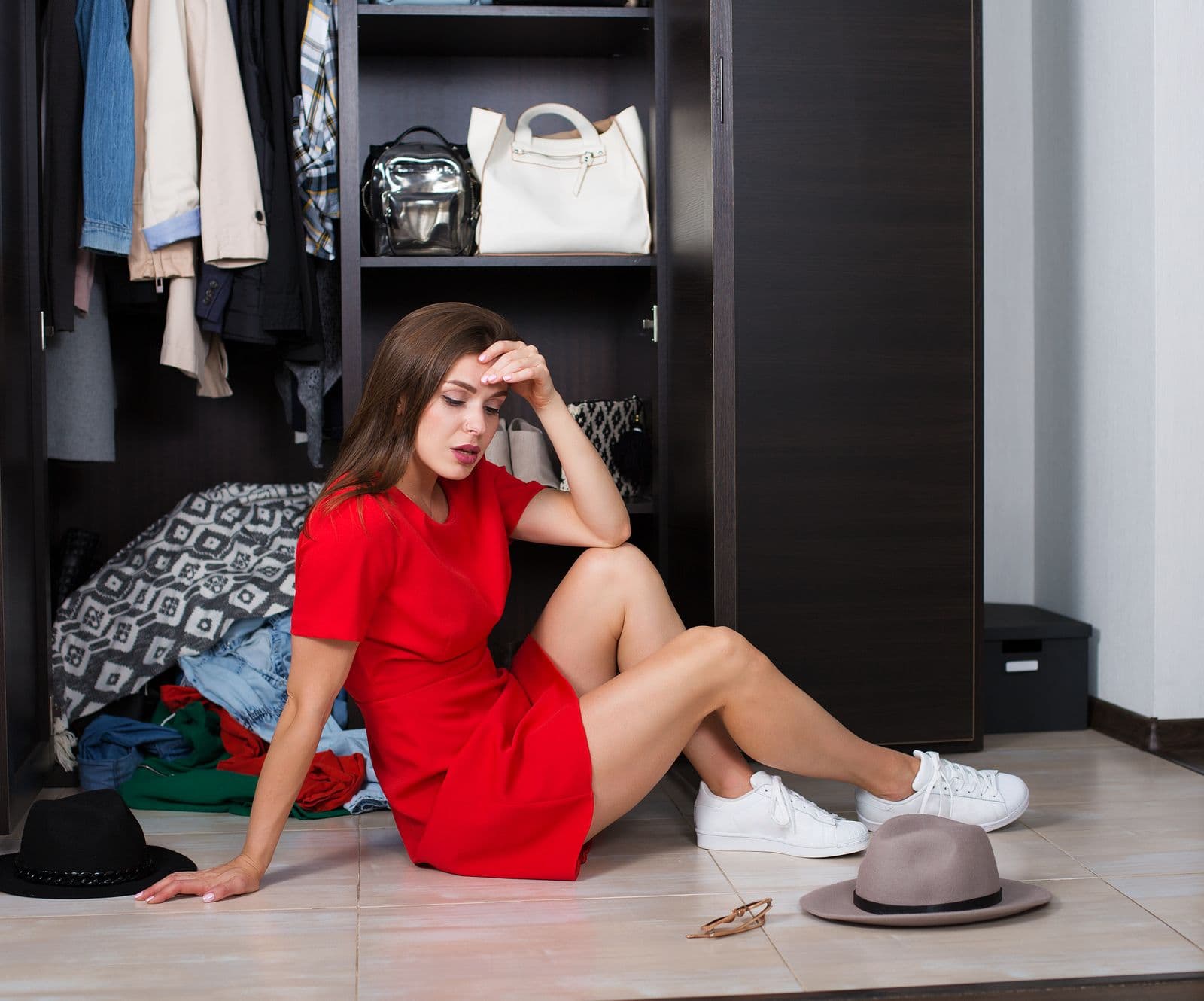 Nothing saps mental energy like pangs of guilt. Every morning, as you peer into your overstuffed closet or wardrobe, you are faced with the guilt of all of your lousy purchase decisions: clothes, unworn, with tags still attached; ill-fitting items; impulse purchases that you regret; and items that exceeded your budget and you rarely have the opportunity to wear.
As you reduce the excess, you reduce the guilt along with it.
Feel Less Pressure to Keep Up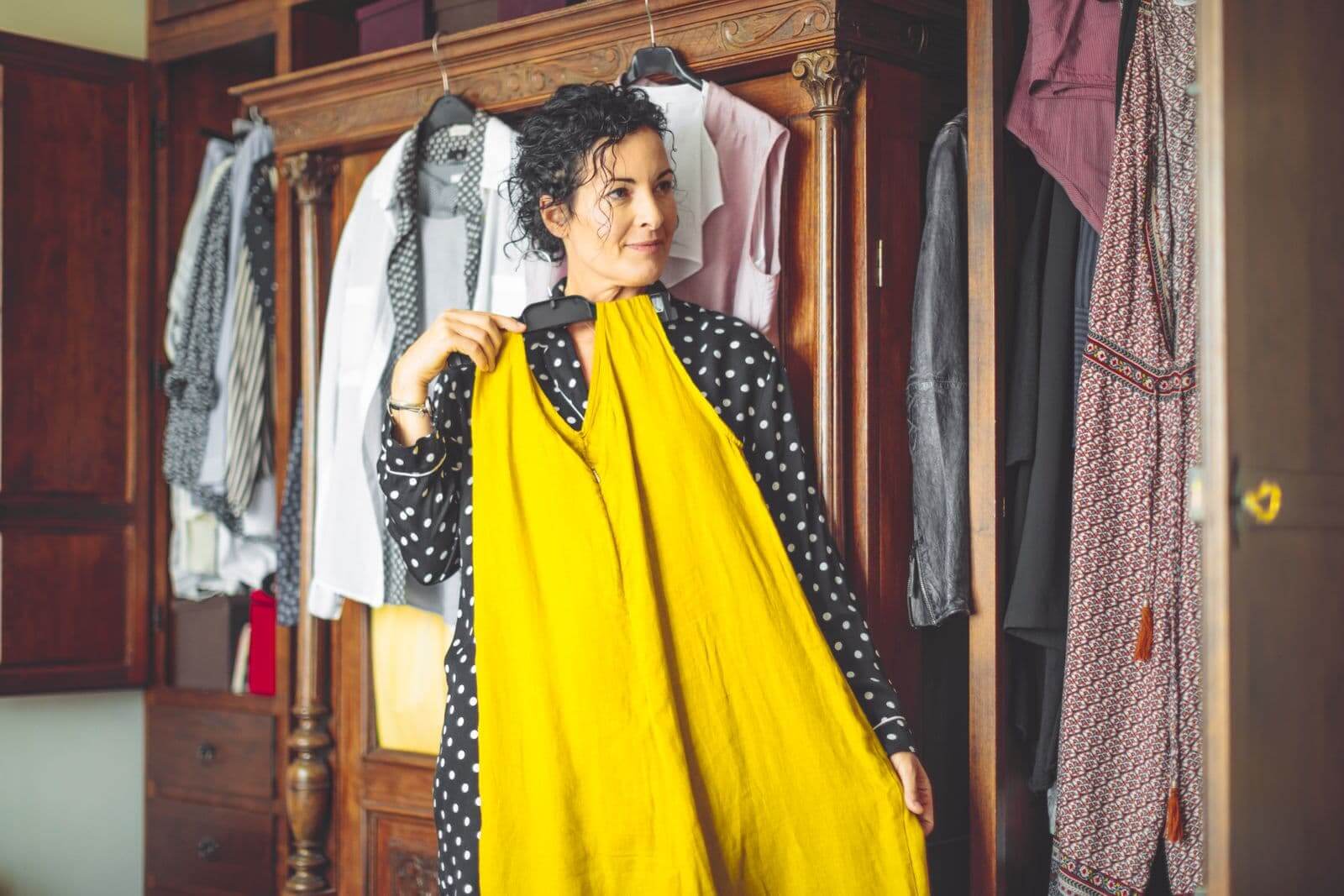 Once you've established your capsule collection – clothing and accessories that you need and love – you'll be less prone to the various forces that would typically compel you to shop. Marketing and advertising, fads, and what your friends and family might be wearing will have far less influence over your choices.
Look and Feel Better – More Self-Confidence!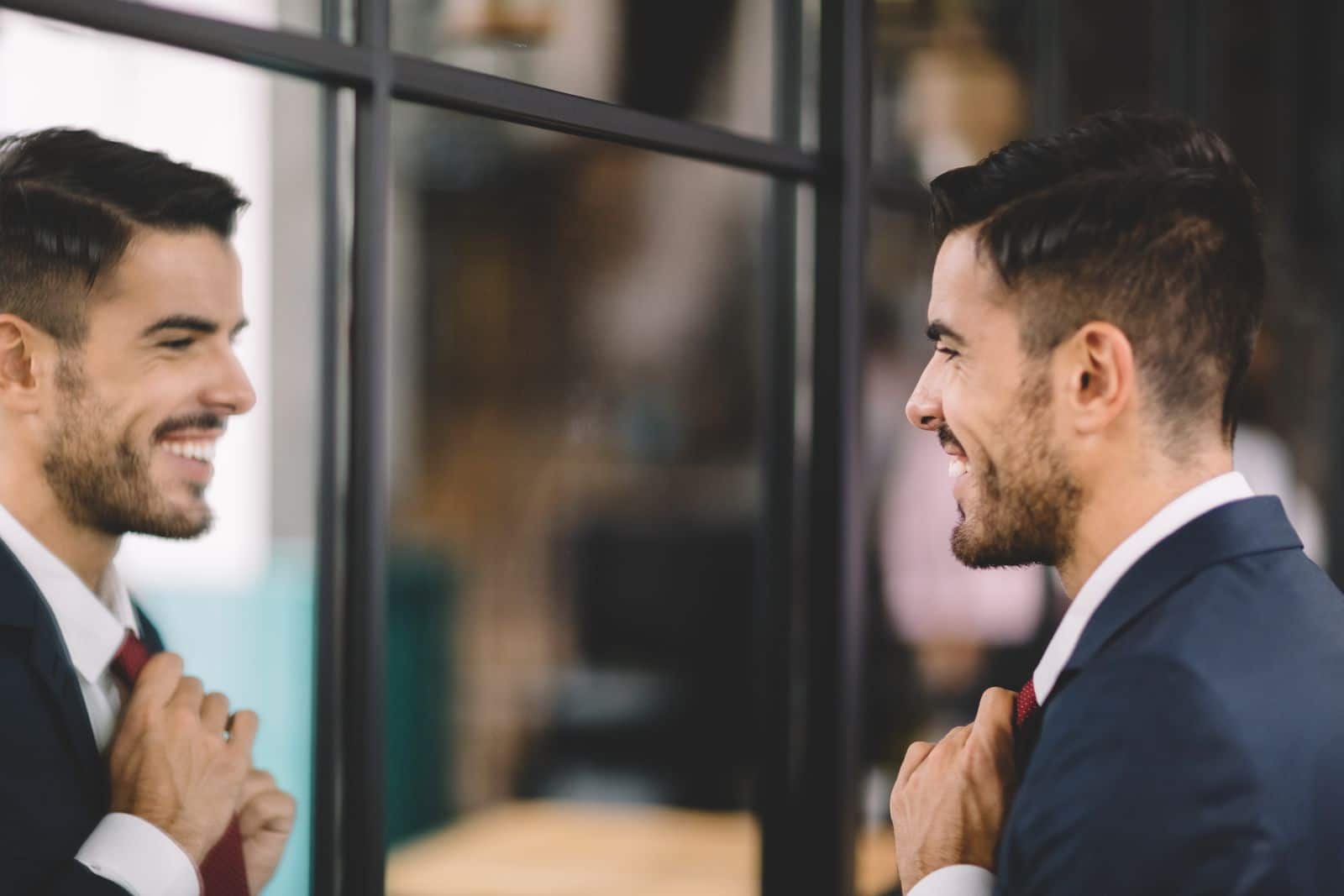 An organized closet or wardrobe lets you find what you need when you need it. Everything is visible and available at your fingertips, not to mention with fewer creases and ready-to-wear.
As you now dress with less, it will be so much easier to identify those pieces and outfits that you enjoy wearing most. Not to mention, which ones fit and look best, no matter the activity.
View everything you have and coordinate your day's outfit quickly and with far more ease. And look amazing! Enjoy a greater sense of confidence in your appearance, knowing that you've chosen the exact look for the occasion.
It's not necessarily that your clothes will look better on your body. You will have simply reduced your wardrobe to those pieces that you know are comfortable and look great and help you look your best.
Benefit from Increased Space and Storage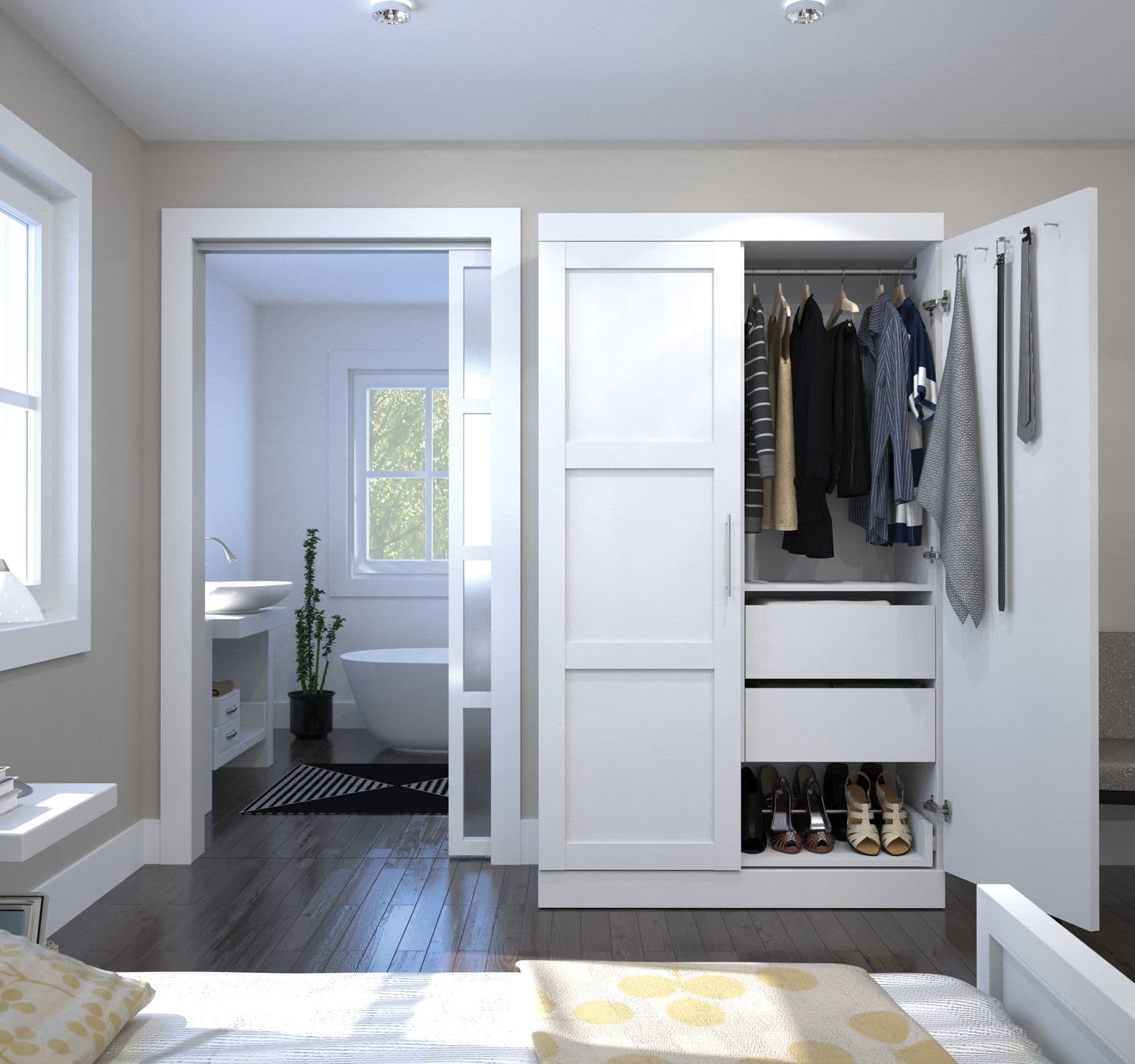 An added benefit to minimizing your wardrobe is the extra storage space you'll enjoy as a result.
A good closet setup will allow you to be more organized than ever before. Enjoy the freedom of more space or use it to store other things that need a home.
Regardless of how you use it, a sense of space offers not only more storage options, but it effectively helps to free up mental and emotional space, too, which is always welcome!
Enjoy a Renewed Sense of Gratitude
When you free yourself of stuff, you make more space in your life — physically, mentally, and emotionally. When you discover that you can do without, your focus turns to things that bring you joy.
An organized closet or wardrobe brings such wonderful and welcome peace of mind. And with that, gratitude for what you have.
If you'd like to try a more minimalist approach to your closet, check out the popular Project 333 Capsule Wardrobe Challenge. A great way to share in a minimalist approach to your closet organization as you enjoy a much-needed boost to your morning routine.
Categories
Organization