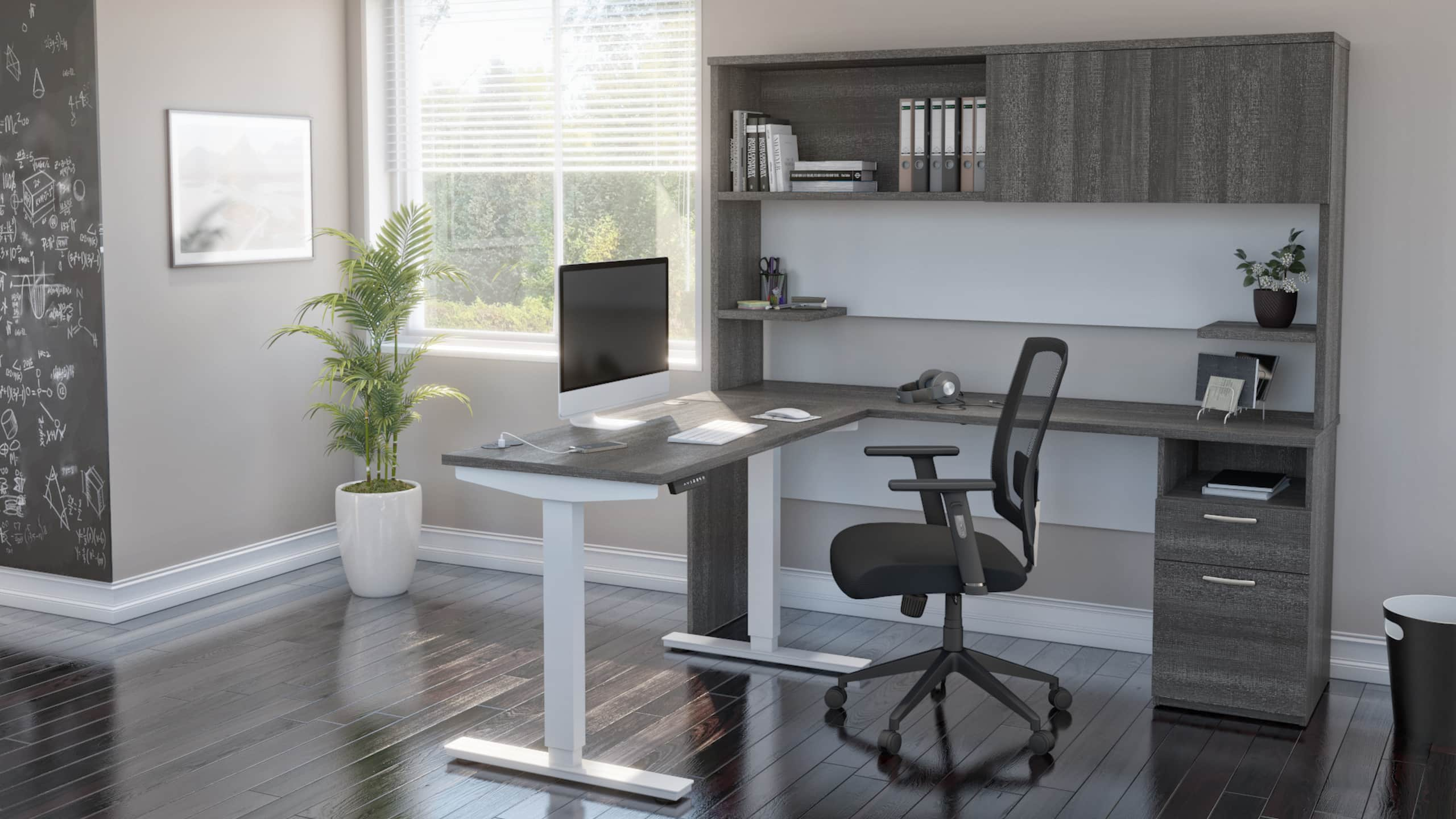 If you've been working from home during the pandemic, you know how crucial it is to have a workspace that meets your needs. However, it might seem daunting to create a space with a standard desk height if you're not sure where to start. Part of the process includes figuring out the right configuration, while ensuring you have all the right tools to be successful. We've come up with a few steps to make a standard desk height work to your advantage. Take a look!
A Workstation to Meet Every Need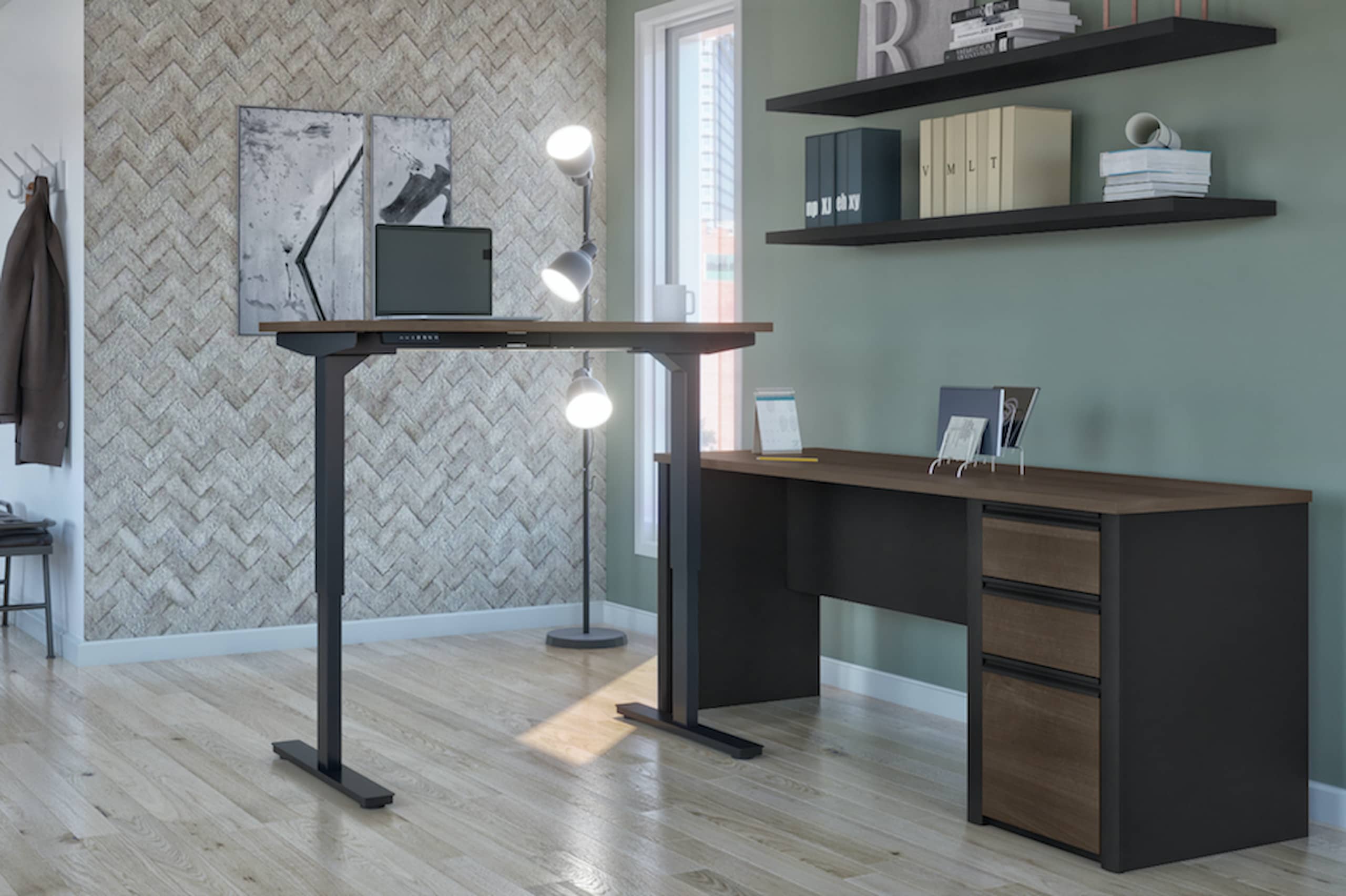 Your desk is truly the pièce de resistance in your office. Not only is it the most used furniture in your space, but it's also the most important piece of office furniture to choose. The key is finding what makes a good desk for YOU.
For instance, desks ranging from 28 to 30 inches are typically ideal for people between 5′8 and 5′10. There are a number of ways to know if this standard desk height is right for you. Are your arms parallel to the floor when typing on your keyboard? If they are, then chances are a standard desk height is a good fit. That being said, everyone has different preferences and comforts, so be sure to go with your instinct when choosing a desk.
Next, you should consider storage options for your space. A filing cabinet or a credenza could do the trick to keep everything neatly stored away, while working perfectly with your desk. If you need more storage inspiration, you can head over to the Bestar website. Finding storage that works with a standard desk height will truly be a breeze!
What happens if you don't fit in that specific height range or if you want a desk that adjusts to your needs? That's where a standing desk comes in. Most Bestar standing desks fit the standard desk height of 28 inches but can also be adjusted to 45 inches high. A standing desk is the perfect adaptable workstation because you can adjust the desk's height to your specific needs. This type of flexibility is great for people who like switching simultaneously between sitting and standing at work. Your legs and muscles will also get a much-needed break when switching between positions throughout the day.
An Efficient Setup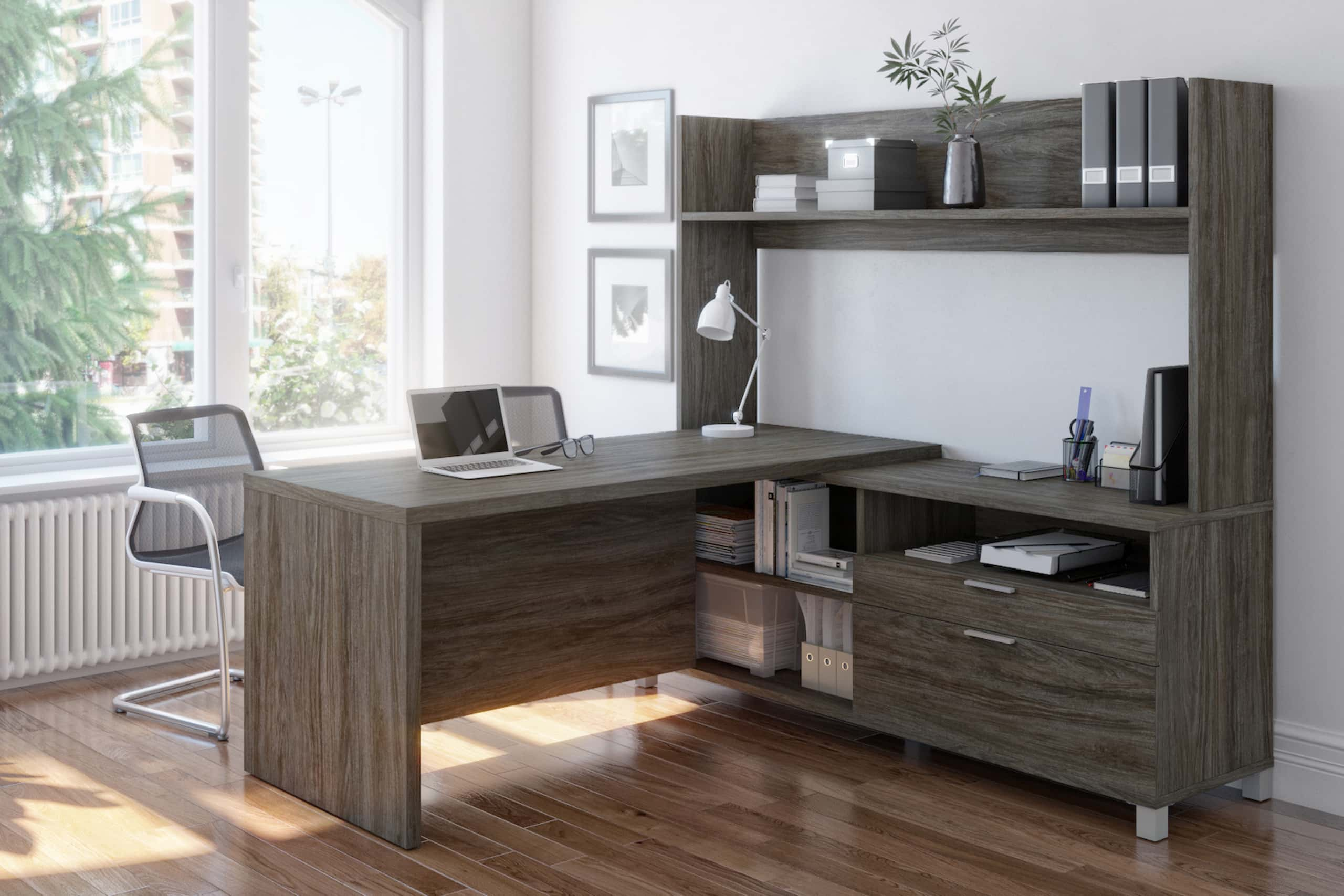 The next step is to create the ideal office space. You'll want to arrange a space that has all the elements for a professional office, from the right lighting to the type of office accessories.
First, think about lighting. It's a good idea to place your desk near a window. You'll be able to soak up all the natural light that flows into your office during the day while sitting at your desk. However, you might also want to find lighting options that fit with a standard desk height. For instance, a desk lamp would be ideal to prevent your eyes from additional strain during those late work nights.
Next, focus on how to arrange the desktop. For example, your computer screen should be slightly below eye level, which will help prevent strain on your neck while sitting at a desk for an extended period. You can also take a look at desk accessories to enhance your productivity and efficiency when working at a standard desk height. For instance, a laptop stand or a footrest would be the great additions to enhance productivity and comfort while at your desk. With the perfect set-up, you'll be well on your way to success!
A High-Performing Office Chair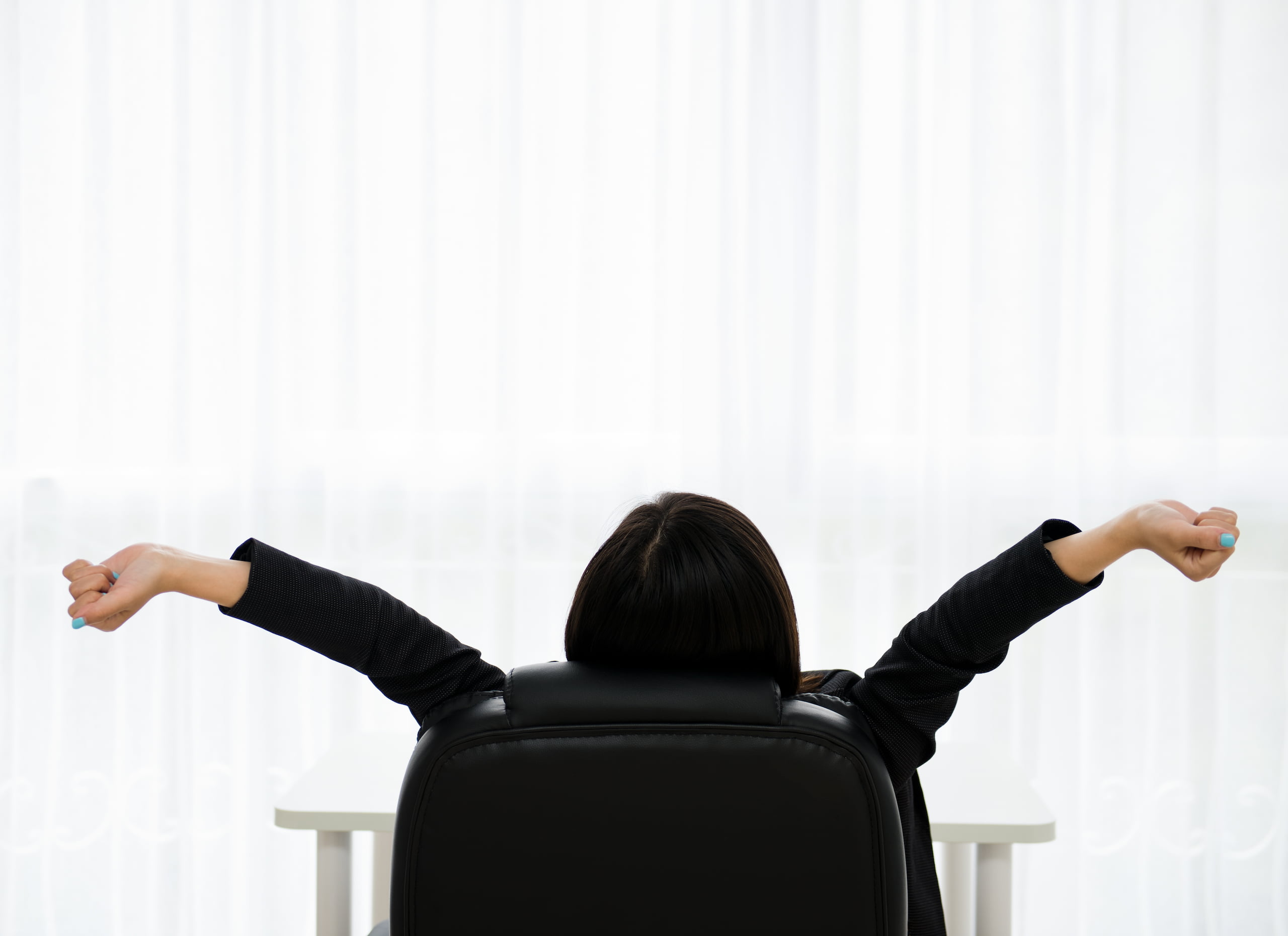 The next step is to find an ergonomic office chair. It's no secret that having a high-performing office chair is a must when working at a desk. But when you're working with a standard height desk, it's even more important to have an office chair that ensures complete comfort and productivity.
Key features to look for in an office chair include ergonomics. For instance, adjustable height is a must when working with a standard height desk. Sitting at the right height is key to lasting comfort and productivity. A one-size-fits-all model isn't an option since people have different heights and needs. An adjustable chair is key because it allows you to choose the best position possible for your specific height.
Another feature to look for in an office chair is back support. Keeping your back comfortable and supported will make all the difference when working at a standard desk height. It's vital to choose an office chair that will properly support the curvature of your spine to prevent back pain, poor posture, and even injury. You can opt for a chair with a high or low backrest, depending on what feels most comfortable for you. Remember, the more comfortable you are, the more productive you'll be.
Making a standard desk height work for you is easy when you have a well thought-out plan in place. It's equally important to ensure you'll be as comfortable as possible when working at your desk all day long. Productivity and comfort truly go hand in hand!
Categories
Home Office