Halloween is one of those festivities that brings out the creativity in everyone, young and old. It goes well beyond simply planning a great costume or carving the perfect creepy scene into your pumpkin.
The fun extends into home decor and, of course, to the outdoors to bring on the scares, welcoming your visitors in spine-chilling fashion even before the hallowed eve.
To help inspire your Halloween creativity, here are 7 fun DIY decorations that will help establish your home as the most menacing, most creative, and most fun stop on the block!
Cheesecloth Spirits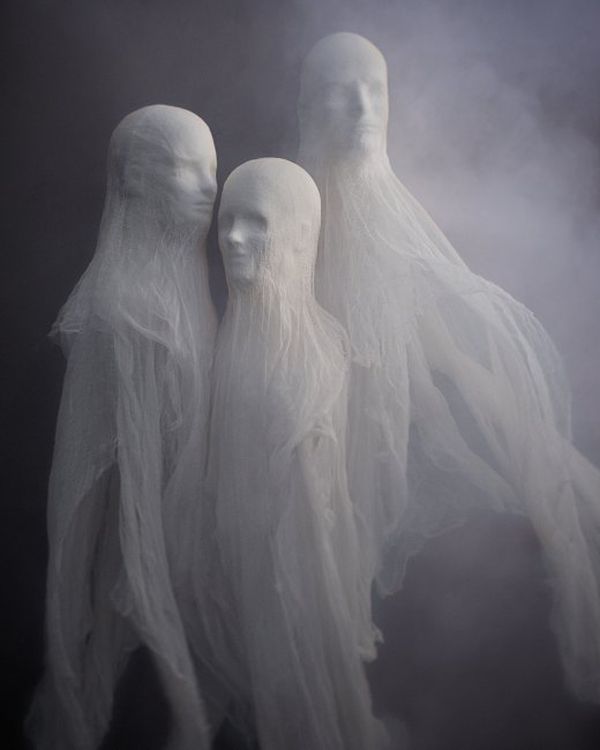 (Source: Martha Stewart)
This will require a visit to your nearest wig shop to procure the foam mannequin heads, but the result is well worth the effort! Simply glue cheesecloth over the mannequin heads and hang them from the ceiling. Better still, hang them from a ceiling fan and set the speed to low for maximum effect!
Haunted House Silhouettes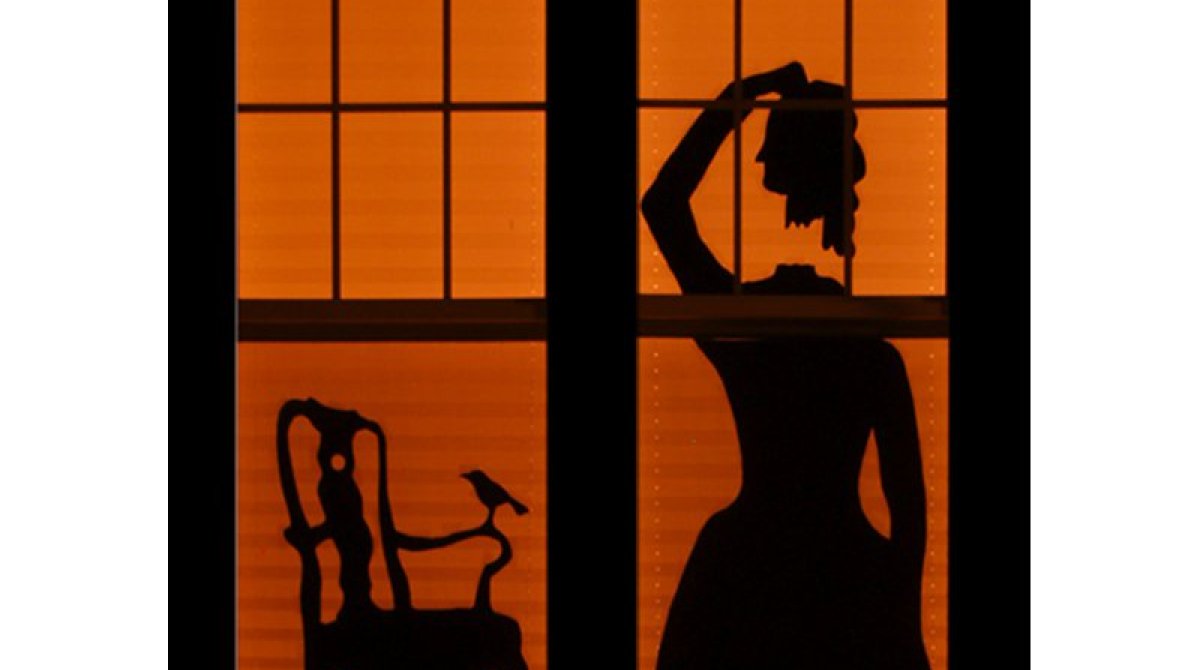 (Source: Makezine)
Create your own haunted house with these creepy silhouettes, and on a budget. This project scales easily – small or large – depending on the space you'd like to use.
This is a fun and creative project to involve the whole family and you can find the details, including pdf print-outs, outlined here.
Crashed Witch's Legs

(Source: Christine Norton Art)
In a similar vein, mannequin legs (found at your favourite department store or second hand, online) can bring some serious silly fun to your Halloween decor! Adorn the legs in striped witches tights and shoes, place them upside down in a decorative pot and you'll have the most entertaining trick-or-treat stop in town. If you can't find mannequin legs, break out the duct tape or paper mache supplies. With a little extra elbow grease you can create truly gnarly custom legs fit for a wicked witch!
Vampire Mini-Pumpkins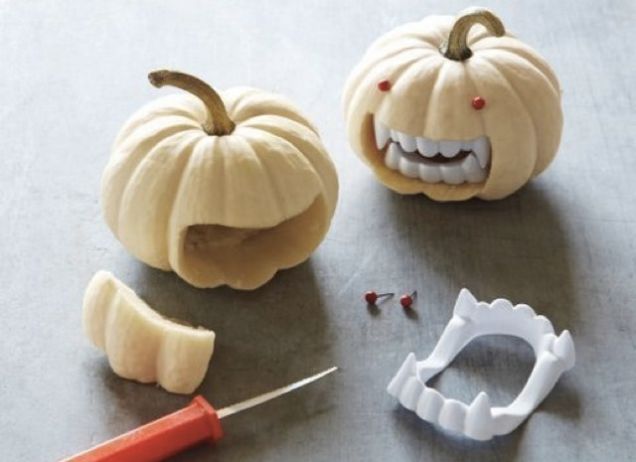 (Source: Martha Stewart)
An easy, fun, and perfectly adorable project for the kids! A few little pumpkins, with mouths cut out to fit vampire teeth can dress a foyer table or line your walk providing a cute welcome for your Halloween visitors.
Shrunken Heads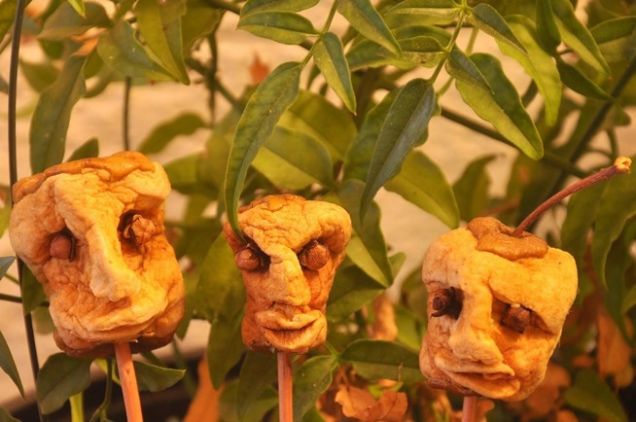 (Source: Instructables)
Here's another original and fun idea to involve the older kids (old enough to manage carving with a knife) in your life.
First, be sure to choose some larger apples for this project and skin the fruit. Now for the fun! Carve faces of all shapes and sizes into the apples.
Dip them in a mix of lemon juice and salt and set to dry in the oven set to low heat.
Not only terrific Halloween fun to make, but the results will be a truly entertaining surprise!
Bloody Handprint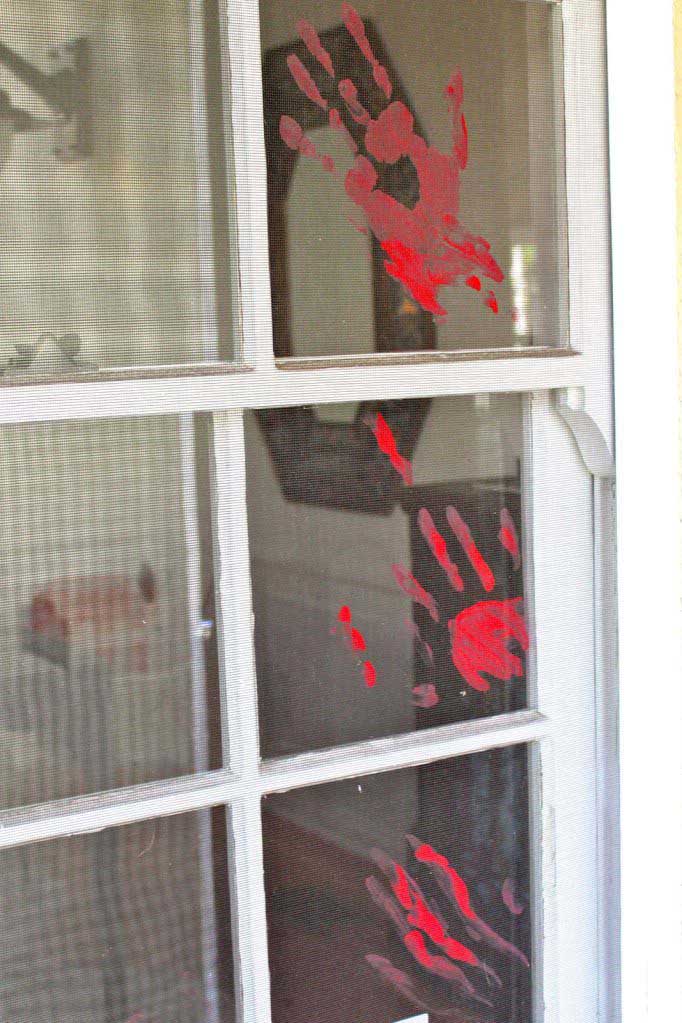 (Source: prettyprudent)
Short on time and need a quick and scary Halloween decorating solution? Water soluble red poster paint easily makes for a fast but effective "bloody" handprint on your window or door that will be sure to send chills through your visitors.
Head in a Jar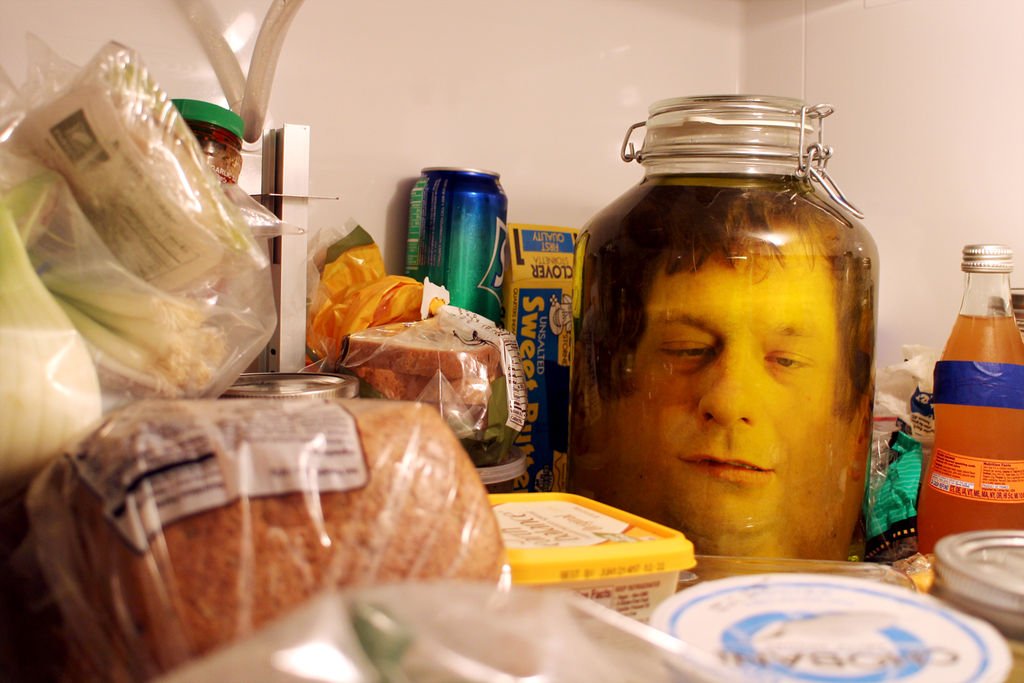 (Source: Instructables)
If you're looking for truly dark and creepy DIY fun, this is for you!
This is a hugely effective and scary decorative element to welcome – scare the pants off! – your visitors. It's also super fun as a wild Halloween prank that will definitely bring the jump scares!
Blend photos together in your favourite photo editor, print and laminate. The fun bit: submerge in an old pickle jar.
Between the flattened image viewed in the curved jar and the distortion from the water, the illusion of a decapitated head in a jar of preserving fluid is SO effectively achieved.
You may also like:
Summer to Fall: Your Autumn Wardrobe Shakeup!
Categories
Home