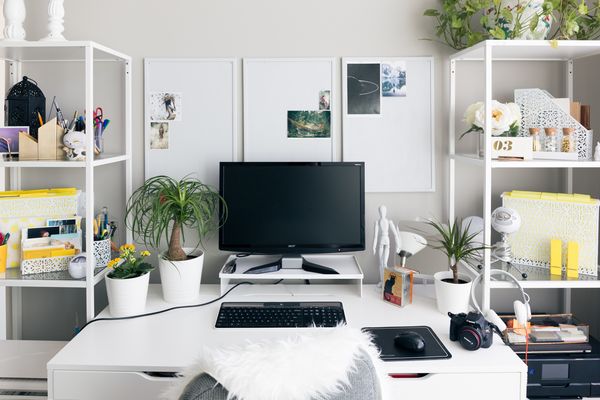 You don't have to spend a lot of money to make your office stylish and inviting, a place you actually enjoy spending time, while still being super functional.
Many of us spend far more time at the office than we do waking time at home. And, while we take time and thoughtful consideration of our home decor and how it contributes to our quality of life and spirit, the office, on the other hand, doesn't get nearly the same careful attention.
More likely, it is a space designed and decorated (if we can call it that!) to address the most basic needs of productivity with very little consideration to how the environment makes us feel, despite the countless number of hours we spend there.
Warmth, style, and comfort can play an important role in not only making your work space more pleasant, but increasing productivity as well – without huge expense!
Check out these affordable ideas to help transform your office from simply where you have to work to that where you want to work.
Whiteboard Begone!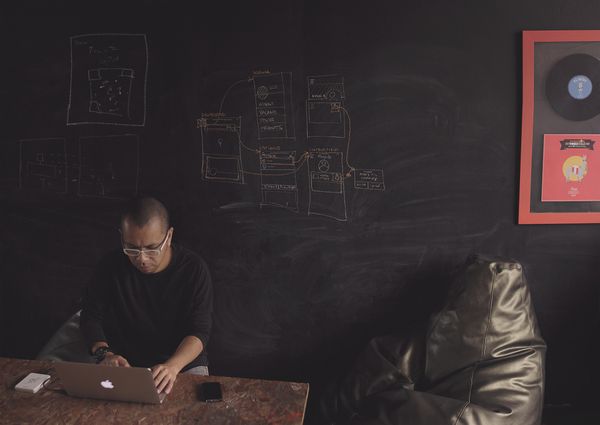 An idea much on trend in kitchens and children's rooms can also be a great way to keep creativity flowing in your work space. No matter how big or small, give your office a warm and distinctive character by replacing your cold, startling whiteboard with a wall painted from floor to ceiling in dark chalkboard paint.
This is a quick, easy and inexpensive way to keep thoughts, notes, and ideas front of mind with style!
Bring Nature Indoors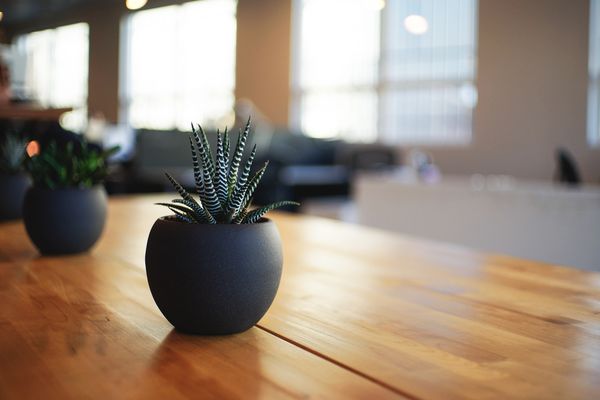 The benefits of plants indoors on our health and well-being are well-documented and abundant, not to mention confirmed by a recent study by NASA.
Human beings generally find solace in nature, so incorporating living greens into the work environment not only helps to maintain indoor air quality, but helps reduce stress and alters the acoustics of a room for the better by absorbing noise that can be unpleasant and distracting.
Even a glimpse of nature has been proven to increase creativity, so the addition of even simple houseplants in transforming your office is a no-brainer!
Incorporate Unique, Funky Items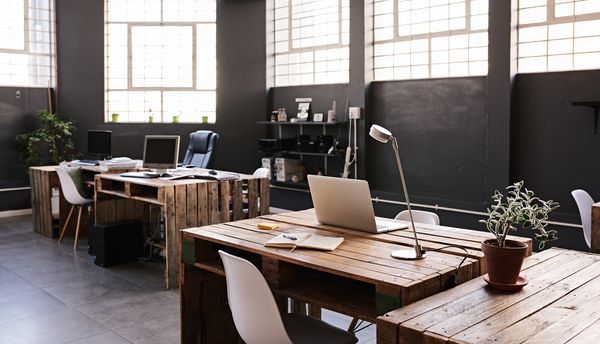 While offices are designed to be highly functional it's important that they also try to capture the spirit of the individual or business. In addition to your practical office furnishings and storage, ensure that you've also incorporated a few touches that are uniquely yours. And they don't have to be expensive!
A few DIY touches such as a door made into a coffee table, desks made from pallets as above, or milk crates converted into shelving can provide some wonderful personality to your office.
You can consider mixing mix in some vintage touches – an antique, perhaps – or a feature wall of photos of family or staff, a few kitschy accessories, or a unique piece of art.
Contemporary Furnishings = Functional Simplicity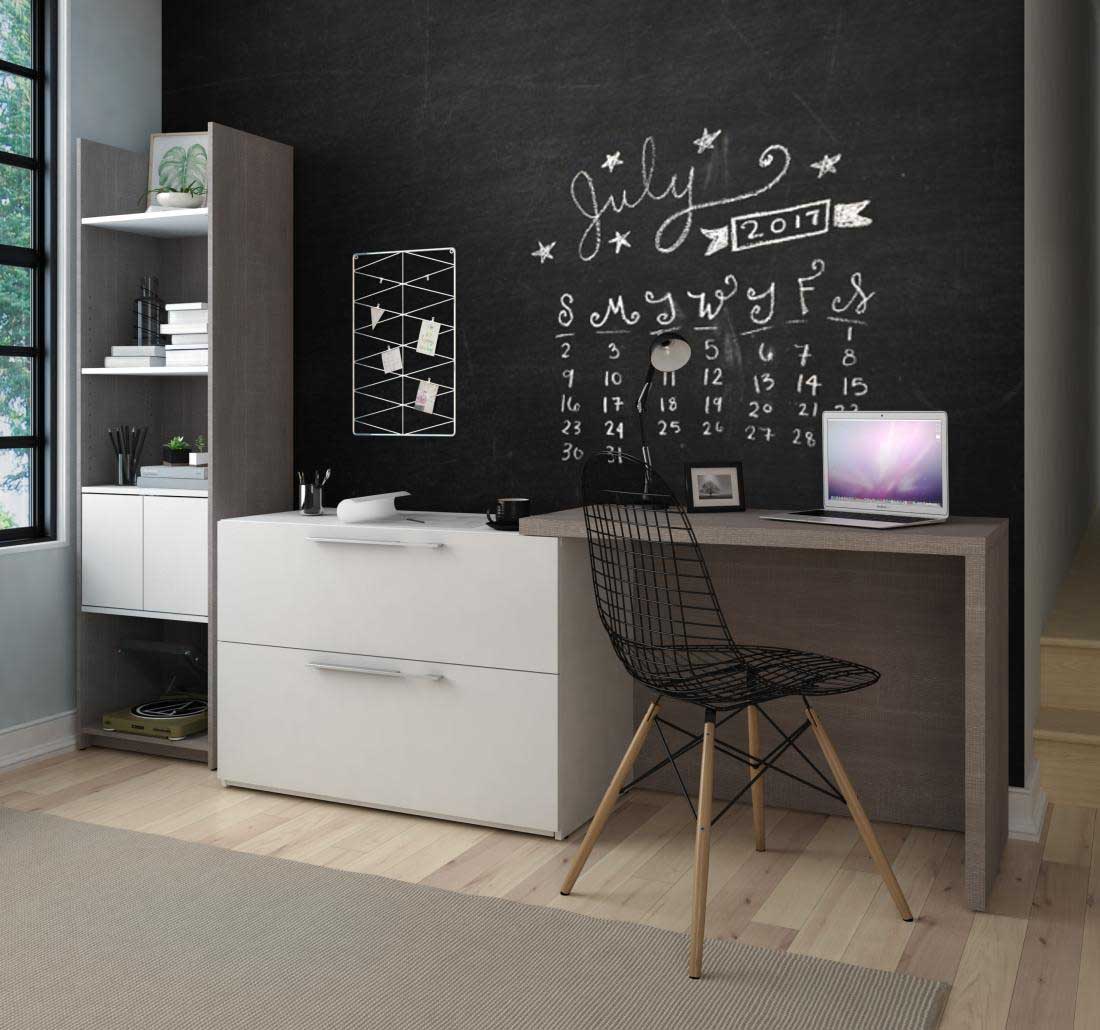 Furnishings that provide ample storage space, but with clean lines and a simple profile encourage ease of use as well as a way to minimize clutter.
This simplicity works particularly well in a small room, allowing for a welcome feeling of spaciousness without losing productive workspace. Office furniture with a clean profile is equally effective in a larger room, where you're able to increase scale to meet increased storage and workspace needs.
Invest in One Eye-Catcher That Makes You Happy!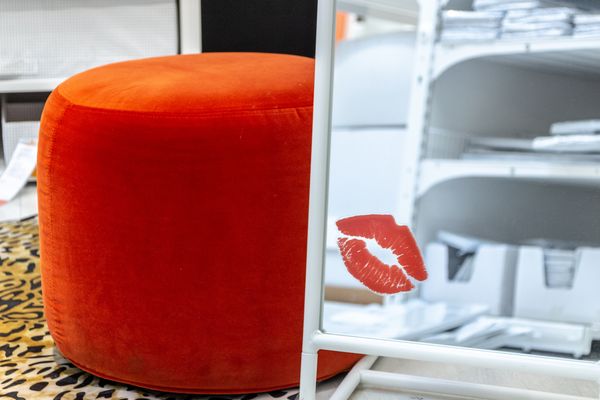 A great way to make a bigger change on a small budget is to invest in one striking yet multi-functional item. This is more economical than trying to stretch limited funds on a variety of new pieces.
Including one special item that provides a little happy punch: a bright ottoman is a great example as it works as a footstool of course, but can also provide extra seating, not to mention practical storage space depending on your choice. Or, if you're in need of another quick workspace, with the addition of a serving tray on top, it can offer up a handy makeshift desk.
Tidy Up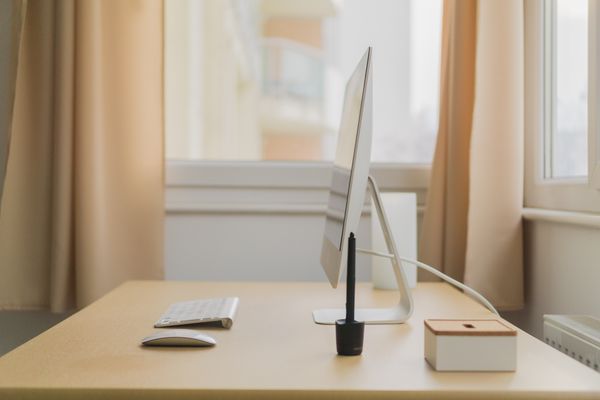 It's easy for office space to collect clutter. Between stacks of papers, books and magazines, as well as untended trash from coffee or lunch, the style and functionality of your workspace can quickly get overwhelmed with stuff. One of the easiest and most inexpensive ways to improve the function, productivity, and style of your office is to clean it up!
Don't forget the tangles of cords that are not only unattractive, but the dusty nests of cables, wires, and plugs can take up valuable surface and floor space. Try labeling each with bread bag tags, wrap them with velcro strips or, as best you can, run cables and cords along the backside of desks with the help of eye hooks or clips.
You may also like:
Ideas to Inspire the Perfect Dream Office in Your Kitchen
Categories
Business
,
Home Office