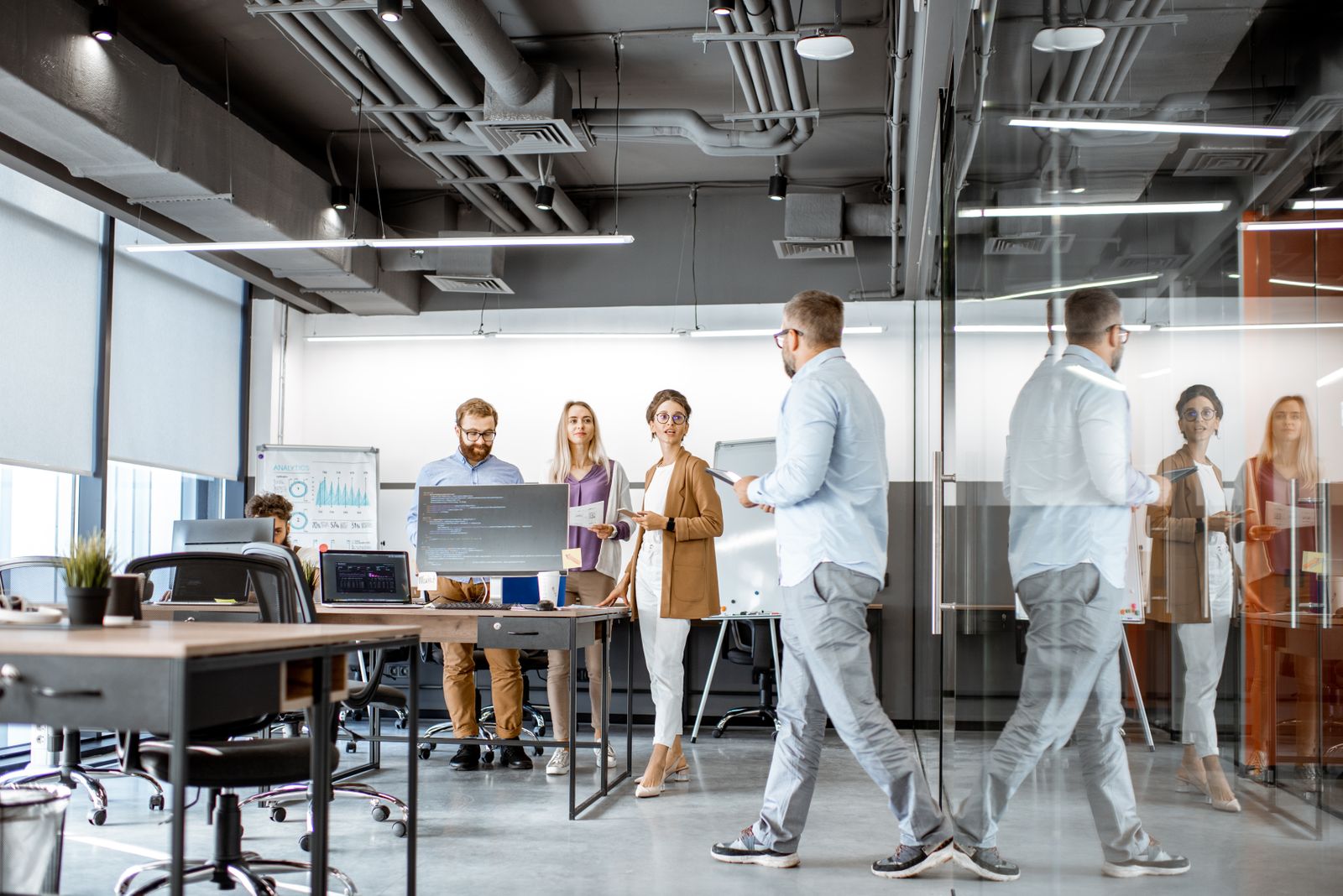 Remake your open office into an agile office – design for flexibility, collaboration, and productivity to enhance office life.
Agile office space provides workers a variety of seating and meeting options to accommodate individual work style — it is efficiently designed and prioritizes flexibility. Agile office design transforms underutilized workspaces into thriving pockets of innovation, and, with the emphasis squarely on quality over quantity of square footage, there is no wasted space –– every square inch gets used.
A hybrid layout that is growing in popularity, agile office design efficiently combines open spaces with designated quiet or private office areas as well as smaller, more intimate, social, gathering, and meeting places.
It's a design style that leads with a people-centric focus, prioritizing employees' psychological and physical health – their wellbeing. Agile design isn't just about function. It's also about performance. Design for agility and your office spaces can foster collaboration, inspire creativity, provide workplace satisfaction, and, ultimately, increase productivity.
To attract and hold on to the best and the brightest in your sector, your office space will play a huge role in building a talented, skilled, and productive team. Agile office design considers the broad and diverse needs of an increasingly multi-generational workforce, and an agile approach encourages employees to adopt the most comfortable and productive work style for them, promoting a healthy and happy work life.
More than just an office perk, a thoughtfully designed office is the first introduction to your office culture and brand and can help communicate the values of your company. The design of your spaces, from colours and materials to the layout, seating plans, traffic circulation, and more, convey a great deal about your image. When synchronized in harmony with your brand philosophy and mission, your offices can help tell the story of your company.
To optimize the experience and efficiency of your office, an agile office should include open areas, quiet zones, partitioned spaces, meeting spaces, community spaces, and supply areas.
Open Office Areas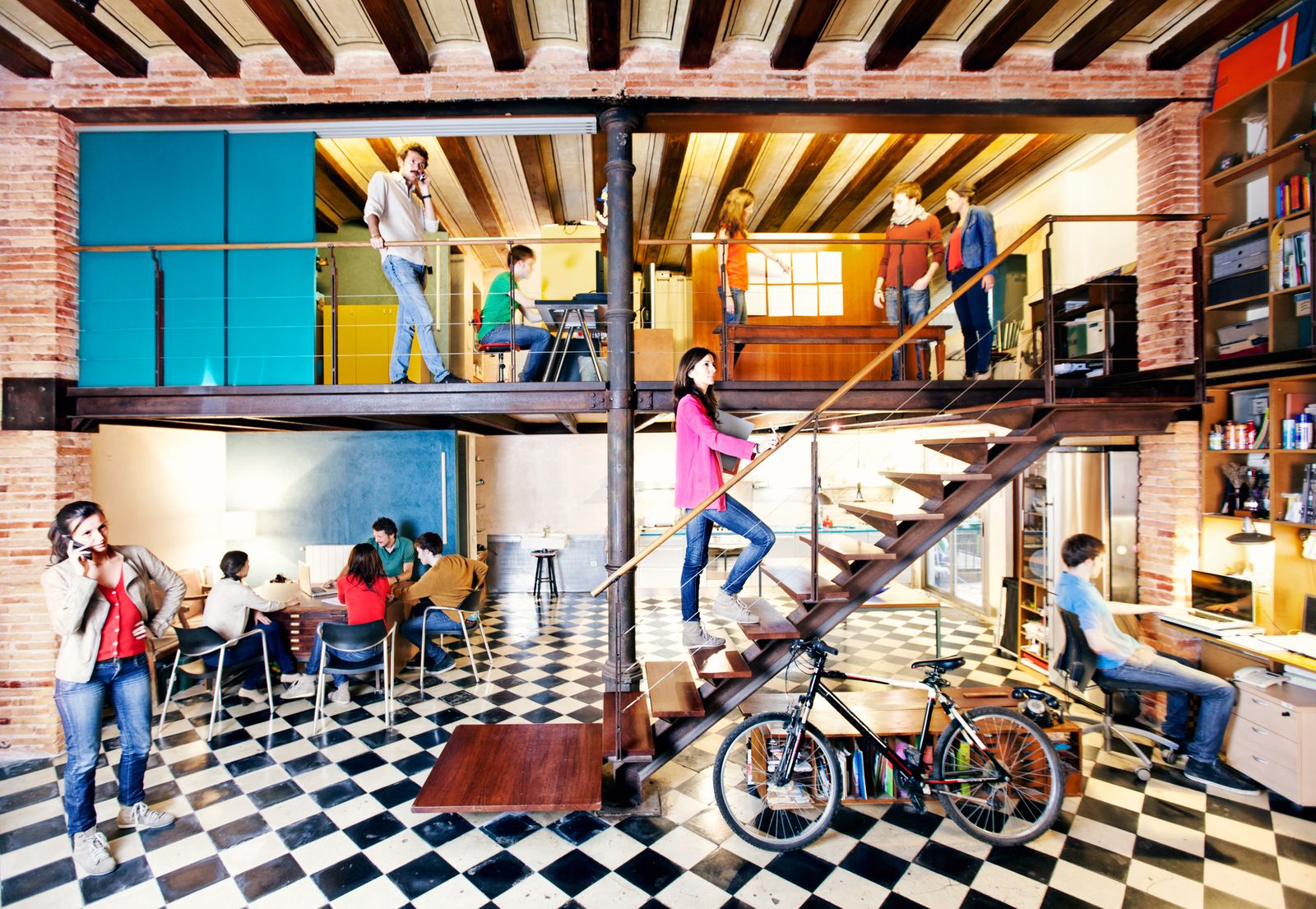 Explicitly geared for effective collaboration and the interaction of employees, it's the large, open spaces that will take up the most square footage of an agile office design. These areas provide endless seating options and help connect your multi-generational staff by encouraging engagement and interaction amongst your workforce – employees sit and work in one another's company no matter the employment hierarchy, department, or work experience.
There are two popular approaches to the layout of open areas: open plan and free address. The latter allows workers to choose where they'd like to work within the office space, untethered to a desk or cubicle.
Thanks to technology behemoths, Google and Facebook, the open-plan concept has completely taken hold. The model typically incorporates at least one ample, open space –– one big room where employees spend most of their workday. It's a layout that removes barriers, literally and figuratively taking down the walls and silos that kept employees isolated and chained to their desks. Open spaces often provide rows of long tables and bench seating, minimizing private, enclosed areas.
Work is performed out in the open, in plain view of colleagues and employers, where ideas and brainstorming can flow unimpeded. It's an efficient use of space, allowing for more seating per square foot than more separated office design methodologies, as well as cost savings.
Office Quiet Zones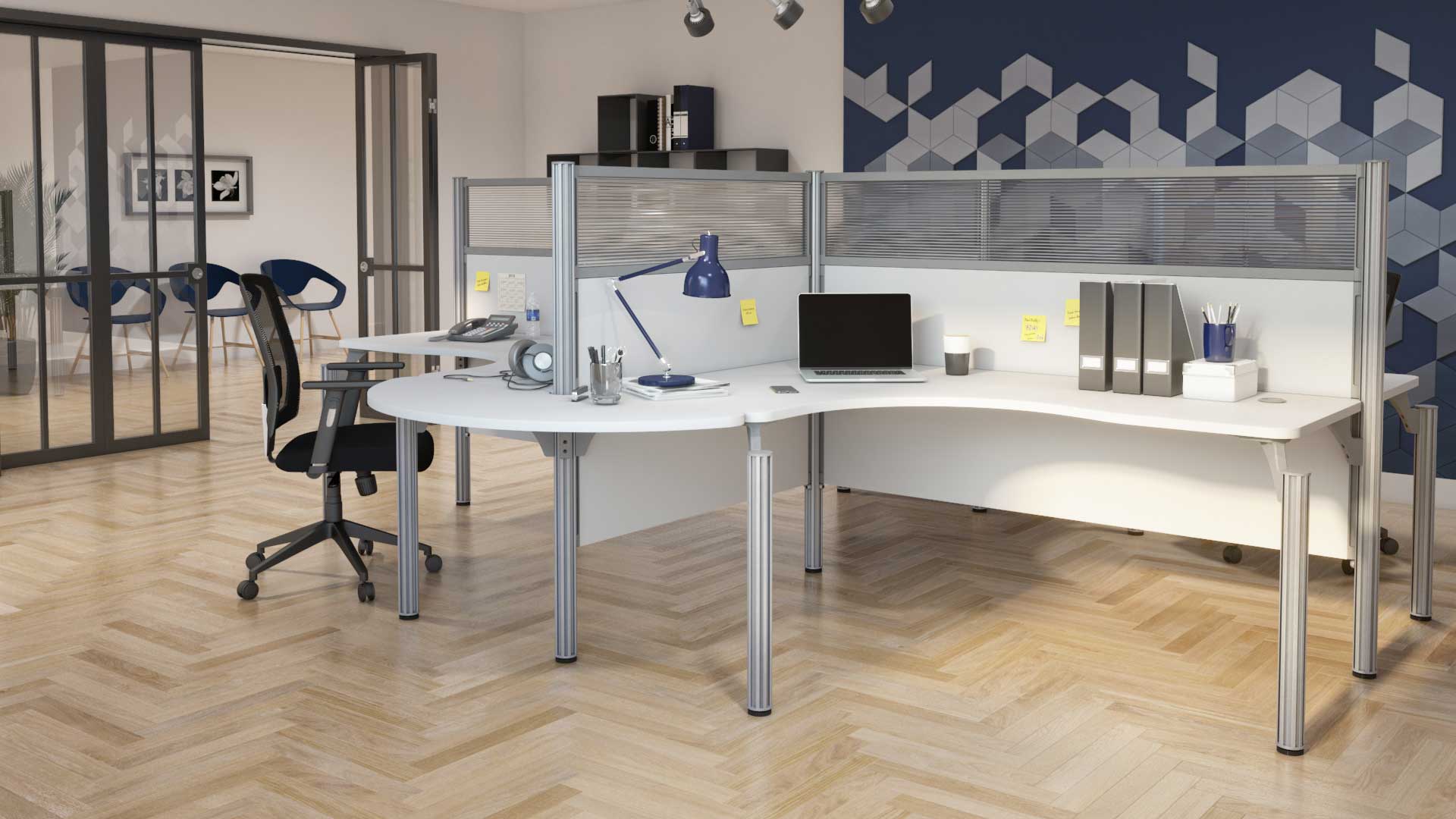 Establishing quiet zones in the office is essential to an agile office design and can be achieved in a few different ways:
Private offices provide enclosed areas for quiet, focused work – perfect for concentrated effort, private discussions, as well as human resources and executive spaces. Office cubicles offer partitioned spaces that often include a semi-private workstation and storage unit. Typically, walls are not permanent and can be arranged and rearranged depending on the needs of the office. A sense of privacy is achieved through the use of pony or partitioned walls that establish physical boundaries and privacy between office workers.
Workstations, similar to cubicles, but smaller in scale, feature paneled partitions, often along three sides of the workspace. A workstation offers enough privacy to help workers focus while also allowing for a sense of communication, connection, and collaboration.
Meeting Rooms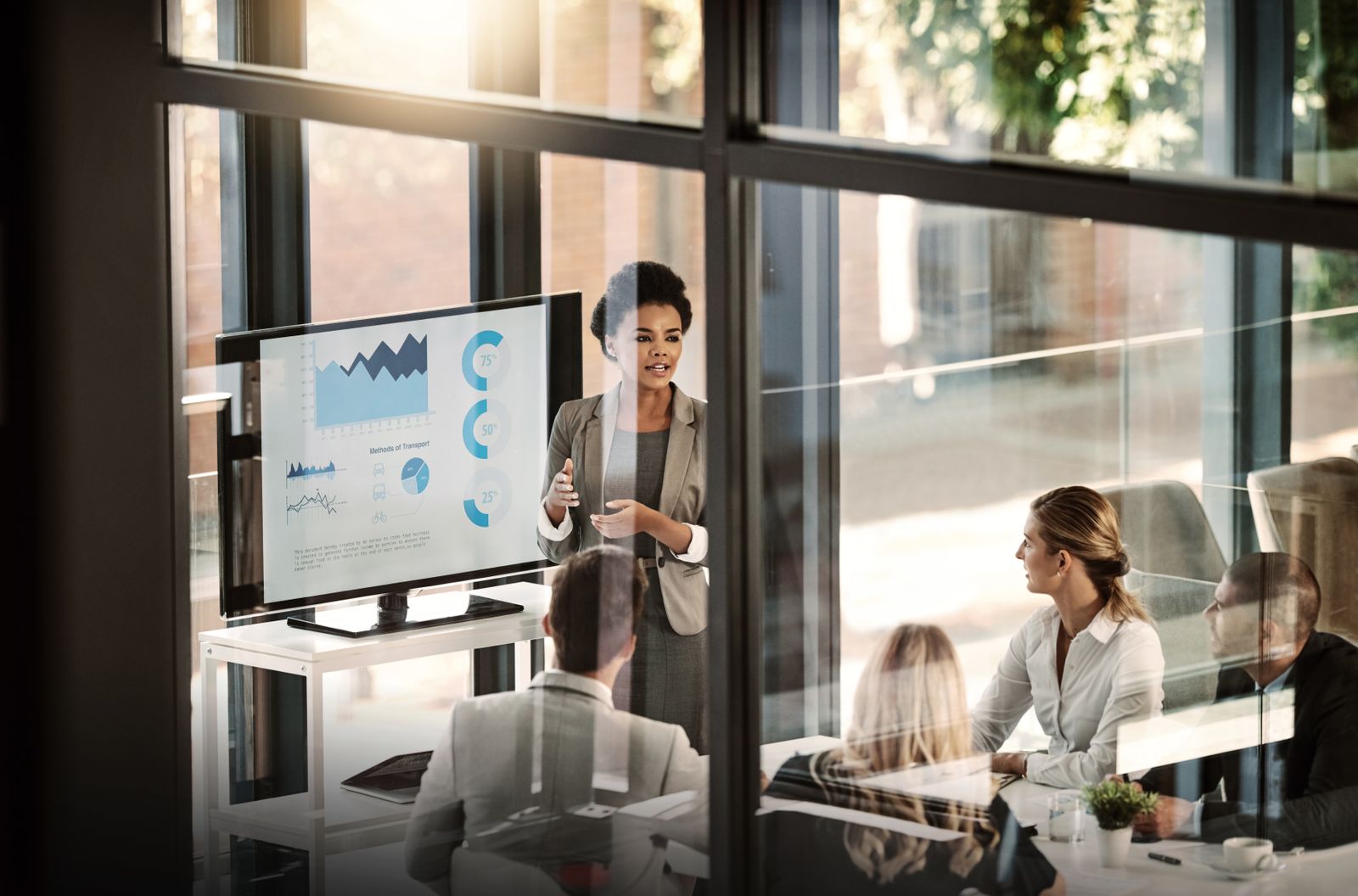 Spaces designated for teams bring coworkers together, offering ample opportunity to brainstorm, innovate, and share ideas – a vital component to any successful business.
Providing a large, enclosed space is essential to an agile working environment as group meetings and activities are integral to any business. The meeting room is outfitted with long tables and comfortable seating and is designed to bring colleagues together. Meeting rooms are for sharing ideas, brainstorming, business development, and collaboration.
When equipped with whiteboards, advanced audio-visual systems, and teleconferencing technology, the room is transformed into a forward-thinking conference room and a hub of innovation.
A smaller version of the meeting or conference room, the huddle room is designed for casual comfort, with sofas and cozy chairs, for smaller groups of two to six. There may be a whiteboard to encourage brainstorming and exchanging ideas.
Breakout areas offer a space of retreat for small teams. It's not really a room, but it's set apart from the rest of the office and furnished to accommodate standing groups or simple seating – it encourages meeting on the fly.
Community Centres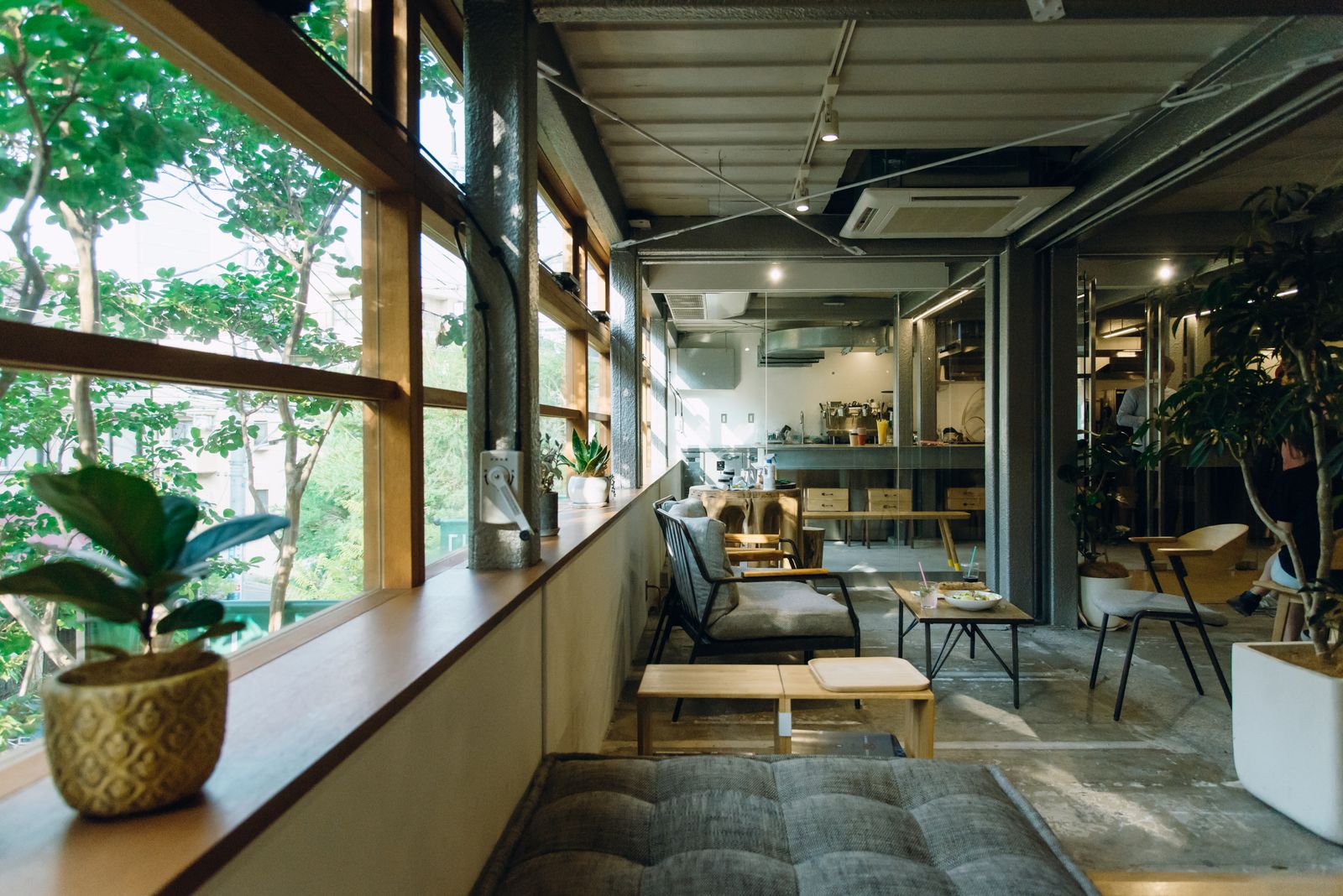 An agile office design allows and encourages the social aspects of office work. Areas where employees can escape their desks, gather casually over a cup of coffee or grab a quick bite to eat, even if it isn't lunchtime. There are a variety of community space options:
An office lounge is an excellent place for employees to take a break – rest their eyes, casually gather with colleagues, or just to take some relaxed time to decompress. More of a living room than a traditional break or meeting room, the lounge is comfortably furnished with comfy sofas and deep armchairs. If you have a more leisurely or sporty office culture, you can even provide gaming or sports options to help employees break up the workday routine.
An office pantry is a kitchen area, but also offers another casual gathering space where workers can take a break but also keep their lunch, grab a tea or coffee, or hang out at the water cooler. A social hub, it's designed with comfortable seating and tables as well as a relaxed, inviting decor to encourage office socializing and sharing, personally or professionally.
Simple clustered seating helps to optimize space in an agile office. Make use of any underutilized square footage by adding comfortable, flexible – easily arranged and moved – seating. Make a corner an inviting and comfy reprieve or arrange seating in the middle of a spacious room to help encourage employee interaction, or perhaps even provide a variation to where they typically work.
Supply Rooms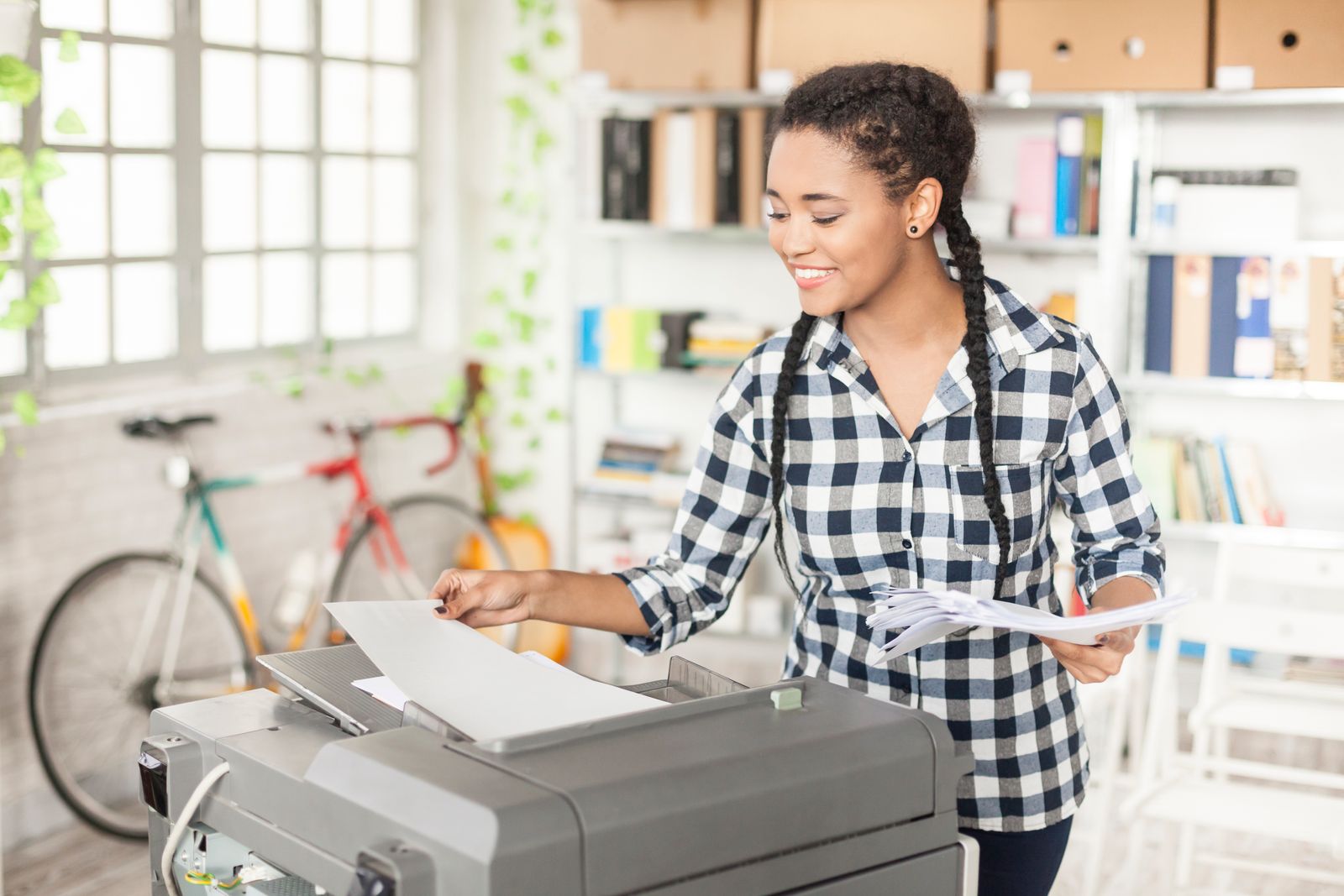 No office is complete without those all-important supply areas. Supply rooms are where the nuts and bolts of the business reside, a home for office essentials, to maintain everyday office function.
A well-stocked and organized office supply room or closet keeps all the necessities close at hand. Maintaining the tidiness of this space and having all the basics nearby helps to keep your agile office on point, and ever prepared.
Print and copy stations are vital to the working of any office, agile or otherwise. Even as many offices work hard to go paper-free, it's a challenge to go entirely without printing, copying, and paper documents. A dedicated space for copying and printing is helpful to keep the activities consolidated and organized alongside all of the related inks and toners.
Categories
Business