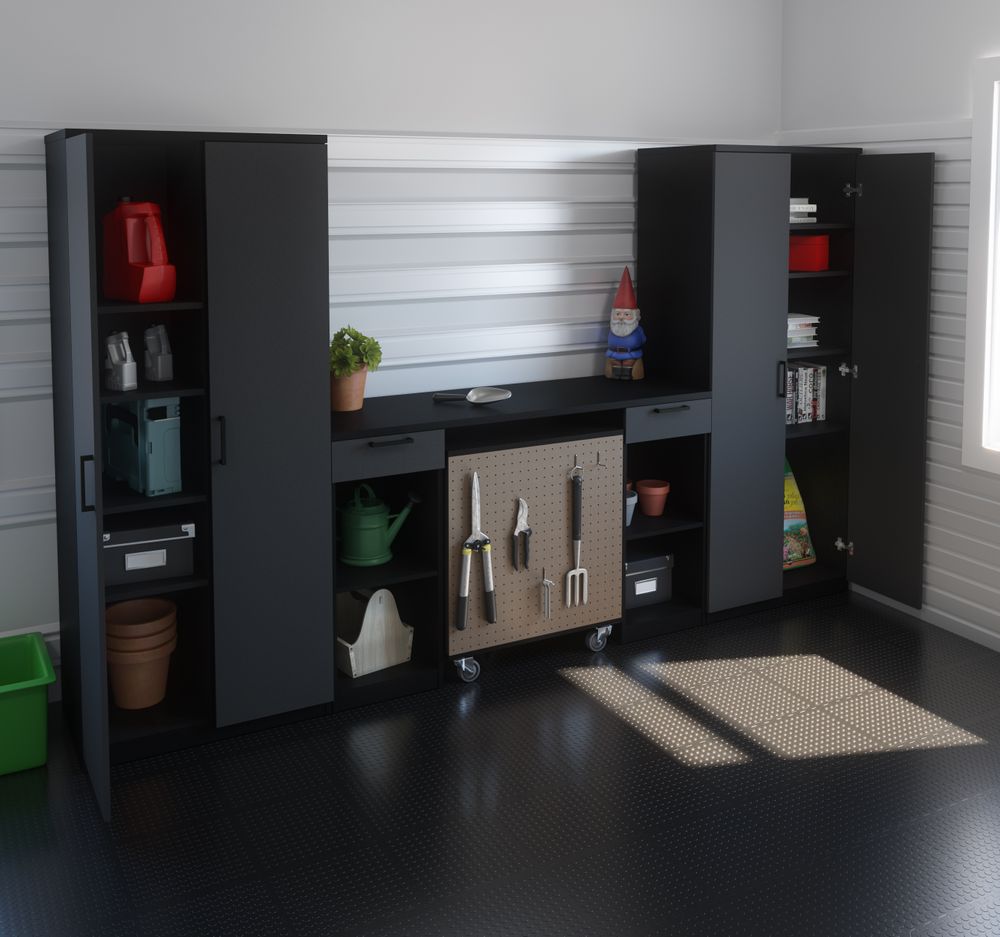 Do yourself and your car a favour: organize your garage!
For many of us fortunate enough to have a garage, we've inevitably watched, disheartened, its evolution from tidy, warm, convenient car storage to dumping ground for everything from sports equipment to tools to old furniture and a whole lot more.
With no space to spare, the car is now, literally left out in the cold. It resides in the driveway and, in many cases, never sees the inside of the garage again.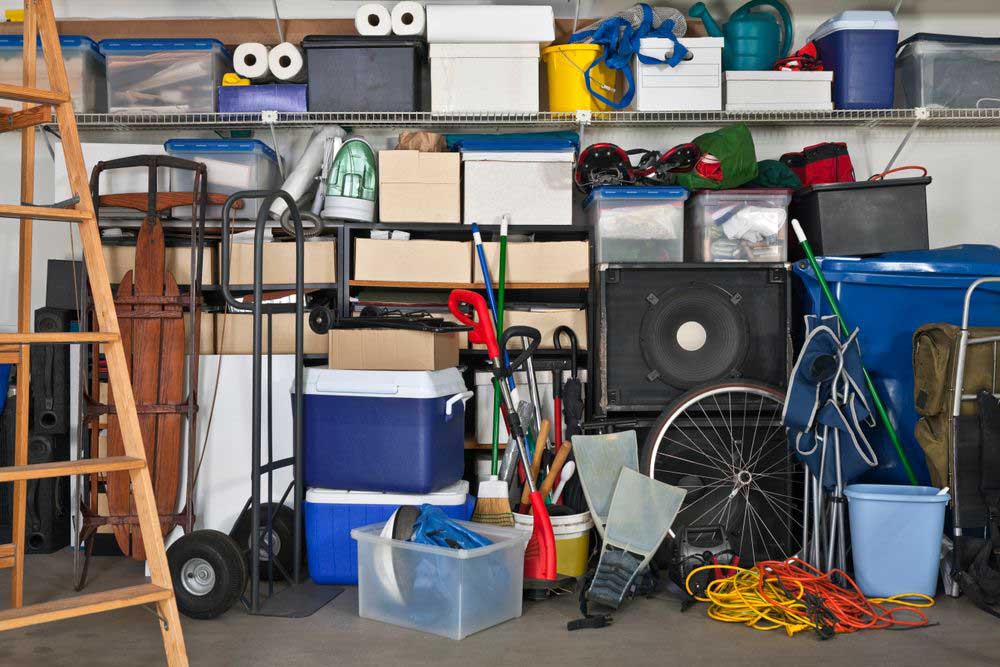 But it doesn't have to be that way! To help bring about some organization in your garage here are five great storage solutions that will help your car reclaim her living space.
Rolling cabinets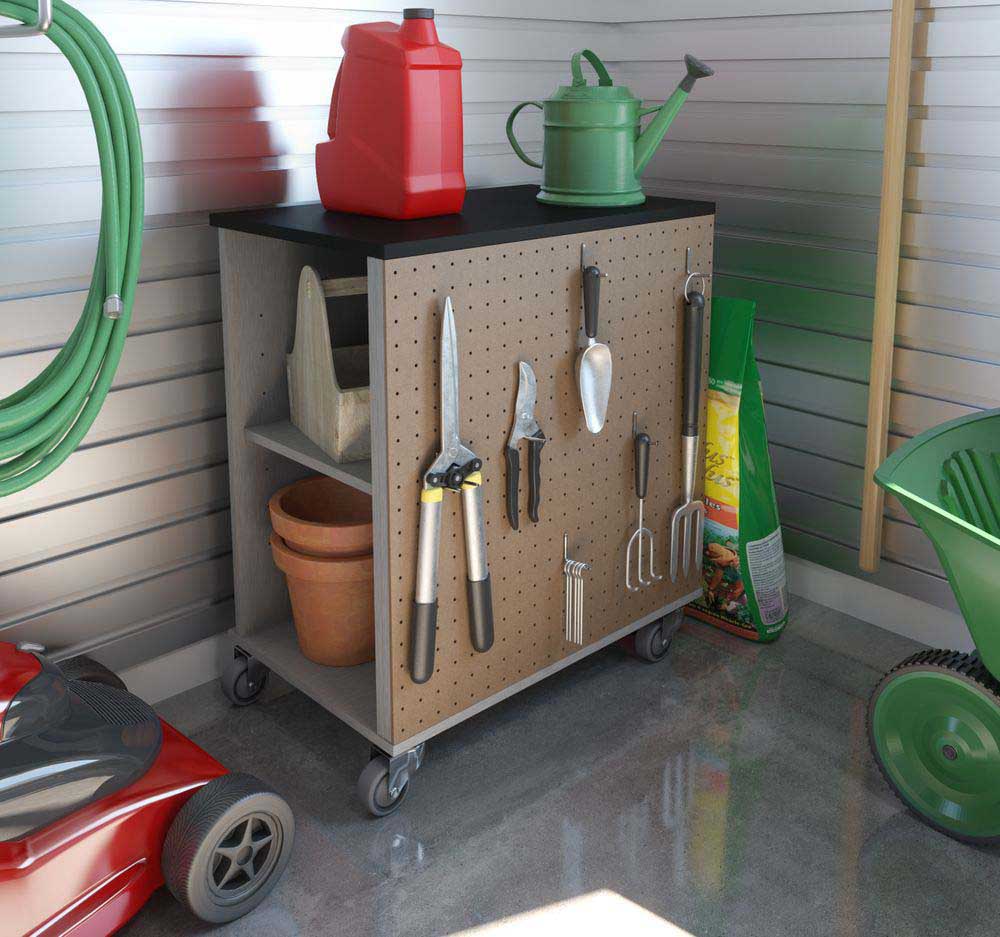 Rolling cabinets are one of the most convenient and garage-friendly ways to store all those must-have garage items. Use them to store tools and parts as well as the variety of screws, nails, nuts and bolts that you tend to collect.
Their capacity to roll allows for easy mobility and the convenience of moving them where you need them to get a job done.
Upper Cabinetry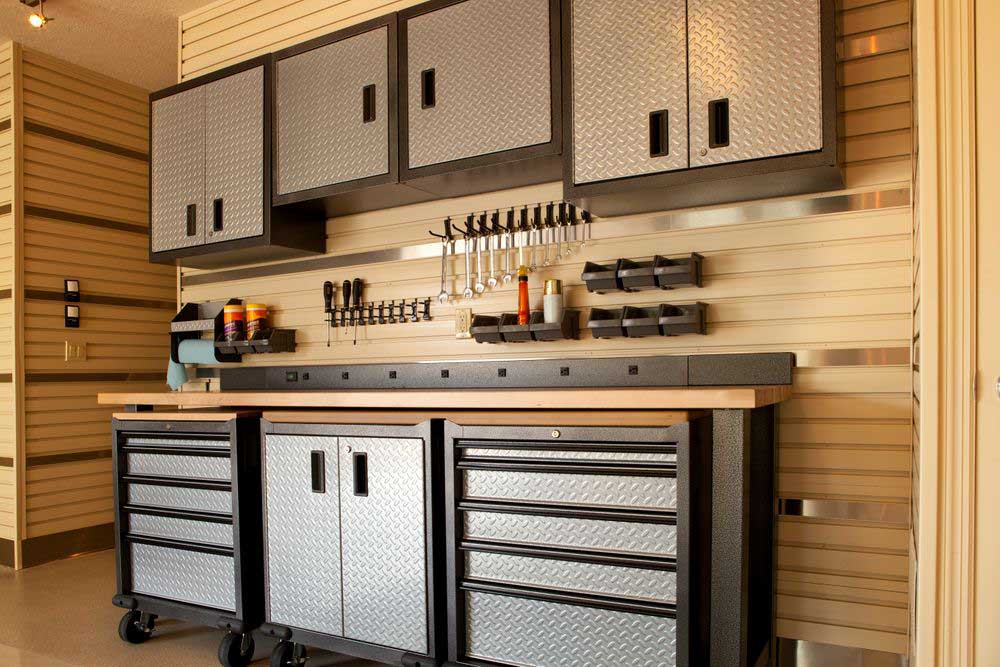 As in the kitchen, upper cabinets provide for a significant amount of storage space while allowing for workspace beneath.
You can go with industrial grade cabinets or you can opt for a less industrial style that suits the greater decor of your home.
Either way, upper cabinets keep your most used items at eye level, while providing plenty of space up high for those items you need with less frequency.
Fixed Storage Units with Doors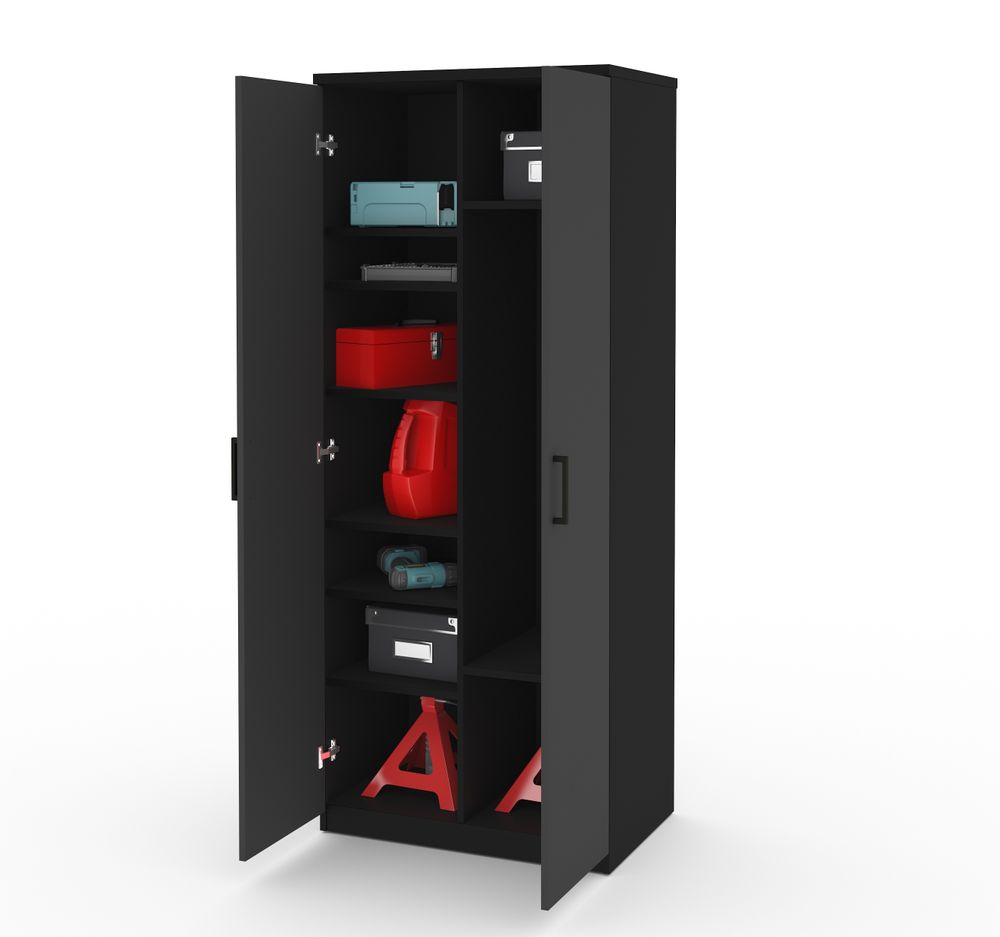 Great in the laundry room, your office or, in fact, your garage, large cabinets  can store a ton of stuff!
If you're looking for an attractive storage solution perfect for the garage but without the industrial garage aesthetic, fixed storage units with doors are a great way to go.
Keep your belongings from open view, in one unit or multiple, arranged along the width of a wall, or portion thereof. Plenty of space to store items that would otherwise overwhelm as clutter.
Cabinets such as these provide a clean, tidy profile while being highly functional storing items big or small in an attractive, less industrial, way.
Freestanding Metal Shelving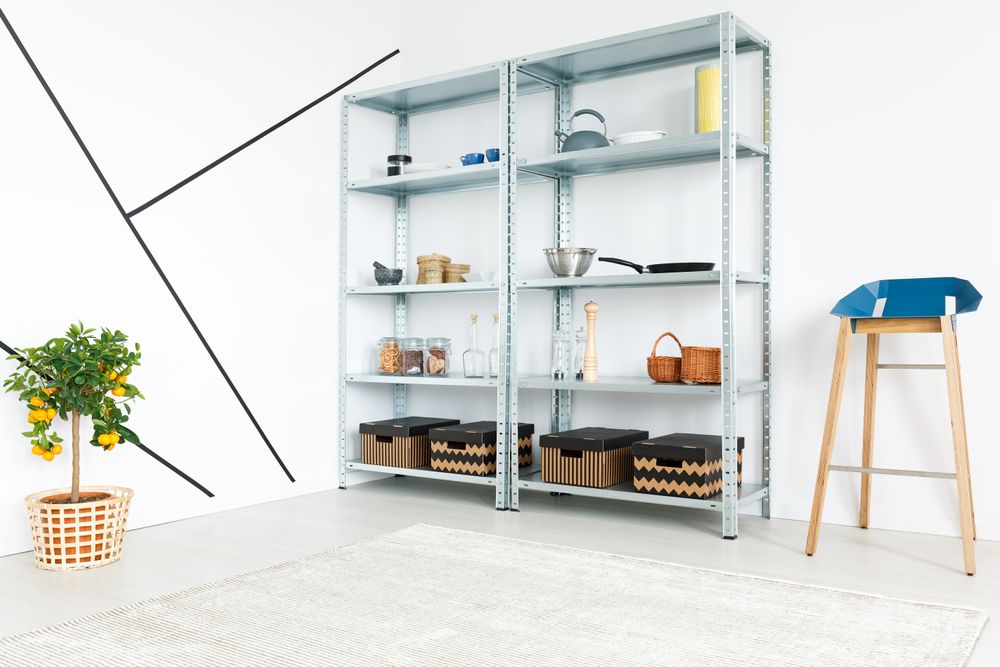 Metal shelving, much like the fixed modular units, allows for plenty of convenient storage space but rather, stores everything in plain sight for ease of access.
While being strong and durable, even high quality metal shelves are often a reasonably priced approach to garage organization.
Keep in mind, you can achieve a mobile version of this shelving as well as some models offer heavy-duty castors as an accessory. Great when you need your tools or equipment to move with you!
Metal or Wire Wall and Ceiling Shelving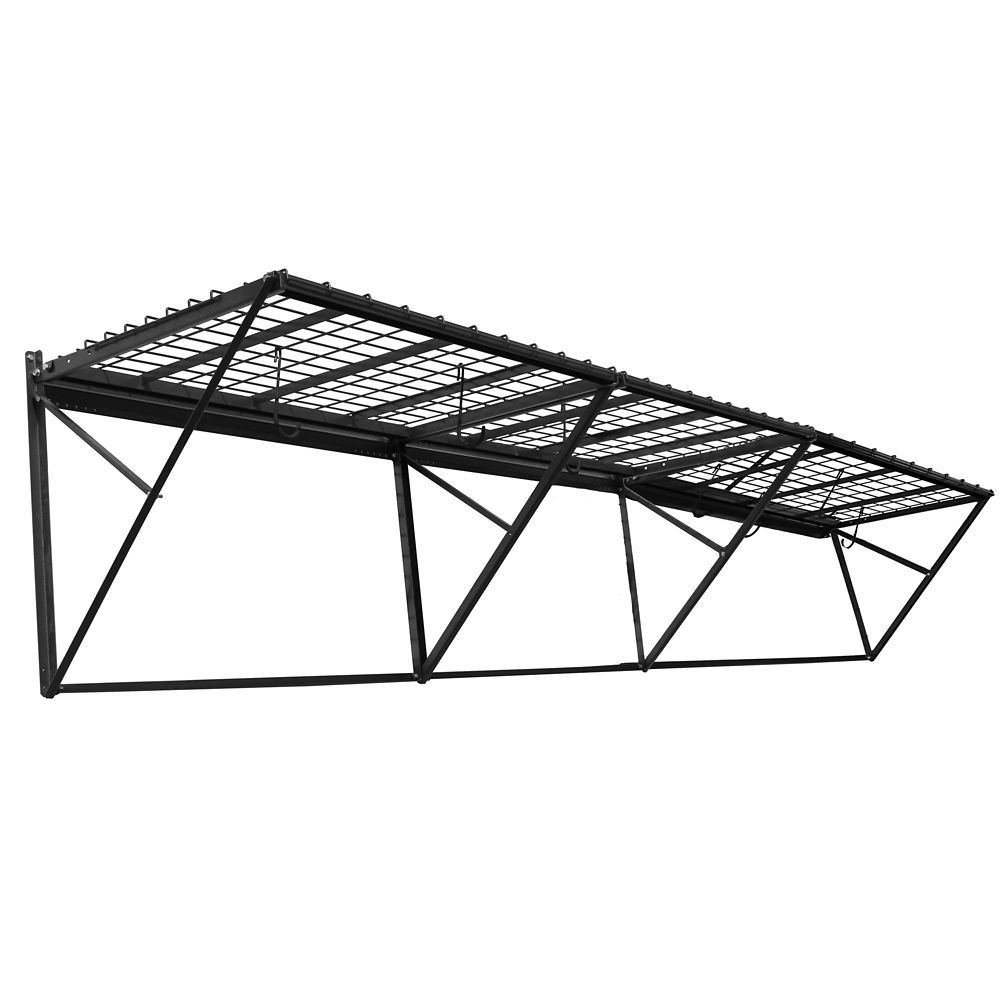 Probably one of the most economical and space-saving alternatives to keeping your garage organized is metal shelving that is installed on brackets into studs on your wall.
These are readily available from your favourite hardware or building supply store in a variety of styles, materials, and price points, so be sure to shop around.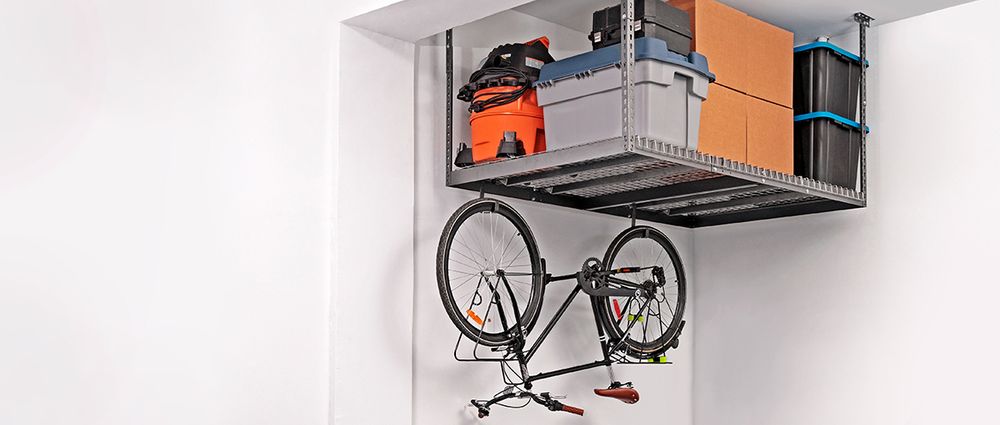 For those infrequently used items, there's a handy ceiling version that keeps your belongings out of the way. As a bonus, other valuable storage space is freed up. Ceiling shelves often allow for stacking storage as well as hanging.
Categories
Home