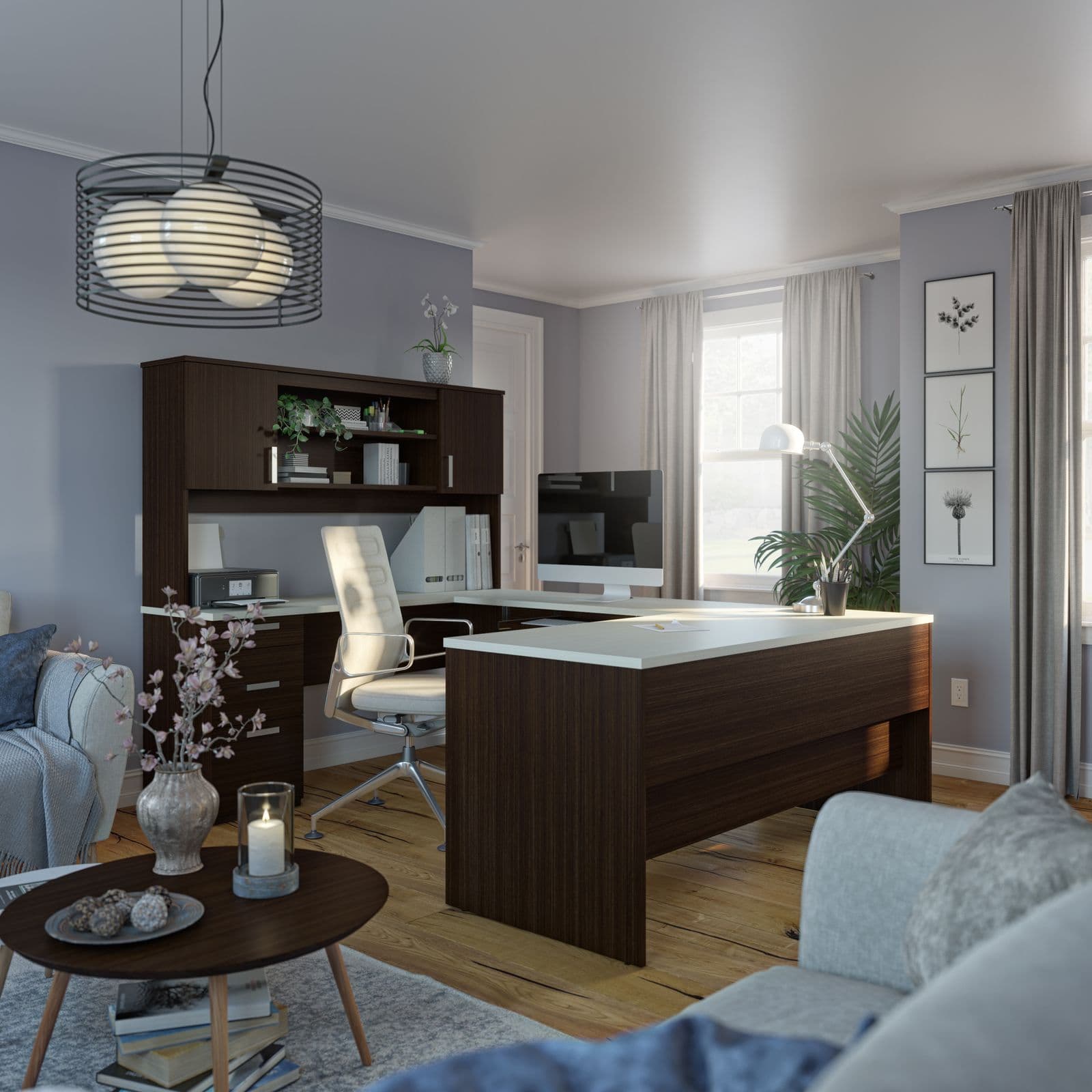 Much like many people around the globe, you may have recently found yourself working from home as a result of the COVID-19 pandemic. If you've been working remotely for some time now, you have most likely come to the realization that working from your couch or your kitchen counter is only a temporary solution to a problem that appears to be more permanent than we originally thought. In order to productively work from home, it is important to have a dedicated workspace with a proper desk. One of the best desks you can purchase for your new home office is an executive desk. 
Now, you might be thinking that executive desks are so named because they are made for, well, executives… but that's not necessarily the case. Yes, executive desks are popular among business tycoons and employers because they are durable and spacious, and because they evoke a sense of sophistication. But why shouldn't these be features that you would look for in your own desk?
You deserve a workstation that brings you happiness and confidence, and if the only thing holding you back is price, then you should know that it is entirely possible to find an affordable, well-made executive desk that is perfectly suitable for your home office. You might even be able to receive an allowance from your employer to help pay for your new desk. Still not fully convinced? Keep reading to see why an executive desk is the best option for your home office.
Variety of Sizes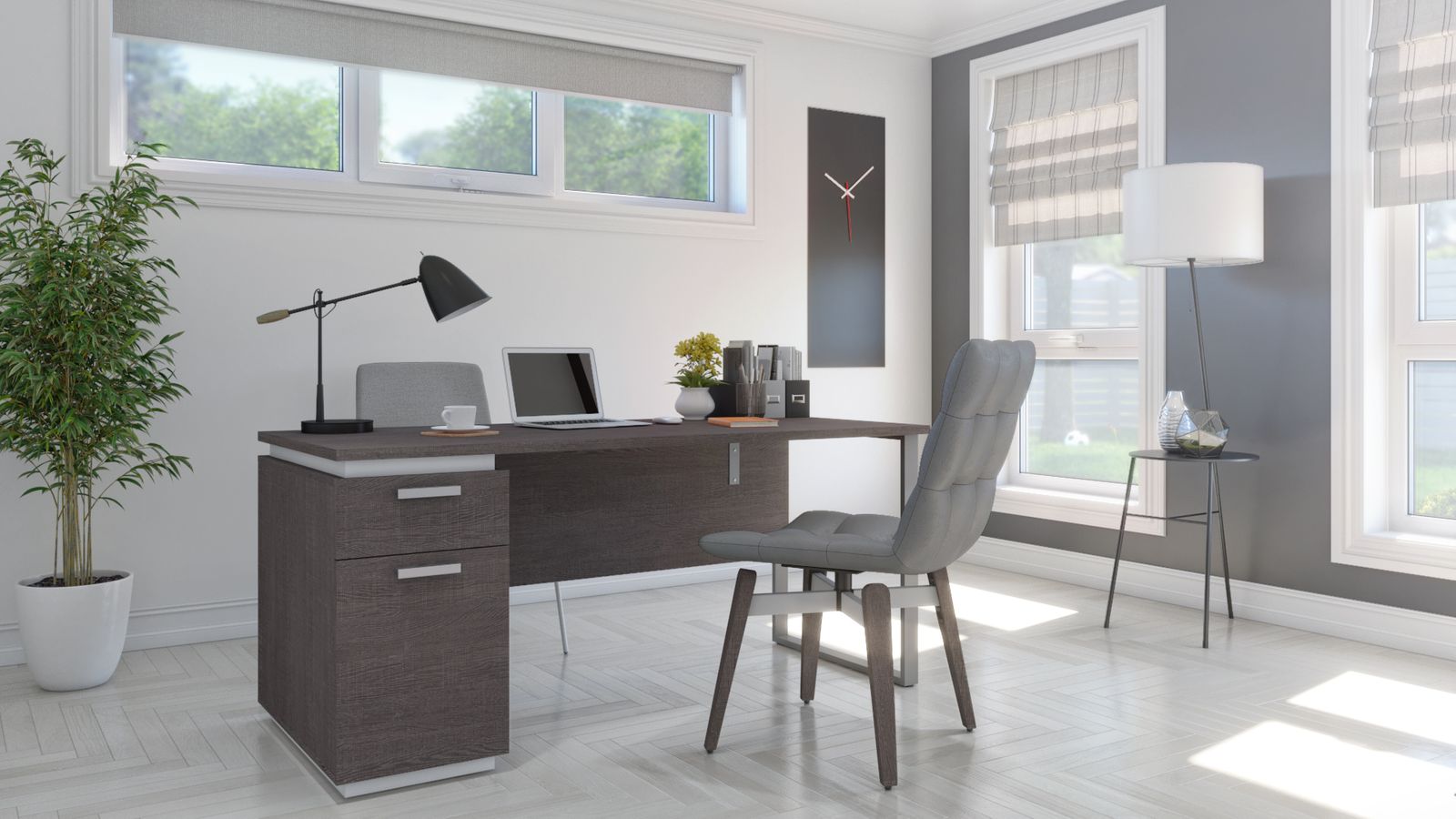 One of the best things about executive desks is that they come in a variety of shapes and sizes. Traditional executive desks tend to come in large sizes such as the L shape and the U shape. These substantial desks are ideal for anyone who needs to spread out while they work.
U shaped or L shaped executive desks also fit perfectly in corners, allowing you to make use of a space that generally gets forgotten. Moreover, the long sides of the U shaped model create a division between your workspace and the rest of the room — perfect for creating much needed privacy when handling difficult tasks.
We realize, however, that not everyone can fit a large desk in their home. That's why you should know that you can get an executive desk in a small desk format. These desks are designed to work in small, awkward spaces to help you make the most of your square footage. You can even opt for a small L shaped version if the shape appeals to you.
Clever Storage Solutions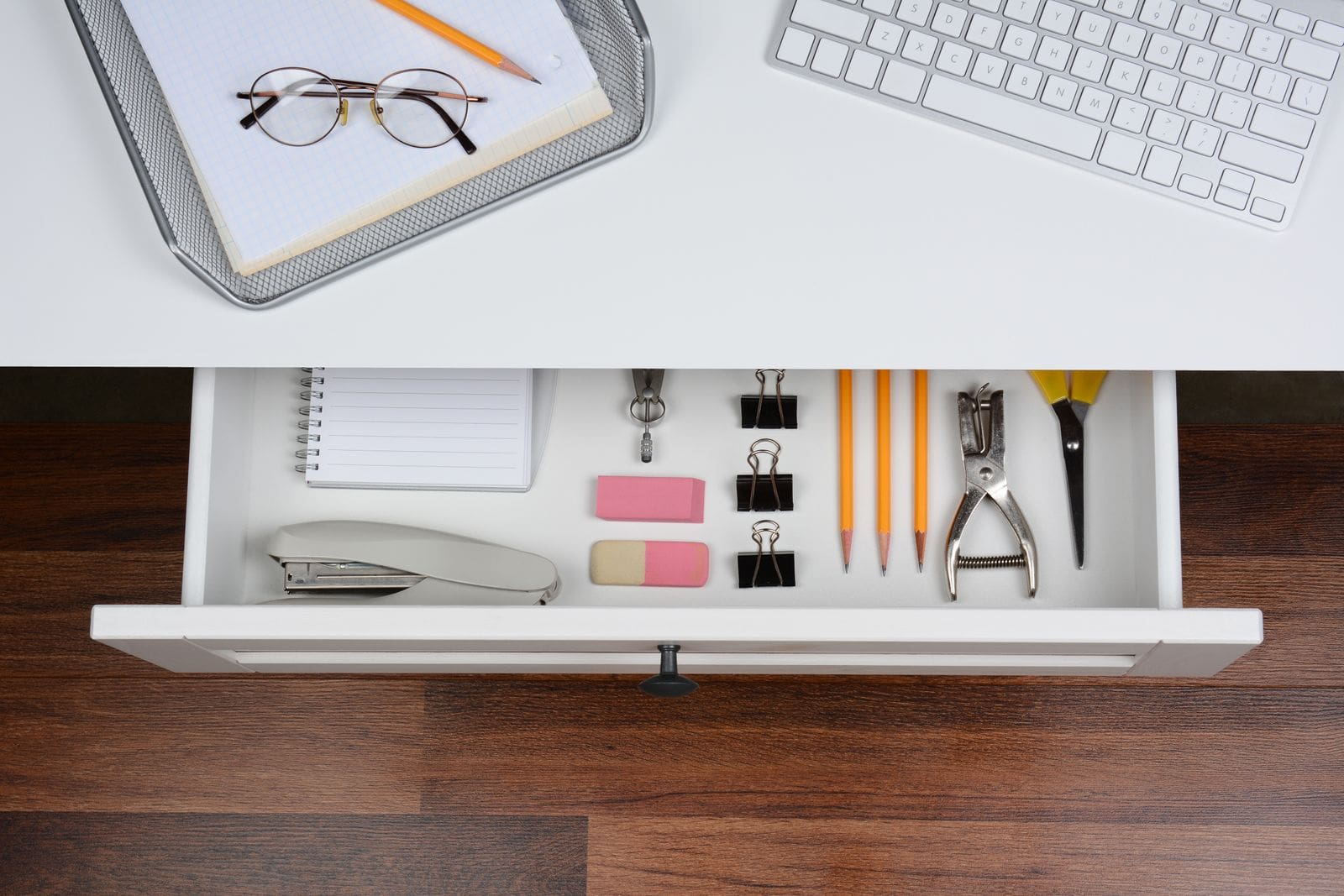 The best executive desks offer a variety of storage options to help you maintain an organized and professional workstation. When shopping for your new desk, be sure to look for models with several storage solutions such as drawers, shelves, and a mix of open and closed storage compartments. Having more options makes it easier to organize your belongings — be it paperwork, small office supplies, or decorative items.
The majority of executive desk models will come with built-in pedestals and file drawers. Others might have a hutch to help you make better use of the vertical space in your home office. Purchasing a desk with these options already built-in can be more cost-effective and can save you some time and trouble.
That being said, if you are unsure just how much storage space you will require, you can simply start with a desk and add a hutch or a pedestal as your workload changes. Just make sure that the executive desk you choose has compatible add-on storage solutions in the same collection.
Durable Materials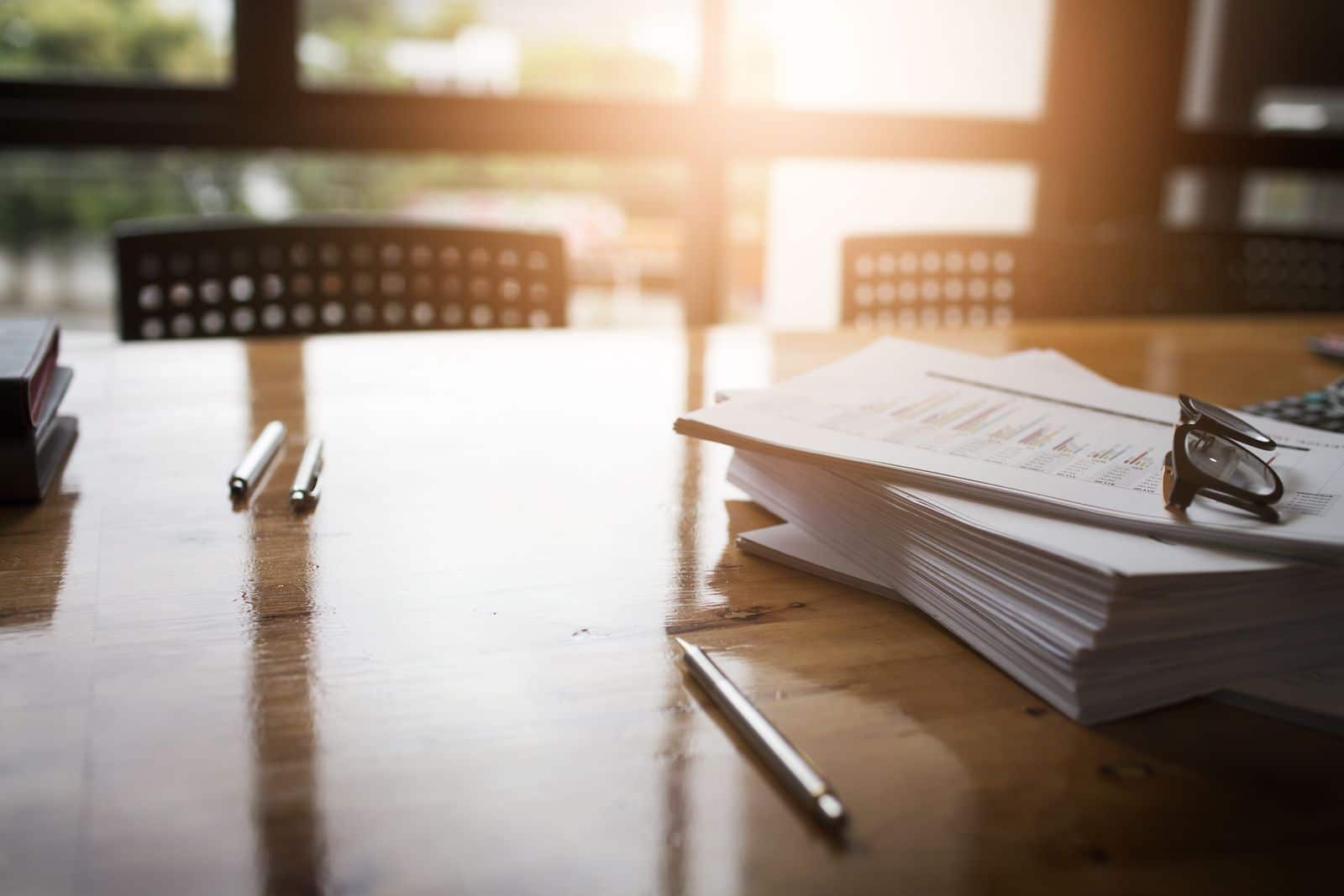 The best executive desks will be designed to withstand the hustle and bustle of a busy workplace, meaning they should have no trouble weathering everyday damage caused by accidental spills or energetic children or pets.
It's probably safe to assume that you want your executive desk to last and your money to be well spent. To ensure that this is the case, look for a desktop designed to resist scratches, stains, and wear. Generally speaking, anything with a melamine finish should do the trick. Try avoiding executive desks with glass tops since scratches are very visible on this kind of surface.
Features like shock-resistant PVC edges and leg levelers also help to keep your desk in top shape for much longer. A protective edge detail is good if you often accidentally run your chair into your desk when rolling around. Likewise, the ability to adjust your desk and make it level with your floor will help prevent a certain amount of sagging or warping since an uneven desk will slowly lean and sag to one side.
Another good way to know you're investing in a quality executive desk: look at the warranty! Companies only offer good warranties, usually three years or more, if they trust in the quality of their products.
Sense of Professionalism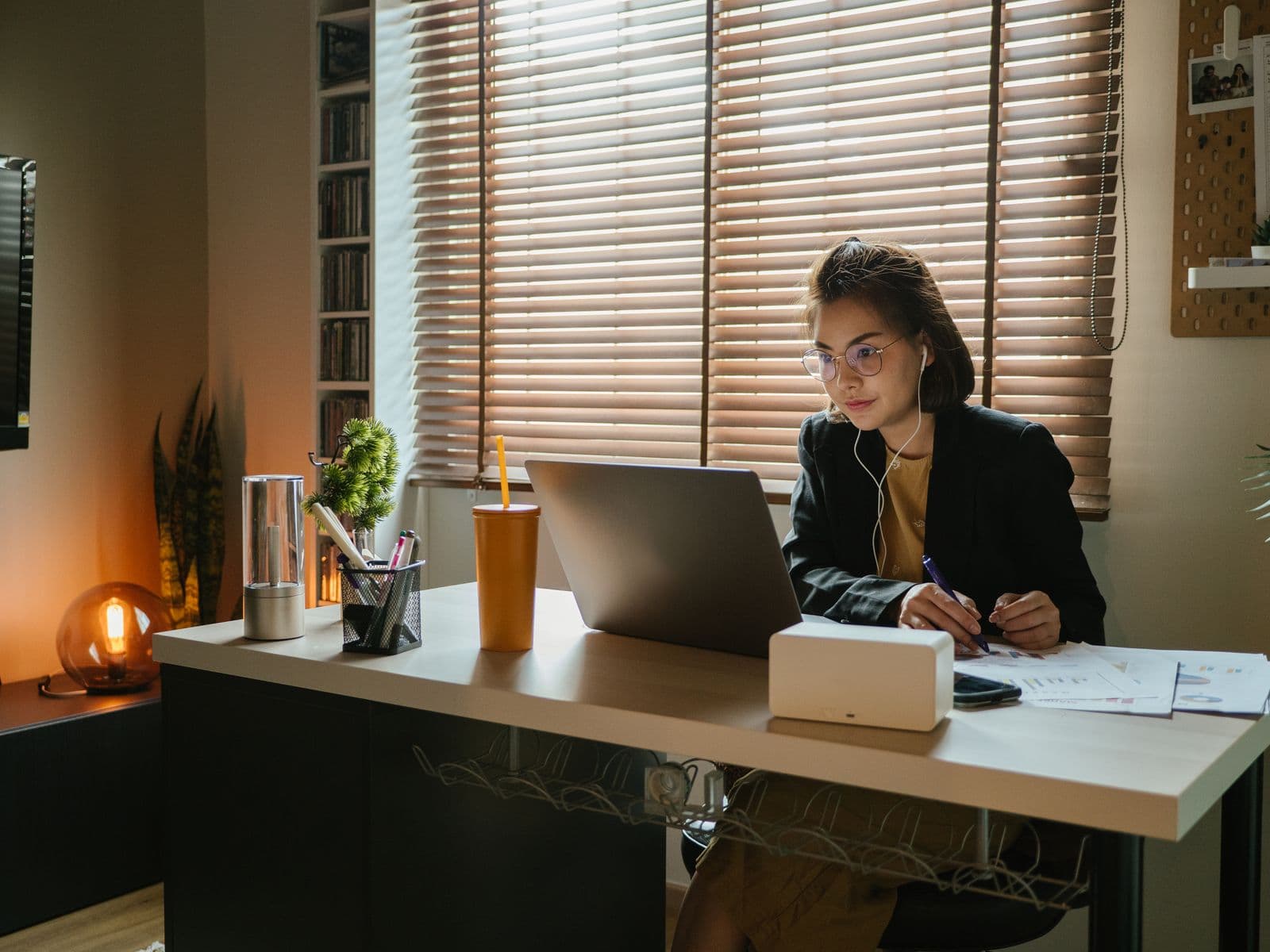 Last but not least, you should opt for an executive desk because it conveys a sense of professionalism. Why should you care what your desk looks like when working from home? First, because an attractive and organized desk can boost your confidence and performance. Second, because it can boost others' confidence in you as well.
If you work at a desk that is so small you cannot spread out or that wobbles and groans every time you shift position, then you will probably not feel your best when working. If you are uncomfortable at your desk and can't stay focused, your productivity will be negatively impacted. However, if you feel good when you are working and like the way your desk accommodates your work, then you will most likely see a positive difference in your performance.
It is also important that your colleagues remain confident in your ability to do your job well. While they might not be able to see all of your desk, they can certainly see parts of your home office during your weekly video conference calls. Even if you're at home, it is important to maintain a certain level of professionalism, especially during online meetings.
Moreover, you might need to have a face-to-face meeting with business partners or clients. You will no doubt want to be able to welcome them in a space that conveys sophistication and expertise. Your executive desk will go a long way in impressing the people you work for and with.
Hopefully, by now, you can see the value of including an executive desk in your new home office. Working from home may have gained in popularity due to the coronavirus disease, but many employers now believe that remote work will also play a significant role in the future of their businesses. If you think you might be working from home in the future, then it's worth investing in an executive desk.
Categories
Home Office