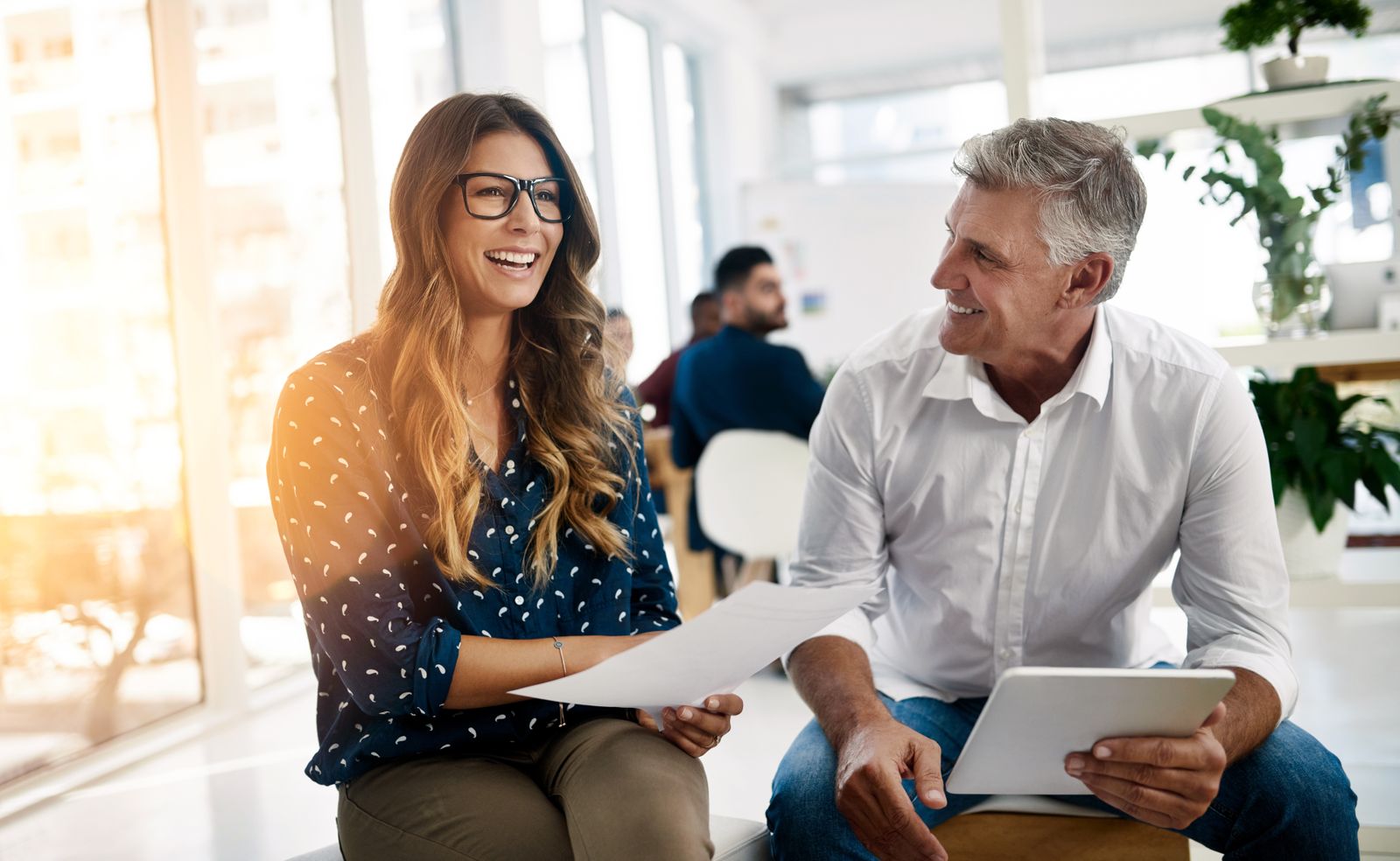 Your office decor says a lot about who you are as a business to your clients and your employees. Do it right and your office experience could very well translate to profits!
Thoughtful office design and decor will serve to enhance the productivity, comfort, and experience of both your clientele and employees.
Choosing the appropriate look, feel, and tone for your offices will not only help convey the spirit and mission of your company. It will also help to communicate the attitude you have towards the work that you do.
Your office decor will impact the state of mind and performance of your staff.
Great office interior design can help tell the story of your company before a word is even spoken. A design that effectively reflects the values of your business can make a first impression that's impressive and memorable, for clients and staff alike.
Informal and Open Communal Spaces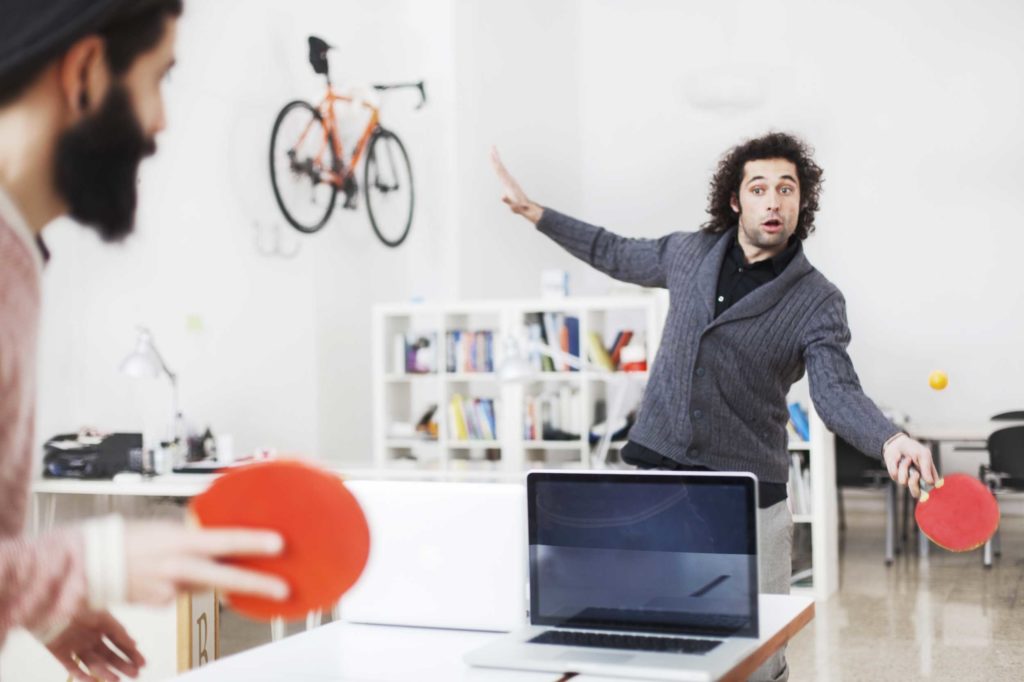 Office decor trends in 2020 continue to promote concepts of inclusion and connection. In the early 2000s, the open concept as well as dedicated recreation and communal workspace were the hallmark of technology businesses. By now, these trends have become somewhat of a corporate office standard.
Prioritizing leisure areas where employees can unwind and decompress encourages communication, collaboration, and an open flow of creativity. These qualities are vital to the culture and well-being of the employees as well as the company.
Areas such as sports zones, lounge zones, and terraces facilitate productivity, offering welcome variation to employees, who can decide where they work best. These multipurpose spaces can improve the performance of the entire staff.
Natural Lighting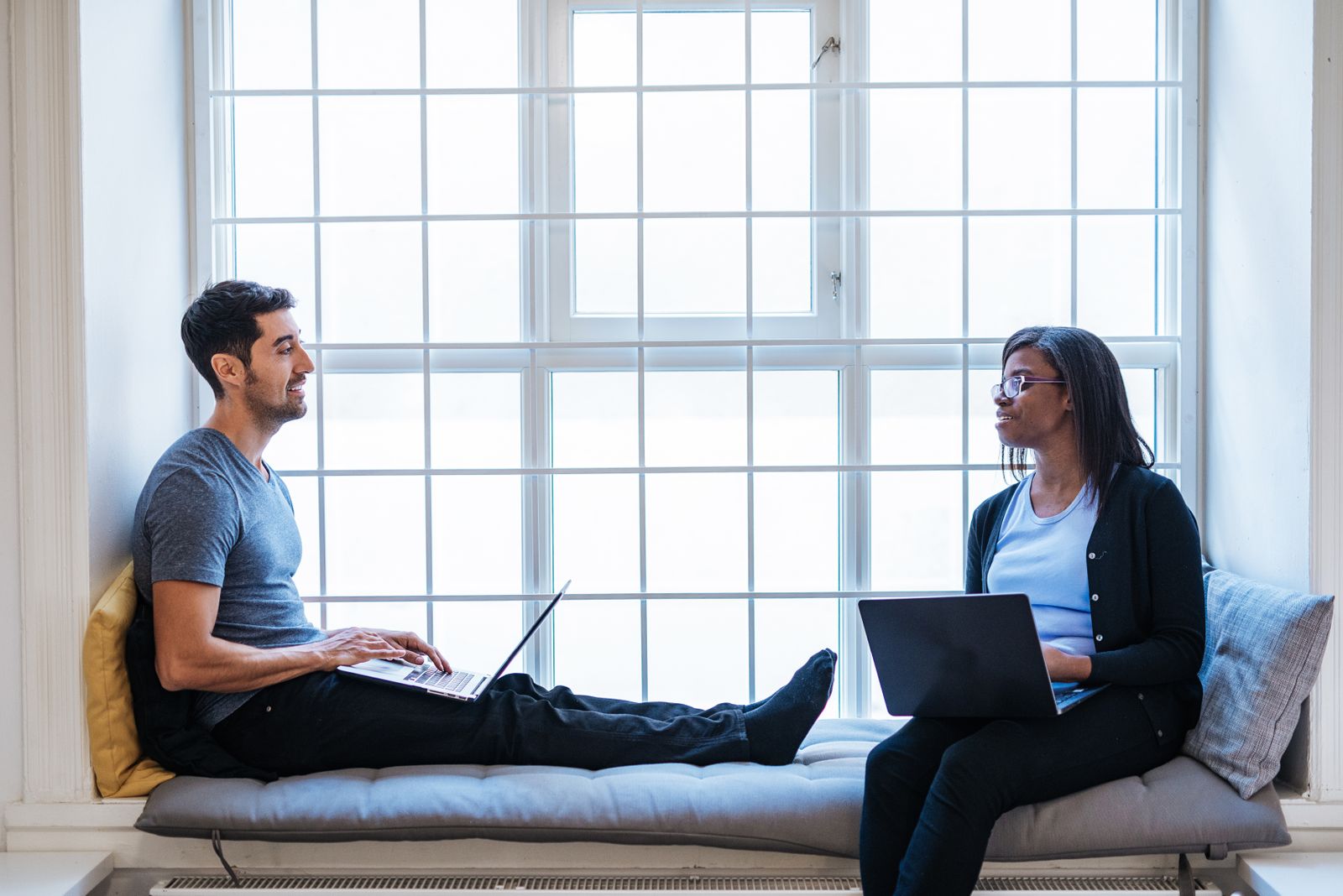 HR advisory firm Future Workplace conducted "The Employee Experience" study. This study reveals that employees crave something particularly fundamental and essential to human health: natural light.
Additionally, in a research poll of 1,614 North American employees, it was discovered that access to natural light and views of the outdoors are the number one desirable feature of the workplace environment. Surprisingly, light outranked stalwarts like fitness centres, onsite cafeterias, and premium perks such as onsite childcare.
The study found that the absence of natural light and outdoor views negatively impacts employee experience. Over a third of employees feel that they don't get enough natural light in their workspace. Forty-seven percent of employees admit they feel tired or exhausted from the absence of natural light or a window at their office, and 43% report feeling gloomy because of the lack of light.
These findings support the greater trend towards employee well-being.
Ergonomics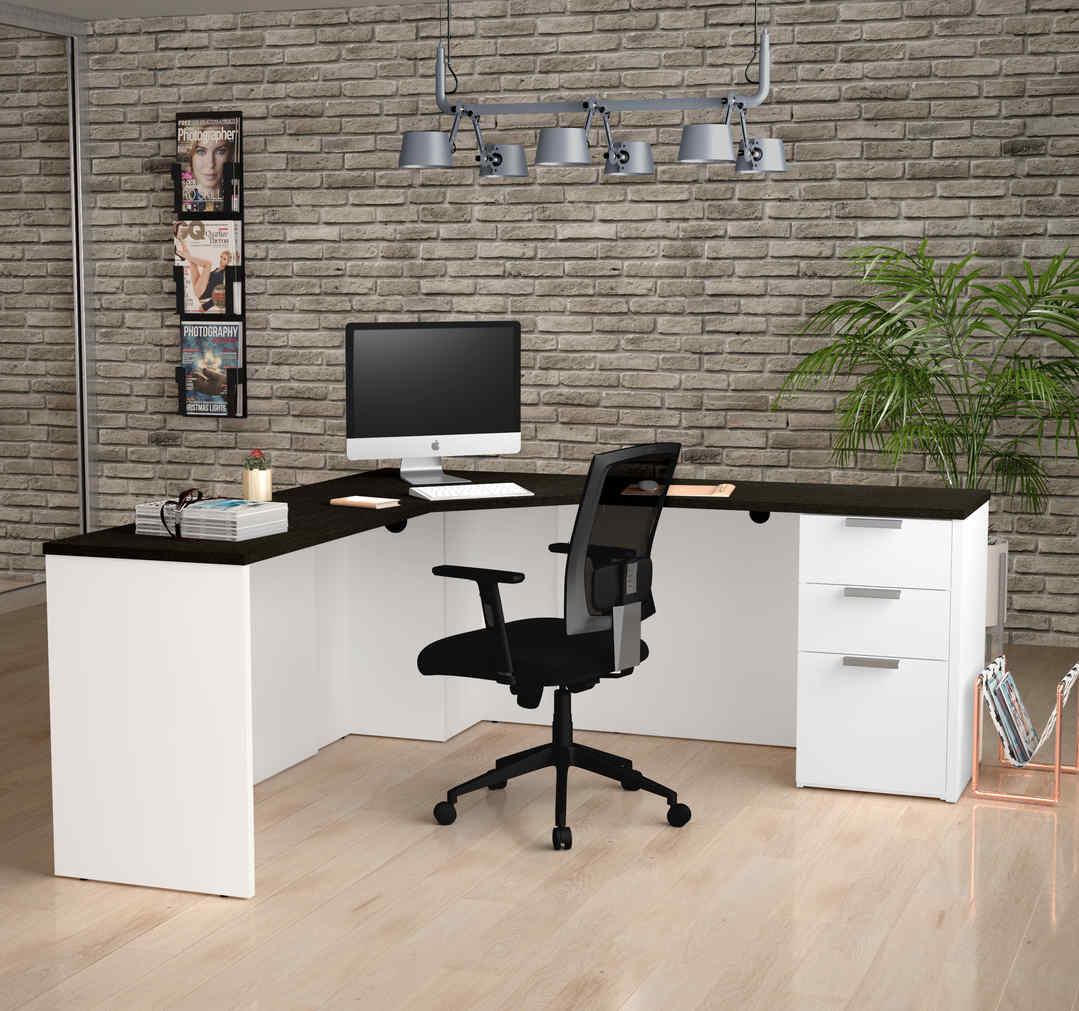 Simply put, ergonomics is the science of designing and arranging things people use.
In the context of an office, ergonomics (sometimes referred to as biotechnology, human factors, or human engineering) includes the use of seating, workstations, and computer accessories in ways that are efficient, comfortable, and safe.
Ergonomics also describes the design characteristics of an object that result from applying the science of ergonomics.
An ergonomic chair, for instance, will promote better posture; provide more thorough support; and have more adjustment options to better accommodate the unique needs of the user.
Incorporating office furniture with a focus on ergonomics, healthy, and comfortable movement and positioning can stave off potential factors known to impede employee productivity.
Continuously working in a way that's bad for your body will eventually lead to discomfort, pain, and potential injury to the worker. To the business, Work-Related Muscular Skeletal Disorders (WMSDs)—including back and shoulder pain, and muscle strain—are known to be the costly consequence of an unhealthy work environment.
It's also true that these types of injuries happen gradually and often don't get reported until they're severe. Consequently, treatment can end up being lengthy and expensive.
Correcting working conditions with smarter products and practices will avoid injury, help keep employees at their most productive, and help prevent costly expenses due to medical costs and loss of work to you, the employer.
Bringing Nature Indoors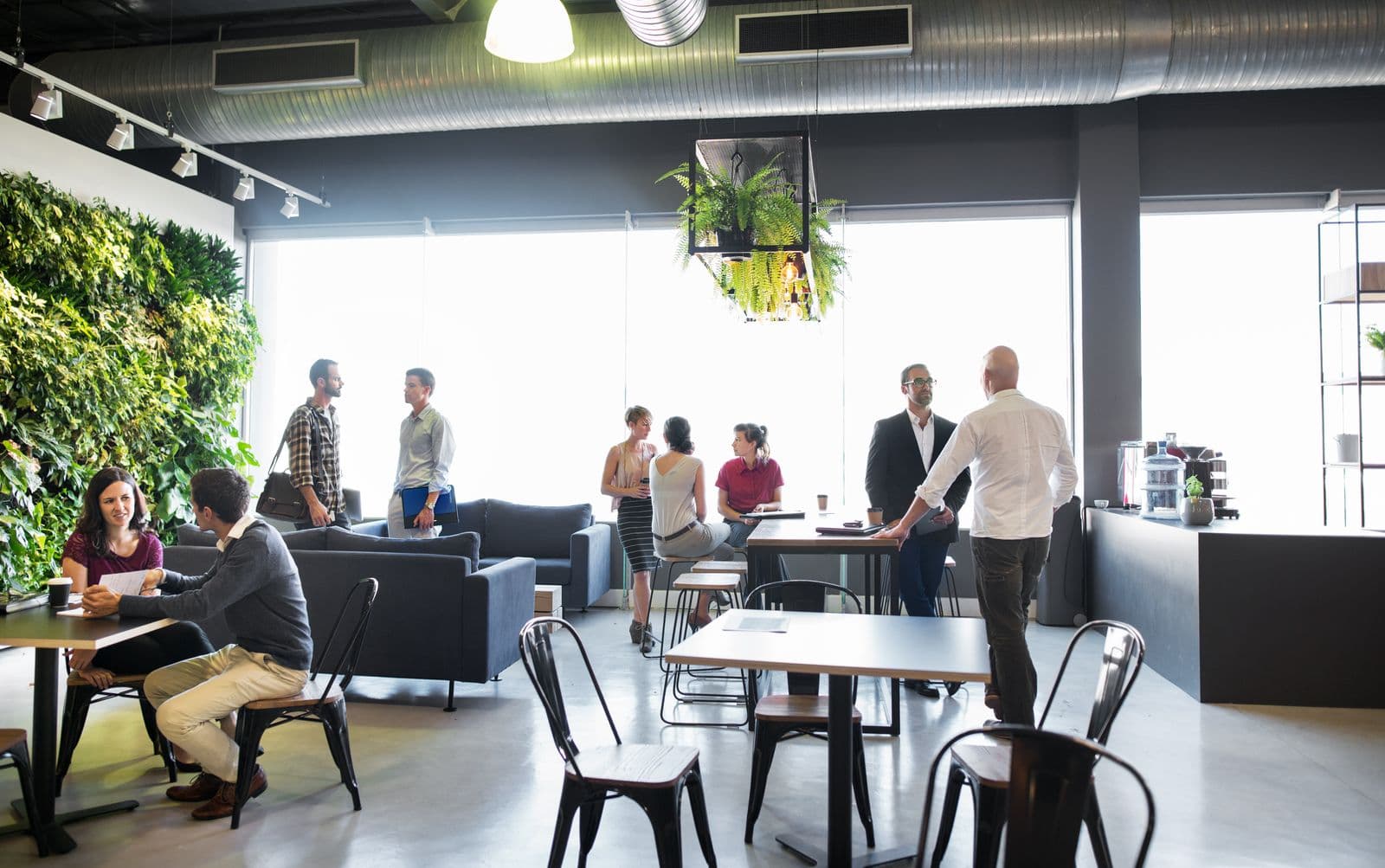 In bustling urban life, we have become painfully separated from time outdoors, moving more and more towards technology. Studies reveal that exposure to green space reduces the risk of type II diabetes, cardiovascular disease, premature death, preterm birth, stress, and high blood pressure.
According to global data involving more than 290 million people, populations with more access to green space exposure are also more likely to report good overall health.
With more understanding of the positive effects, exposure to nature has on well-being, concepts of biophilic design, or bringing living, natural elements indoors are gaining ground in corporate office decor.
Vertical gardens, plants, and green spaces add a welcome breath of fresh air to the office.
Offices that provide even a small external connection are always more pleasant. An office with greenery makes workers happier. Their ability to concentrate and focus increases, resulting in higher productivity.
Whether it's adding potted plants—even a simple cactus on a desk—or growing spectacular vertical indoor gardens, the impact of bringing green, living, and natural elements are sure to enhance any office environment.
Categories
Business