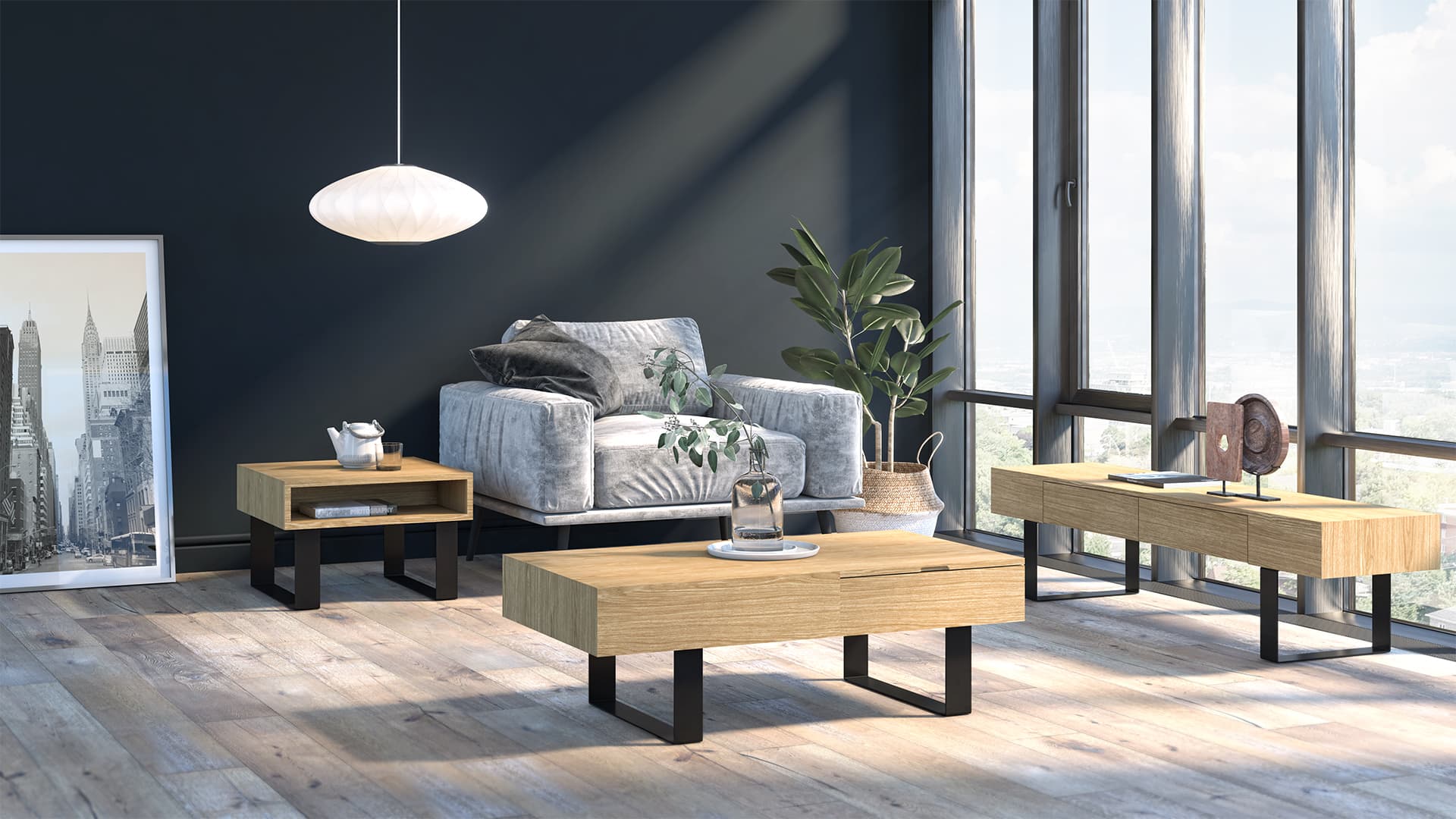 The time of the year after the holidays is usually slower than the fervent weeks before the end of the year, and what better way to spend that time than in the comfort of your home? Cozying up your home with the arrival of the new year is a great idea, and the right living room furniture essentials can make a massive difference in your space.
Whether you're into a more minimalist style or you like traditional or farmhouse designs, we have so much to offer! Apt for any style, our living room furniture is a great investment to make your home more inviting and welcoming. You won't want to leave the house!
Let's look into three living room furniture elements that can really change the look and feel of your home, and how you can incorporate them into your space.
Small Tables for Any Occasion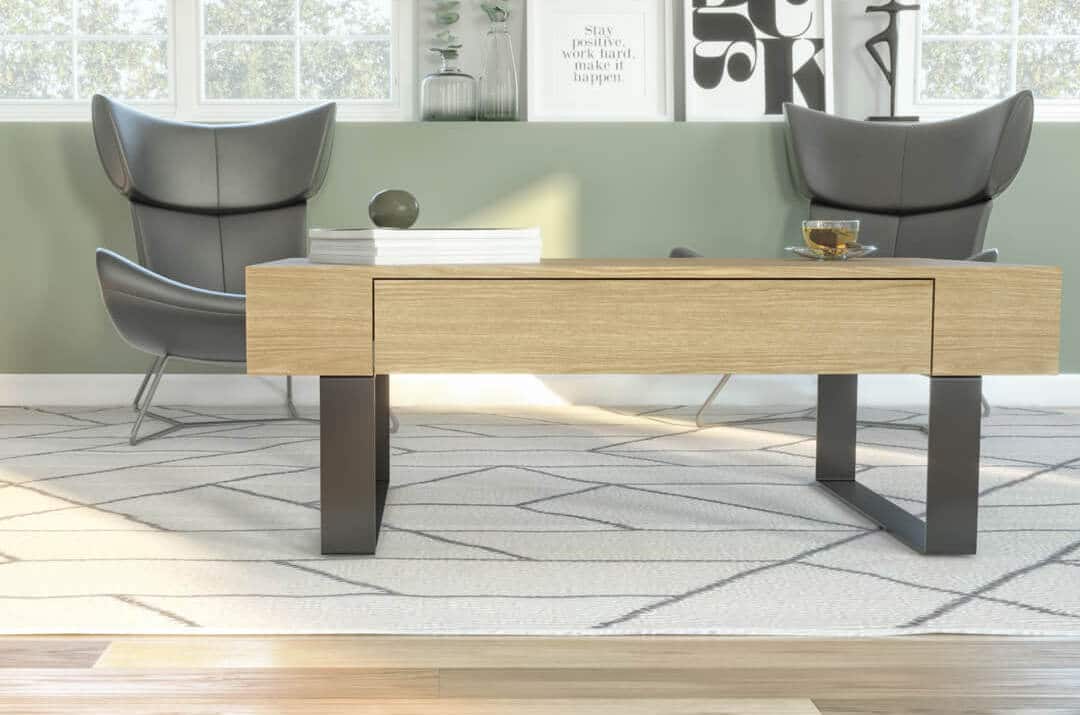 When spending time in your living room, it's important to have enough practical surfaces that can make your day-to-day life easier. For example, if you spend a lot of time watching TV or relaxing on the sofa, you will surely benefit greatly from having a coffee table.
Coffee tables are great in that they offer a practical surface to put drinks and snacks on or display small decorations. When you have guests over or you simply spend time alone or with your loved ones, a coffee table comes in handy because it allows everyone to sit comfortably without having to always hold drinks and mugs in their hands.
Similarly, end tables are a great solution if you have a big sofa and you need extra space to store magazines and small essentials. Two end tables look great on the sides of a sofa, giving you enough room on both sides to place small objects or lay your laptop on it if you're using it. If your couch is adjacent to the wall, you can just use one end table at the other end.
Another great addition to your living room is obviously a TV stand. This is the season of movie nights and cozy stay ins, and what better way to do it than with a TV stand that also serves as a storage solution?
Your TV will have a home and so will your media essentials and remote controls. Some models come with open shelving and others come with concealed storage for items you wish to keep out of sight. You should also look for a TV stand with wire management options; this will help you keep unattractive cables organized and hidden.
Bookcases and Narrow Shelving Units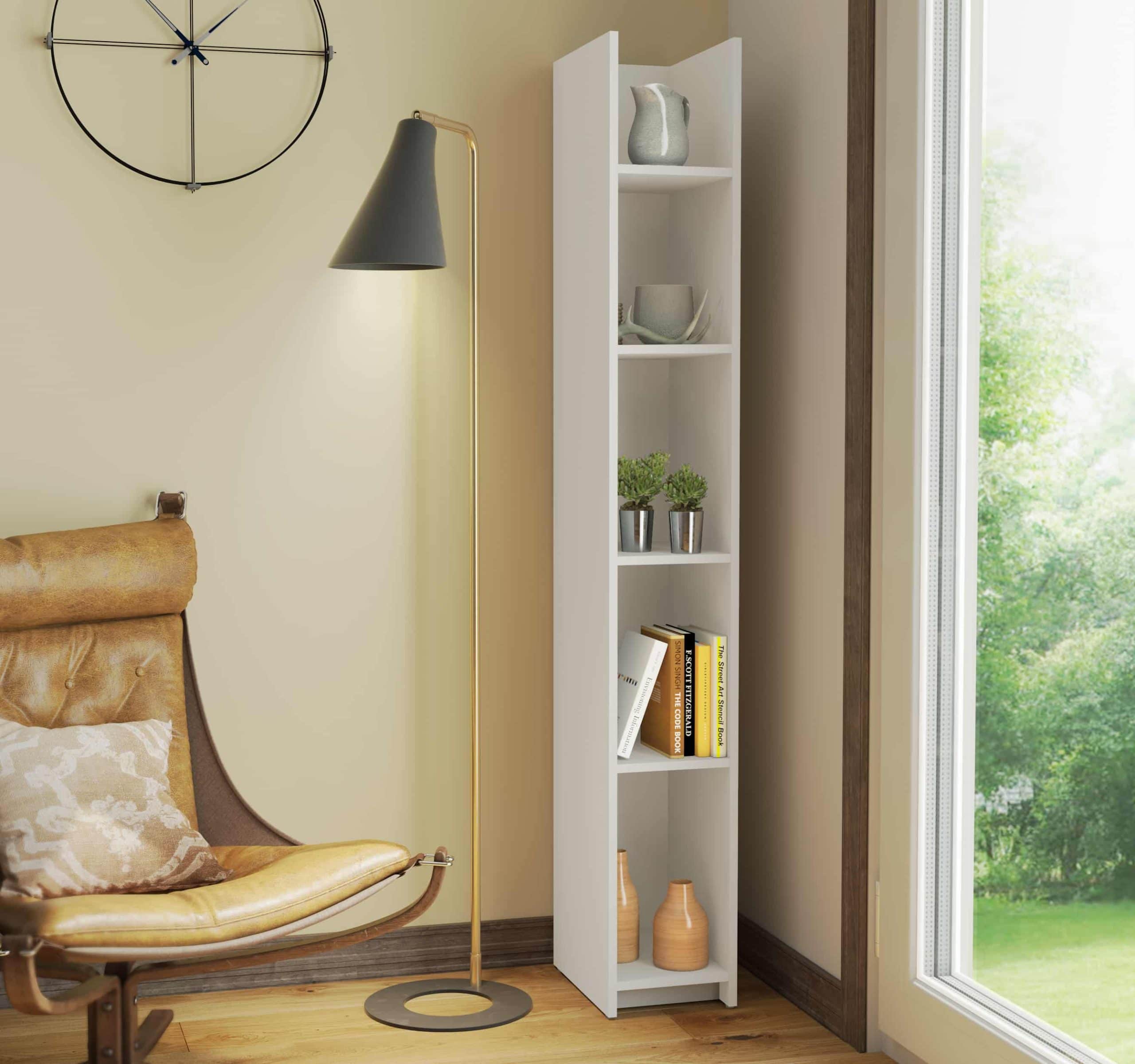 Another amazing thing to do at the beginning of the year is to straighten out your priorities and develop new goals. But how can you do that when chaos is around you? A tidy home can help you immensely in achieving your daily tasks and goals. Choose a narrow shelving unit or a bookcase to reorganize your home and keep all your essentials neat and tidy.
Bookcases and narrow shelving units are two living room furniture essentials especially convenient for smaller spaces. If you live in a small apartment, storage space is probably lacking. Have you ever thought of using your corners to maximize space?
If you place your bookcase or narrow shelving unit in the corner, you'll instantly maximize space in the center of the room. While corners usually remain idle and unused, they can help you save so much space in your living room.
A bookcase can be used to store books, magazines, and other aesthetically pleasing items you'd like to display. It's a living room furniture essential that can serve more than one purpose and can be repositioned easily. If you're tired of showcasing books and magazines, you can also repurpose your bookcase as a plant stand.
While bigger plants would need to be placed on the floor, small and medium plants would fit perfectly in a bookcase. The same applies to narrow shelving units, too! Just make sure your room gets enough natural light, so your plants will thrive. Even though a lot of plants don't require direct sunlight because it can scorch their leaves, a good amount of bright indirect light is essential if you want them to thrive.
Sofa Murphy Beds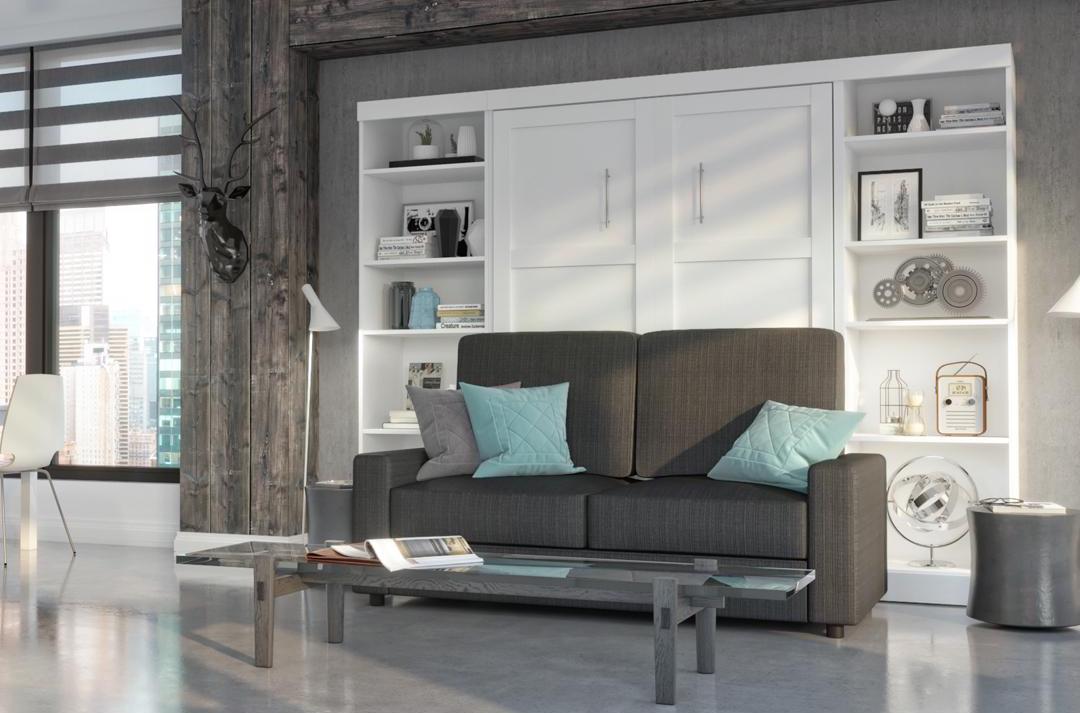 Now, let's talk about another living room furniture essential that should be a must have for anyone living in a small home. Did you ever think it was possible to merge a sofa, a bed, and a storage solution all in one piece? With a sofa Murphy bed, that's exactly what you will get!
This living room furniture staple is especially palatable for people who live in small apartments because it allows you to save so much space! It can also be great for anyone who wants to create a beautiful guest room in a larger home.
As far as living room furniture goes, sofas and storage solutions don't usually come in one piece. This means that you'll likely have to dedicate space to both if these are two elements you need in your living room. With a sofa Murphy bed, you'll get both in one: your storage space will be neatly adjacent to your sofa, maximizing space and keeping everything together in an organized fashion.
Then, of course, there is the ace in the hole: this fantastic solution is also a bed!
If you are really tight on free space, you can use it as your primary bed and as a sofa the rest of the day, when you don't need your bed. However, it also serves as a wonderful solution to host guests and friends whenever they need to stay over.
We usually think of a guest room as a separate room in the house. But let's face it, not everyone has enough space for both a guest room and a home office, for example. So why would you sacrifice that precious space for a room you'll only use a couple of times a year?
A sofa Murphy bed can serve as a great guest room alternative. When someone is staying over, simply fold out the bed and transform your living room into a proper guest room. This way, the precious space in your spare bedroom can be used for anything else during the day, like a home gym or an office!
Categories
Home
,
Organization
,
Small Spaces